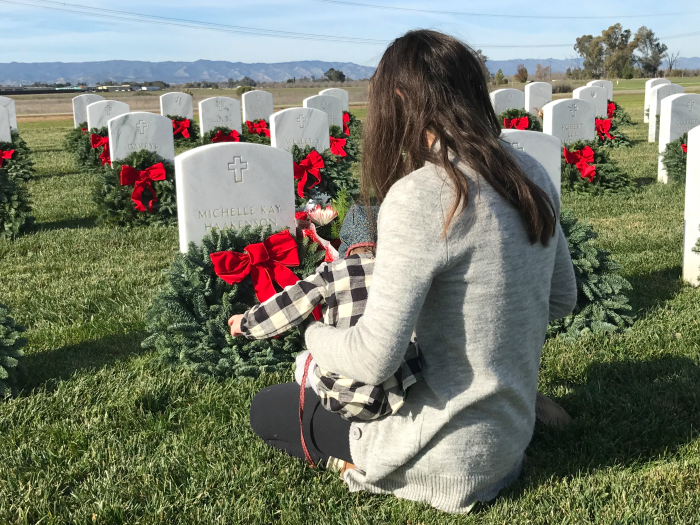 The kind that you feel to your very core. The kind that stops you in your tracks. The kind that makes you lose your appetite, your direction, your joy. The kind that turns your entire world upside down. The kind that pulls you back into bed and drains you- of everything.
Four years of that kind of grief.
Here's some things I've learned about grief in the past four years:
It SUCKS. It takes your happiness and your spirit and it CHANGES you. I'm not the same person I was before I lost my mom. I'm just not. A big part of me has changed. I've seen things I can't unsee. I've experienced things I can't forget (cancer is so unkind). I went through some very difficult things that make me see things a little different now.
Grief changes. And it comes in waves. And it's all-consuming sometimes, and then slowly, as the days go on and the years go on, it changes in itself. It comes less frequently. The waves still come, they still crash into you and pull you under, but it's less than it was before.
But another thing I've learned: This doesn't mean that it's less important. This doesn't mean you miss her or love her any less. I was so scared when people who had experienced this before me would tell me that "it gets easier." I was scared that that meant I would forget her, or that I would love her less and I didn't want that. I fought to never let that happen. But now I see, the words "It gets easier" hold so much behind them. You never forget, you never stop loving, you still hurt. I still ache and yearn for her to be here, with us. I still wish she wasn't gone. Every day. But it just becomes a little easier to bear. Time does that. Thank God for time.
And then there's also this: My grief, for me personally, has become much easier to bear because it has strengthened my faith. I know that my mom is in Heaven. I know that I will see her again. I know that she's with us- not in person but in spirit. I can feel her. So I hold onto that. I hold onto the hope that we'll meet again. I hold onto the trust I have in Jesus and the truth that only He can comfort me.
And He does. And so the tears come less frequently. The waves are less all-consuming. And I get through today, the anniversary of my mama's departure into heaven. And I'm comforted.
But my heart still hurts.
xo