This post sponsored by Nordstrom. All opinions are my own.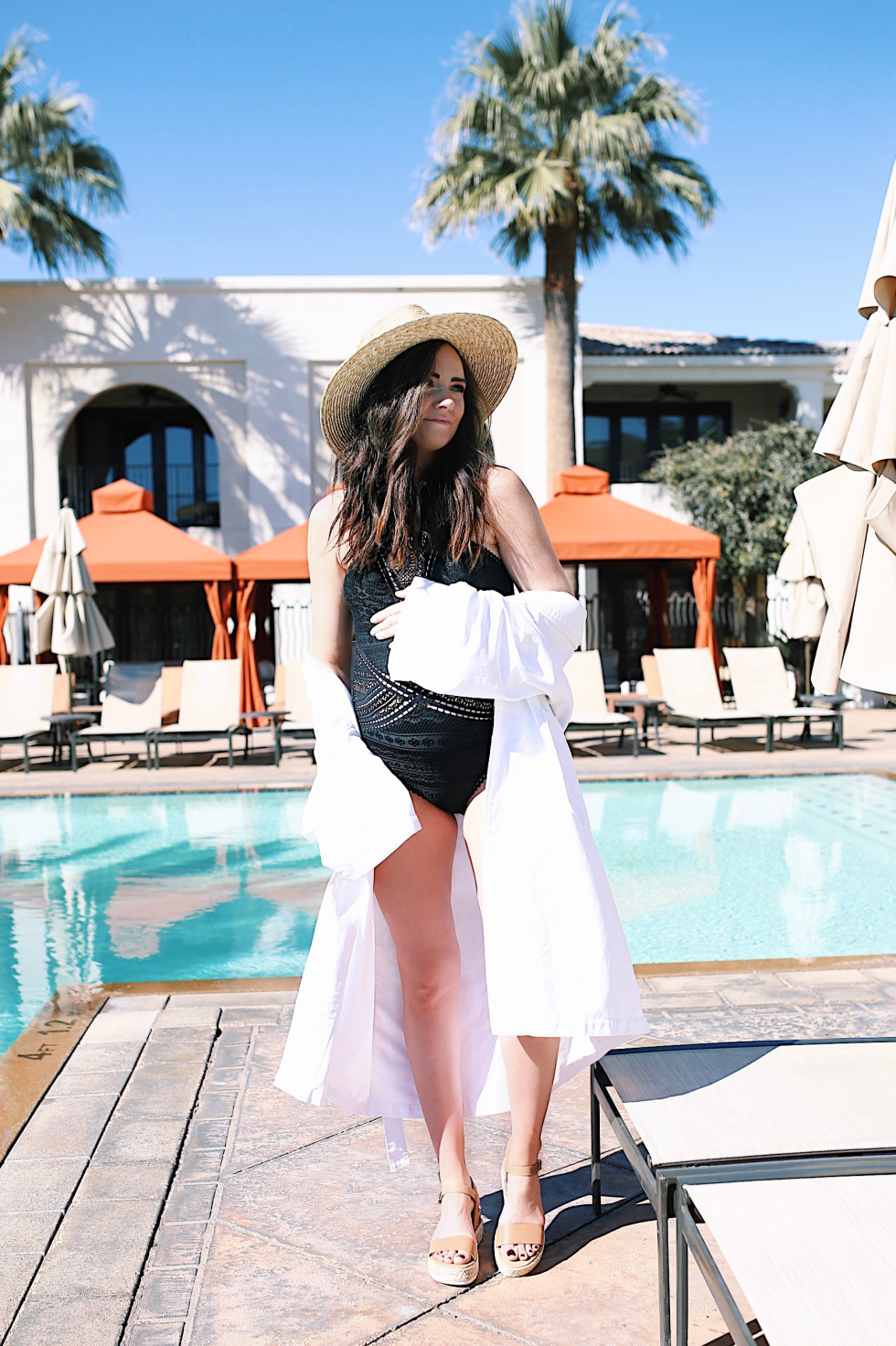 HAT | SANDALS | BAG | SWIMSUIT | ROMPER
Zack and I just got back from a little Babymoon to Scottsdale, Arizona. It was a blogging conference that we were invited to, but we figured why not mix business with pleasure and take advantage of the time away just us two, and extend it a day to make it a little vacay, too? Although the thing with our business is, it's always pleasure, because we love what we do so much! I think that's the key, right? Find what you love to do, and you'll never work a day in your life. Love that quote, and it's one I live by, for sure!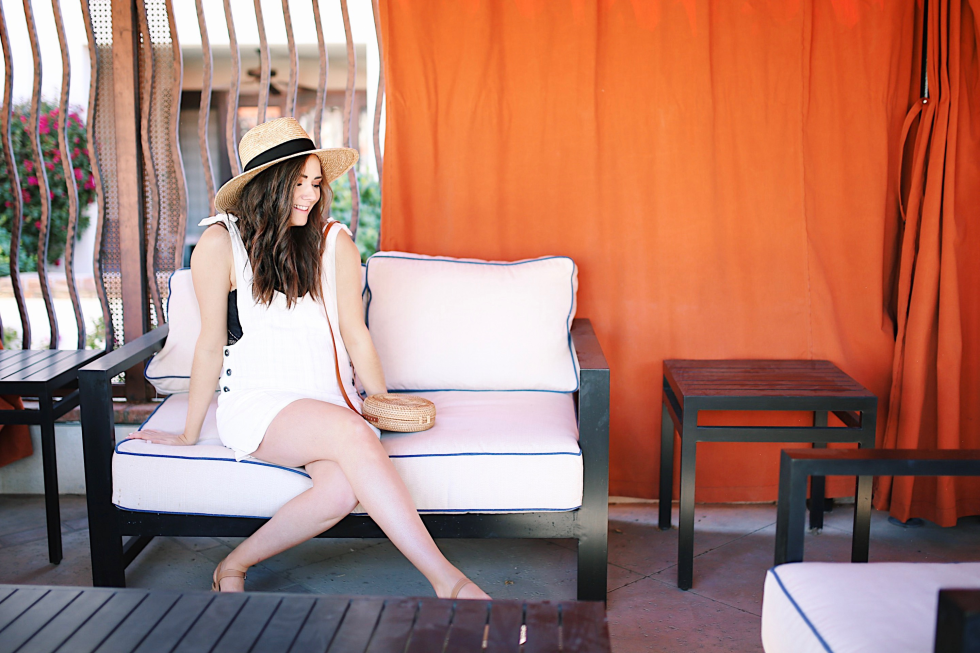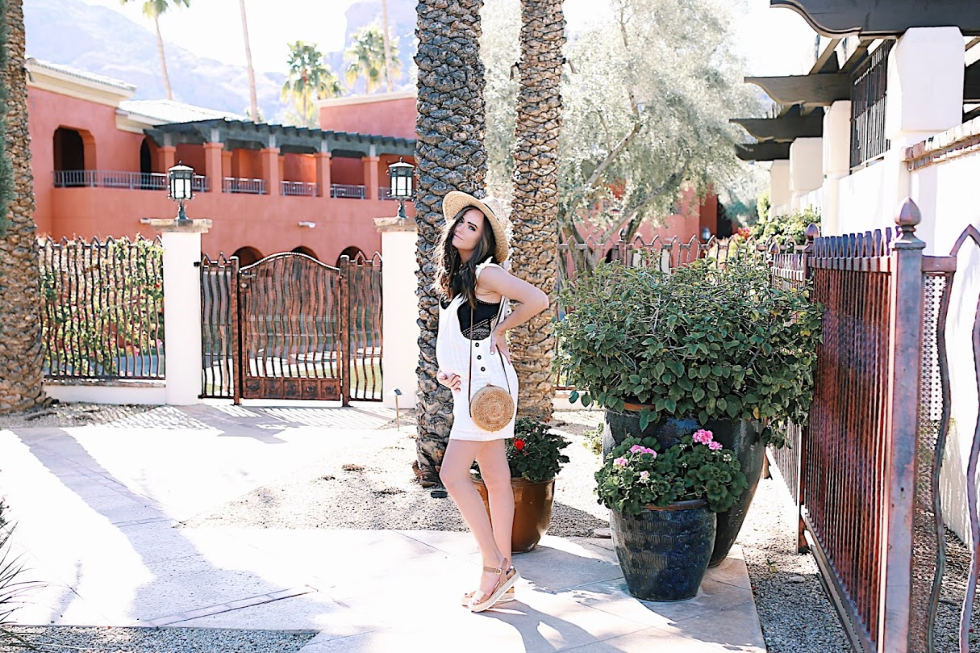 Anyway. I digress. We Babymoon-ed, and I of course picked up some new goodies just for our vacation, from my favorite one-stop-shop, Nordstrom. I love that they carry everything you could want, and really have the vacation category down PAT. I grabbed this cute new swimsuit (absolutely OBSESSED) and in case you're wondering, it is indeed full coverage! YAY for that! Not to mention, it's gorgeous, and it even stretched to fit my bump! I chose this cute little coverup romper to wear over it, these adorable (and really comfortable) espadrille flatforms (a trend you will be seeing everywhere this spring/summer), my favorite straw hat and another spring/summer trend: a straw circle bag (mine is sold out, but found a similar one here)! The perfect vacation look!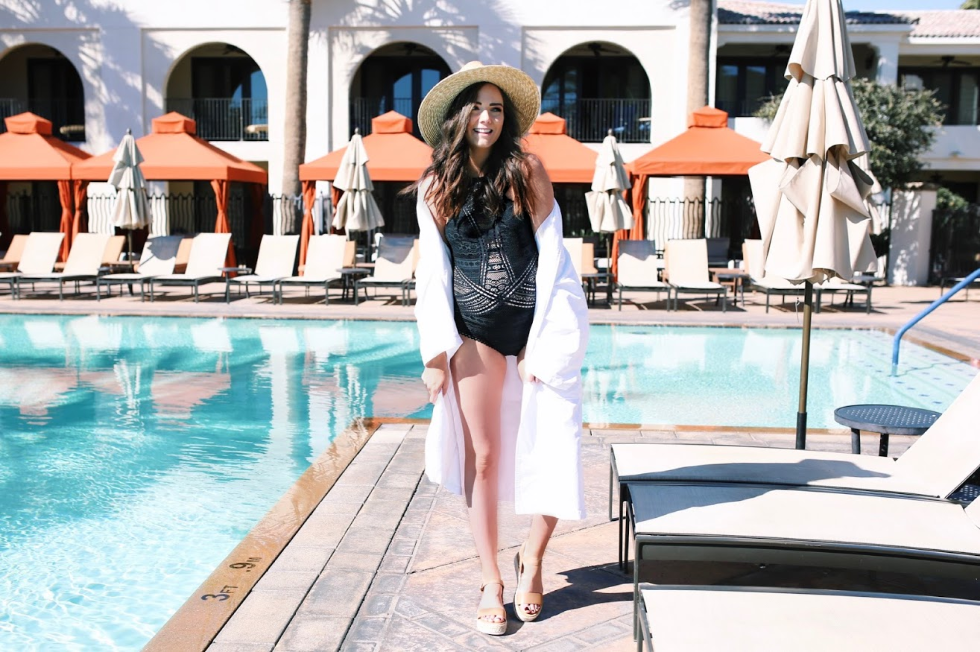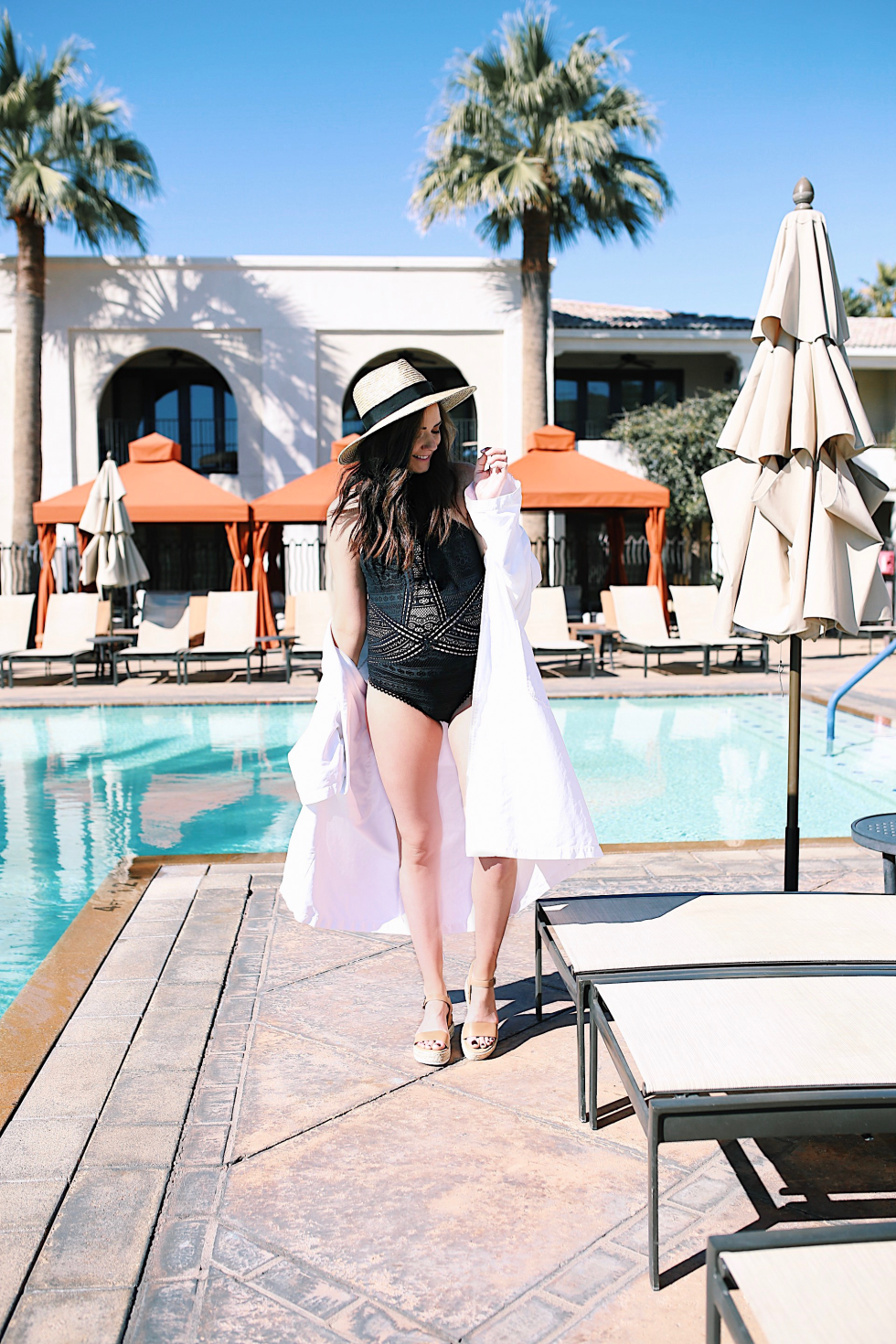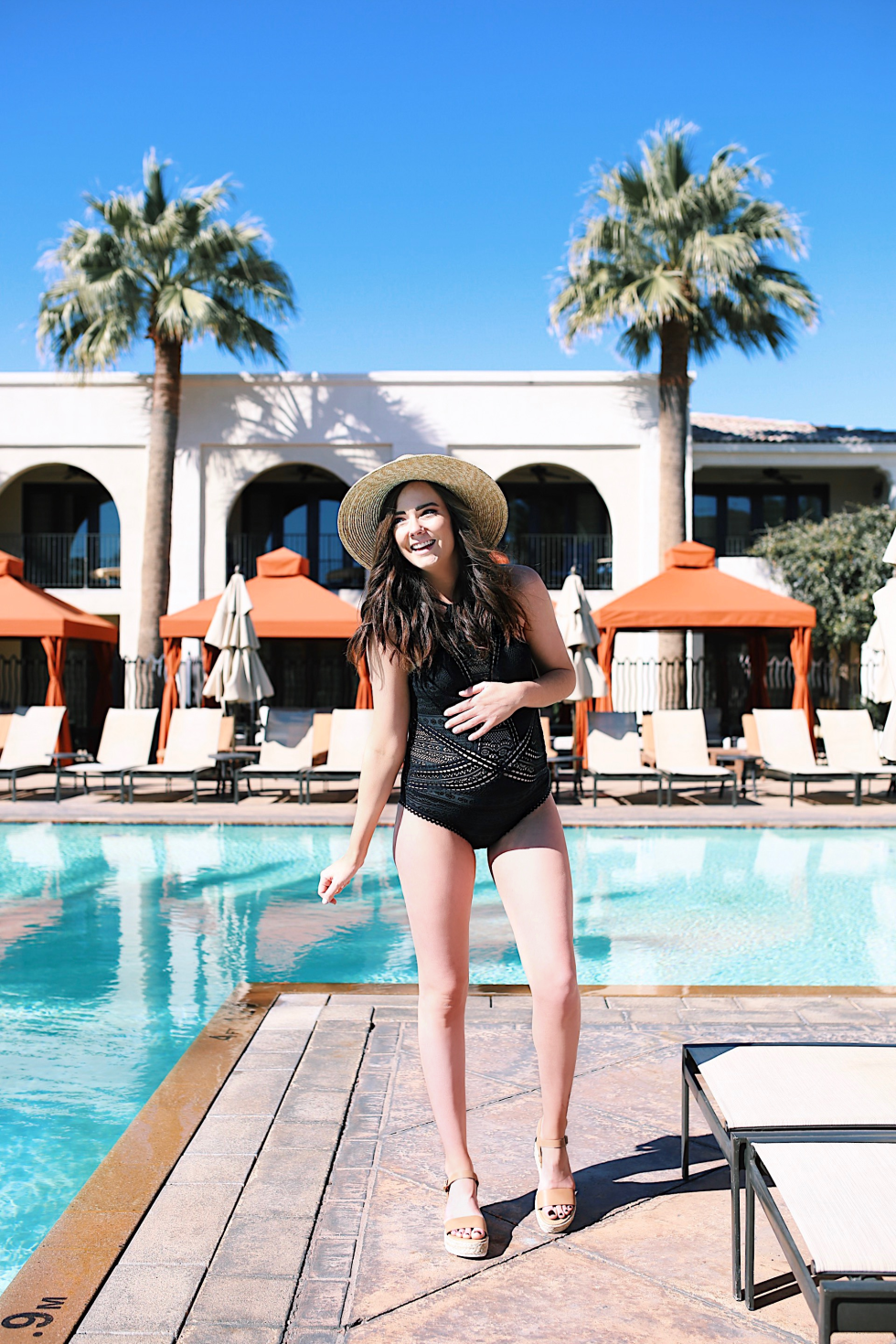 Nordstrom has everything for the whole family when it comes to vacation! It's my go-to spot to shop for all of us, for clothing, shoes and accessories! They have extended sizing, so there is something for everyone!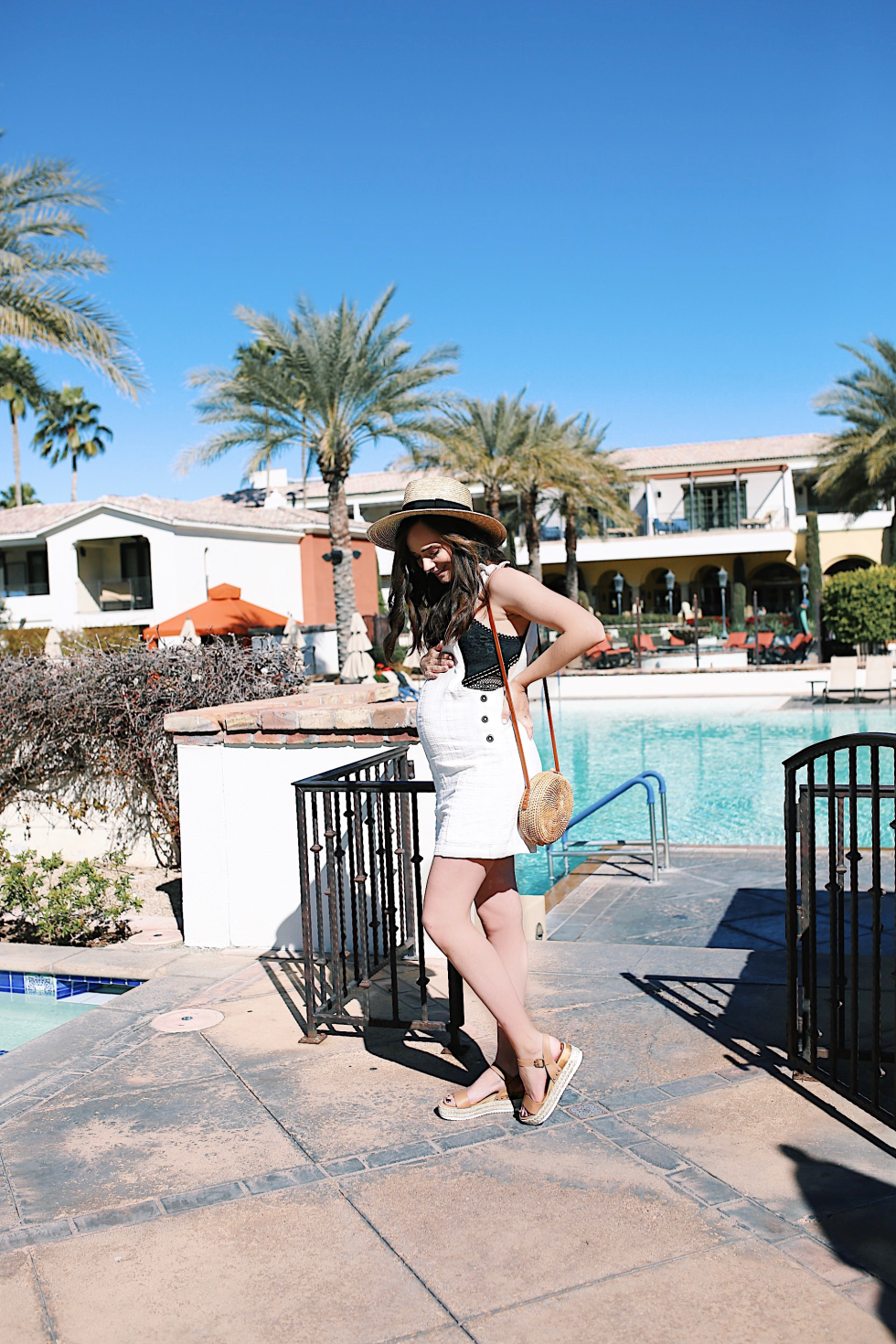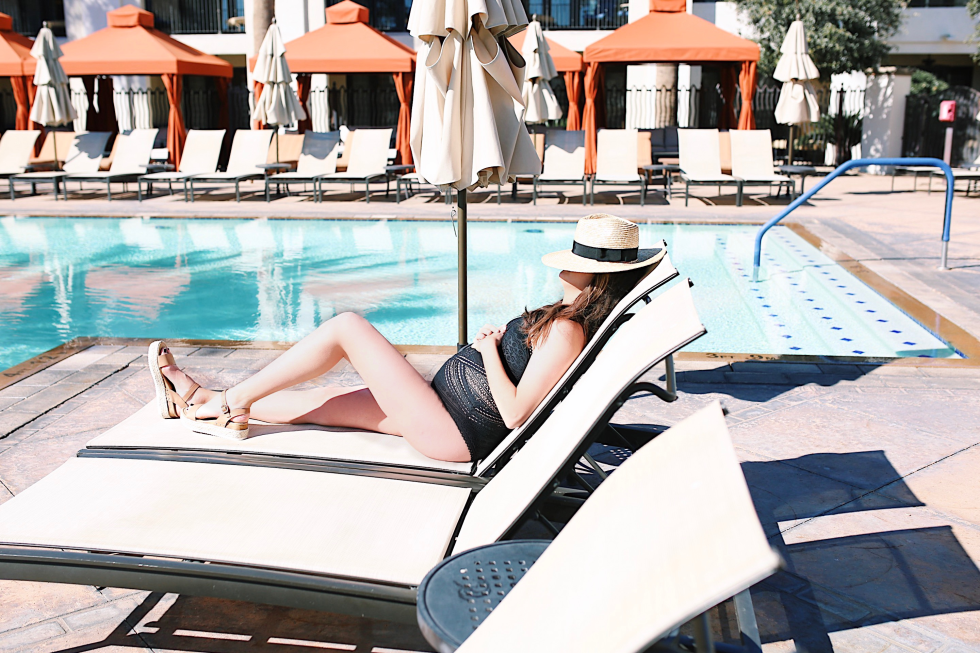 This vacation was such a great refresh for us, and now we're back home and already dreaming of our next! Who knows, maybe we'll get brave and take the kids on our next vacation…! ;) Although, we all know a vacation with kids is a trip. Either way, vacations are good for the soul, and memories are always made. And that is absolutely priceless.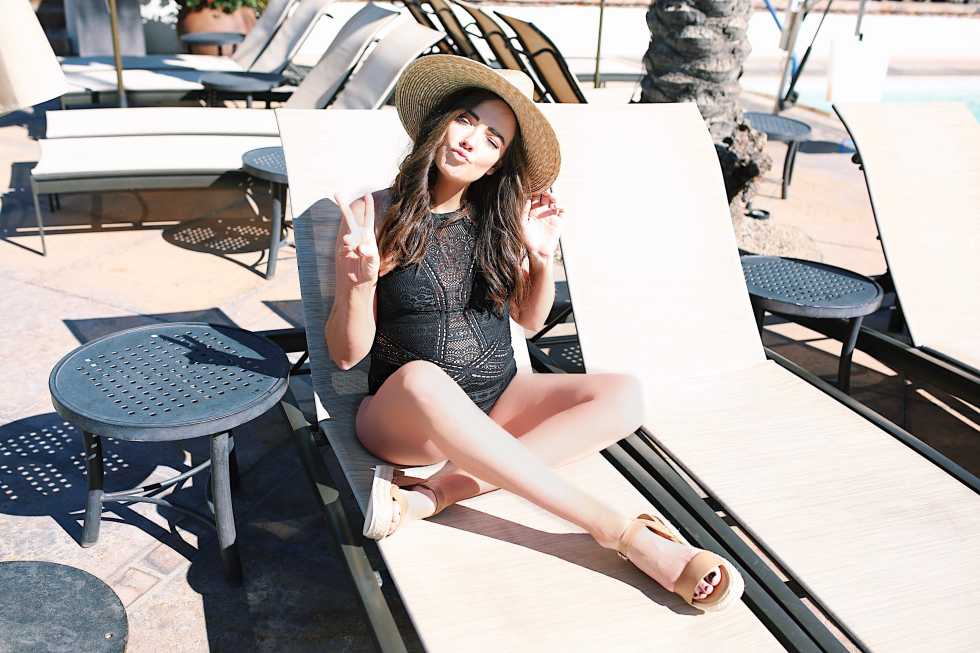 xo
Read More on Katie Did What