This post was sponsored by Land's End. All opinions are my own.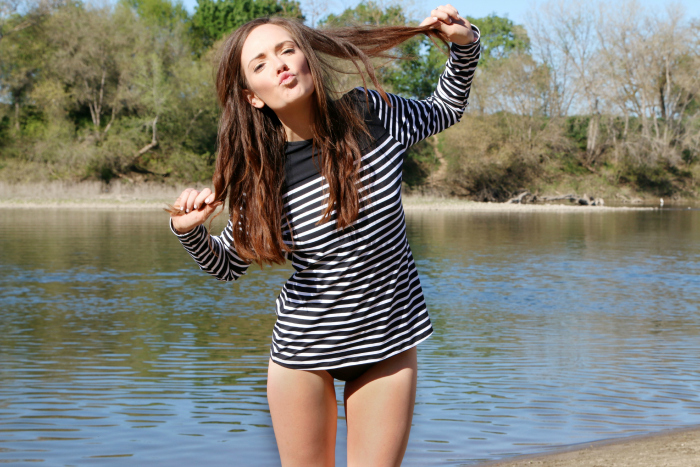 bathing suit: c/o lands' end
swim tee: c/o lands' end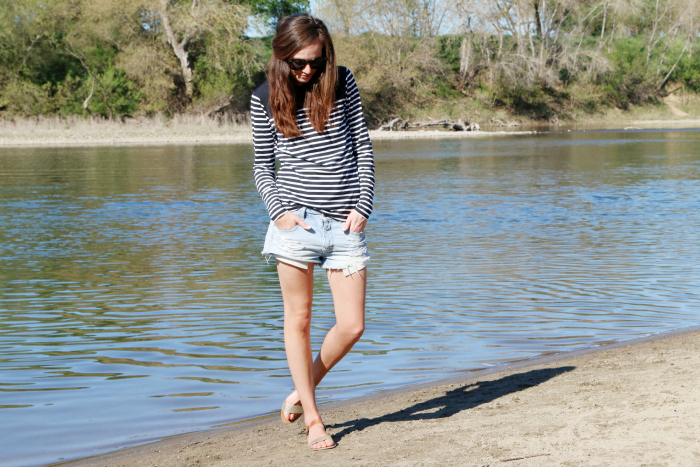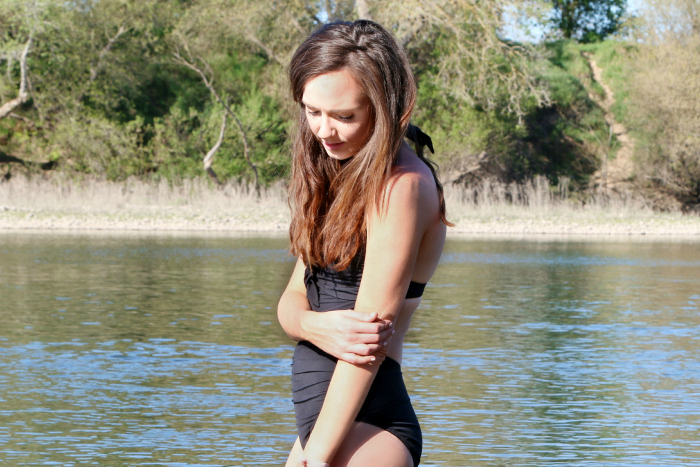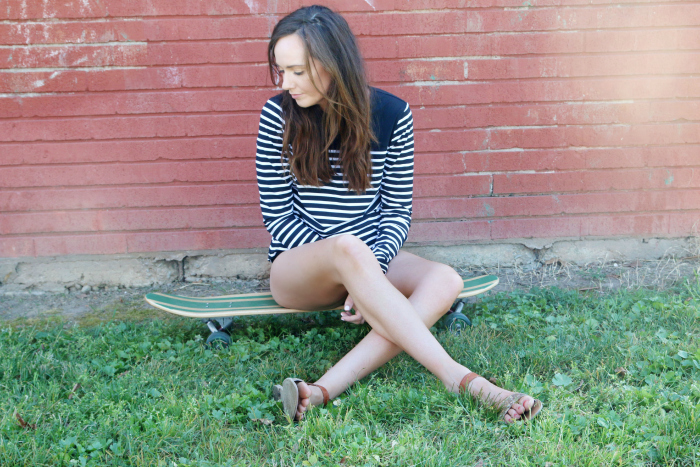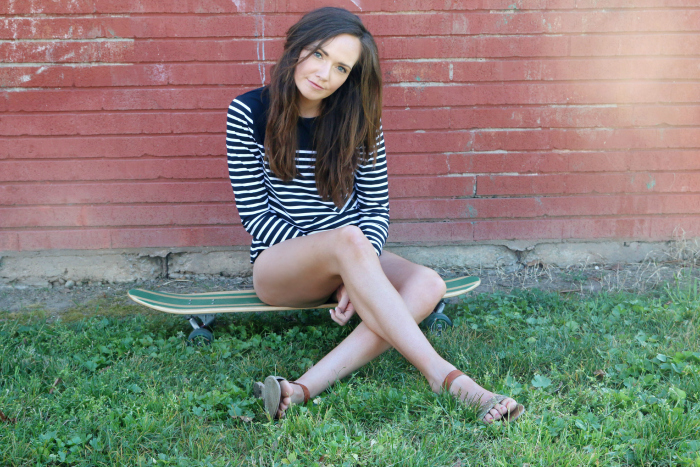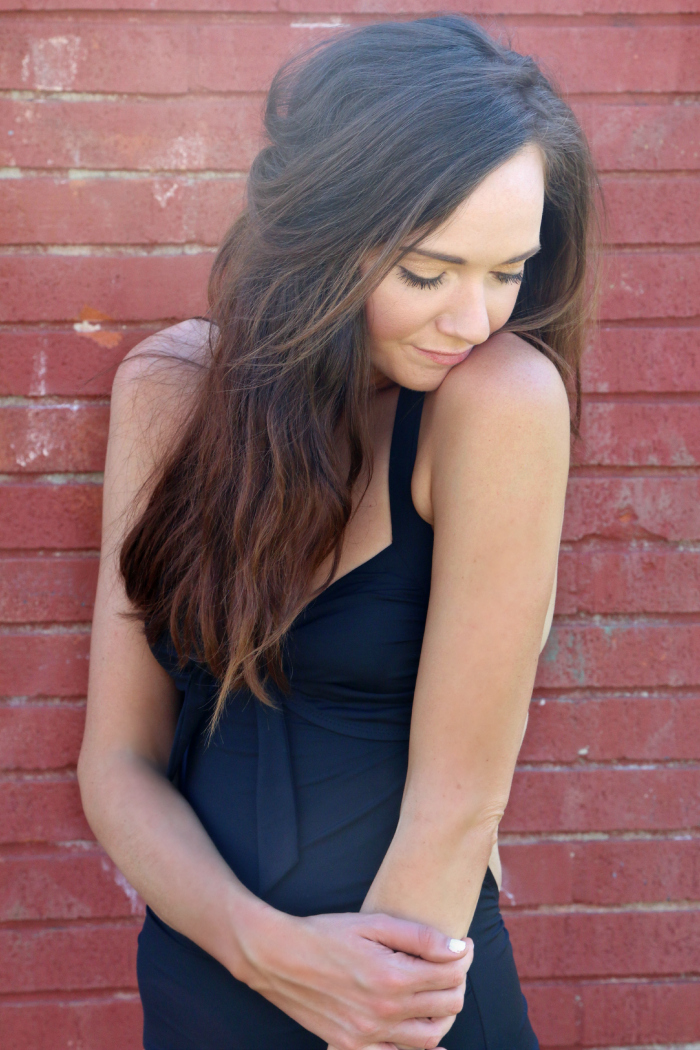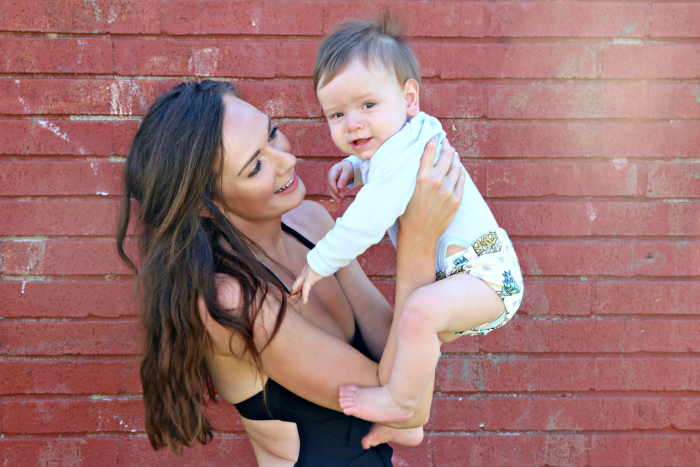 The thing about Sacramento, is that the closest beach is like two hours away. BUT. We do have rivers. While it isn't the ocean, it will have to do. For now. ;) So we took advantage of the beautiful weather and made our way to the river for an afternoon. And it was fine and all, but honestly. Give me the beach- the real beach- any day. I'm a beach bum at heart.
Can we talk about this Lands' End bathing suit for a sec? It is so flattering and comfortable. I kind of went on a limb here and tried out a one-piece, which is something I do not wear often. I've pretty much been all bikinis, all day, but I'm kind of having a one-piece moment. And you know what? I. Am. Loving. It. I think more one pieces are in my future! I also love that this one has a cut-out back, so I don't feel hella matronly. Cus nobody wants that. Also, this swim tee is super soft and stylish (hello, stripes!) and it's UPF50 approved, so it protects from the sun! Now to get a mini one for Sam.
And howwwww cute is my little pineapple boy?! I can't even handle it. Can't wait to bring him to a proper beach! If he's anything like his parents, he won't want to leave.
SPILL: Where do you go to cool off in the summer?
xo