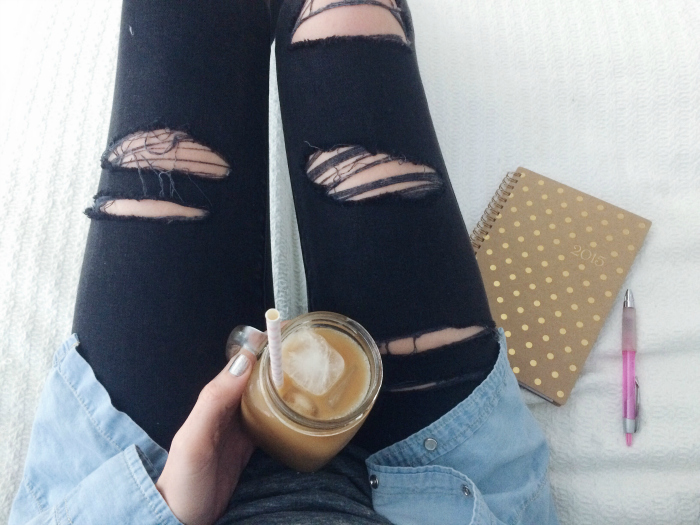 I always find myself looking forward to my morning cup of coffee. It's actually one of my favorite times of day. It's kind of ridiculous, but I start looking forward to my cup of coffee the night before. Am I the only one that does that?! Right when I put Sam down for his morning nap, I'll make my coffee and plan out my day or do some writing or reading- it's my little piece of day that's just for me. It's my own personal sweet bliss that I make sure to make time for. The days can be busy and mostly spent focused on the baby, which is why getting in my "me time" (no matter how short it may be) is important. It keeps me sane and happy and makes me better at being a mom. Can I get an amen?
The weather has been beautiful here lately, and I've actually switched to my beloved iced coffee on some days, which is always an exciting time. On a cold morning nothing tastes better than a hot cup of coffee, but iced coffee is where my heart truly belongs. Plus, iced coffee means warmer weather, so I'm all about that.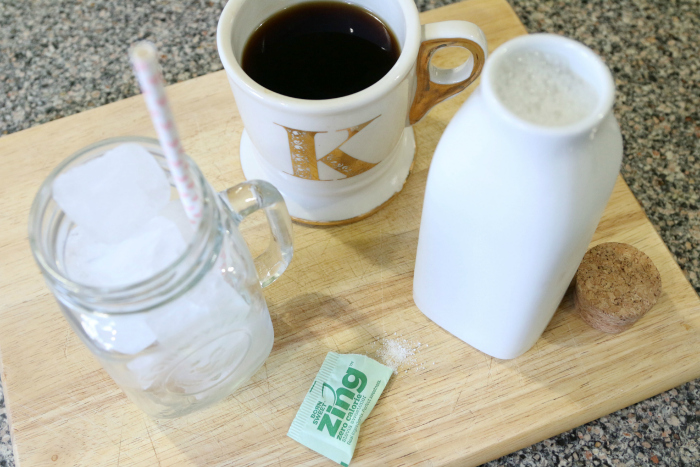 I like to keep my iced coffee simple, but I thought I'd share how I make it, in case anyone is curious! It's so ridiculously easy!
Brew coffee in the Keurig machine (I don't know what I would do without it!) and let it sit for a while to cool. Fill a glass with ice and pour coffee over the ice. Add some almond milk and a sprinkle of Born Sweet™ Zing™ Zero Calorie Stevia Sweetener. Seriously just a sprinkle, as I don't like my coffee too sweet, and a little goes a long way!