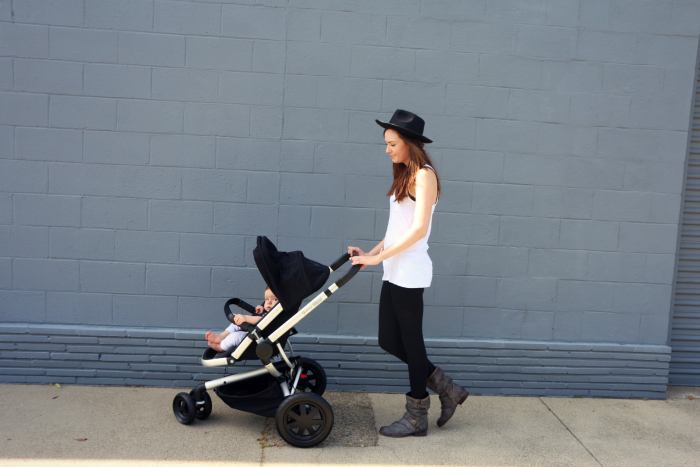 stroller: quinny
We took Sam's new wheels out for a spin yesterday. The weather was spot on and we just strolled around the city, enjoying the day. It was so perfect and a nice break from an otherwise super busy Monday!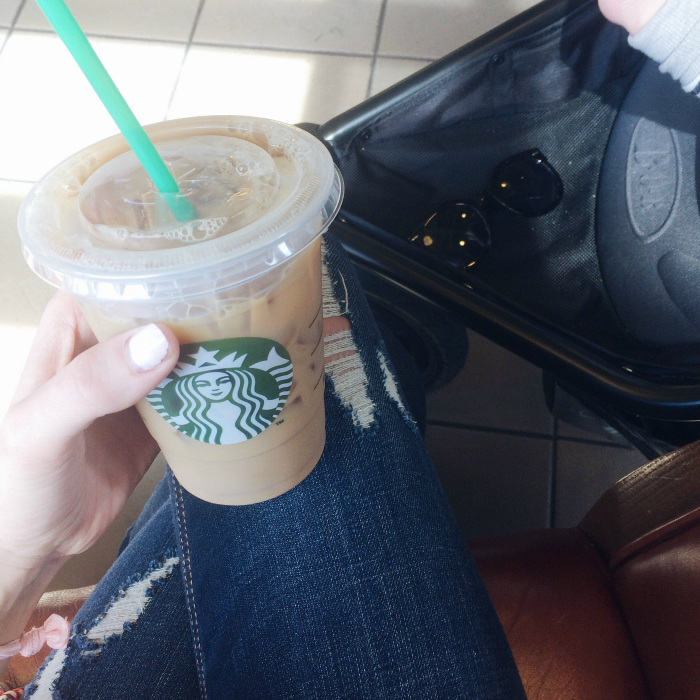 Coffee. Mandatory.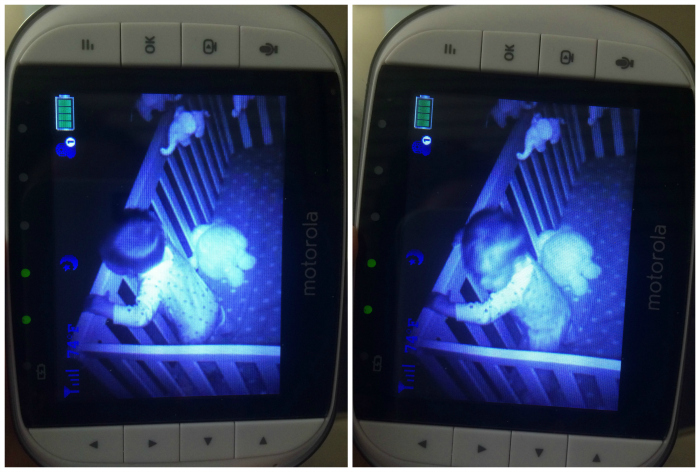 So this is happening now. He'll just stand there, silently. At least he doesn't cry anymore, that was kind of sad… Really cute but also sad. The best is when he looks right into the camera at us, as if to say "HEY mom and dad, I seeee you!"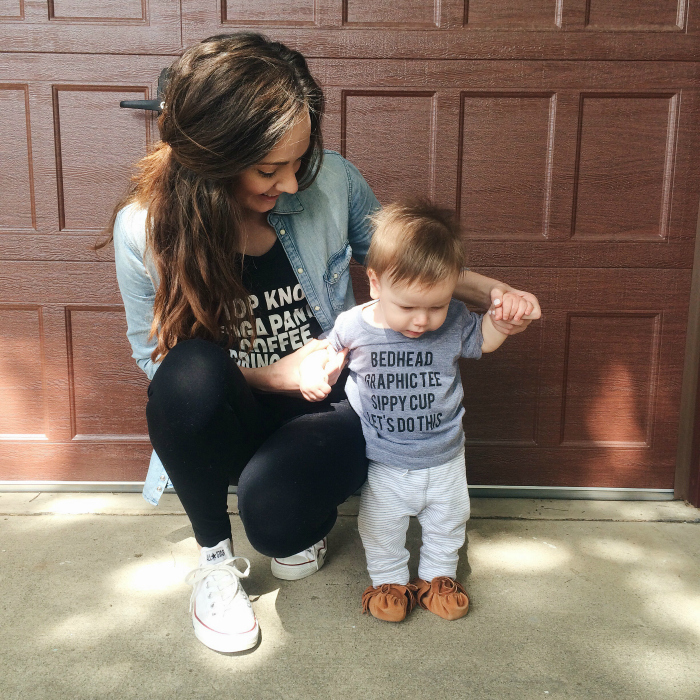 my tee: c/o jumping jack // Sam's tee: c/o jumping jack
Matching with my little cutie, in our Jumping Jack tees. Sums up our lives pretty well. ;)
Alsoooo… My brother has embarked on his Euro Trip! I printed out his itinerary so we can follow along vicariously. :) YAY!
One more thing: listen to this entire album, by Birdy. It's been my writing/working soundtrack for a week straight. So prettyyyyy.
xo