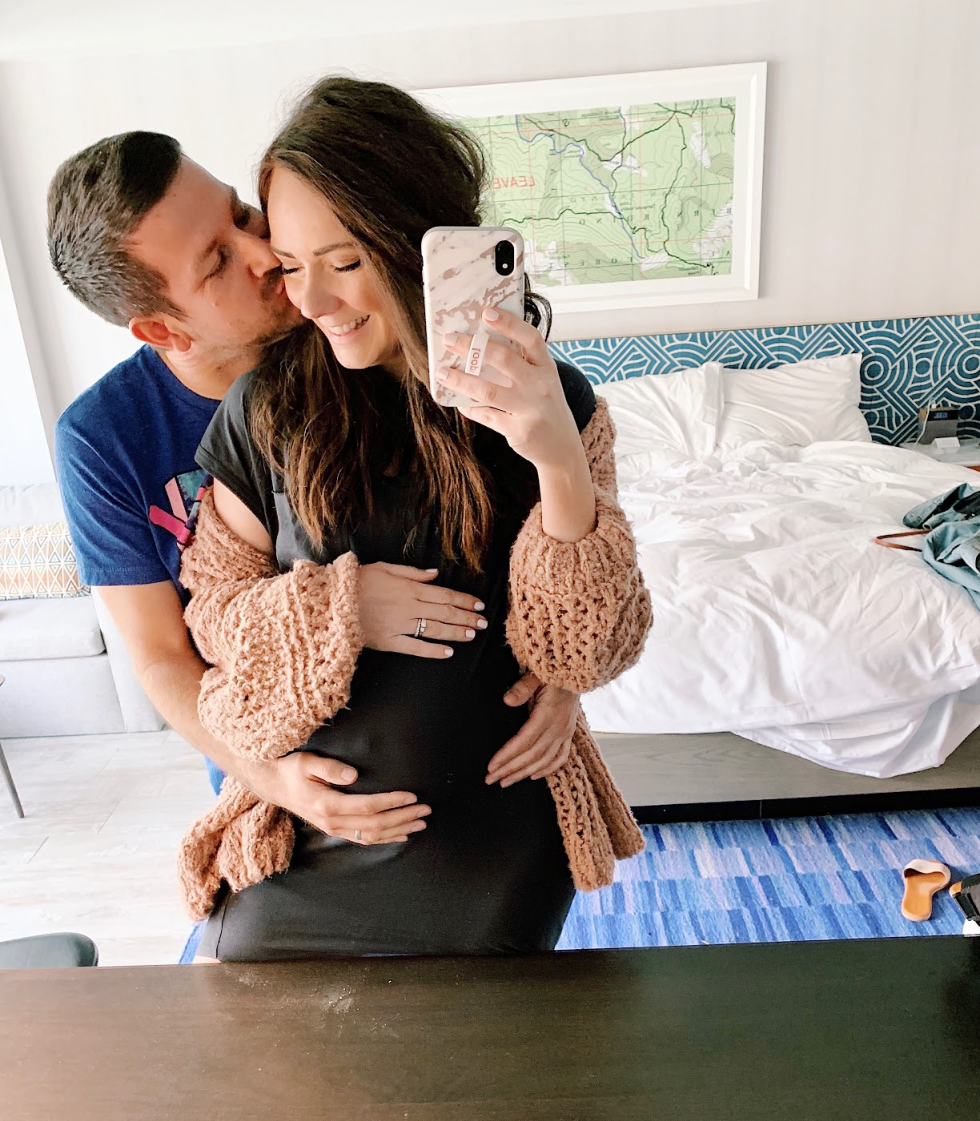 So, Zack and I headed to Scottsdale, Arizona a couple weeks ago for a work conference with one of our main affiliate networks- DealMaker Scottsdale. It was an amazing experience, and I'm SO glad we were able to go (thanks to Zack's parents for watching our babies!!) We actually were recognized as a new publisher, alongside US Weekly and Nylon Magazine, so that was pretty rad! And we met with some brands that we absolutely love and are excited to work more closely with in the near future, including Nordstrom, Macy's and Bloomingdales, to name a few! It was an incredible experience and I'm so grateful we were able to make it happen!
We decided kind of last minute to make it into a "Babymoon" too, because this is our last "hurrah" before Baby #3 comes! :) So that's just what we did. And it was SO MUCH FUN! I wanted to share some photos from our trip, just the two of us.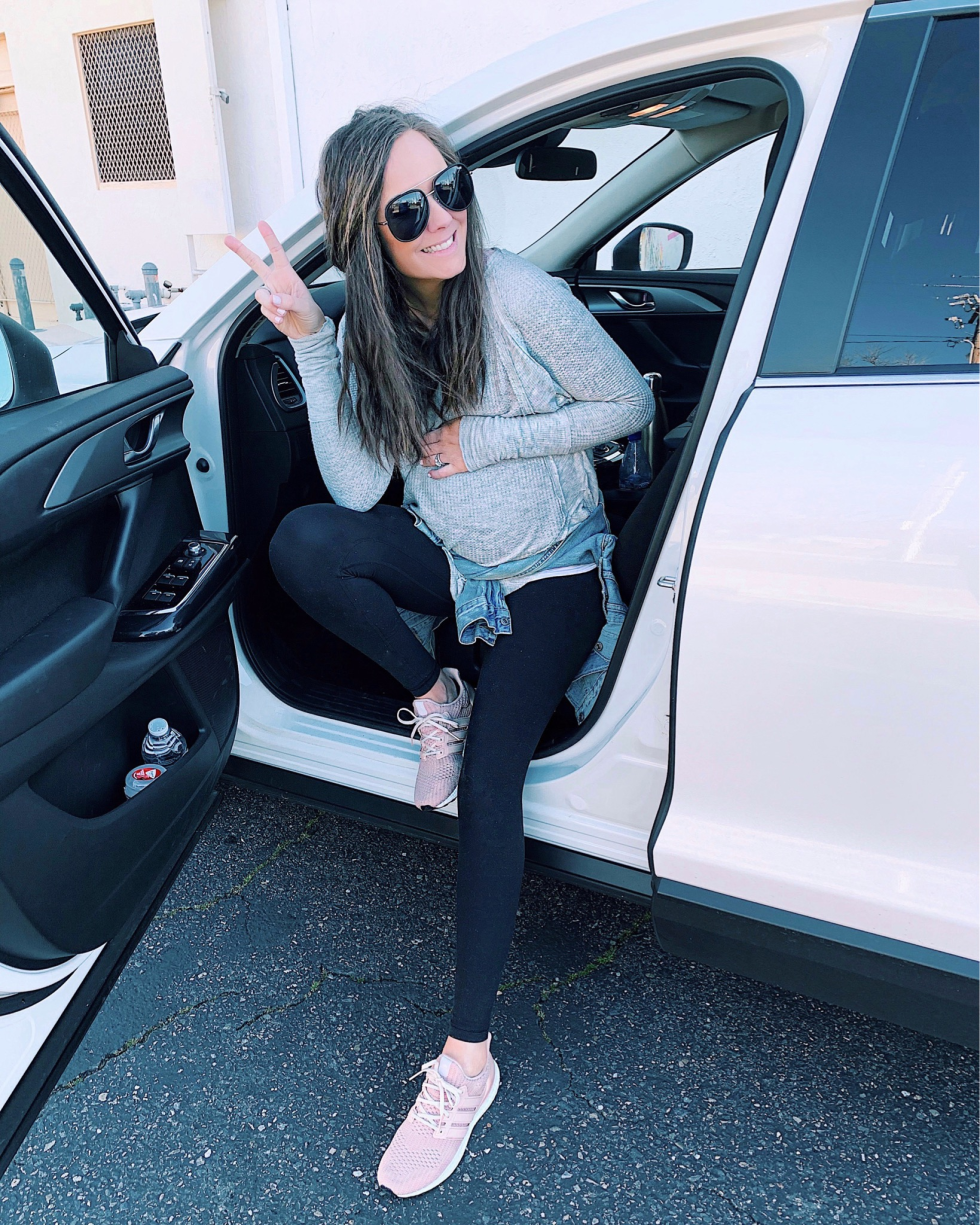 TOP | BRALETTE | JACKET | LEGGINGS | SHOES | SUNNIES
We road tripped down to Scottsdale- a 12 hour drive. I know, we crazy. We left Monday, the conference was Tuesday and Wednesday, and then we stayed one night in Palm Springs on the way home. A quick, but wonderful, little break from real life. ;)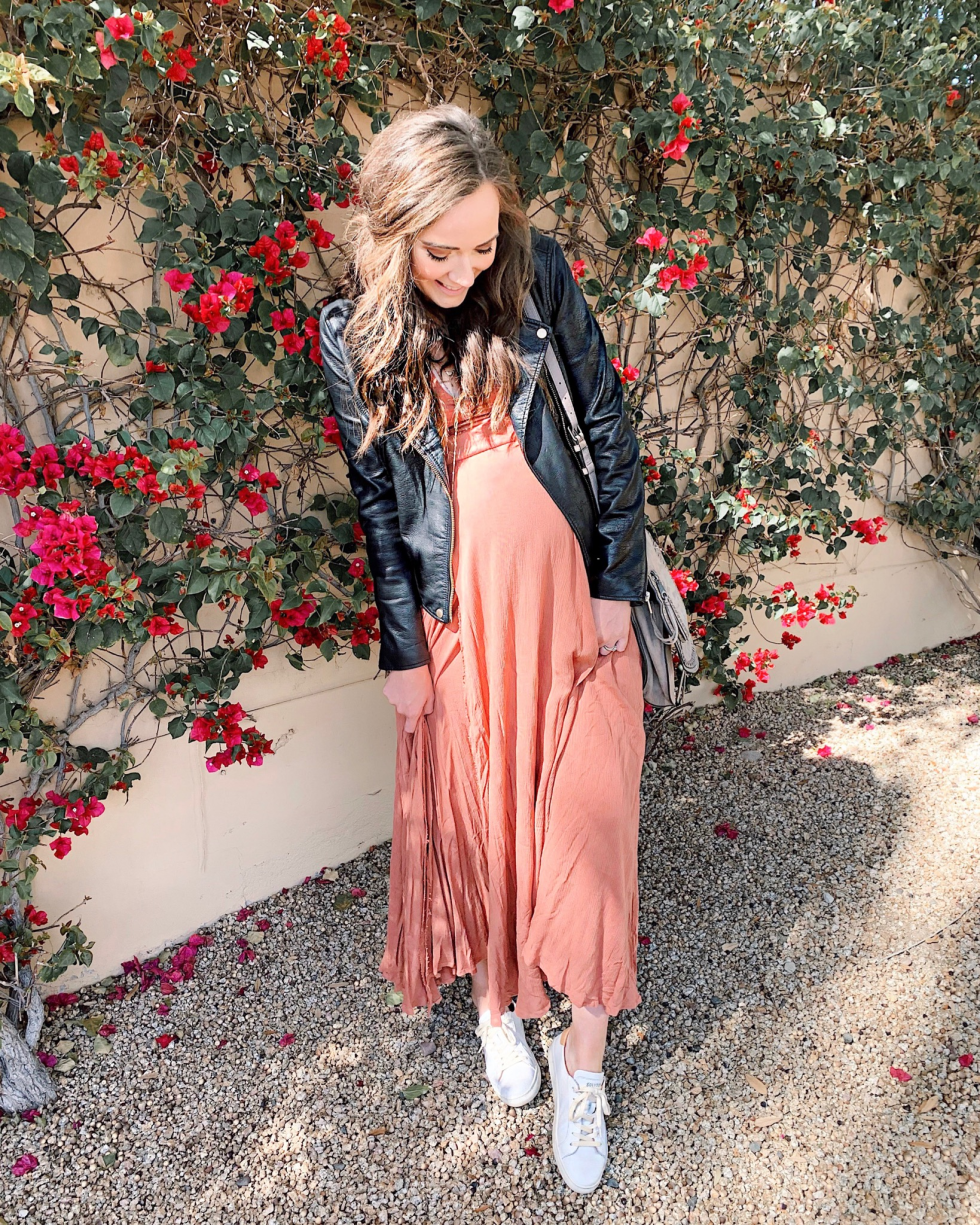 DRESS | JACKET | SHOES | SIMILAR NECKLACE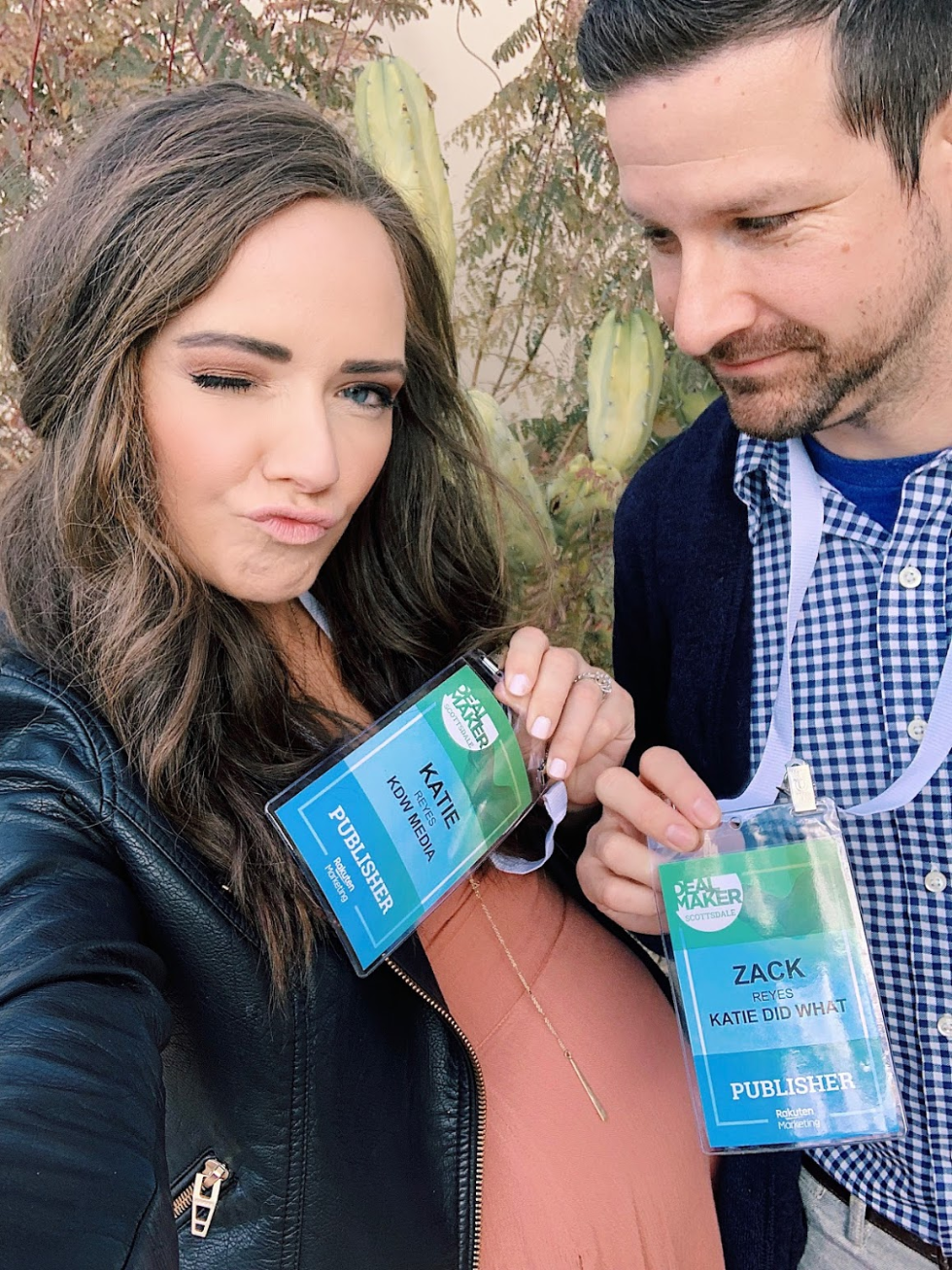 DRESS | JACKET | SIMILAR NECKLACE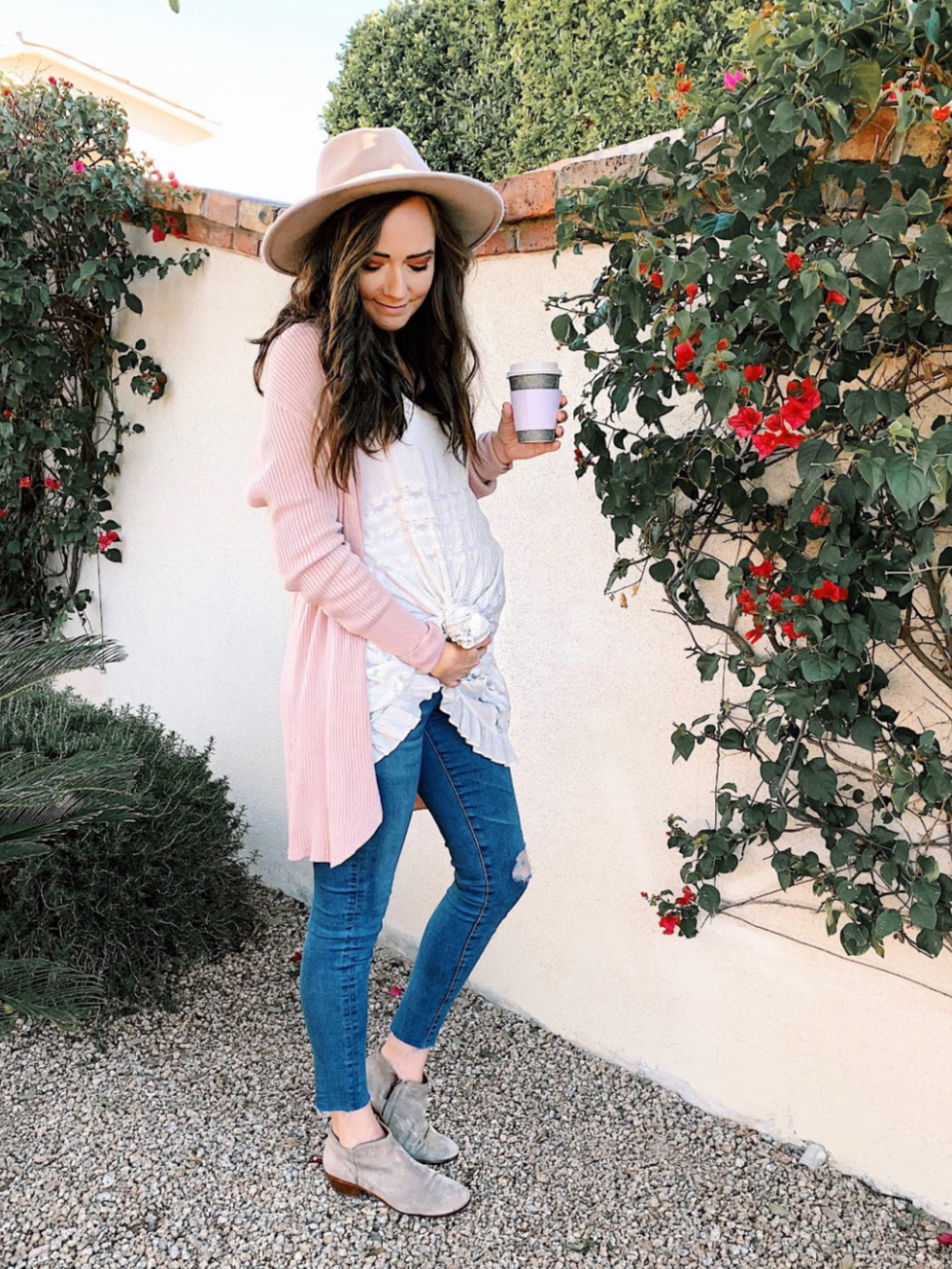 TOP | BRALETTE | JEANS | BOOTS | SIMILAR BAG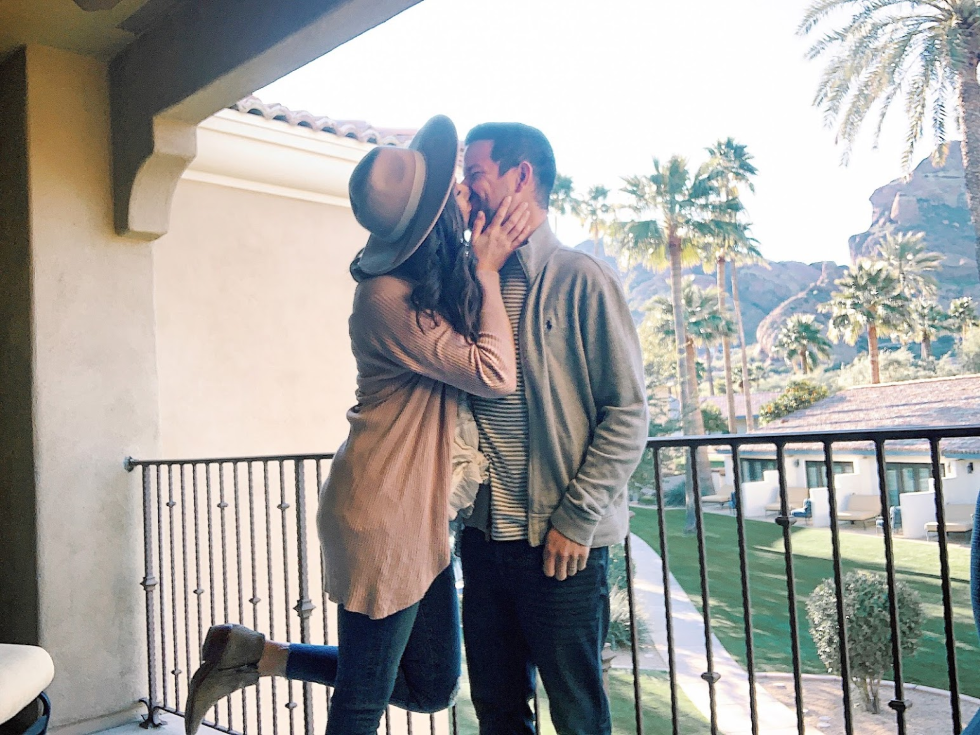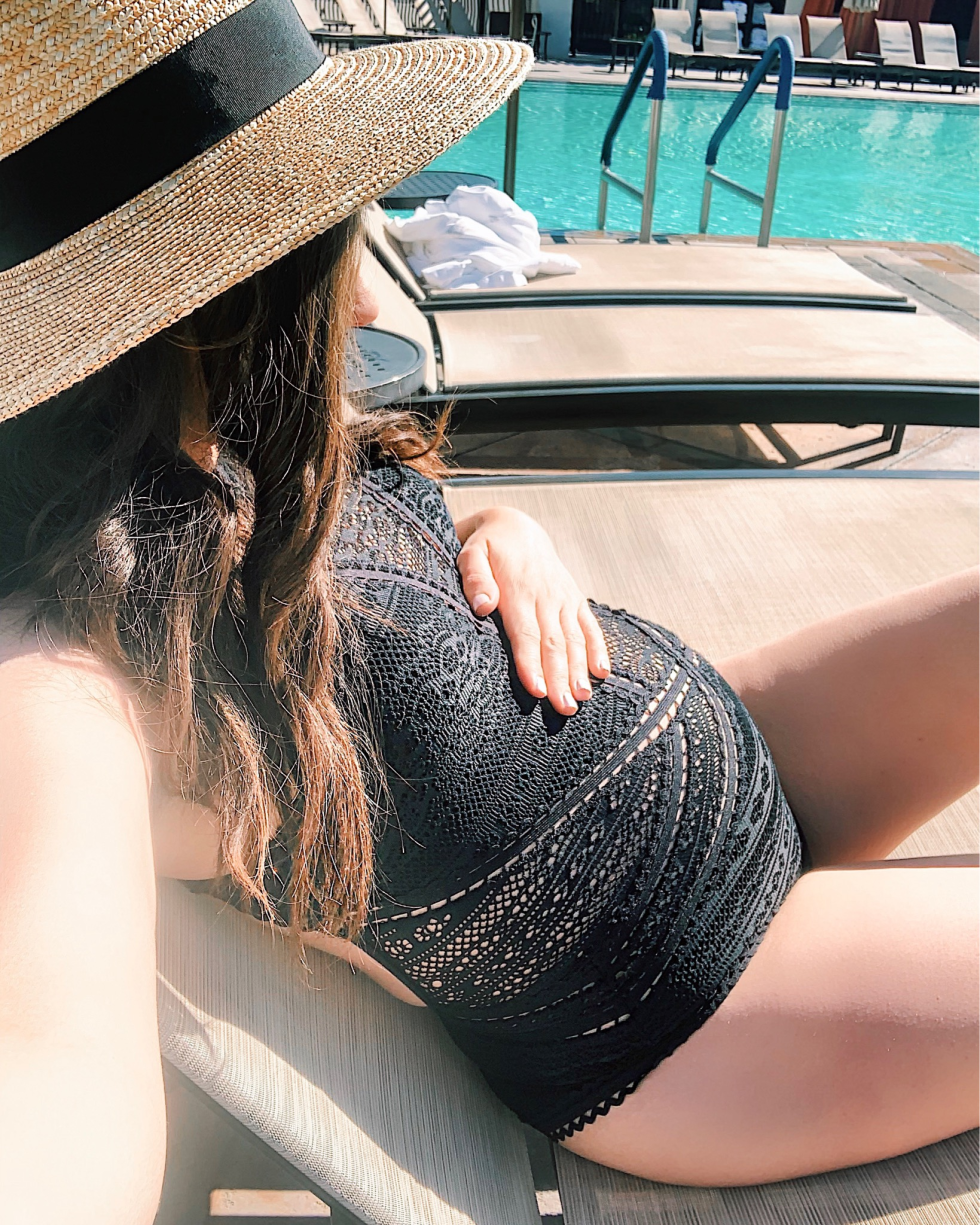 SWIMSUIT | HAT
Funny story: We left cold temps in Sacramento for the EXACT SAME weather in both Scottsdale AND Palm Springs (the desert!)! Like, what!? Only us, I swear… haha! So, it wasn't exactly the "lay by the pool and soak up the rays" type of Babymoon I had envisioned, but it was still a blast. And we did lay by the pool one afternoon for a bit. When the sun was out it was actually warm! But don't let the pics fool you. There was no swimming. It was still like 55 degrees.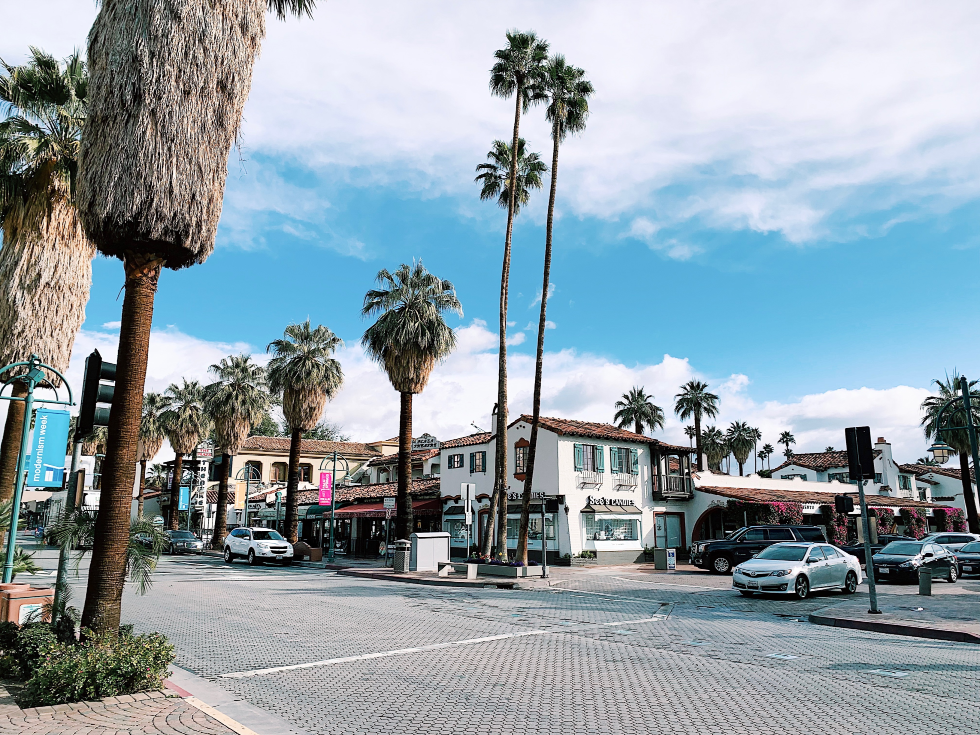 On the way home, we spent the night in Palm Springs- SUCH a cute little town! Neither of us had been there before and we both agreed we would go back. Such a charming place to explore and relax in! We actually partnered with IHG Hotels, and were gifted the night stay! The Kimpton Rowan Palm Springs is a gorgeous resort hotel, with awesome rooms, amazingly friendly staff (seriously, we both agreed the guy who checked us in was the nicest hotel worker we had EVER met), free drinks upon check-in (well, for Zack anyway haha) and the room service was divine. We checked out the pool, too, with gorgeous views of the mountain and desert. IHG hotels have a great rewards program too, which is tied to the whole group (so it works at both Holiday Inn Express, or for a nicer stay, the Kimpton!) and you can earn rewards towards free night stays and other perks when you book at these hotels! Pretty awesome.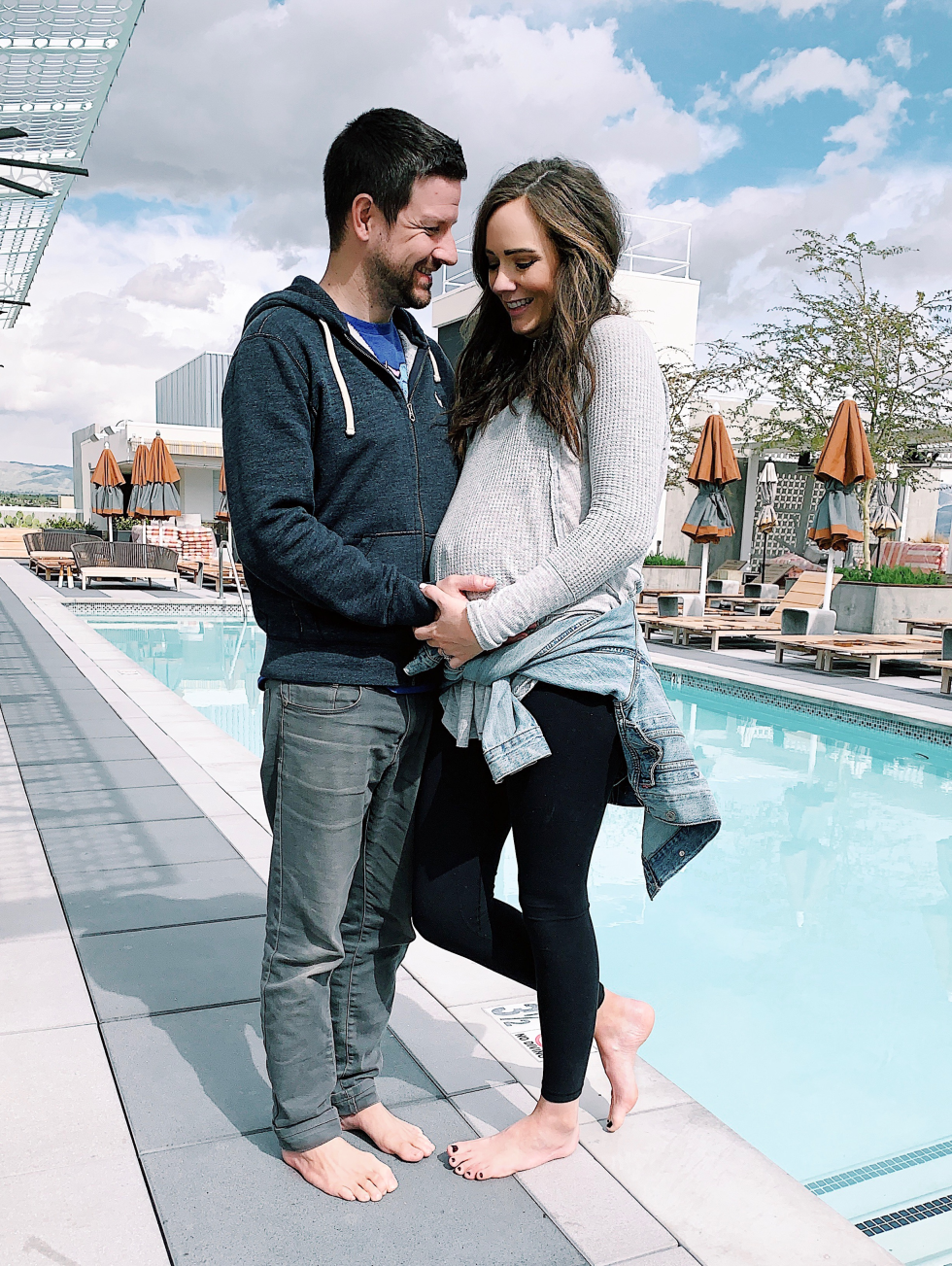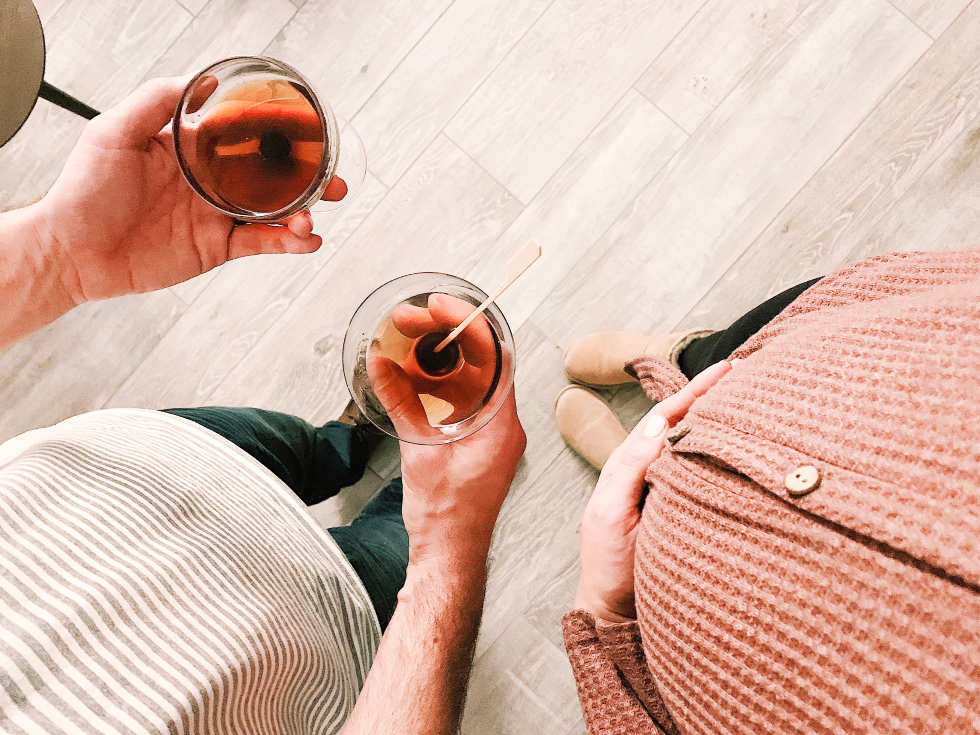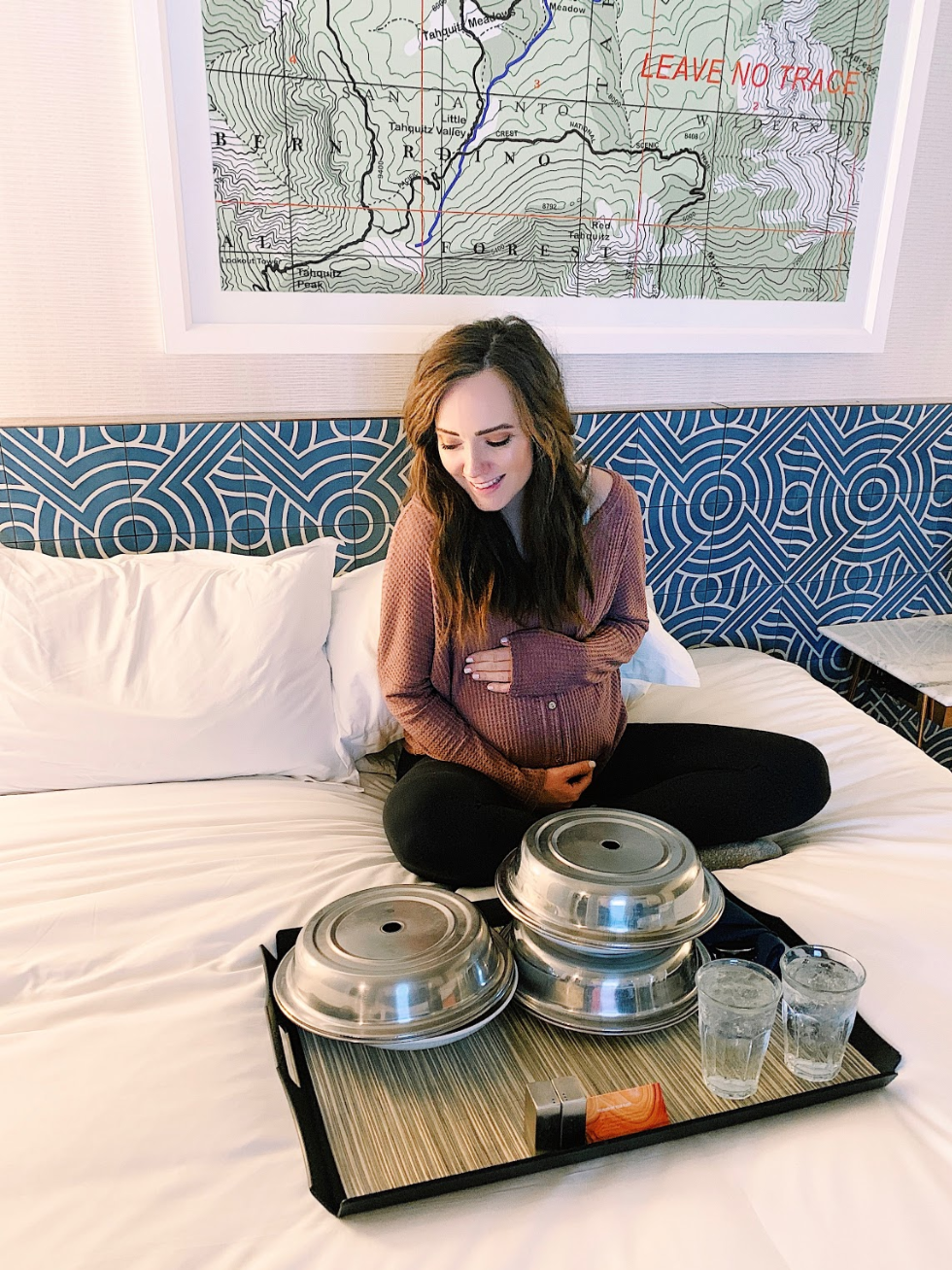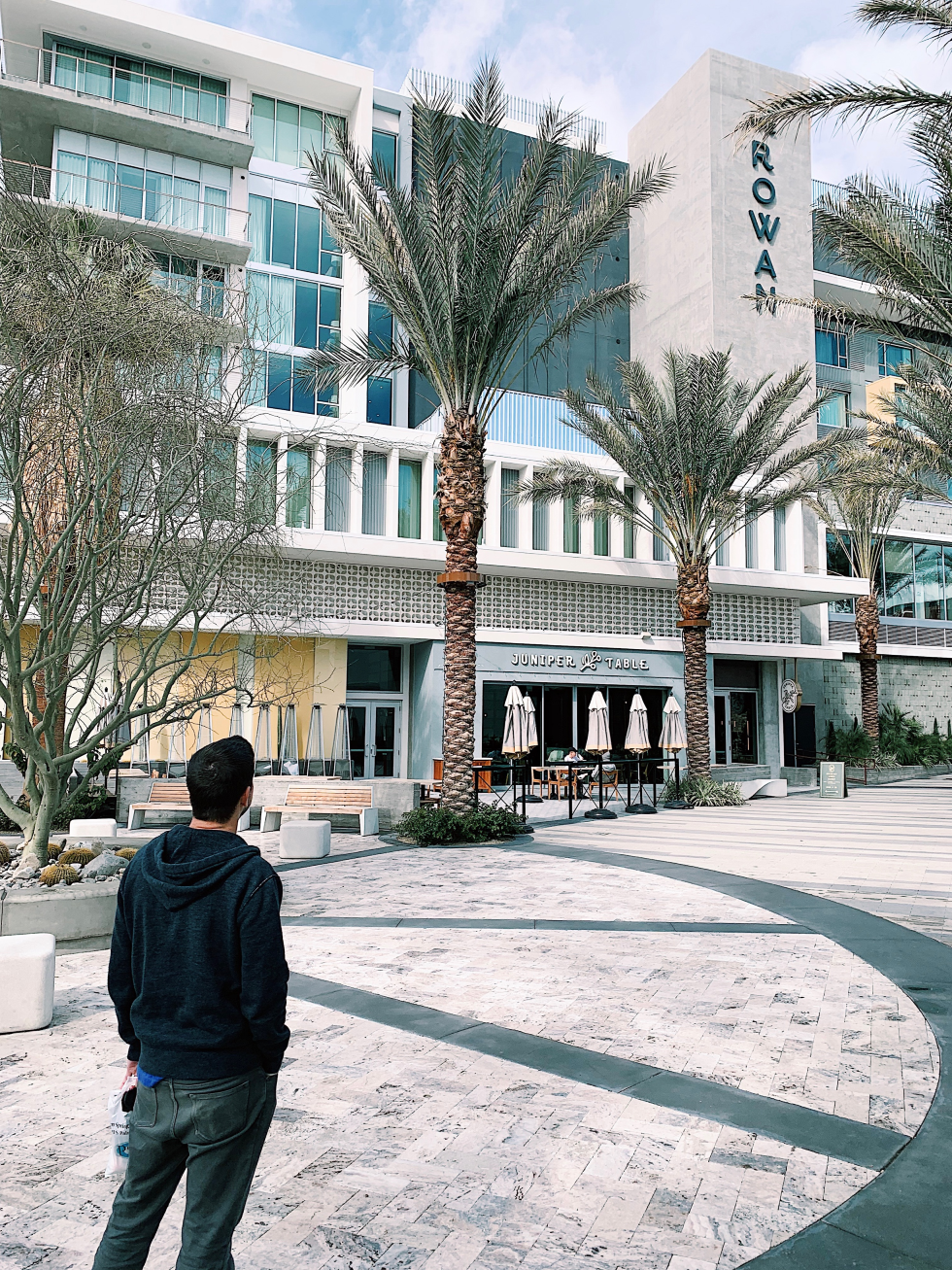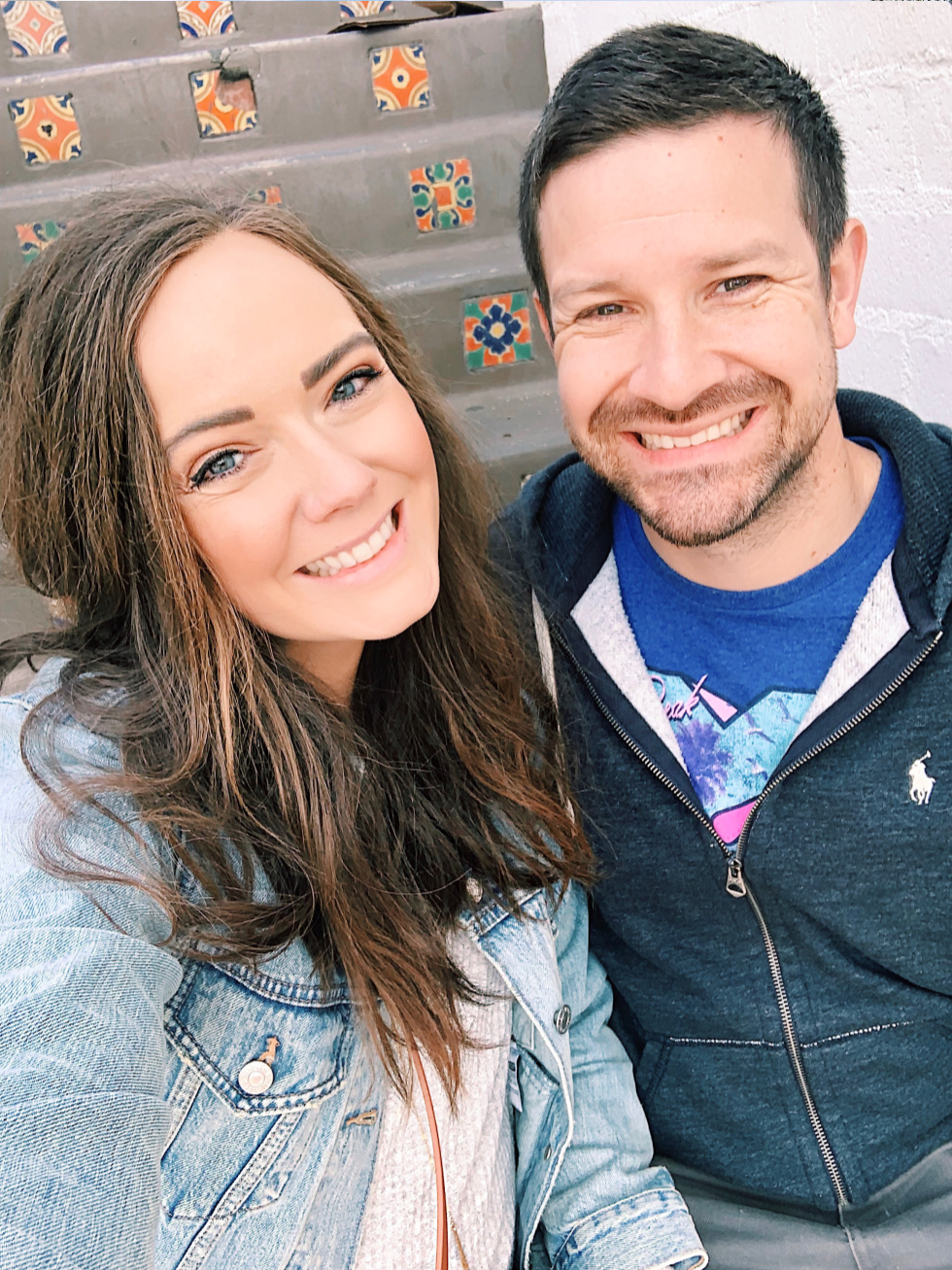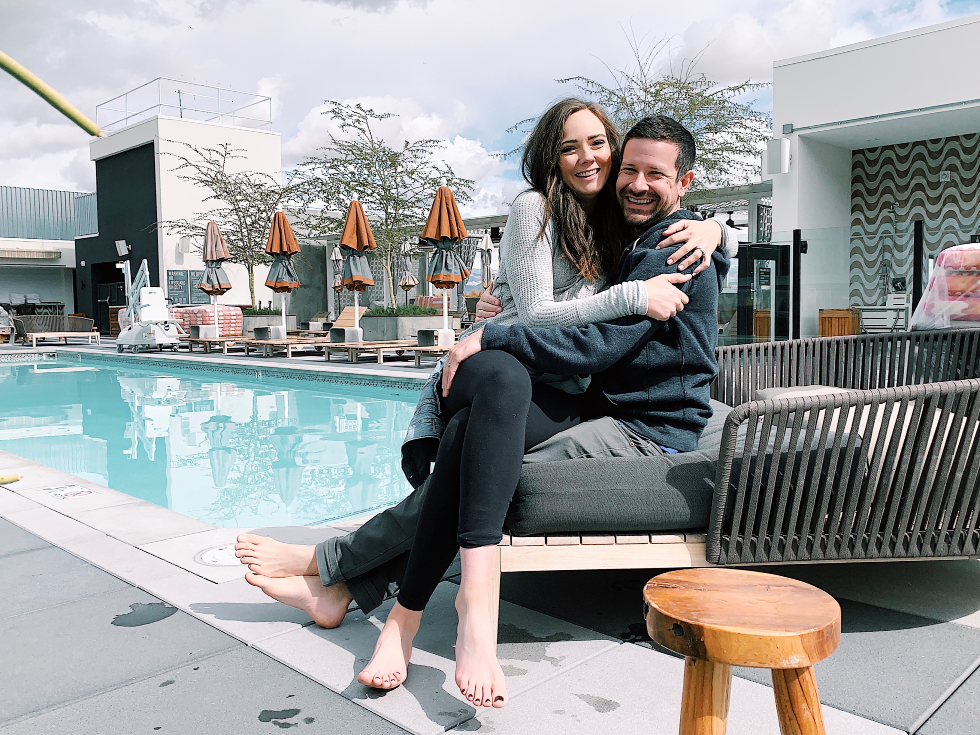 The trip back home was pretty eventful, with SNOW on the grapevine (that never happens!!) and lots of rain. It was kind of unbelievable the type of weather we drove through, considering it was Southern California and not somewhere where snow is typical. Thankfully, our GPS guided us in the safest route and we got home safe and sound! And of course we listened to lots of music and podcasts to get us through! I also made Zack listen to a podcast on The 5 Love Languages- a perk of being stuck in the car and not being able to say no. ;) We learned that my love language is Words of Affirmation and his is Quality Time. I LIVE for this type of stuff, so you can imagine how happy that made me. :) He obliged, which, I mean, God bless him.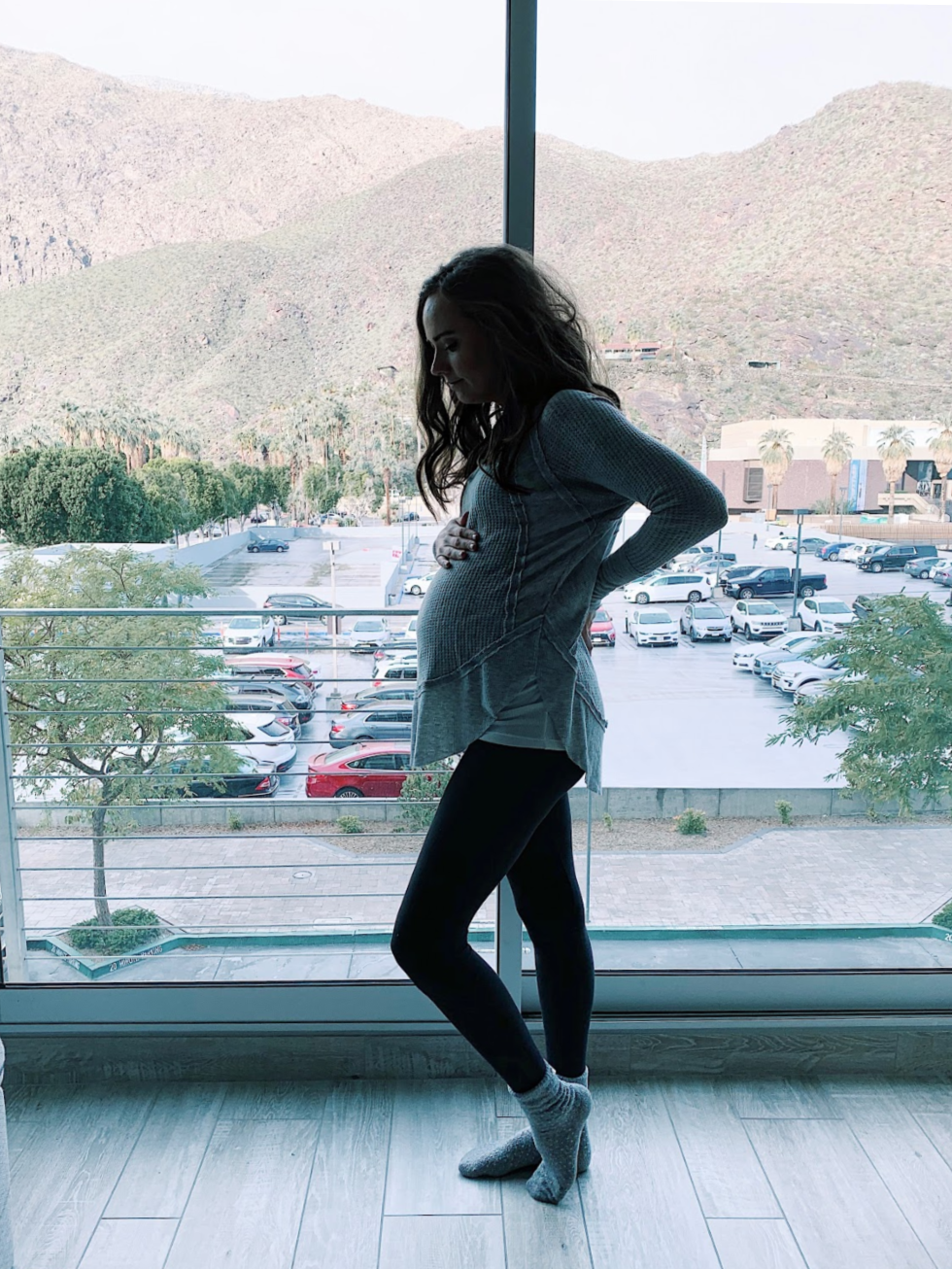 We got home at 9pm and it was kind of torture not being able to walk into Sam and Sophie's rooms and give them big kisses, but we didn't want to wake them up and get them all excited, so we had to wait until the morning to give them allllll of the squeezes.
It's wild, they drive you absolutely crazy constantly, and then when you get a break, you miss them like crazy. Parenting- what a trip!
And now we are home and refreshed and so so so excited for our family to grow to 5 in a few short months! Ahhhh!
xo