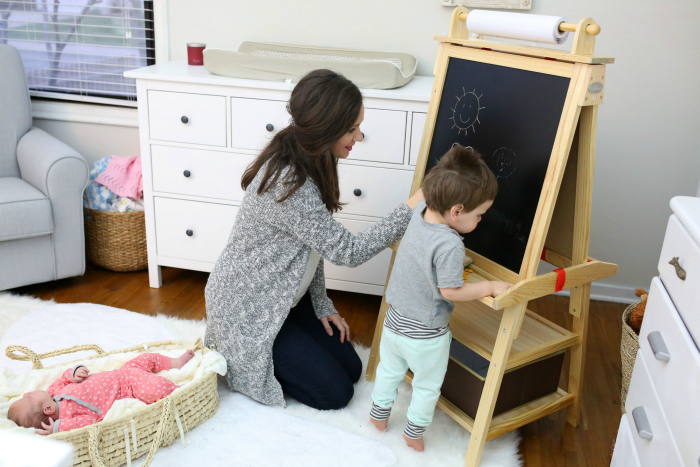 Just some photos from an afternoon in our home. It's been a real challenge, and also very important to me, to try to find balance between my time with my two babies. I know it's so important to spend one-on-one time with Sam now that Sophie is here, and of course it's harder to do so, too, since she's pretty much demanding me 24/7. Seriously, all she wants to do is eat some days (more days than not), it seems. So when I get a break from nursing her, I make sure to get down on the floor and play with Sam. He and I both thrive from it.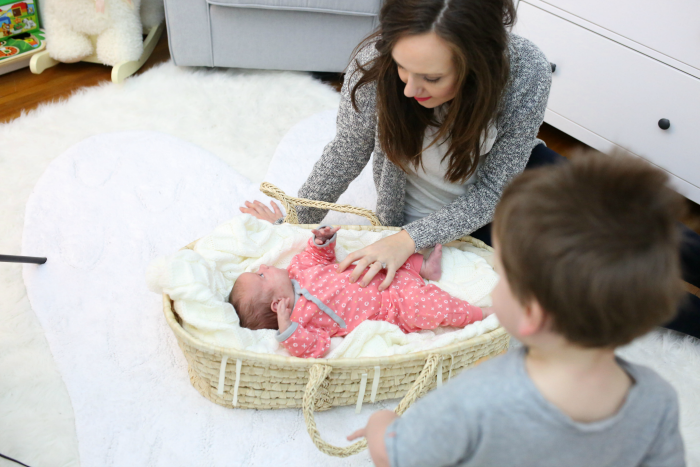 Sophie's bodysuit and pants c/o
Sam was recently sent this awesome easel from Little Partners ($20 off through 2/19!), and it is so great! You can tell the quality is top-notch, and it has both a chalk board and a dry erase board, as well as a paper roll to draw on! Such a fun art station for little ones! And, okay, yes, Zack and I have been having fun with it, too. We probably like it more than Sam right now, as his attention span is quite limited. ;) I love that it's A. brand new and thus exciting and keeps him occupied while my hands are busy with the baby, and B. it lets him be creative! Drawing and coloring are still things we're teaching him, and this is such a fun way to do so.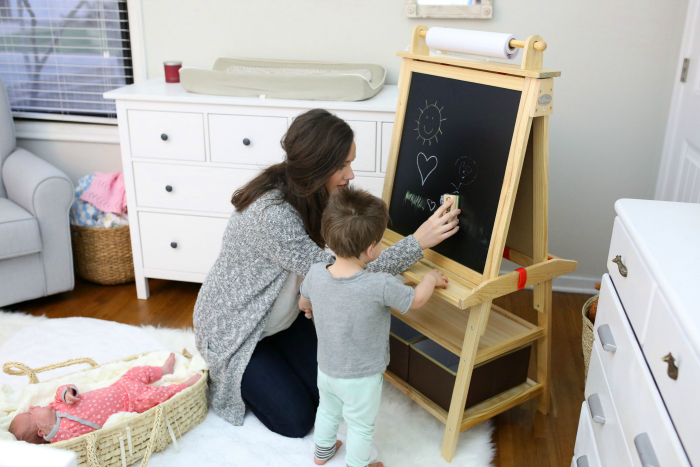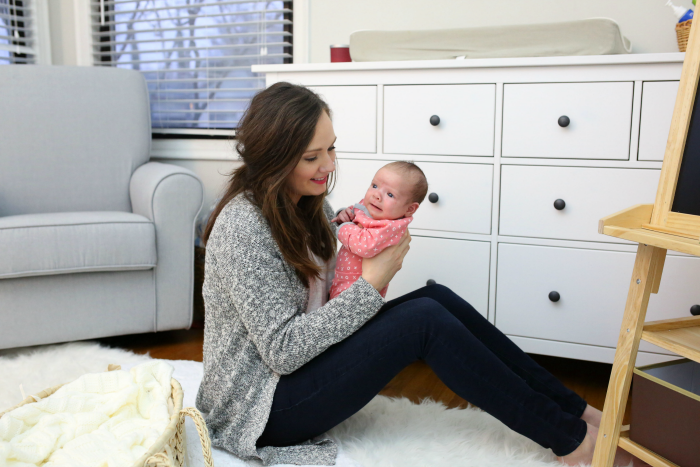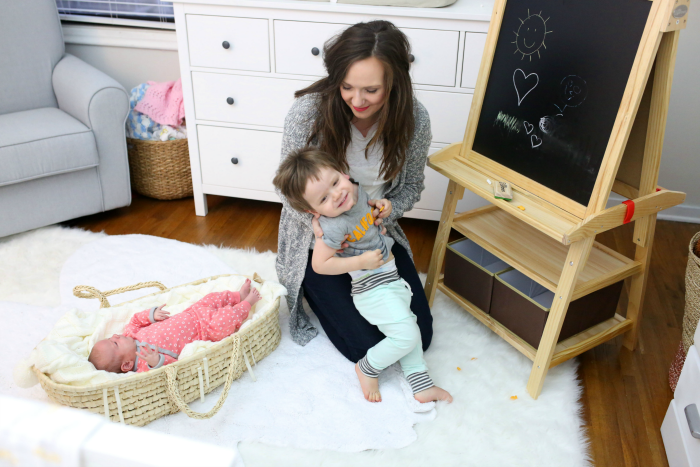 My little budding artist. Even if, right now, he mostly watches. ;)
xo