This post sponsored by Walmart. All opinions are 100% my own.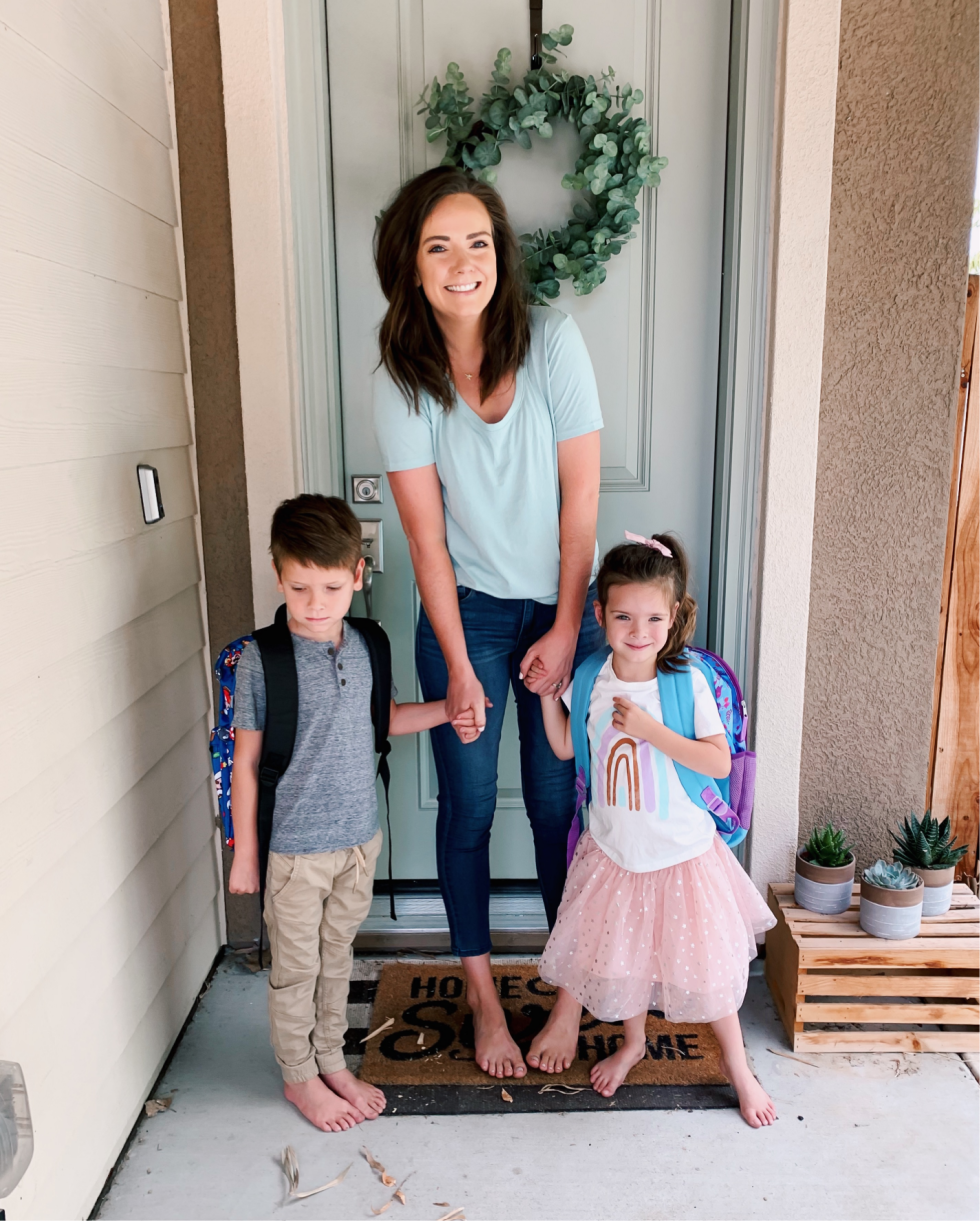 Well, our first week of homeschooling is officially done! This week has been about finding our rhythm and figuring out the best routine for our days. It's been slow and steady and a really nice fit for our family, already. I can tell this is something really good and right and I'm grateful we're able to do it!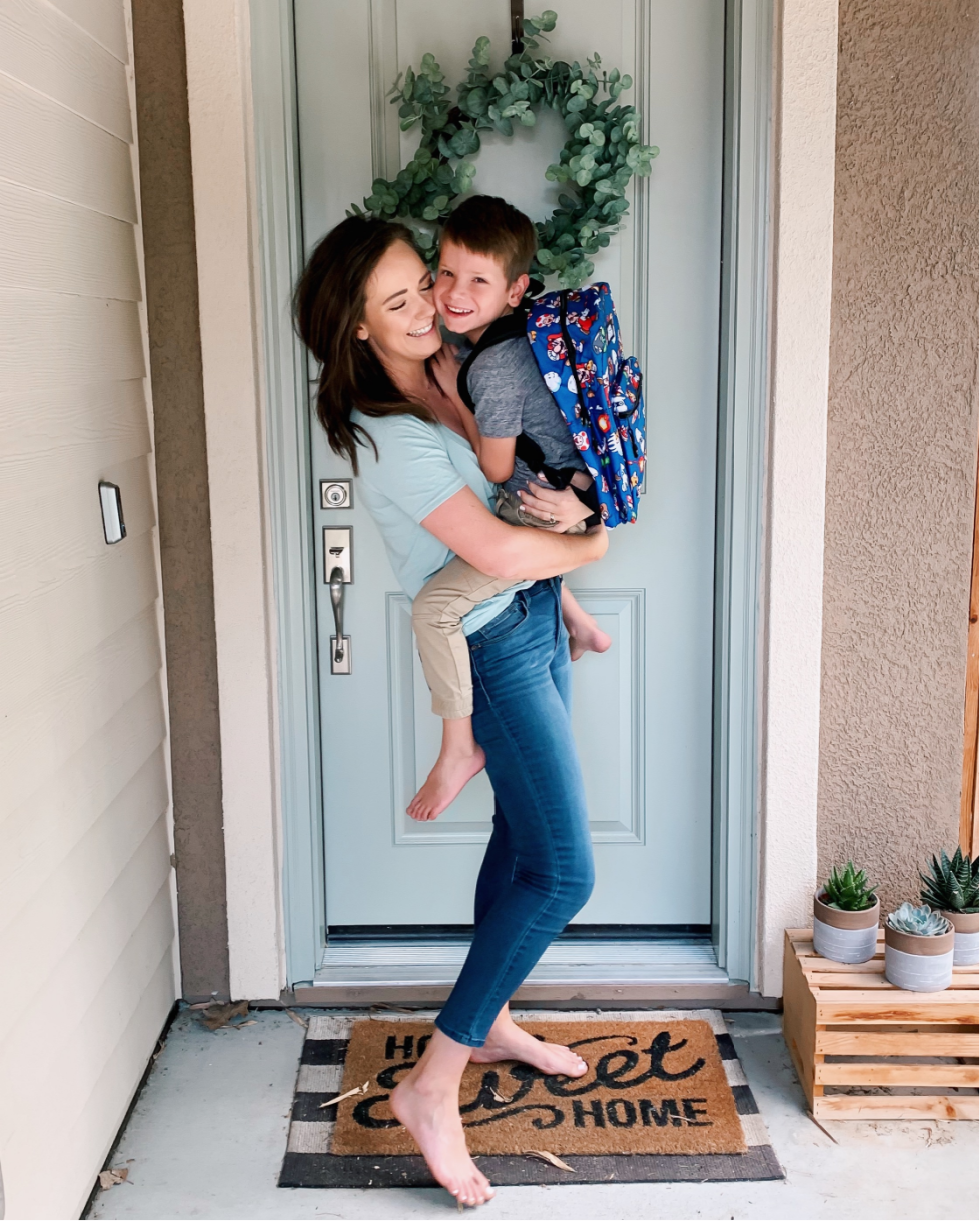 I just want to encourage other mamas, you don't need a fancy "school room" or a huge chalkboard and desks. You just need a space to gather, teach, learn and grow. This is our "school" spot in our house- smack dab in the middle of all of the action, in our open kitchen/dining area. Just a little kid's table and a cart with supplies and our backyard right out the door, which is where the bulk of our learning is happening, to be honest. :) And guys, it's beautiful and perfect, for US. Just do what works for you, try not to compare or think you need to set up this perfect "school house" or whatever. Be present, be together, and watch the magic happen.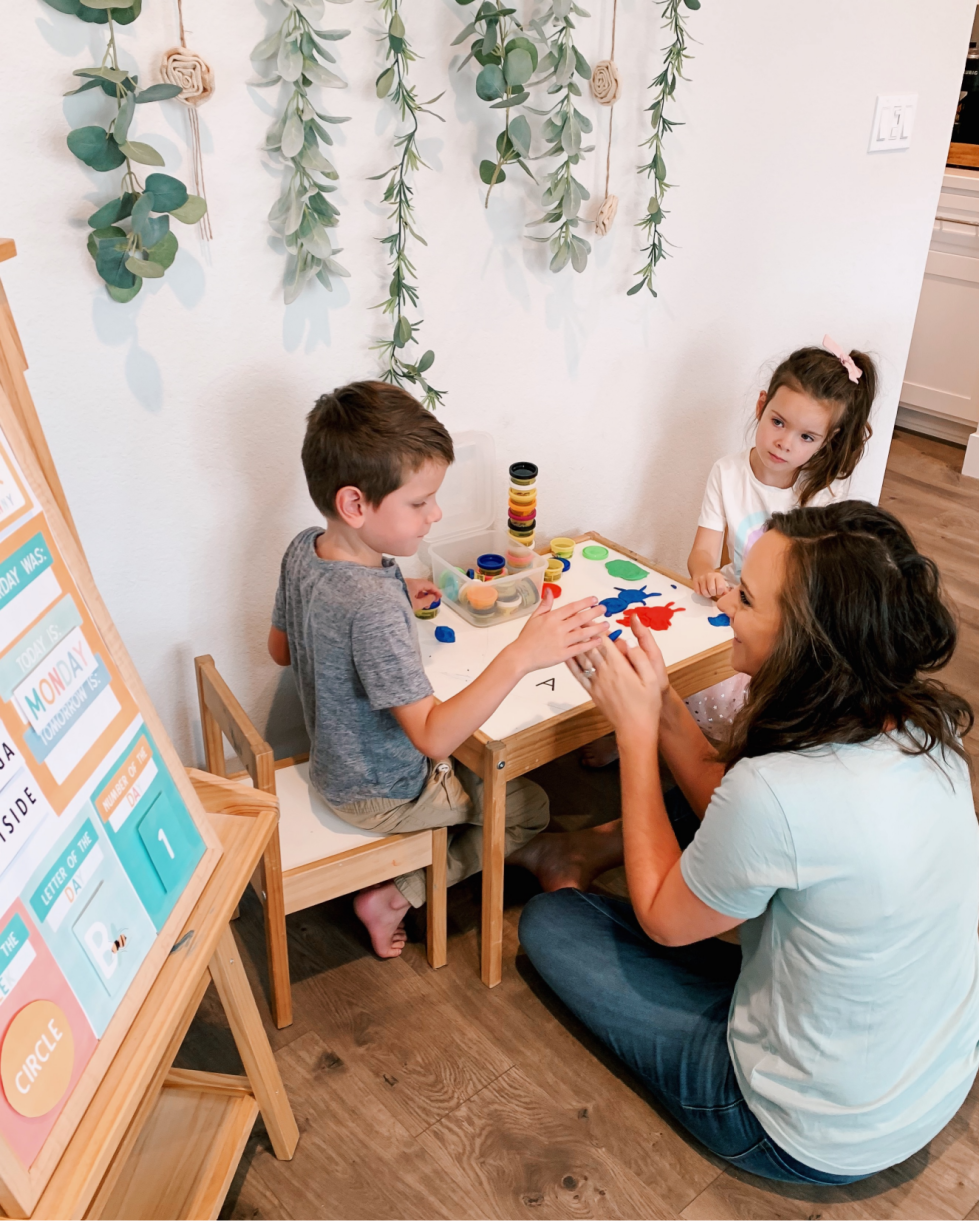 We got the kids some fun new backpacks and outfits from Walmart to make the new school year a bit more fun and like "normal" (although it's anything but!) and it's been fun to celebrate the newness! I've been loving the selection of kids styles at Walmart for back to school- they have everything you could need to get your kids excited and ready to start the school year, from clothing and accessories, to supplies and furniture! And it's super easy to shop online, with free express shipping, woo! Sophie loves twirling in her cute sparkle tutu and Sam's pants are the best fitting ones I've found! SO good. Perfect for tall, skinny boys!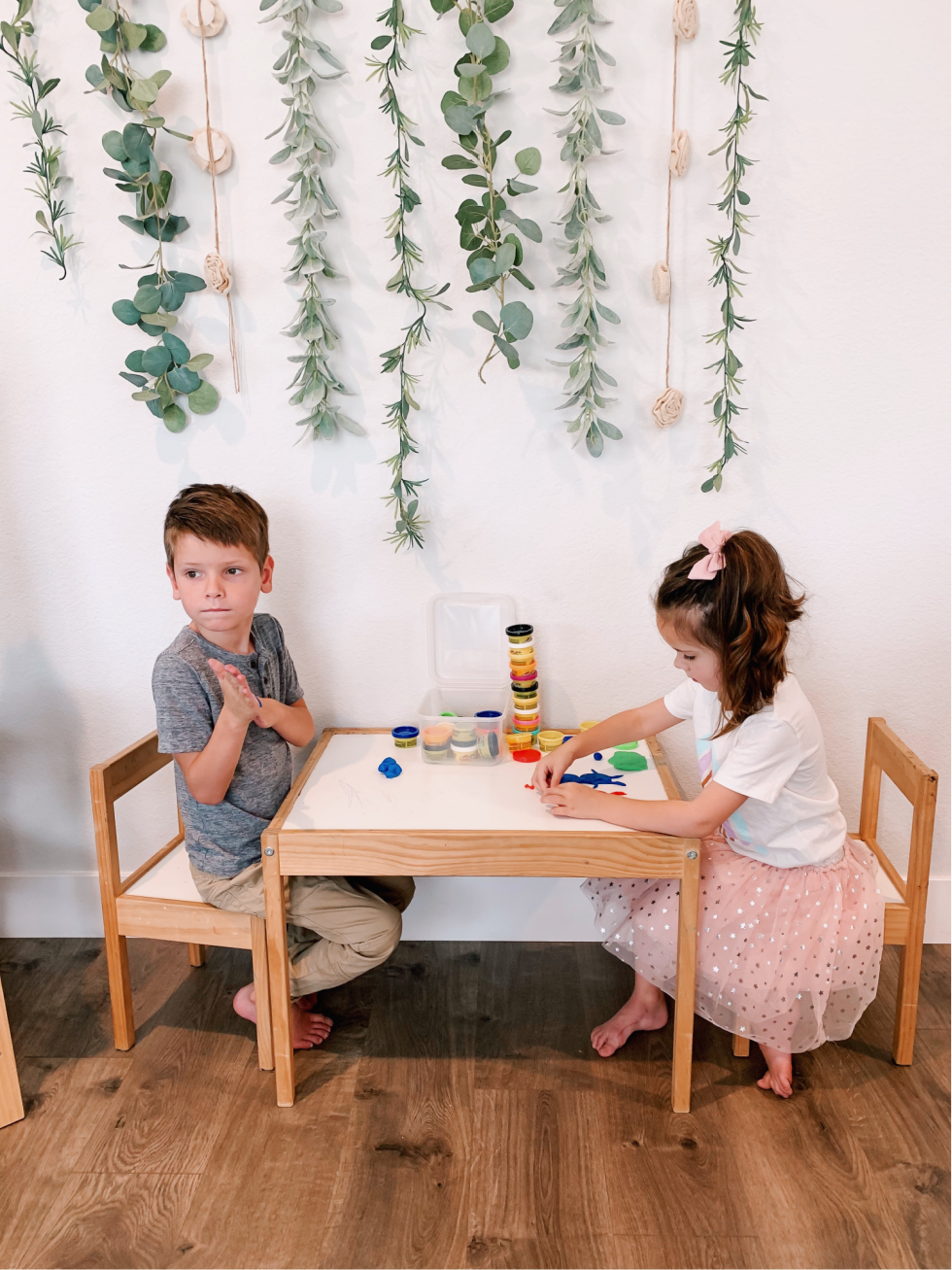 So no matter what this school year looks like for you, I hope that it's a good one and that you find the joy and the magic in the everyday! That is, after all, what life is all about, isn't it?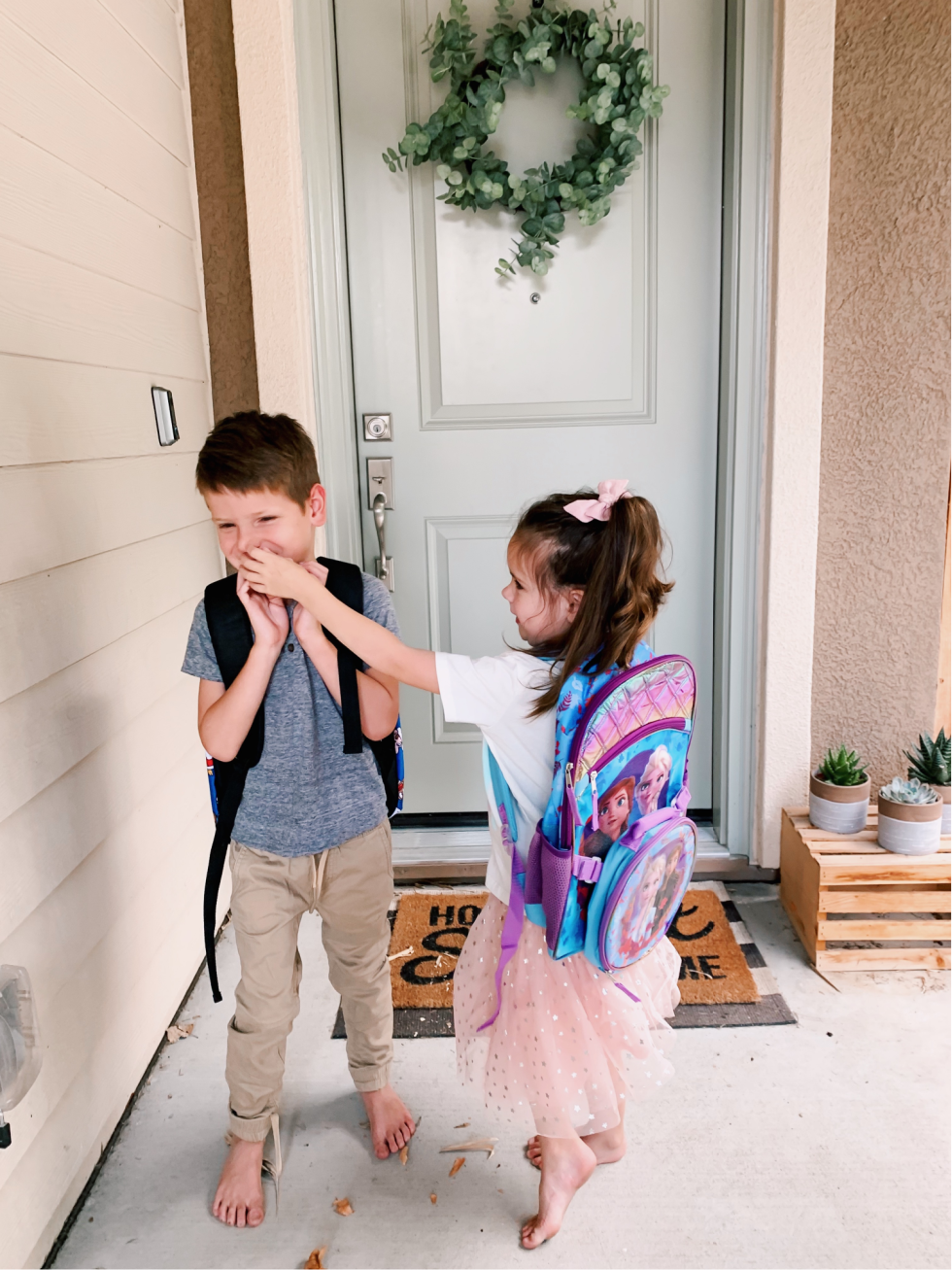 SHOP THIS POST:

xo