This post sponsored by FAGE. All opinions are my own.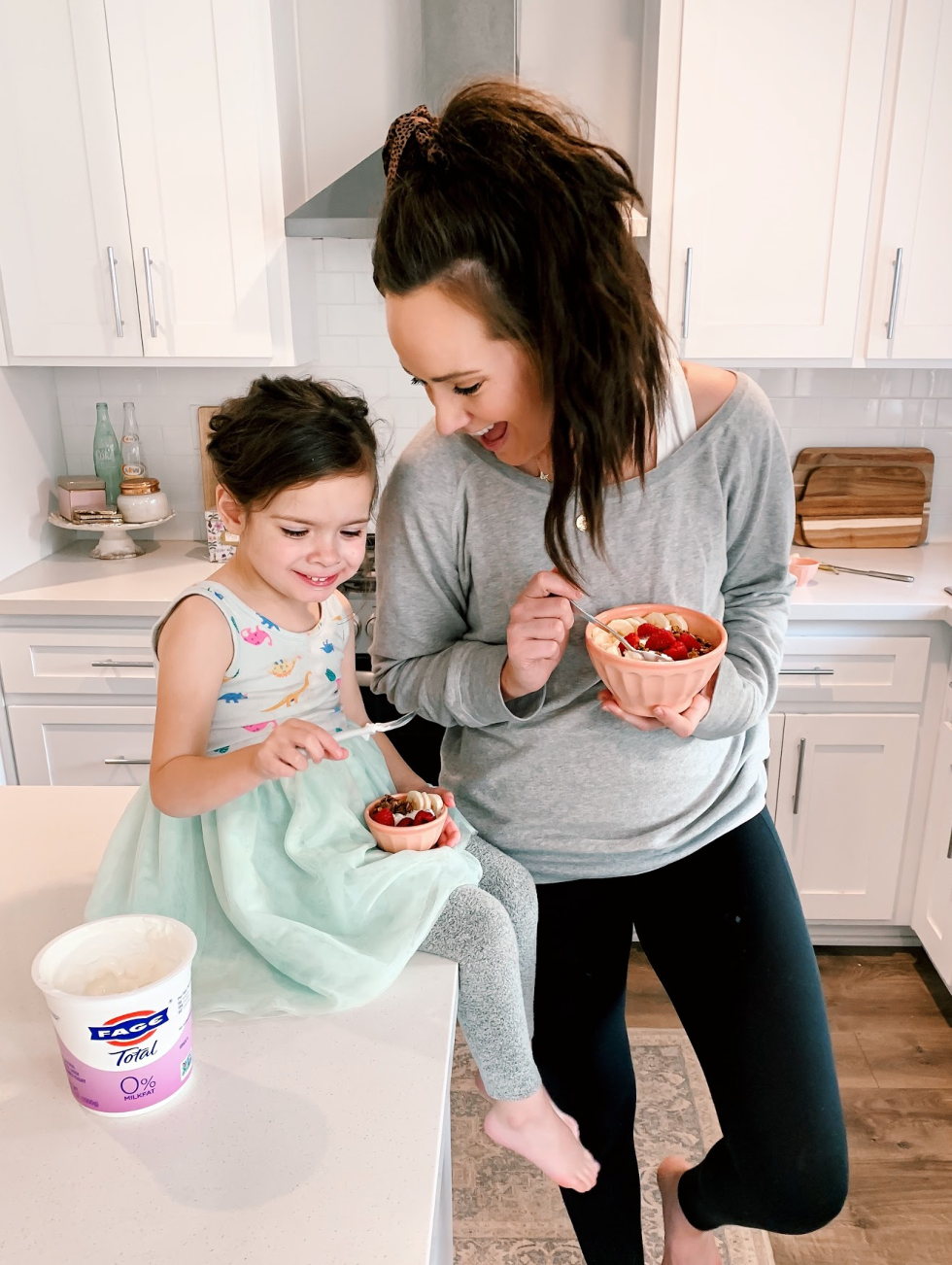 This summer, my focus has been to really be healthy- mind, body and soul. Living a healthy lifestyle is something I'm so passionate about- not only for myself, but to be a good role model for my kids, too. Being active, working out consistently, eating well-balanced meals throughout the day (but also not being afraid to treat myself, because what is life without dessert, amiright?!) is something that is SO important to me! After having Ollie, I was very kind and lax with myself- now that he's over a year old, I've slowly been shifting back into being more consistent with my food and exercise choices. And that's exactly the key: consistency. Because of this, healthy snack and food options that are readily available is SO important, which is why FAGE Total 0% Plain Greek yogurt is literally always in our fridge. It's a quick, easy and healthy option for snacks or a light meal.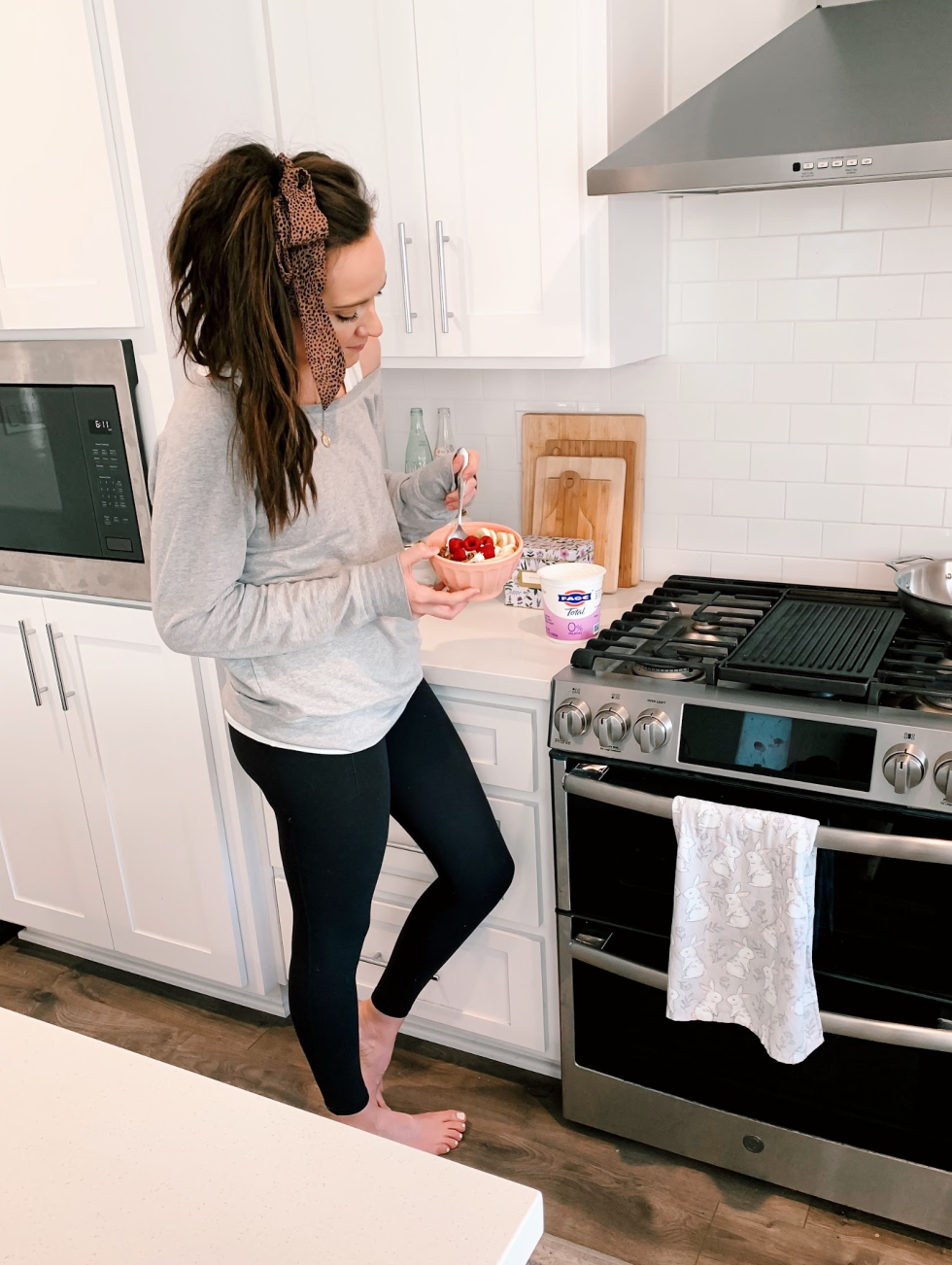 I know when I'm in a routine of eating right and exercising, I feel my best. And with 3 kids (what?!) and a job and everything in between, this is key for me staying on top of everything and being confident and happy! I've been consistently working out, making sure I do SOMETHING to move my body every single day, and rounding it all out with eating well. Because fueling from the inside out is also important. It all works together, and I'm just happy I've found things that work for me! That's the key: find what works for you! What do you love? Find something to make working out FUN! When my kids are running around in the backyard, I love to just JOIN them! They love it, I love it, it lifts everyone's moods! Try it, I promise you won't regret it. ;)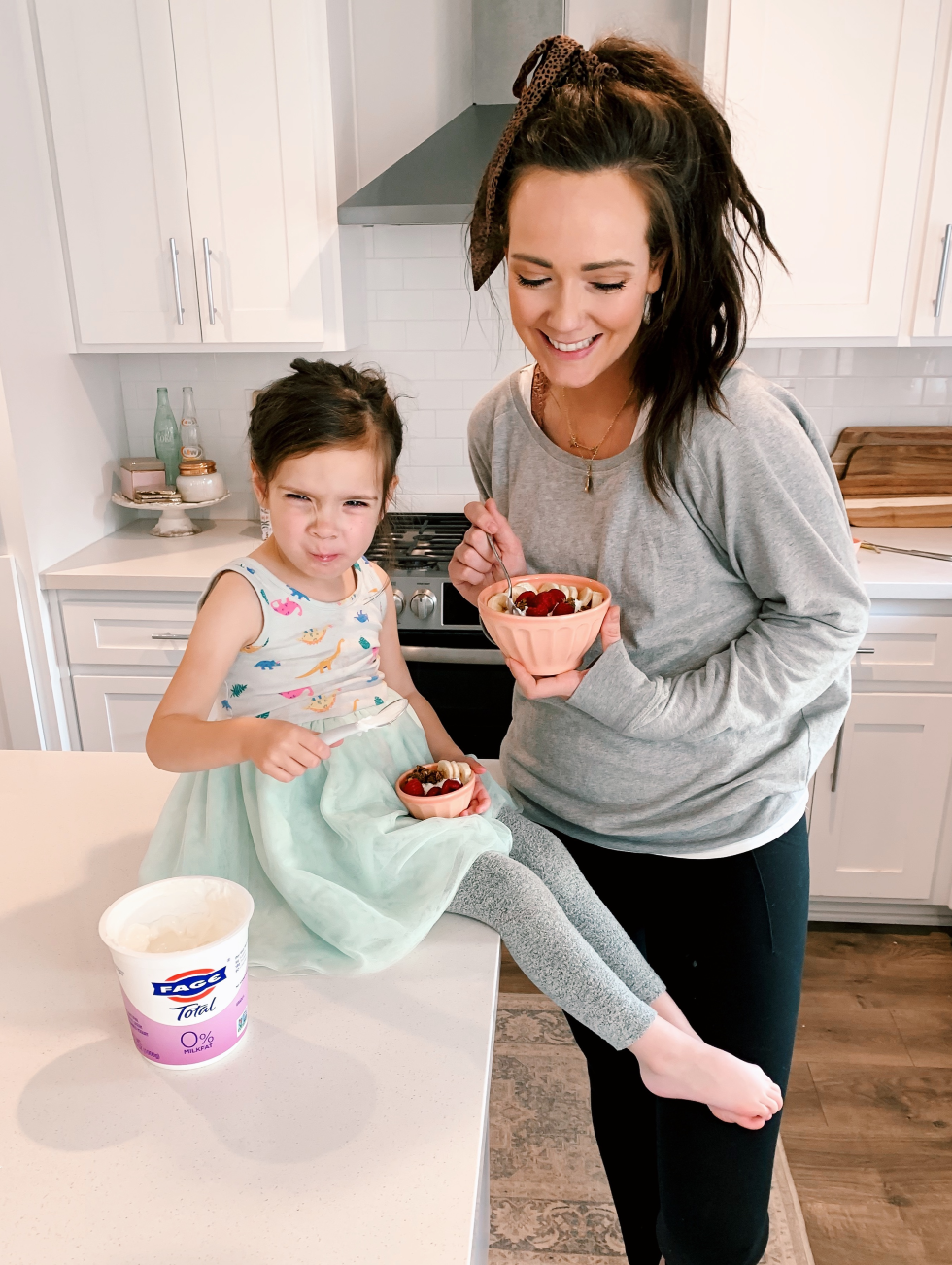 A huge part of any healthy lifestyle is of course nutrition. I"m so honored to be a FAGE ambassador this year and share one of my favorite healthy snacks with you guys! FAGE Total 0% Plain is one of my GO-TO's! I love making a quick yogurt bowl topped with fresh fruit and granola for breakfast- our mornings are always hectic, so a quick breakfast that will fill me up is a must! I'll also make a post-workout smoothie, and add in a cup of FAGE Total Plain Greek yogurt. It makes it creamy and delicious, and also adds in protein, while keeping it low fat!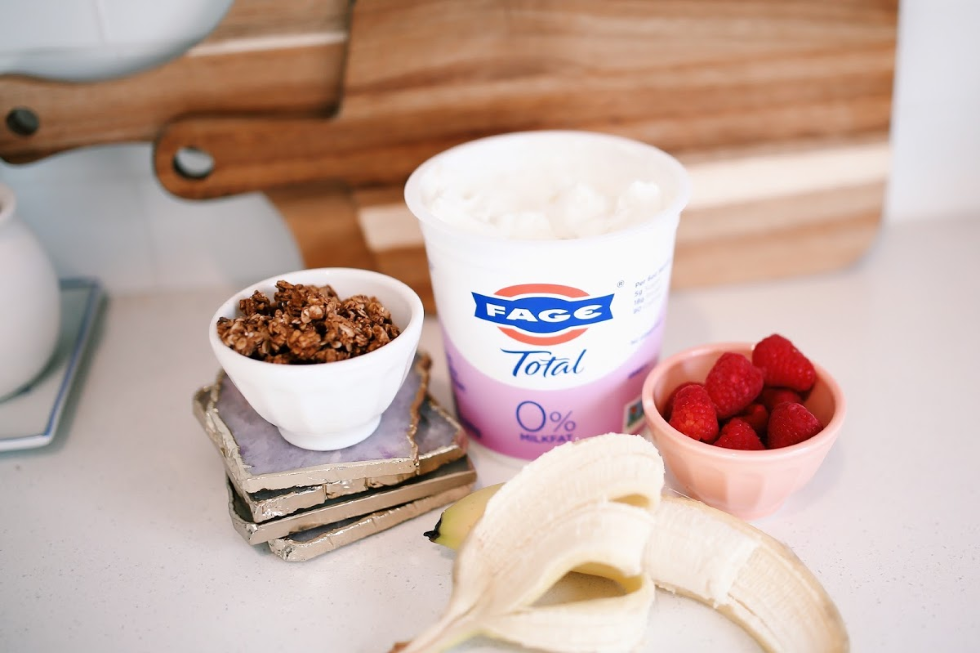 This is one of my favorite yogurt bowls to make- I always add in fresh fruit and love it with some granola, too! So easy, and literally the whole family loves it! Even the baby. :)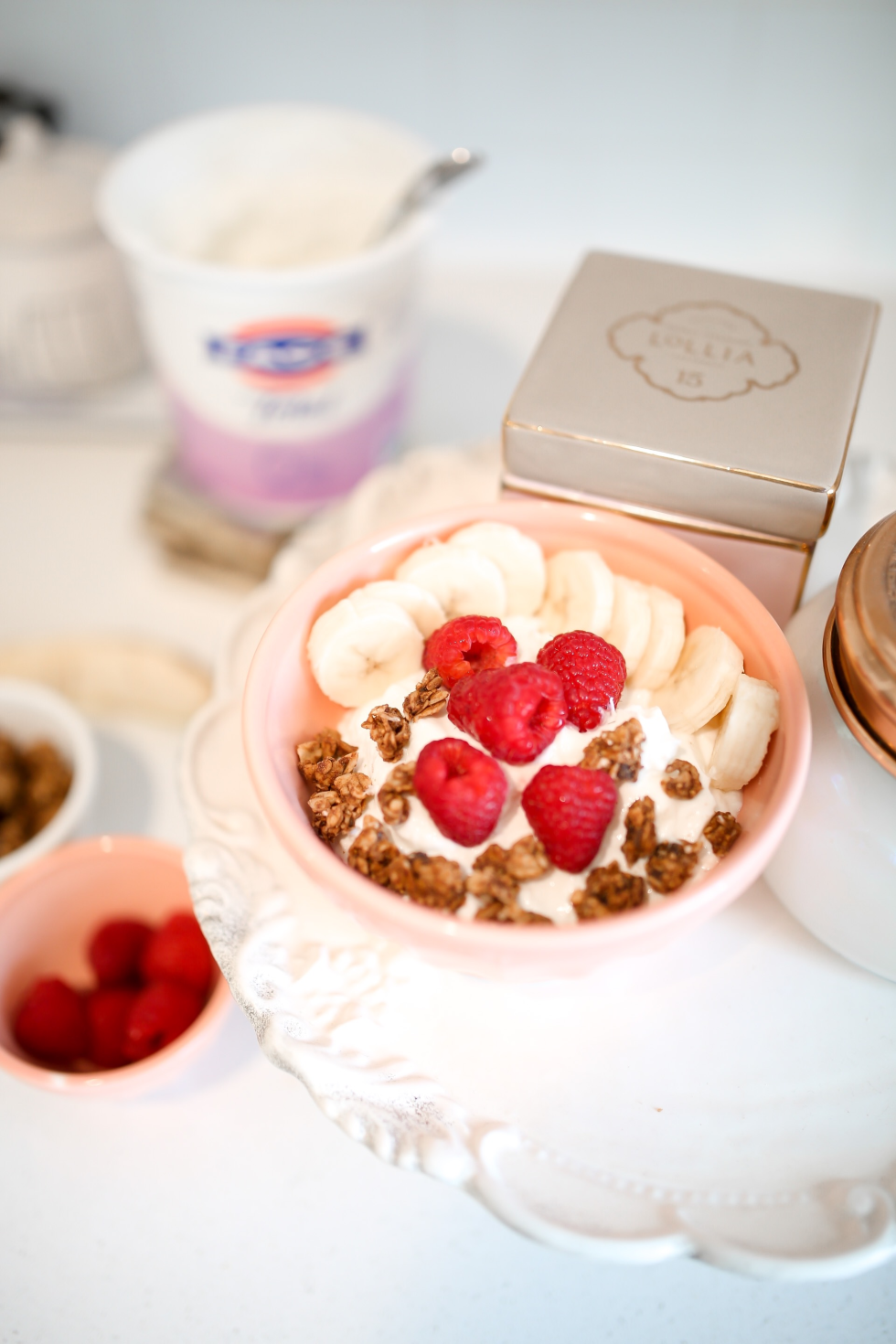 Try out FAGE for yourself here! And in the comments, I want to know your go-to favorite snacks, or your favorite workout!
xo