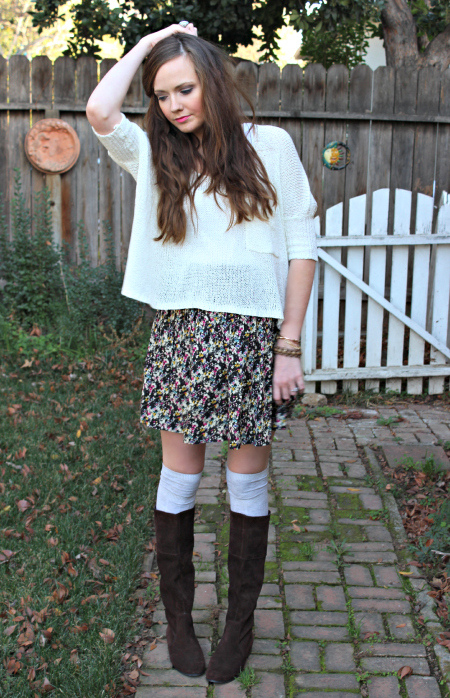 sweater: c/o oasap (here)
skirt: h&m (old)
knee high socks: forever 21
boots: urban outfitters (old, similar here)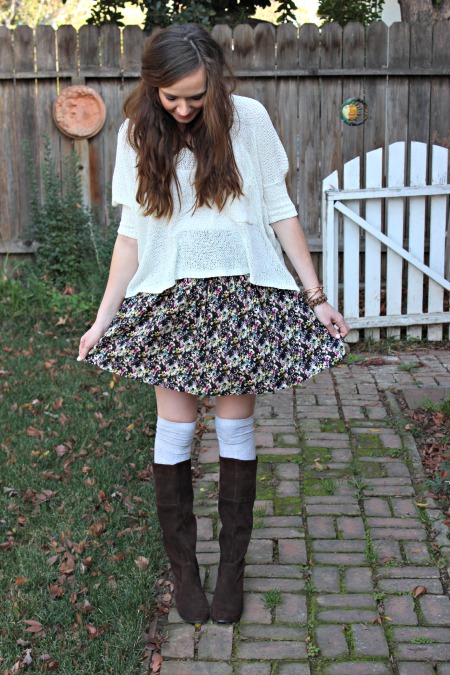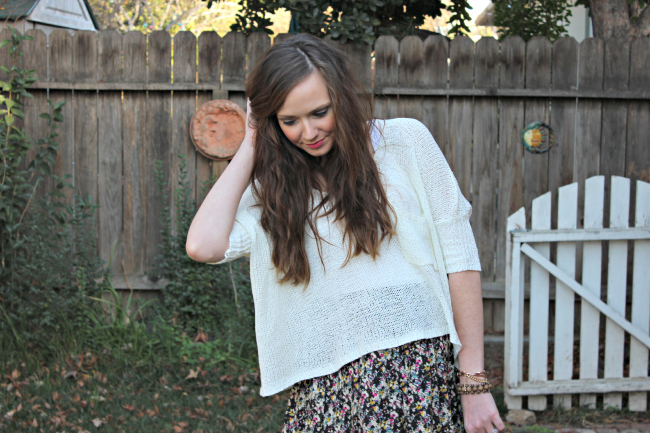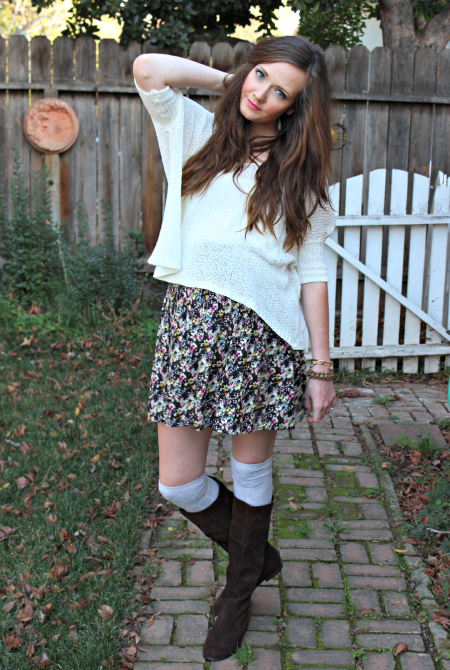 Ahhh this outfit is such a breath of fresh air to me. It signifies how our weather has been lately. Absolutely heavenly- sunny and warm and lovely, if you must know. And I apologize to all of you suffering from that polar vortex nonsense, or whatever. It sounds awful, it really does. Come fly to California and we can all prance around with our bare skin being kissed by the sun, yes? It's good for the soul.
And now, so as to not make an entire post just writing about weather (you know what they say about talking about the weather- I don't agree with "them" but you know), I'm reading "Gone Girl" right now. Borrowed on my ipad from the library (best feature everrrrr), and it is good. I'm waiting for the crazy twists though, that I've heard so much about. So far it's just got me wrapped up in it, so I can only imagine when it gets really good. My afternoons have been spent lying in the backyard, tanning the bump, drinking copious amounts of water (as one does) and reading my book. I could get used to this.
What's the weather like where you are?
Read any good books lately?
Anyone else read Gone Girl?
xo
p.s. My husband started this awesome feature on his blog where he interviews a new blogger every week and picks their brain on all things blogging! :) This week is one of my faves, miss Shanna from Because Shanna Said So!