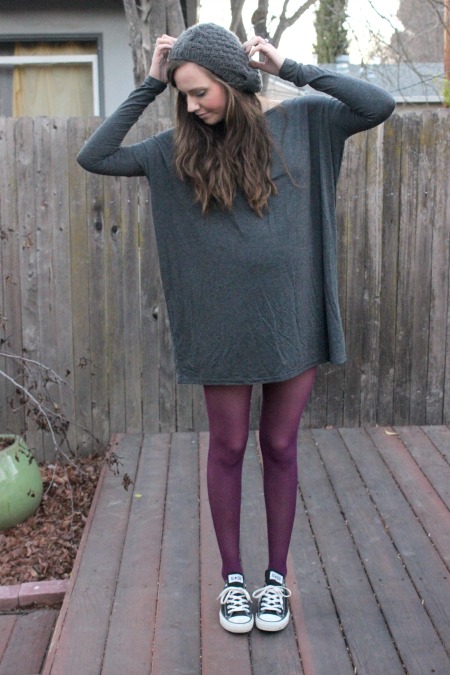 tunic: c/o riffraff (here)
tights: anthropologie
beanie: urban outfitters
shoes: converse (here)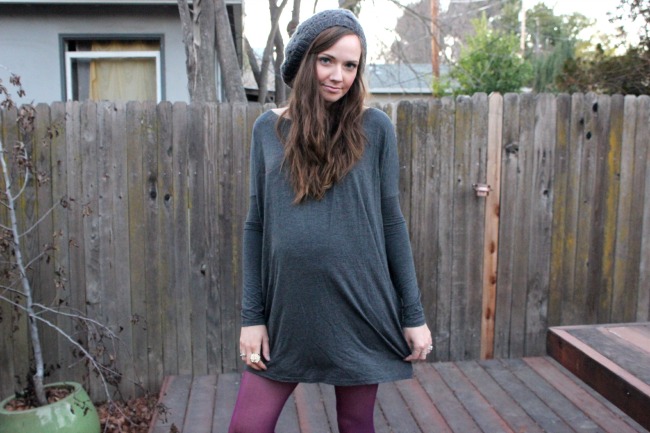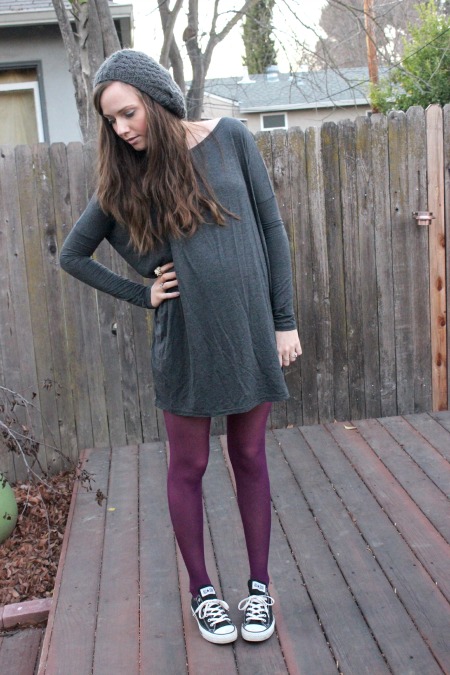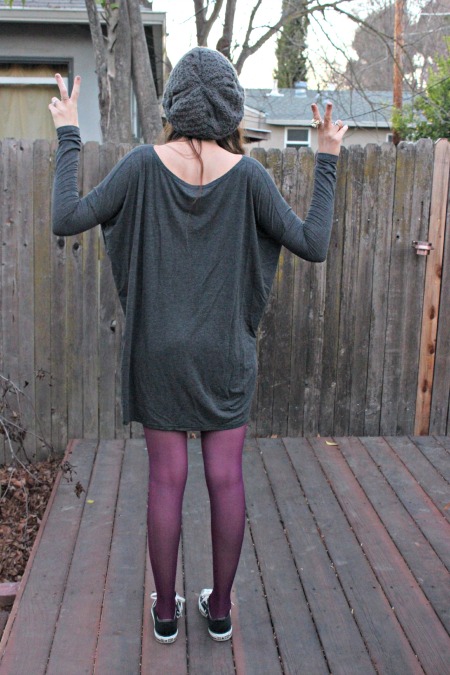 Yesterday. Yesterday was: Waking up to little kicks. A delicious lunch with Daddio. A chocolate dipped cone for dessert. And rain! Finally rain! We have been desperate for rain around these parts. Then a long nap on the couch. A lot of reading and lots more of "feeling pregnant" if you know what I mean. More little kicks. A lot more kicks, actually. Baby boy wants us to know his presence already. Oh, we know, little one, and we love it so. A lazy dinner of leftovers from lunch, and a long hot shower, and clean wet hair. A slathering of coconut oil. Ending the night on the couch next to my love was the end to a pretty darn good day, if you ask me.
In fashion-related news, after hearing that the Pantone color of the year is radiant orchid, I was like, oh yes. I got this in the bag. How fun are these purple… I'm sorry… "radiant orchid" tights?! Of course I had to pair them with my favorite color ever: grey. Grey everything. I love it. It's definitely the color I gravitate toward, always. This tunic from Riffraff is super comfy, too. Which is basically my number one priority these days. It must be a.) cute and b.) comfortable. If it's not both of those things, I ain't wearing it. And that's that.
How was your yesterday?
Would you rock purple tights?
What's your favorite color to wear?
xo