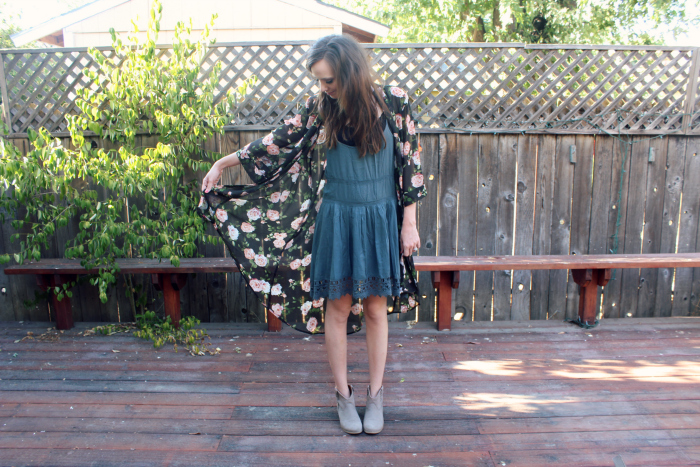 kimono and bralette: forever 21 (similar here, here and here)
dress: nordstrom
boots: target (similar here)
rings: c/o windsor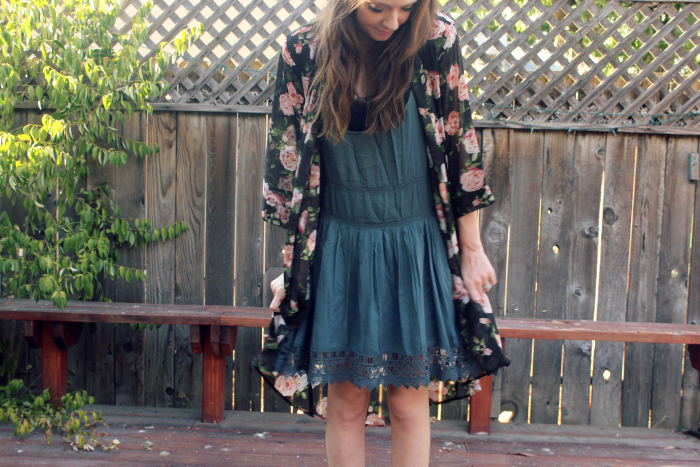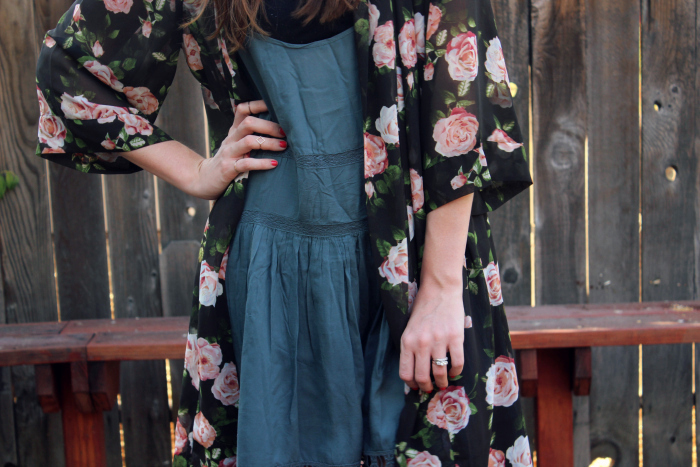 I am living in ankle boots lately, it's true. They just go so well with, um, everything. This is what I wore to a party I attended while in San Jose this past weekend. I ended up wearing Sam during the whole thing, so the front of my dress was covered, thus the outfit pics in my backyard and not actually at the event. You know how it goes. ;) I loved how free flowing this outfit was and how cool it made me, because it was a HOT day and the event was outside (of course). Even with my little personal heater strapped to me, I still felt breezy, which is always a plus.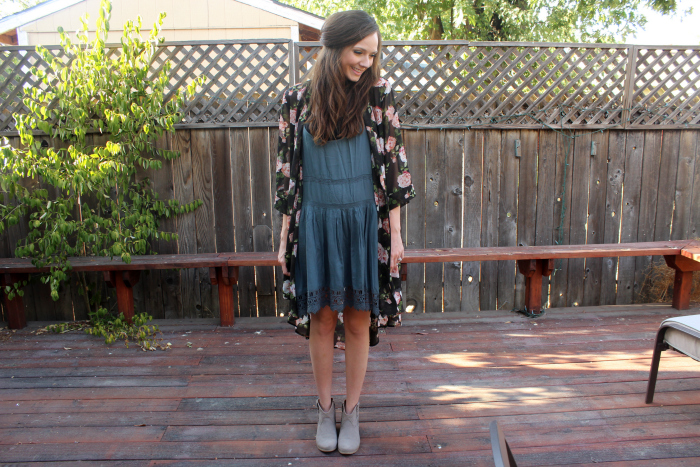 I picked up this dress during the anniversary sale, and no, it was not on sale. Don't think about that too much, it really makes no sense, I'm well aware. At least it was cheap(ish)? Yeah. I'll stick with that.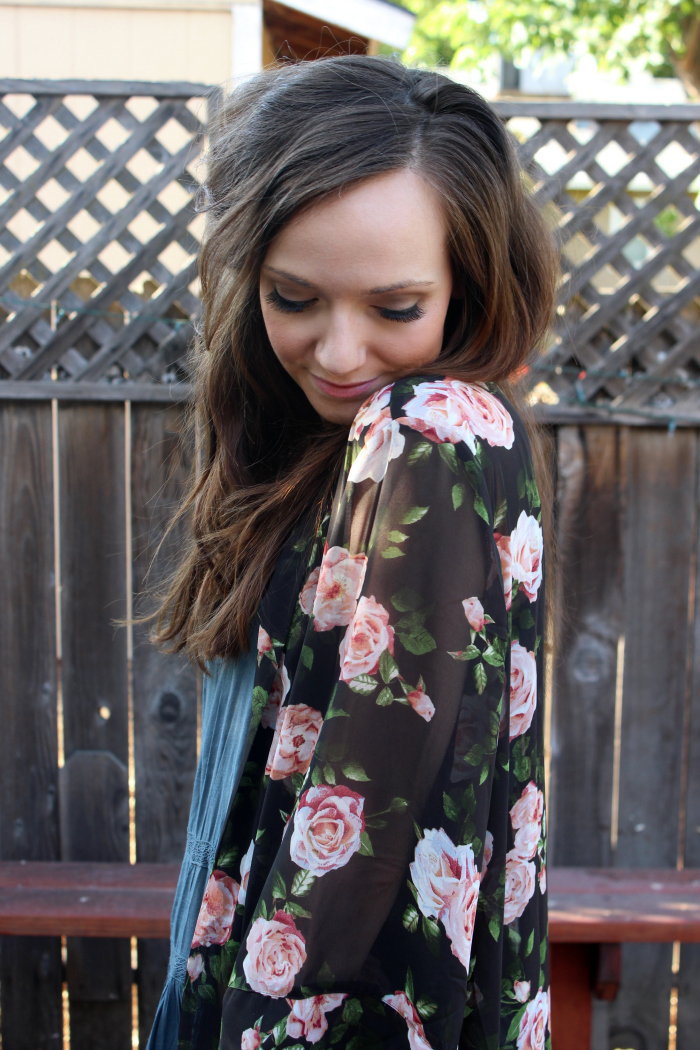 Come back tomorrow to link up your Healthy Habits post! I'll be talking all about staying healthy while traveling, and giving away a box of Larabars- some of my all-time faves!
xo