tank top: splendid via thredup (first time sign ups get free $10!)
vest: sears (similar here)
shorts: h&m (similar here)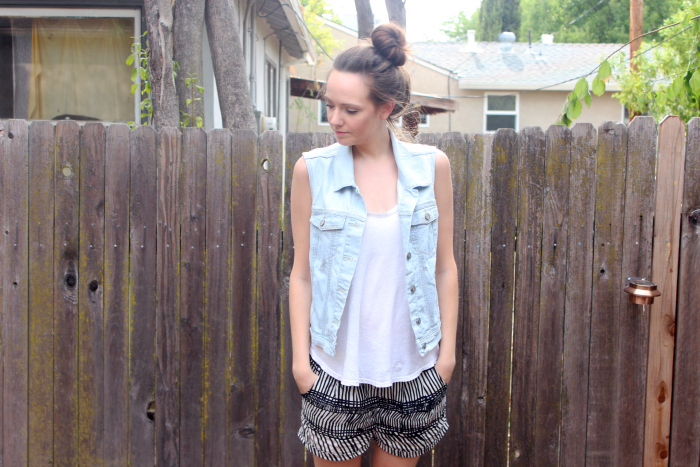 I've been feeling a bit "meh" lately. And I think that's okay every now and again, right? Don't get me wrong, I'm beyond happy with my little Samuel, and my sweet husband, and all of that is fantastic, but I've found my mind wandering more often than I'd like when I'm trapped in the silence of a moment. And I've found myself being haunted by events in my past that I wish I could escape from. But I can't. There's no escaping them. But then I saw this quote on Pinterest (of course) that just spoke right to me.
The past is a place of reference, not a place of residence.
And it completely snapped me out of my funk. And I've decided to live with more purpose. I'm starting a new daily routine that focuses on making sure not only my baby and husband are happy, but that I'm happy too. And there isn't anything selfish or unimportant about that. To make others happy I need to make sure that I myself am happy. And so I'm going to do what I need to make it so.
And just for kicks: the last time I wore this vest. Oh, how times change. ;)
Have you ever felt yourself in a bit of a rut? What did you do to fix it?
xo