In Tuesday's post, I shared that I was in a bit of a rut, and wasn't setting aside enough time for me. So today for my Healthy Habits post I want to share a glimpse into my new daily "me" routine that I've begun. It's only been a few days that I've been following this religiously, but it has really already refreshed me and made such a difference in my daily outlook on life. :) So yay for that. Maybe you've been in a rut yourself lately, and these tips will help you!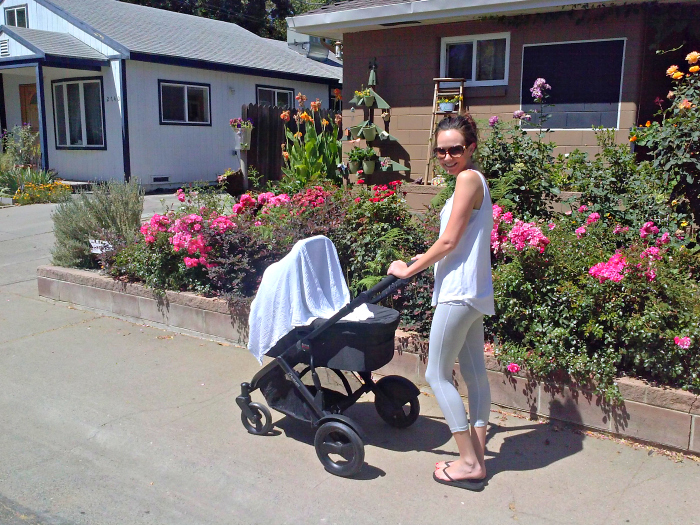 Morning workout.
Right when I get up, around 7:30 because that is when Sam gets up, I change him, feed him, make myself an iced coffee, stay up with him for about an hour until his first nap, and then it's my morning "me" time. I immediately hop on the bike for at least half an hour for my "bootycall." Sometimes we'll also go on a family morning walk, after he's woken up from his nap, which I love too. Getting in some sort of cardio in the morning is so important and I have noticed makes such a huge difference in how the rest of my day goes. Starting the day off right and making sure I get some exercise in makes me happier and more energized. Plus, it gets the metabolism going, too. Win win!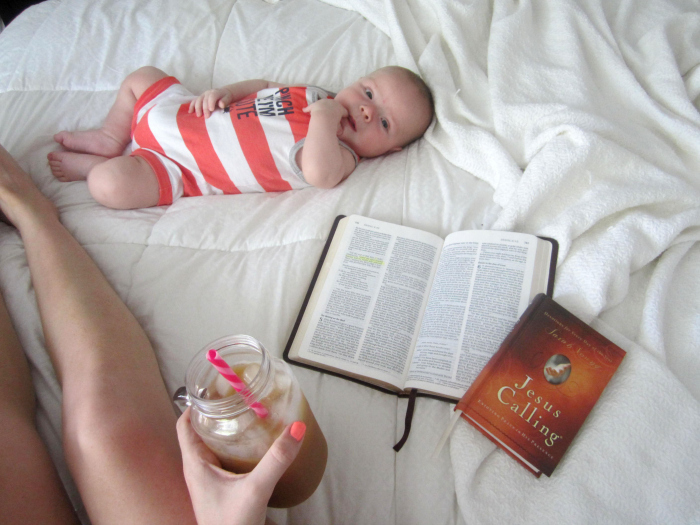 Daily prayer/devotional/bible time.
This is something that has always been so important to me, but has fallen by the wayside in the past few months, with the craziness of newborn life. I'm being more deliberate in my every day and making sure that I make time for God, because He is always there! And how cool is that, right? I hate to say it, but I have definitely been neglecting God lately, which I know is a huge part of this rut I've been in. So I'm making sure to set aside some quiet time each day to spend studying the word and just really focusing on my relationship with God and prayer and meditation. This time is so important for me and centers me. It makes me a better wife, mother, sister, daughter and friend. Plus, I notice I'm generally a happier person when I do this. :)
Treat the weekend as a weekend.
Don't work constantly throughout it. Set aside time to just spend doing something fun, as a family. No social media. No internet. No distractions.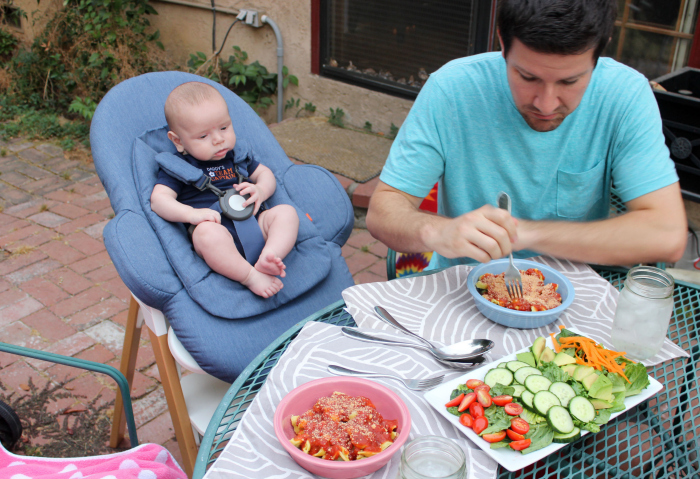 Eat dinner together each night.
Put away all electronics and focus on each other. Talking and laughing around the dinner table over delicious food not only connects families, but also makes sure you don't over-eat, because you are actually focusing on what you are consuming instead of mindlessly inserting food to mouth. Although, I have to admit, sometimes we'll eat while watching Jeopardy. Because, well. Because we love Jeopardy! ;)
So there you go. A few of my favorite healthy habits that I'm incorporating into daily life. Living with more purpose is my ultimate goal, and with these daily routines, I'm well on my way, I can feel it!
What are some of your daily rituals that make you a better person? Share in the comments below! We can all learn from each other!
xo

Read More on Katie Did What