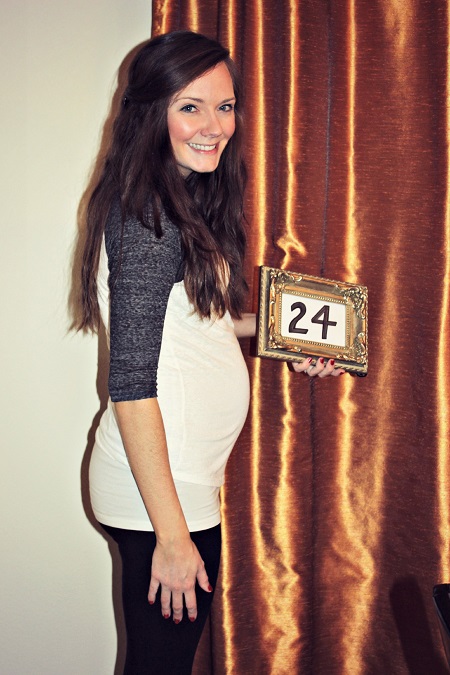 Baby boy has been a moving fool lately! Before, he was just active in the morning and then at night when I got into bed. This past week it has been much more constant than that, and this weekend I was feeling kicks the whole day, on and off! I love when he reminds us of his presence in there. :) Christmas morning he was the most active. I think that means he really likes Christmas- smart baby. I could literally lie there and watch/feel him kick for hours. Way better than any other form of entertainment out there, if you ask me.
The belly button is slowly continuing to make it's migration towards an "outie." So, there's that.
There is no sucking in this belly any more. It is out and it is there to stay. There's no denying there is most certainly a baby in there! ;)
I've made a point to be as active as I can this week, and it's felt great! We had a family tennis outing on Christmas Eve day which was so much fun and really brought my "tennis itch" back. Zack and I will be playing regularly, and I plan on going pro. ;) We've also been going on lots of walks and I've been doing my little toning exercises each day. It can be so easy to lie on the couch and complain about feeling "fat" but really, just getting up and moving is such an easy fix and instantly turns that attitude around! Plus, my body is doing a pretty awesome thing right now. As crazy as it is to think about, it's also really amazing. Go, body, go! Make that baby!
xo
Read More on Katie Did What