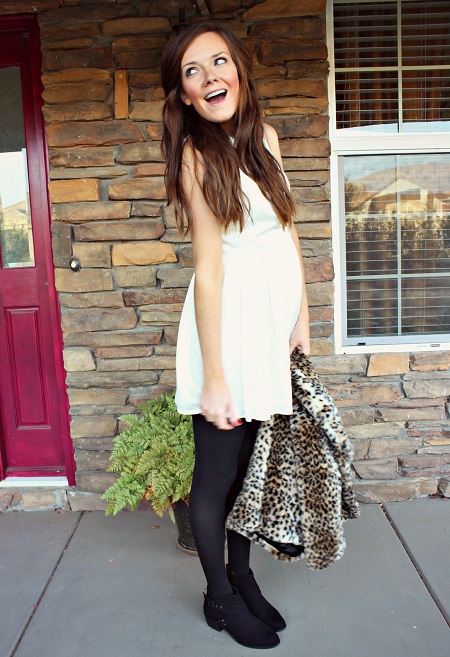 Ahh, New Year's Eve. The perfect excuse to get all dressed up and party with the ones you love most. What's more fun than wearing all of the sparkles you can get your hands on and toasting to new beginnings?! This year more than ever for me, NYE is truly exciting and holds every promise in the world, just as it is supposed to. I hope you find the excitement in this holiday and what it means, too. And I've got a few outfit ideas to get you in the spirit. I'm sharing my three favorite dress looks for New Year's Eve, for the girly girl in all of us. Plus, at the end there are a few links you'll want to click to check out a more "edgy" look and some other options I've come up with! Seriously, they are endless.
WHITE AND WILD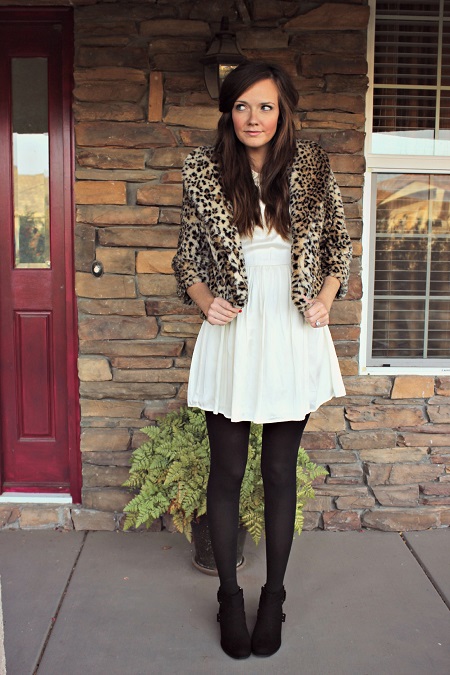 Pair your favorite little white dress with some black tights and a cute pair of black booties. Throw on some leopard faux fur on top and you're ready for a wild night out! Or a tame night in. You know, it's whatever.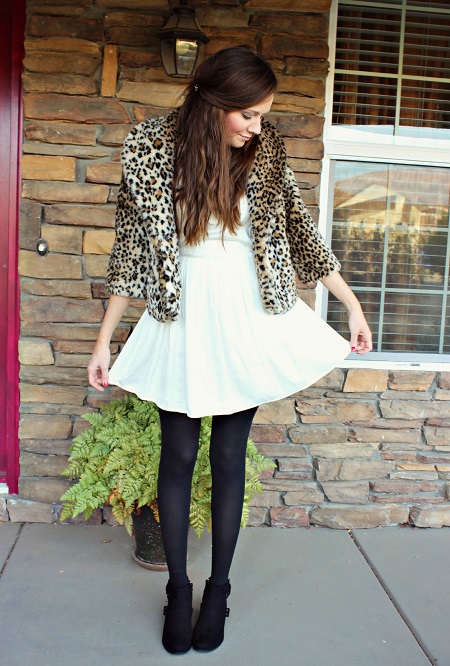 dress and coat: forever 21 (old)
booties: asos (here)
SEQUINS SEQUINS SEQUINS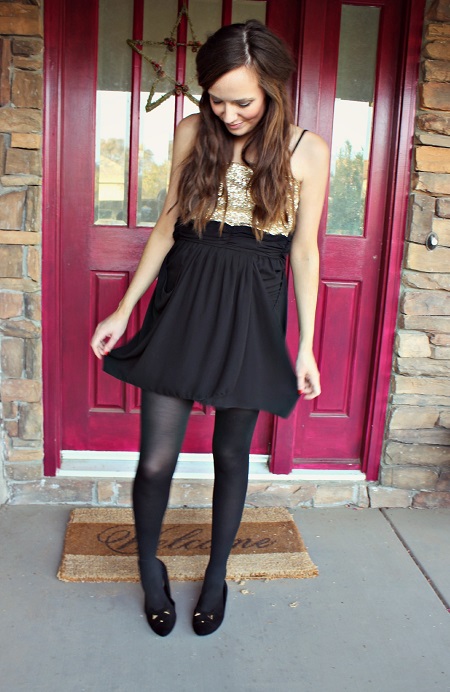 I mean, what says "New Year's Eve" more than sequins everywhere, amiright?! If you're not feeling an entire dress full of them, why not try a bit more of a subtle(ish) approach, like this sequin-topped dress. It adds just the right amount of sparkle to show that you mean business.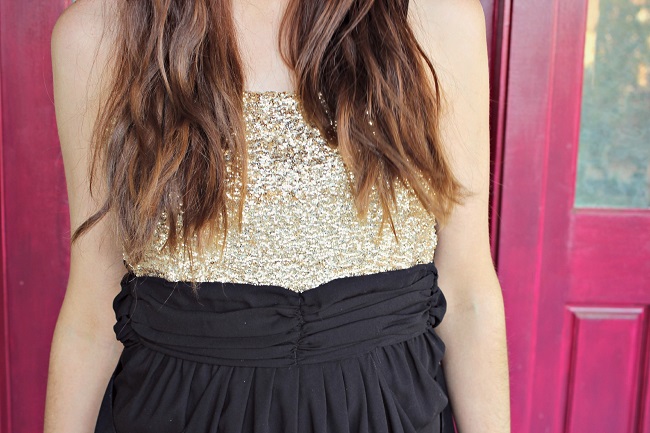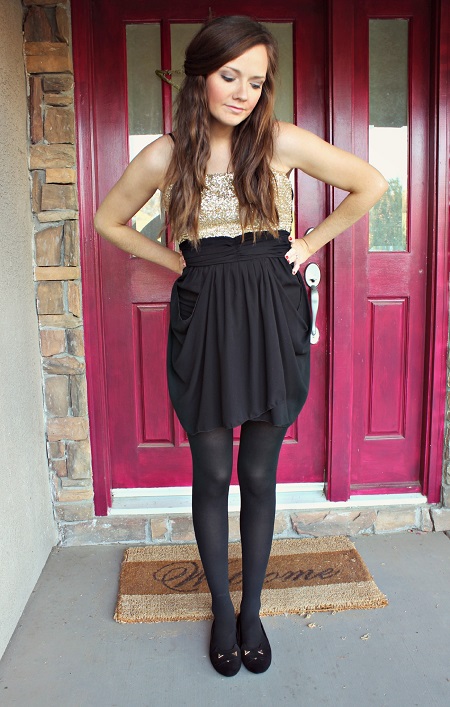 dress: lulu's (old)
shoes: forever 21
LITTLE BLACK DRESS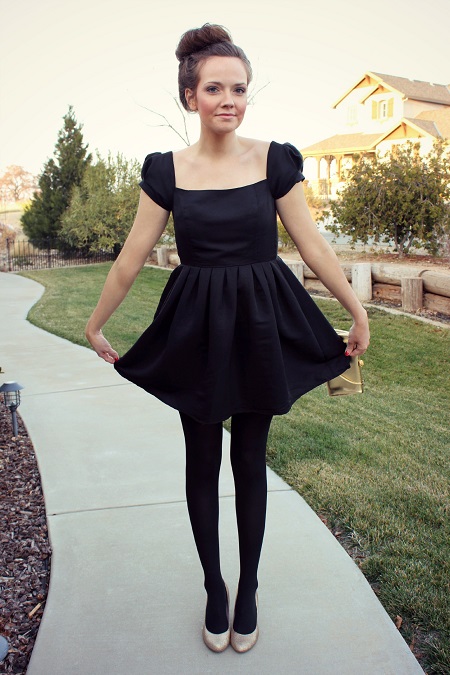 Now of course the LBD is a staple for any and all holidays and New Year's Eve is certainly no exception. If you want to add a little pop of interest and pizzazz, simply pair with some glitter heels and a gold clutch, and you're ready to ring in the new year properly.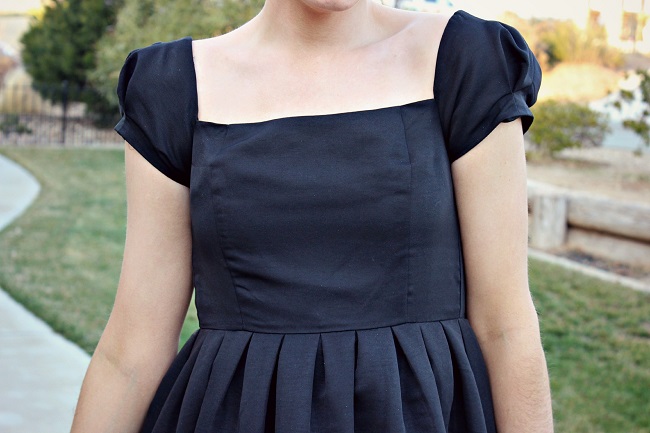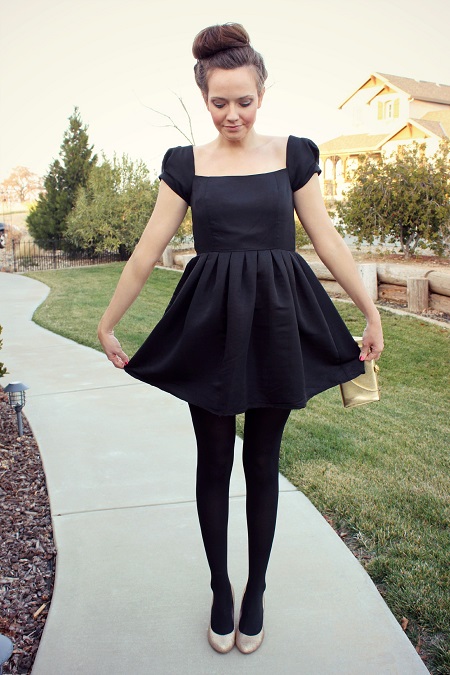 dress: forever 21 (old)
heels: steve madden (here)
What are you wearing for New Year's?
Do you have any fun plans?
p.s. I'm sharing a more casual look over at The DayLee Journal!
Plus, check out 3 more fun outfits I put together at Savvy Sassy Moms!
If you can't find any inspiration in any of these, well then, I just can't help you. ;)