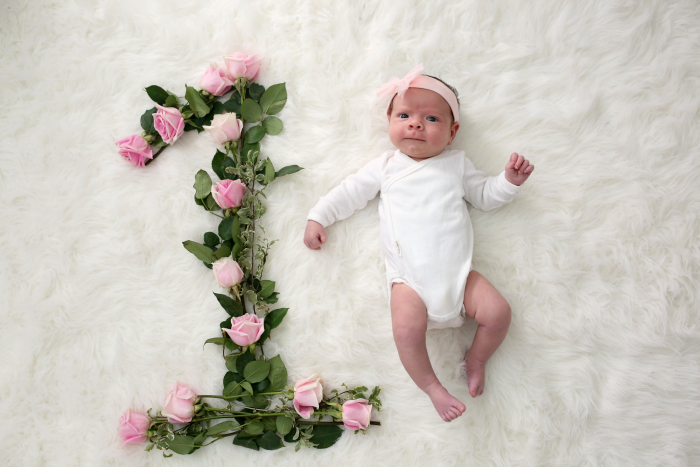 Our little princess turned one month old on Valentine's Day! It's hard to imagine life without her now.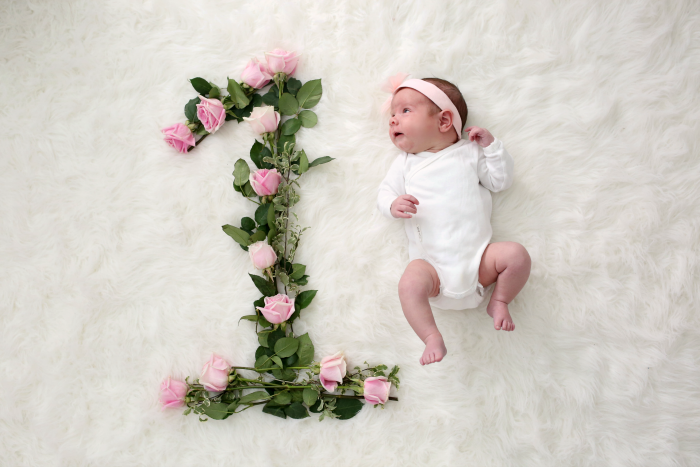 At one month…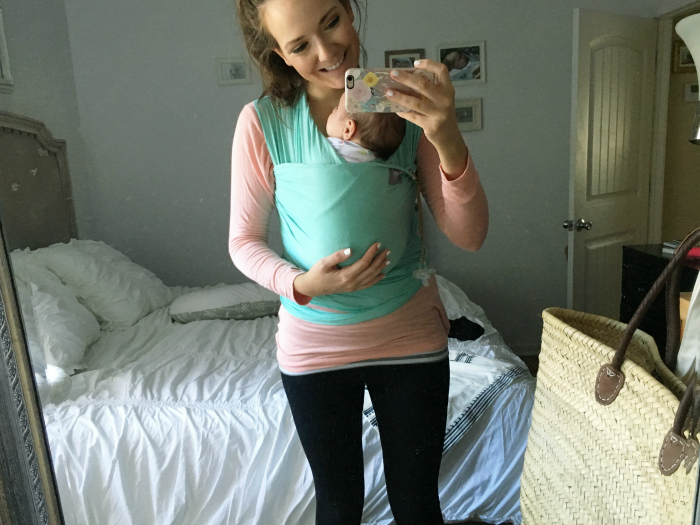 Sophie loves to be worn close to my heart and never wants to be put down- thank God for babywearing and my wraps! (favorites are Happy and Solly).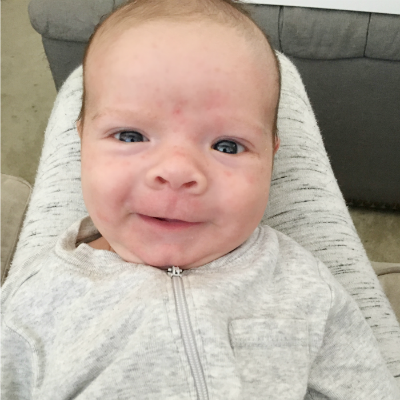 She grows more alert by the day, and will study you with her big blue eyes and lets out little coos and smiles! Oh, her smiles. I live for those smiles!
Bath time is her favorite. She is so calm and happy in the water. This is SO the opposite of her brother, so it's not what I was expecting, but it is a welcome change! Bathtime is a favorite for all of us now!
Another favorite of hers? EATING. Girl can eat. No question that her stomach (and everything else for that matter) works juuust fine. :) Speaking of, I am much more comfortable nursing in public this time around- not sure what changed, except just building confidence, and I always use a cover (just my personal preference)- LOVE this one!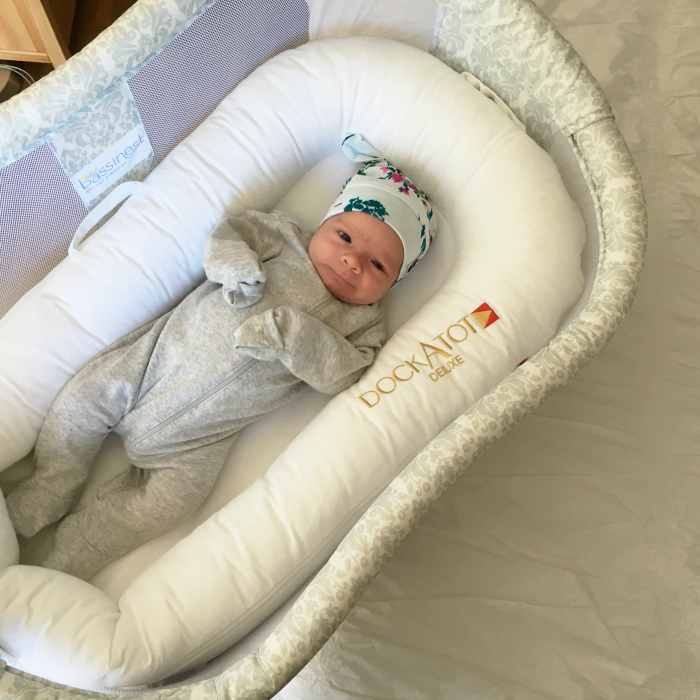 bassinet c/o | dockatot c/o
Let's talk about sleep for a second. We just received the dockatot, and have been using it for the past week and it's been AWESOME! I was so optimistic, having read only raving reviews, and am happy to say they are right! So we put it into her bassinet (the Halo Bassinest– review coming soon!) and rolled a swaddle blanket underneath the head part, so she's at a bit of an angle, and we swaddle her up and turn on white noise and she sleeps so well in it! The dockatot is seriously a genius invention- it keeps Baby nice and snug, which is of course what they love! This is why they sleep so well in our arms. :) Anyway, I love this thing and am so happy we have it!
She wakes roughly every two hours to eat, but usually will go right back to sleep. Which is much appreciated.
She is so strong already- physically and otherwise. She can hold her head up for a few seconds and we've just started tummy time- although it's not a favorite. ;)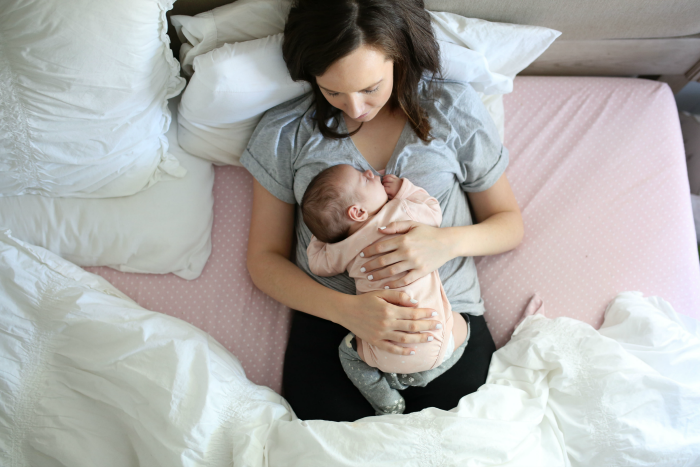 She is a dream and I am still in awe that she is mine!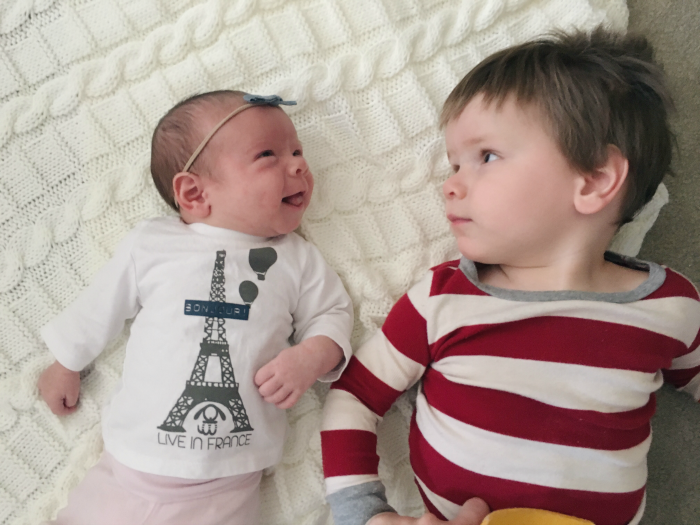 Oh, and her big brother is warming up to her more each day. He will come up and give her kisses without being prompted, which is pretty much the cutest thing ever! We need to still constantly remind him to be "GENTLE!" since he will also come up and hit her on the head without being prompted. :/
Sophie Michelle, happy one month! Thank you for choosing us!
p.s. I'll be sharing Sophie's birth story and newborn photos next week, so be sure to come back for those! :)
p.p.s. And for fun, Sam at one month! She is such a little twin of her brother, but also so very much her own person. I'm excited to watch her grow!