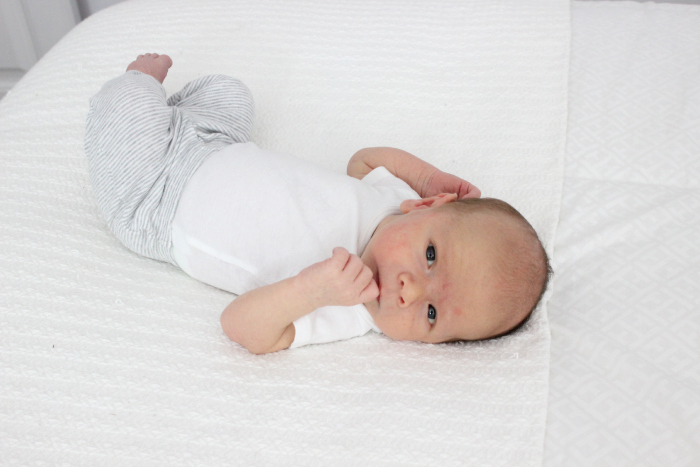 Ummm. I can't believe it. My baby turned one month old yesterday! One month! That means he's been with us for 4 weeks! That means I haven't slept like at all for 4 weeks! And have also been the happiest ever for that long, too! Who knew the two could correlate. ;)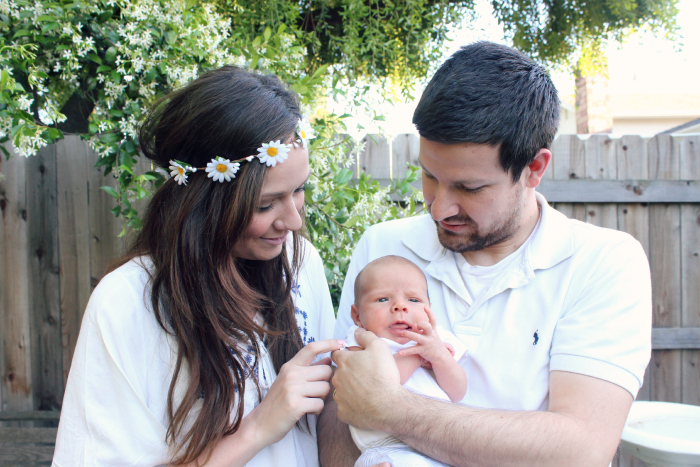 So. One month. One month means lots more baby snuggles. One month means Sam looks different every day. He gets these great expressions on his face. He furrows his brow often, like he's thinking really hard about something. He loves to sleep on mama and daddy and pretty much nowhere else. ;) He turns bright red when he gets fussy, and we call him our little tomato. And he smiled at me for the very first time yesterday, at his exact one month birthday!! It was incredible.
Also! About the sleeping. Sam was a sweetheart and let us sleep 4 hours straight the other night! We just about threw a party, lemme tell you. I'm breastfeeding, and so that equates to not much uninterrupted sleep for mama. And Zack is literally the best husband/dad ever, and we've got this great system down where I'll wake up (about every 2-3 hours) to feed Sam and then Zack stays up with him and lets me go back to sleep, if necessary. Sometimes he'll be really good and I'll put him back in his cradle and he'll go right back to sleep. Sometimes. Either way, Zack is my favorite. I don't know how single moms do it, but HATS OFF to you. You are incredible. And deserve awards. Many of them. Anyway. Back to the sleep. So Sam let us sleep 4 hours straight, and then I fed him and then we got another 3 hours straight of sleep. This is UNHEARD of. So that was great.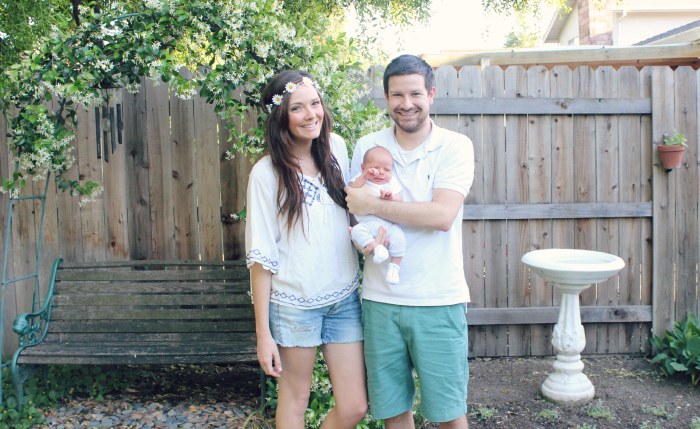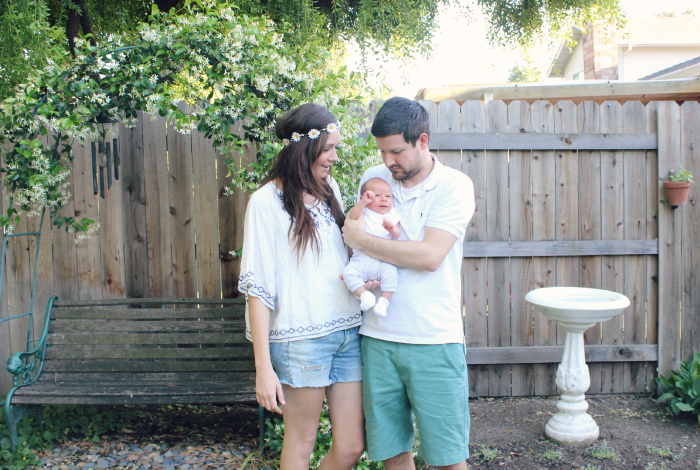 Yesterday was Mother's Day, a bittersweet holiday for me. I mean, an entire holiday devoted to making me miss my mom like crazy? Jee, great. But now I'm a mama myself, and so it was sweet at the same time. Zack made it so special for me. He made me breakfast in bed and got me the prettiest necklace symbolizing motherhood, and let me sleep in and paint my nails (something I hadn't set aside time for since Sam was born!) and it was a great day. We went to his parent's house for dinner, which was so fun. I love spending time with his family, and Sam got to meet his great grandpa! Good times all around. I got the prettiest yellow tulips from my in laws too. :)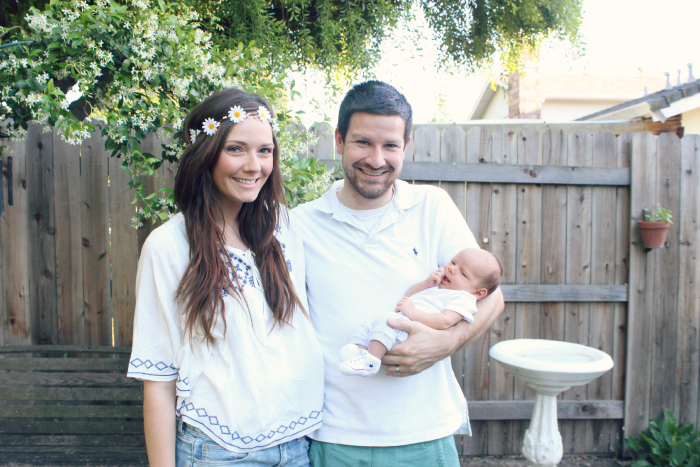 top: c/o riffraff (here)
floral crown: c/o windsor
shorts: american eagle via thredup
Oh, and also, you may notice that things look a little different around here. Katie Did What got a makeover this weekend! You'll notice the site is much more mobile friendly now! My awesome husband redesigned the look, and I am loving it! :) What do you think?
p.s. Want more Baby Did What? Check out Zack's blog, Baby Reyes. It's full of cuteness, just a warning.
How was your Mother's Day?
xo