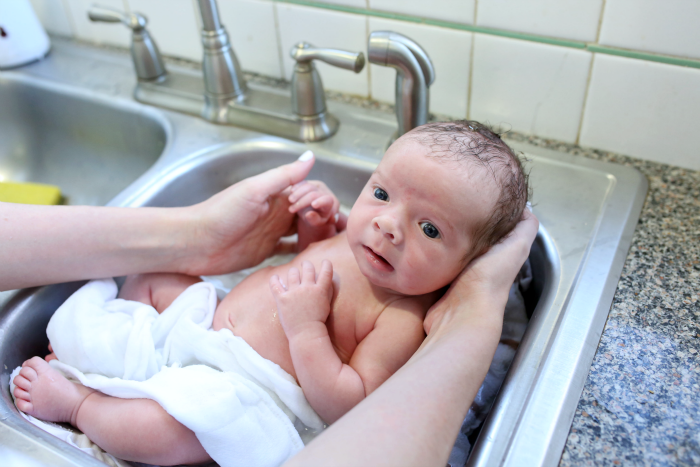 We gave Sophie her first real bath at home on Sunday afternoon. The sun was shining through the window, her big brother was down for a nap and the water was nice and warm. Now, we were fully expecting her to scream through the entire thing, as Sam did with his first (hundred) baths. But, oh, au contraire.
This girl.
She loved it!
My little dark haired beauty, so calm and wide eyed in her first bath, in the same sink where I had my own first bath. Naturally I had to capture it, to never forget the look on her face.
It was nothing short of magical.
She is magic.
xo