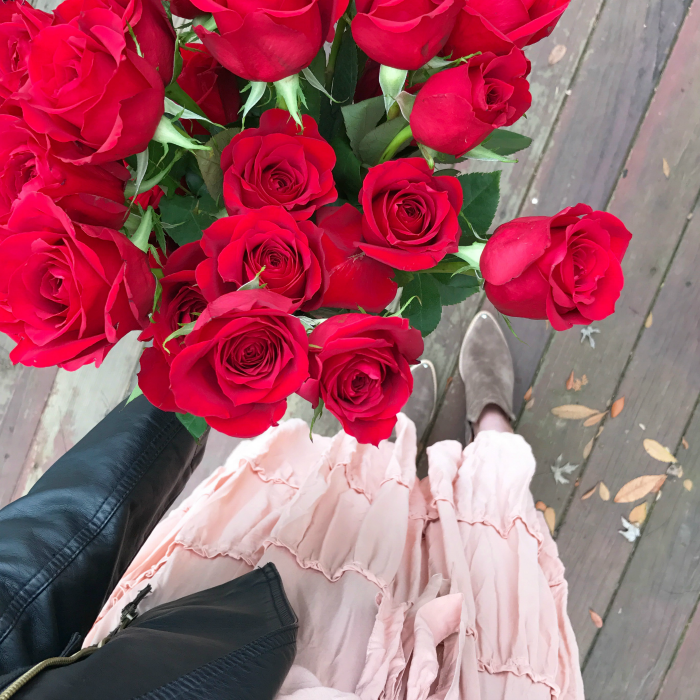 similar jacket | similar dress | boots | flowers c/o
Hey guys! Happy loooove day!
Our Valentine's Day is going to be supes romantic. Little Sam Sam is still sick, so I'll be spending it cuddling my little guy and giving Sophie all of the kisses (she didn't get it as bad as Sam, thankfully), a walk for fresh air, and Zack and I will have a nice dinner… at home and after the kids go to bed, of course. #momlife ;)
And a note on these gorgeous roses. Amazon so kindly sent them to me and they are SO beautiful! Did you know you can purchase fresh flowers to be delivered TODAY from Prime Now?! Treat yo'self or surprise your loved ones! So awesome!!
So do you have any plans for Valentine's Day?
xo