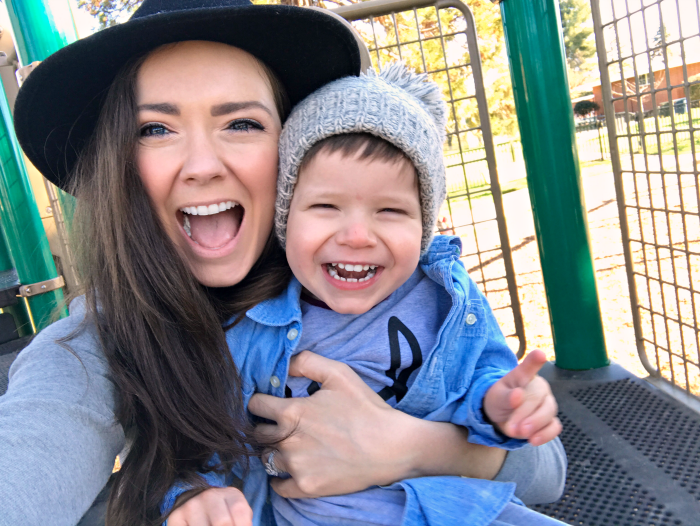 You guys, the SUN came out this weekend!!! After days and days of rain and wind and yucky weather and CABIN FEVER, Mr. Sunshine decided to grace us with his presence, and it was nothing short of MAGICAL.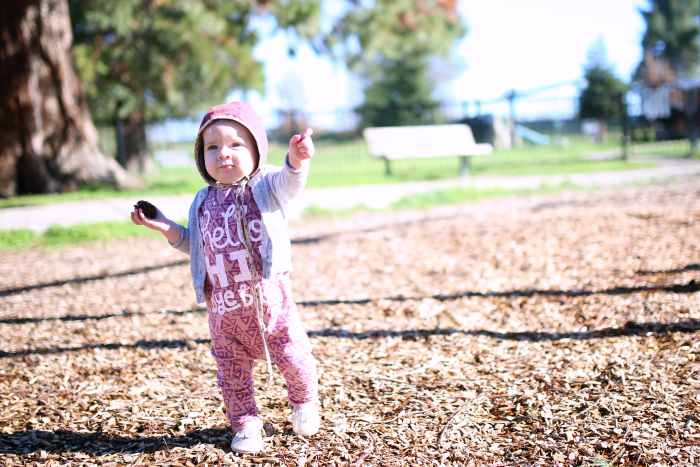 And boy, did we enjoy it! We went to the park and took extra long walks around the neighborhood, but OF COURSE both of my babies get the worst colds right when this happens. I mean, what are the odds?!?!?
Apparently pretty high.
So. Anyway. The babes both have runny noses and are little sickies and it's so sad. :( But I still believe in the healing powers of the sun, and am praying for them to be on the mend!!!
Because of course, it's supposed to rain again in a couple of days. Of course.
So here are some photos from a day spent at the park- riiiight before the sick bug hit us hard. My little cuties, running around and soaking up that golden sun! It's good for the soul, that I know. Now let's just hope it's good for everything else, too.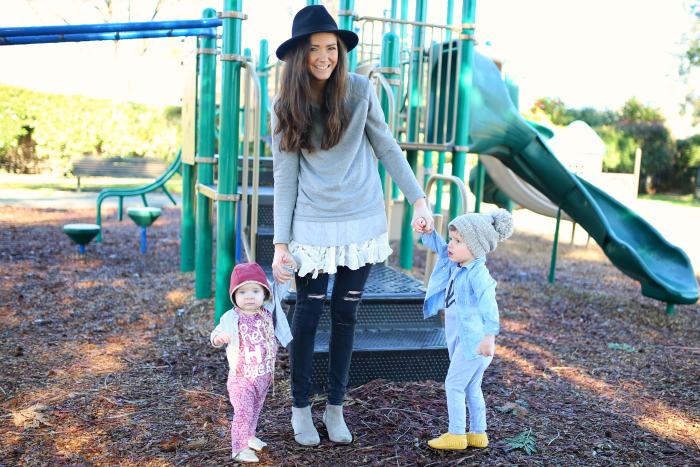 ruffle tunic | similar sweater | jeans | boots | similar hat | bonnet | similar beanie | kid's rompers c/o rags to raches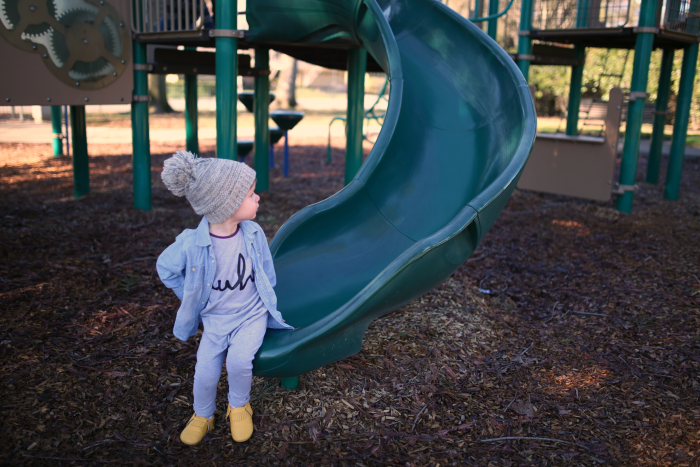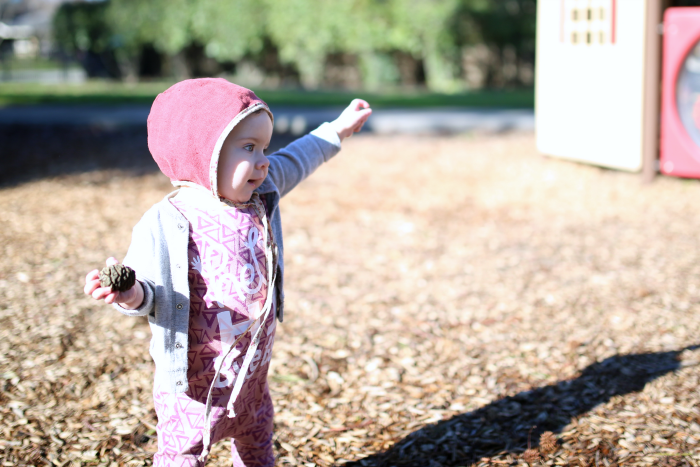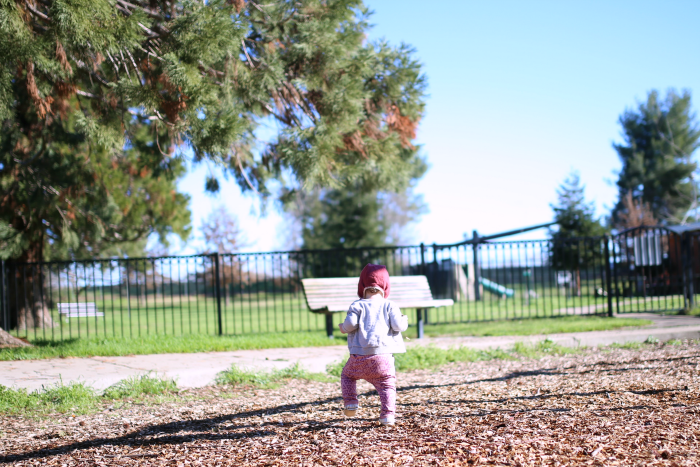 xo