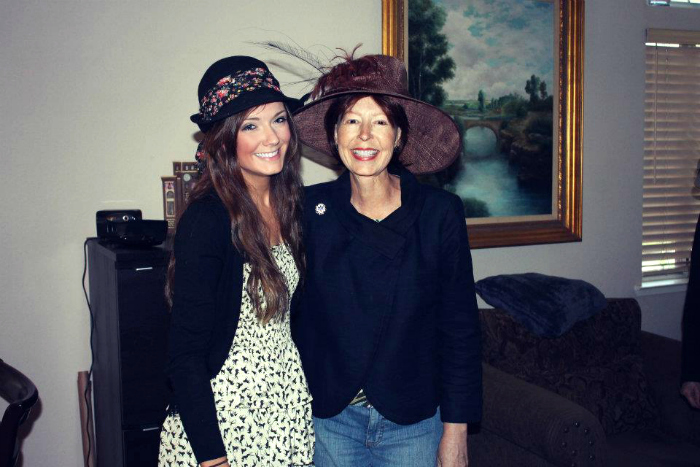 I'm finding it so hard to think of the right words to say right now. I'm grasping for words to accurately describe how I feel, and I'm left speechless.
Two years is a long time and an incredibly short time all at once. Two years. How did they go by that quickly?
Two years ago was the last time I kissed my mom. Two years ago was the last time I heard her sweet voice. Two years ago feels like yesterday. But two years ago also feels a million miles away.
So much has happened in that two years. I grieved so hard. I reached such a low point. And then I experienced the most joy imaginable. And I was introduced to a whole new kind of love that I had never known before.
Two years that were filled with the highest highs and lowest lows, and now here I am left wondering how that all went by so quickly.
Because I would never give back those two years for anything, but I still want her here with every fiber of my being.
Mom, I miss your sweet soul. I miss your calming nature. I miss your hand on my brow when I'm crying. I miss your soft touch and beautiful singing. I often wonder how different life would be if you were here. It's so hard becoming a mother without my own mother. But I know you're in heaven and you're watching over us. I know you've squeezed Sam a thousand times already. I know you are so proud of all of us. I just miss you like crazy. We all do.
And for now, I take comfort in these words…
Our light and momentary troubles are achieving for us an eternal glory that far outweighs them all.
– 2 Corinthians 4:17
Bisous, Maman. Until we meet again.
xo
Read More on Katie Did What