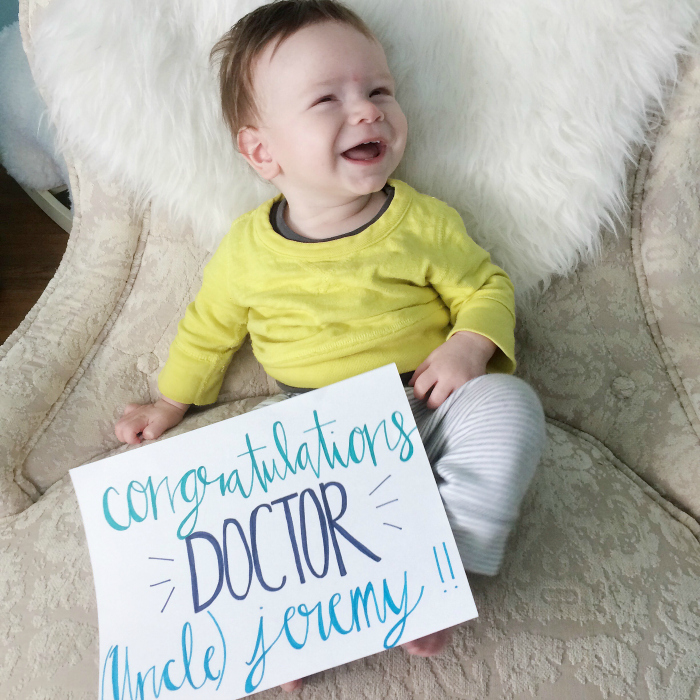 Okay, excuse me for a second, but I'm going to gush…
My oldest brother Jeremy (aka my favorite ginger in the world) just earned his PhD this week! Now, this is a longggg time coming, folks. If you know anything about science research, you know it can be a very long process. Experiments and research take years to get right, and it is all trial and error. Now, I'm not a science-minded person like (both of) my brothers (I'm more arts-and-writing-minded) but from the numerous times my brother has explained his work to me (or, attempted to, because let's be honest, them's some BIG words, okay), I have understood one thing: It is not easy. And it can be frustrating. And there will be set-backs. And long nights. And hours upon hours spent in a lab trying to get just the right outcome in that darn petri dish. It is a LOT of work and not for the faint of heart. But he did it! He really did it!
And just to give you an idea of these "big words" and science jargon I'm speaking of, this is a quote from the man himself: "…how ceramide targets CD44 to the lysosome without causing other lipid-raft proteins to go to the lysosome."
Oh, yeah, uh huh. Okay.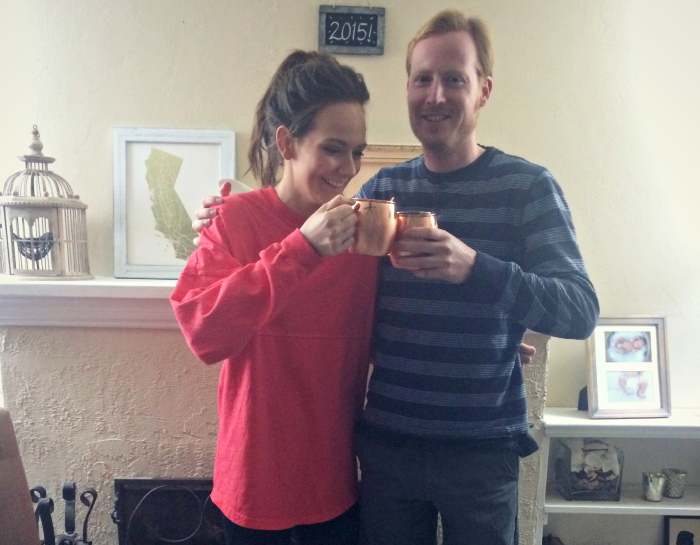 This PhD is 10+ years in the making. He graduated from UC Davis in 2004 and has been studying in the field of cancer research ever since. How cool is that? My brother is awesome. He is so funny. He is incredibly smart (I mean, that goes without saying here). He is patient, kind, athletic, hard-working and loving. And he is now officially a doctor!!! Ahhh I really can't believe it. For 10 years, I've been telling people about my brother who is studying breast cancer research (something very near and dear to our hearts) and on his way to his PhD, and now, here he is! He did it! And I couldn't be more proud.
And you know who else couldn't be more proud? Our mom and dad. To quote my dad, "you make me proud and I am sure someone is dancing in heaven right now." (And yes, you made me cry with that one, dad. You got me good).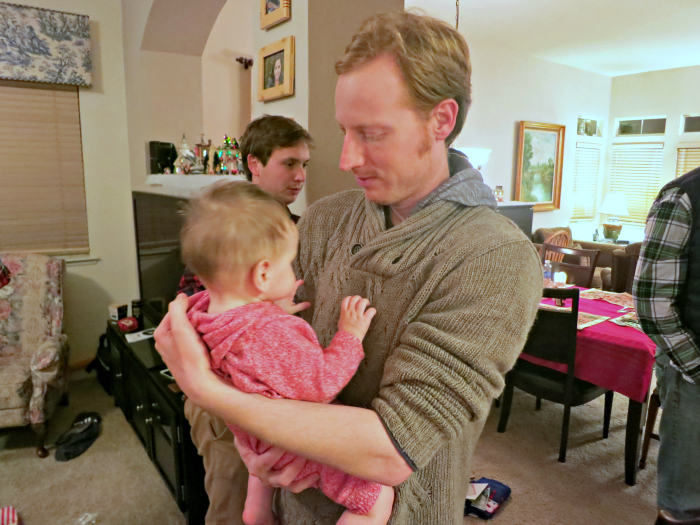 So a huge congratulations to my big brudda, Doctor Haakenson! We all love you and are so proud of you! Now, find a cure for that damn breast cancer already! I know you can. Because there is nothing you can't do.
xo
p.s. outtakes: