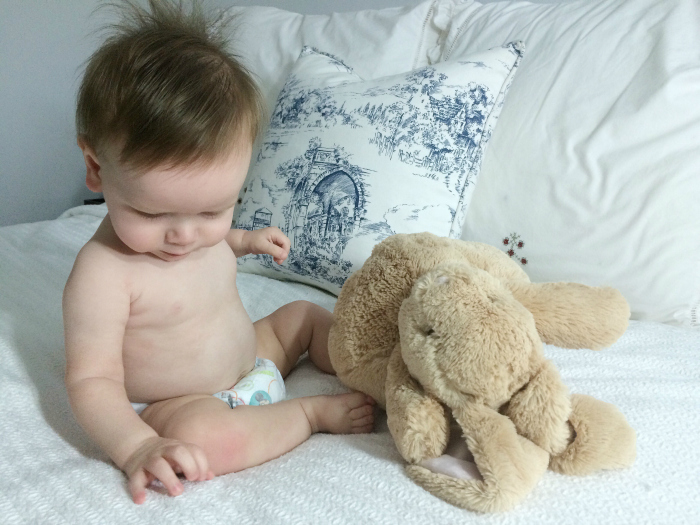 To say I was frustrated would be an understatement. When I hit publish on this post all about my little Sam's weight issues, I was so nervous. I was nervous that I would be judged. I was nervous that I would be seen as a "bad mother" (which I know I am not). I was just plain nervous. But in my desperation while having a conversation with my aunt, she encouraged me to share my story. And I am so glad I did. In doing so, I found that I wasn't alone- isn't that always the case! You may think you are all alone in whatever trials you are going through, but it's incredible when you open your eyes to those around you and cast them away from yourself, and you realize just how many others are going through something similar! And what's more, we are all in this together. This crazy thing called life is always throwing obstacles and challenges our way, and our true colors show in how we handle them. With all that being said, I was so overwhelmed with the response that I received. Both on this blog and on Instagram (and emails! Thank you sweet ladies for your emails, too!).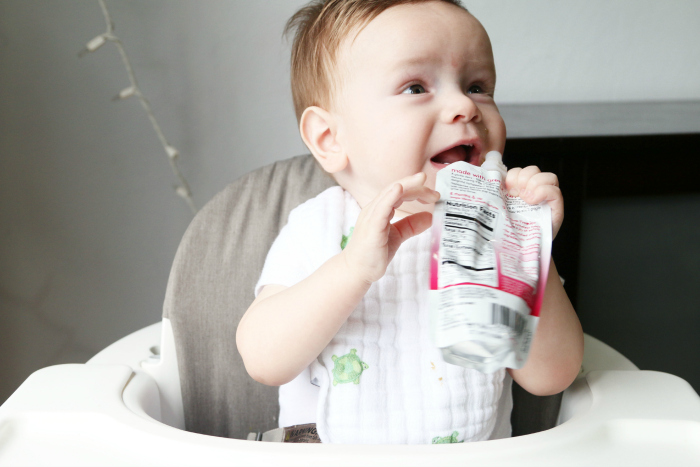 With all that being said, one thing was clear to me: This is not an uncommon problem. Some babies have more trouble gaining weight than others. And some are, simply put, just smaller babies. And there is absolutely NOTHING wrong with that! But in our efforts to fatten up our own babe a bit, as per his pediatrician's recommendation, I've come across a few things that have helped. And since the number one truth in Babydom is that no two babies are alike, these may not work for you, but hey. This is what worked for us! And maybe, just maybe, you'll be able to take something from this! That is my prayer. :)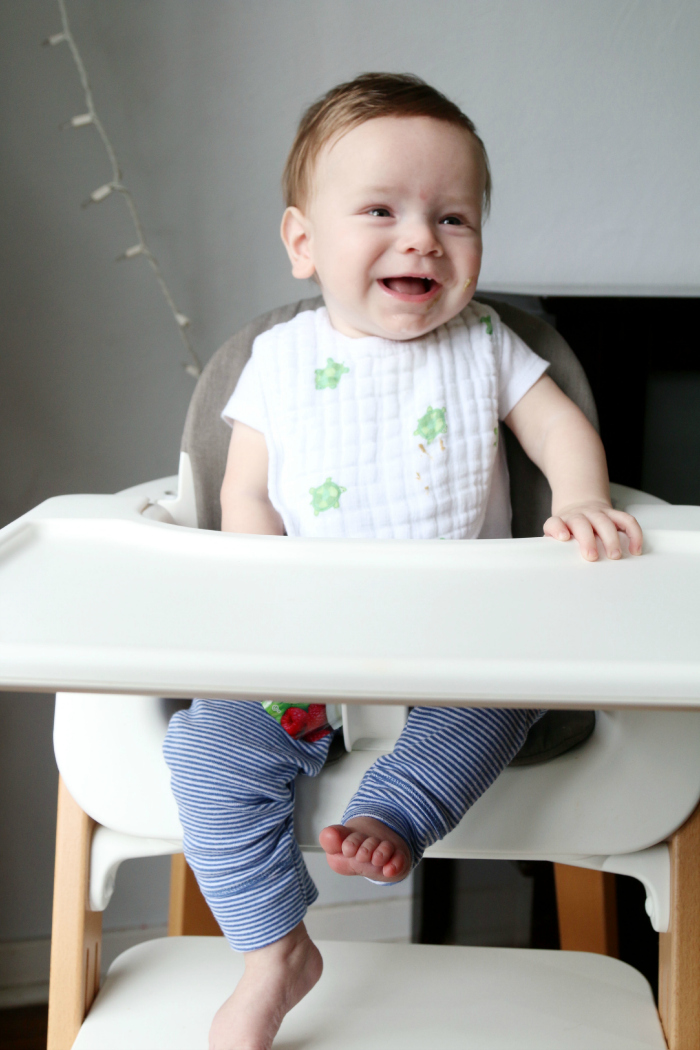 Okay. So. A few updates and also some things that worked in getting sweet Samuel to gain weight:
First of all, if you are having any similar issues with your little peanut losing weight or failing to gain weight, I urge you to take a look at all of the comments on this post and on this Instagram.
One thing that was baffling for us was that he seemingly suddenly woke up one day and decided he hated his bottle. He had been taking it like a champ prior to this, which was a great reprieve for me some days, and now he just refused it. And of course this happened right when his doctor wanted us to supplement his breastfeedings with formula. From a bottle. You can imagine our frustration. So what helped for us?
This is how we got our baby to take a bottle: Put a little yogurt on the nipple. Strawberry yogurt, to be exact. His new favorite food. He licked the yogurt off and then proceeded to chug down the entire bottle. It was a miracle! Try it! One of my readers actually suggested this to me, and called it "the grandma trick." Well, grandmas do know best, don't they?
We had to do the "yogurt trick" a few more times after and then he began taking the bottle without it! I recommend baby steps with this. It's called that for a reason.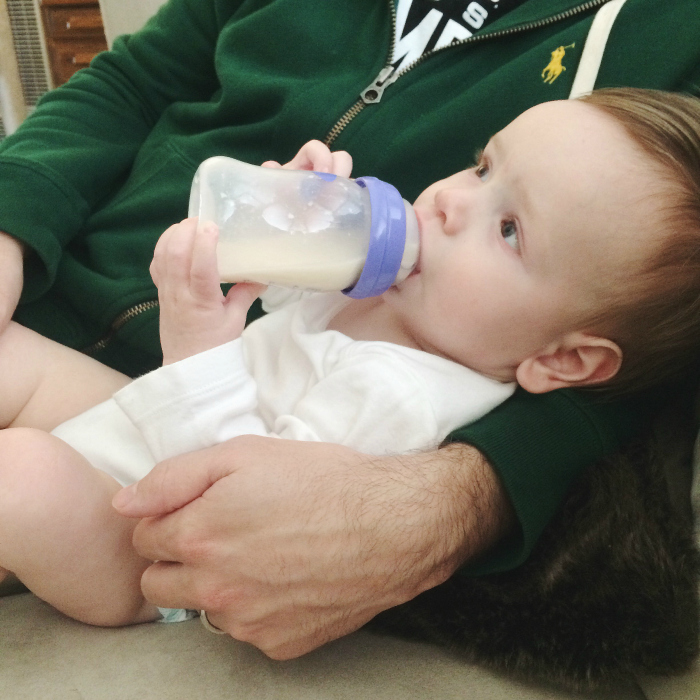 [like a champ.]
We also started with a bottle of strictly breastmilk. Then over the course of a few weeks, we slowly started adding formula and switching up the ratio. One day it was 8 oz of breastmilk. Then a few days later we gave him 7 oz of breastmilk and 1 oz of formula, then we did 5 oz breastmilk and 2 oz of formula and so on, until now he is taking an entire 8 oz bottle of formula, on top of continuing to breastfeed as well! It's so great for me because it gives me some breaks, as I was seemingly feeding him nonstop, which was wearing us both down, let me tell you.
Another way we got him to gain weight is by upping my own calories. Since he's still primarily breastfed, he gets most of his calories from me. This means that I needed to up my own calories to up his calories. So, more fatty foods it was! And no depriving myself! Hey, this is something I could get used to! ;) Those donuts? Oh, they're not for me, they're for the baby…
Now, he was also not eating solids well at all. One thing we've learned, and that has grown exponentially in just the past few weeks, is that he loves to feed himself. Try to spoon feed him and he closes his mouth and jerks his head away from the spoon. Let him hold his own spoon, or better yet give him foods he can pick up and hold himself, and he is alllll over it! Sure, it's messy, but it's also really cute and so much more fun to watch him explore his food and see the little look of pride and excitement when he feeds himself! Oh, it is the best. (The technical term for this is "Baby Led Weaning" and it really has been great for us!) Also, we have just been letting him try everything, basically (I mean, within reason of course). If it can dissolve, it's good to go.
Another way we got more calories in him when he wasn't eating too well was adding coconut oil onto every little piece of food he would eat (which at first was Cheerios and Puffs!). It's a good source of healthy fat, and it melts right onto anything. We also bought full fat yogurt and he ate that like it was going out of style!
And that's it! Those are some of my tips and what worked for us in getting some nice little rolls and a round tummy on our sweet boy. He is now up to 16 pounds 11 oz, and growing! Oh and p.s. he just turned 10 months yesterday! :) I couldn't be more proud of my little man.
I really hope this post helps some of you who are in the position I was in but a few weeks ago. If you are feeling overwhelmed or flustered or sad, just know that you are NOT alone and you are doing a fabulous job. :) Also, feel free to leave any more questions in the comments below or email me!
xo