both of our beanies: c/o wild lily's mama on etsy // top: c/o motherhood // buffalo check shirt: riffraff (similar) // leggings: nordstrom // boots: sorel // Sam's leggings: c/o hazel and holly on etsy // chambray: thredup // mocassins: stitches and soles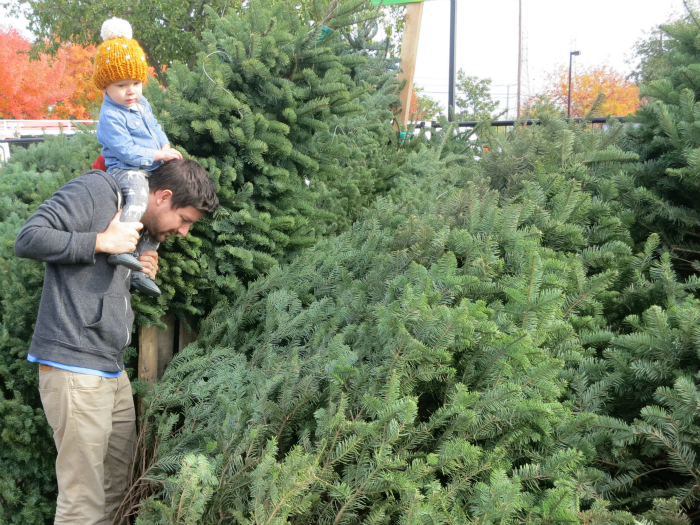 A few things.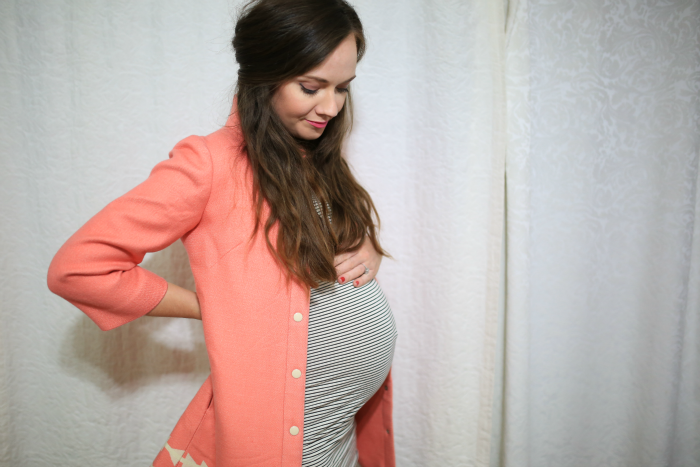 coat: thredup // dress: c/o motherhood
One. I'm 34 weeks pregnant!! Like, that's kind of crazy. We are so close to D Day (aka our due date) it's kiiiind of freaking me out a little. I had a moment the other night where Sam was asleep and I was just sitting on our bed, thinking, what if I went into labor at night (like I did with him) and I have to leave without saying goodbye to him?! It literally broke my heart and I got so emotional thinking about it! I know Baby comes when Baby is ready, and who knows what time or day that will be, but still. I don't know. I need to not think about that. I'm going to miss him like crazy!! Any moms with two or more have any advice with how to deal?! haha #crazypregnantlady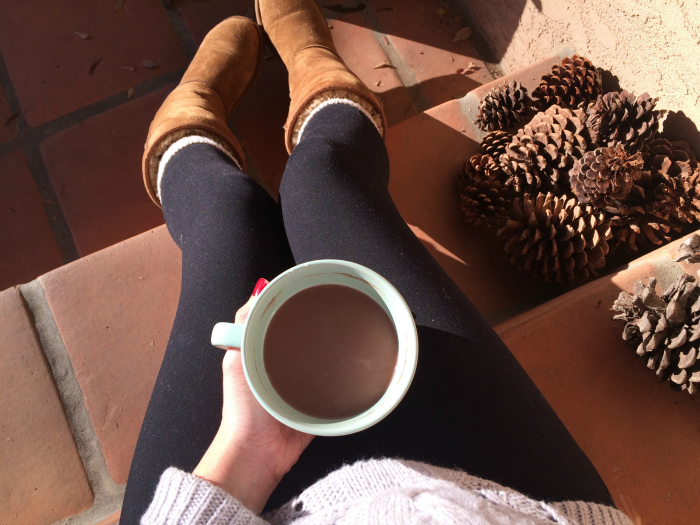 "Helping" put up the Christmas lights. And by helping, I mean, I put the pinecones there and also drank hot chocolate. And supervised. #pregnant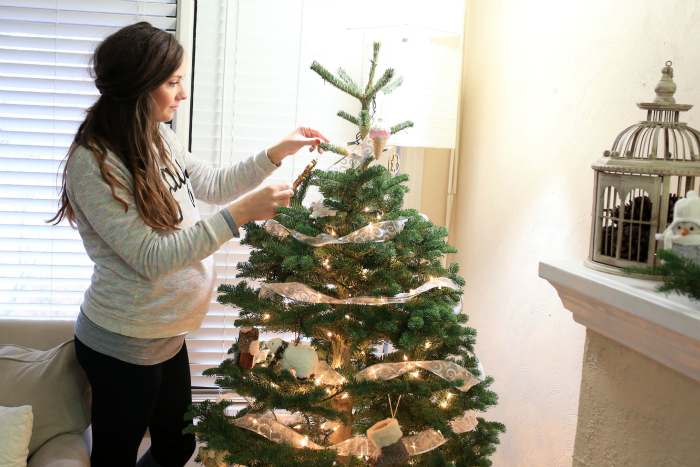 sweater: riffraff // leggings: blanqi (soooo comfortable!)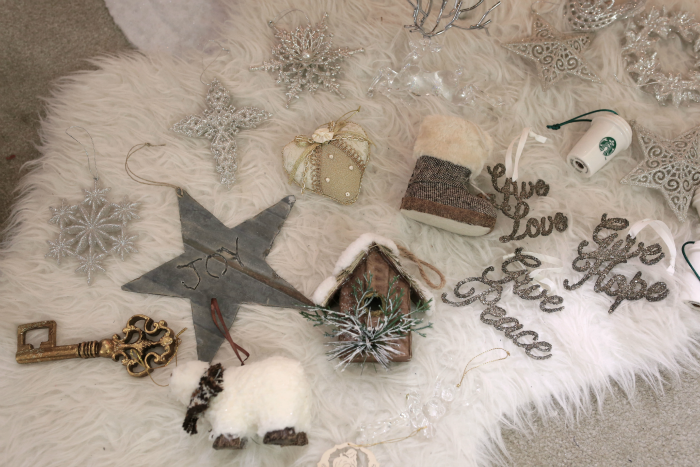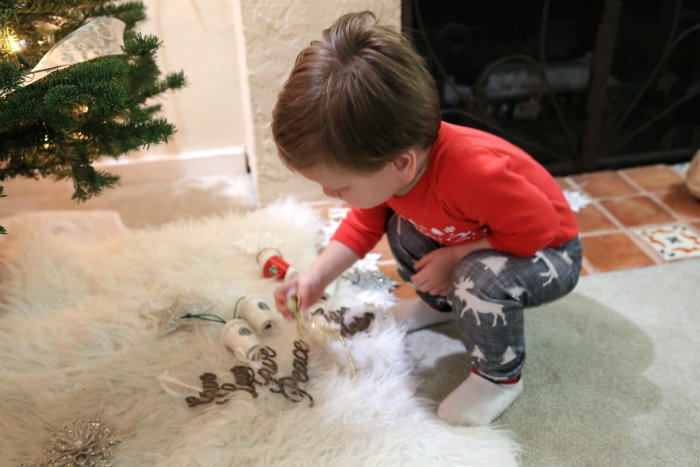 Two. Our halls are officially decked! Fa la la la laaaa! We picked out our tree last week, and OMG I'm obsessed. And so is Samuel. I was curious how he would be with the tree, but he has been SO good! He's super gentle with it, and loves looking at the lights but doesn't really mess with them much. It's great. It's so funny, he'll just walk up to the tree and pet it. Like he does our cat. Yeah. It's hilarious. Even so, we've decided that our life for the next like ten years is going to consist of NO BREAKABLE ORNAMENTS. I have a few (like my ice cream cone) that just go at the very top. Problem solved. ;)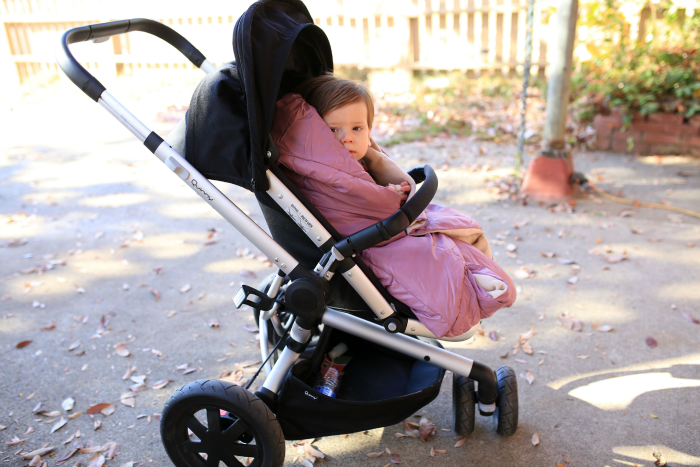 cover: c/o 7am enfant // stroller: quinny
Three. It's been cooooold around these parts lately. Winter is officially here! So boy was I glad when 7am enfant sent us these little baby car seat covers! They are SO cozy! We got a small fleece one for Baby Girl and then a large one for Sam (yes, it's purple, because cool guys dig purple) and since it's been so cold, it has been perfect for using in his strollers when we go on walks! I love that he's bundled up and can't kick it off, like his blankets. ;)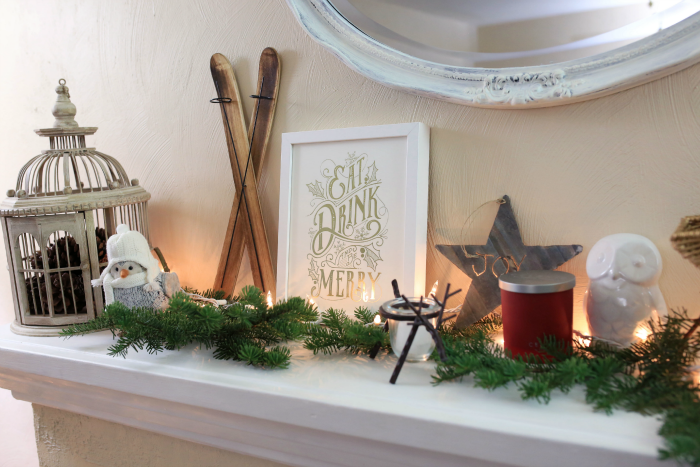 framed print: minted // skis: target dollar spot, holla! ;) // birdcage: pottery barn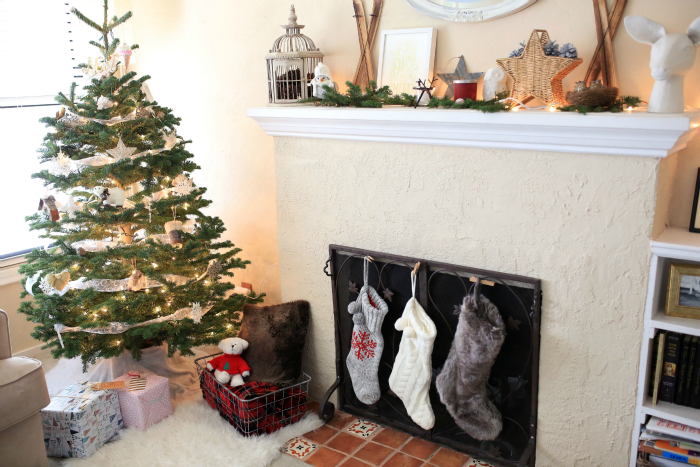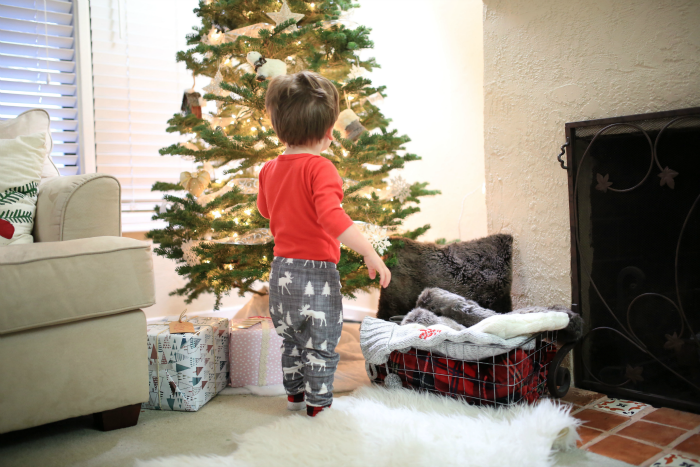 Four. More photos of our house all decked out for Christmas! I'm praying that Baby Girl stays in until after the holidays, cus we are busy busy busy this year! But what's new…
RELATED: Christmas Home Tour 2014
Okay, now it's time to watch a Christmas movie. It's between Elf and Christmas Vacation. Hmmm better make it a double feature.
What's your favorite Christmas movie??
xo