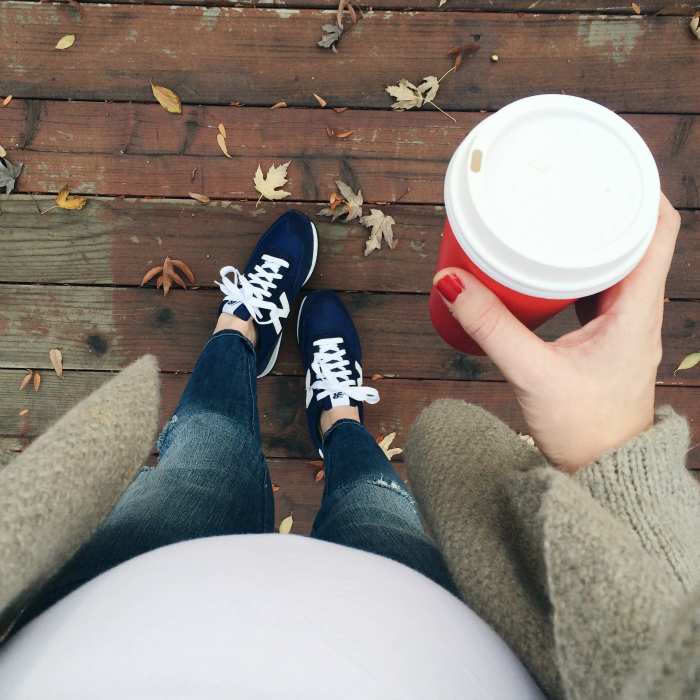 shoes: zappos // jeans: motherhood // top: motherhood
You guys. Are you busy?? Because I just glanced at my calendar and literally feel so overwhelmed by all that we have going on this month! It's insanity. PLUS, the looming arrival of Baby #2 adds to the stress juuuust a tad. I mean, don't get me wrong, it also adds to the excitement and joy, but you know. The stress is definitely there too. So this weekend, we have a wedding, then next week we have two doctor appointments, and next weekend is TWO holiday parties, then Christmas week which is a few more doctor appointments and a whole lotta family time and lots of parties and gatherings and AHHHHH. When am I going to relax and slow down? Probably not for a while. Just saying. I'm trying, I promise.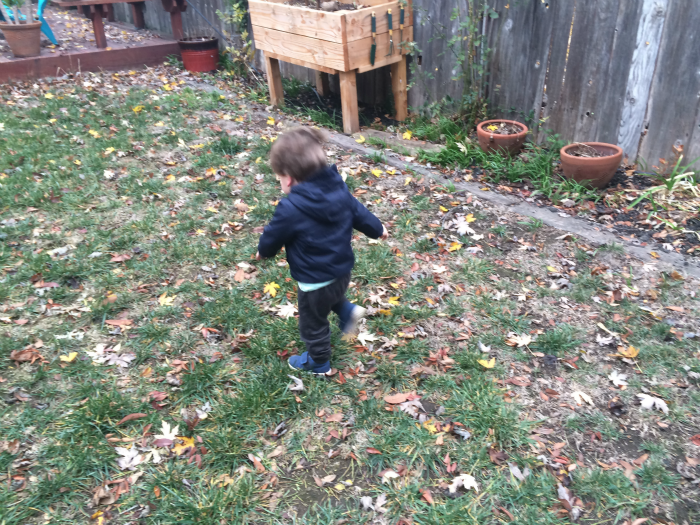 This is how I feel right now. GO GO GO!
So with the busyness, it's nice to have a few places that serve as a one stop shop for the Christmas shopping that still needs to be done (did I mention that, too? Another thing to add to the list!), which for me are Home Goods, T.J.Maxx and Marshalls, hands down. I love the variety and that they're really one-stop-shops for literally everyone on my list. If we can knock out a bunch of people in one fell swoop, instead of having to go from store to store, I consider that a HUGE win. It's pretty much the best.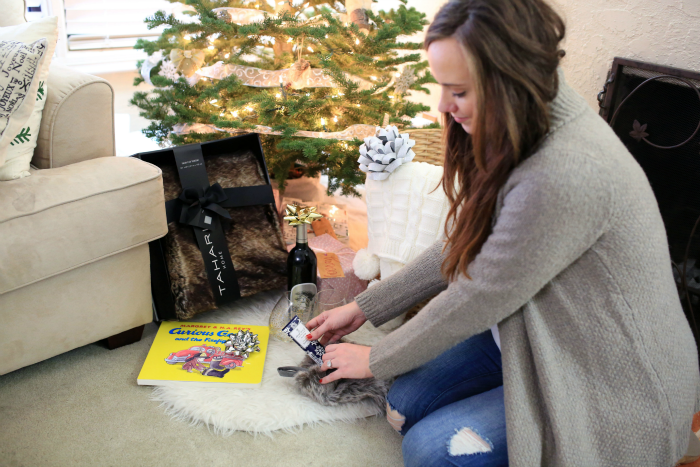 We headed to Home Goods, and I'm pretty excited about everything we found. When I choose gifts for people, I really think about the person on the receiving end and tailor the gift to their personality and wants and needs. And I'd like to think I'm pretty okay at it. :) I recently wrote an article on The Most Thoughtful Baby Gift I've Ever Received which boils down to the fact that a gift doesn't earn it's merit in how much it cost or how big it is, but in the thought and meaning behind the gesture. That's what really truly matters and ultimately means the most.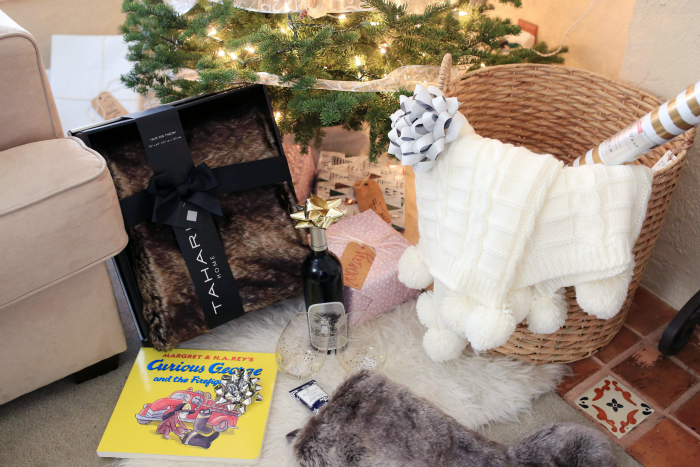 A few of my favorite finds were those pretty little wine glasses adorned with festive gold dots (of course, combined with a bottle of wine) for the newlyweds on our list, the catch-all basket for the expecting mama, so she has a cute place to store all of the baby blankets/stuffed animals/toys that are soon to be all over her house, and the beautiful fur throw to decorate the couch of the grandparents who literally have everything- and are often cold. ;) See what I mean? Gifts that go beyond and really cater to each person's needs and wants. Plus, they're fun. That's important too. AND they were all found at the same place. Thank you, Home Goods. My mecca. ;)
Where is your favorite store to shop for people?
xo
I was provided a Home Goods/T.J.Maxx/Marshalls gift card, but all opinions are my own.
Read More on Katie Did What