Hey guys! Today I'm doing a little Christmas home tour, and sharing some of my décor with you! I've been in the festive mood for quite some time now, like even before Thanksgiving this year, which is not usual for me but I'm okay with it. I blame having a baby. ;) He just makes me want to do all of the fun and festive things!
I mean, look how fascinated he is by the tree! He just loves the lights and the shiny and glittery ornaments. It's pretty magical!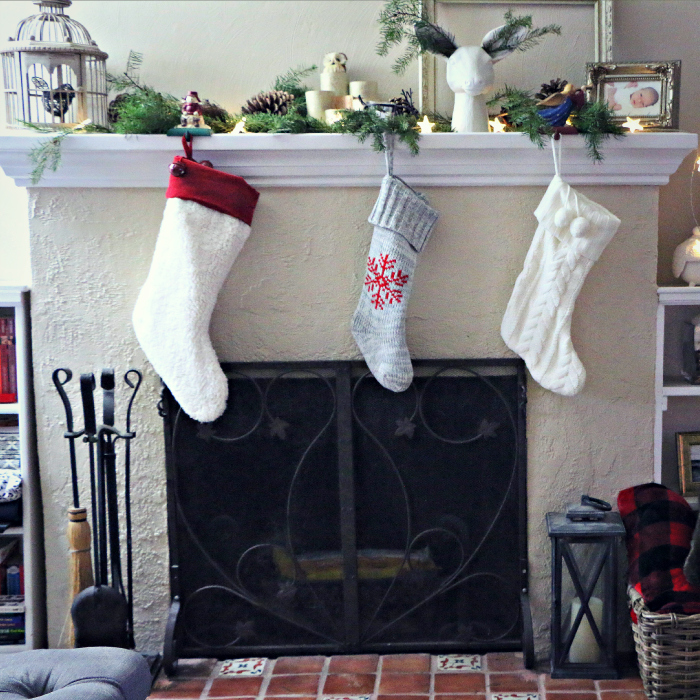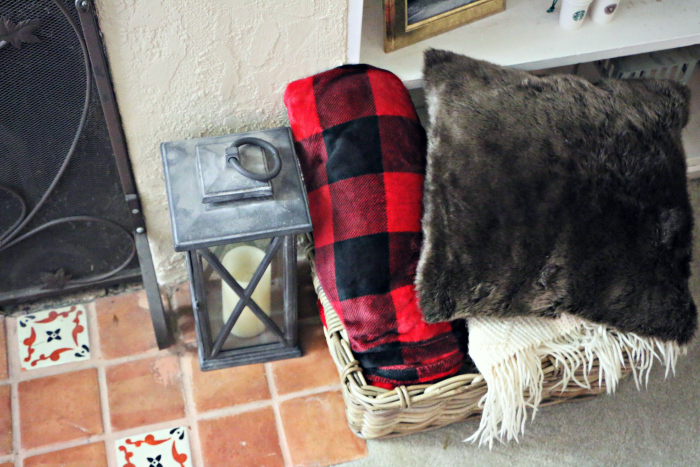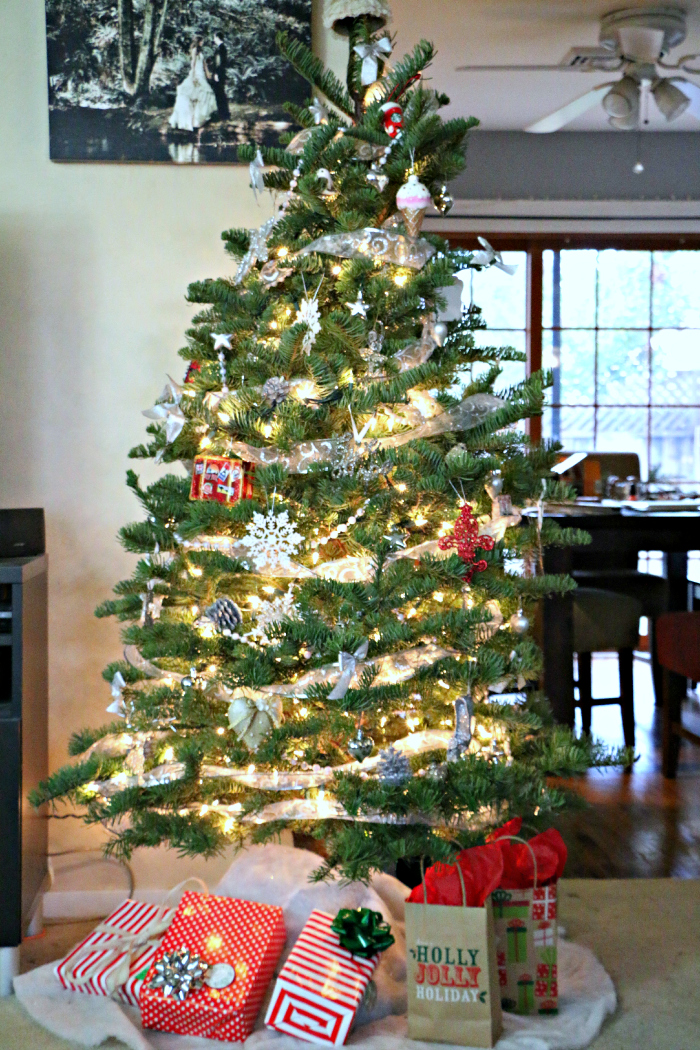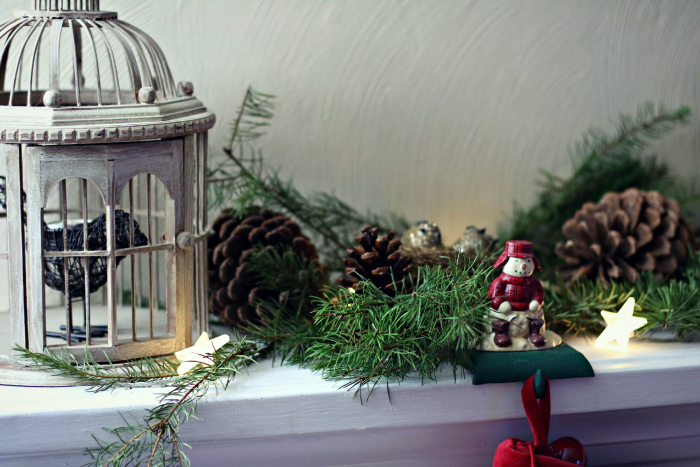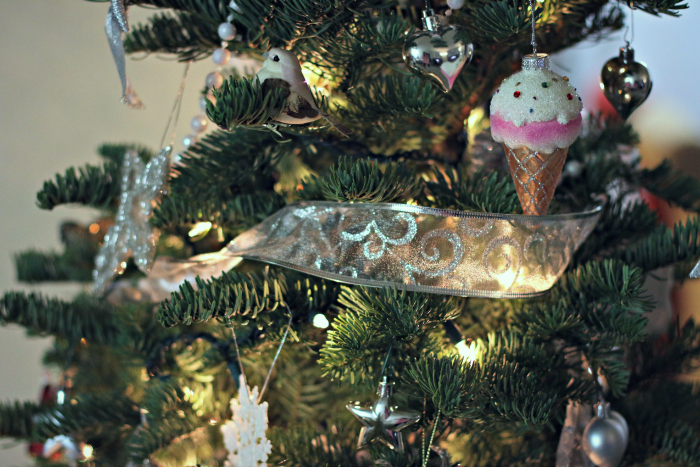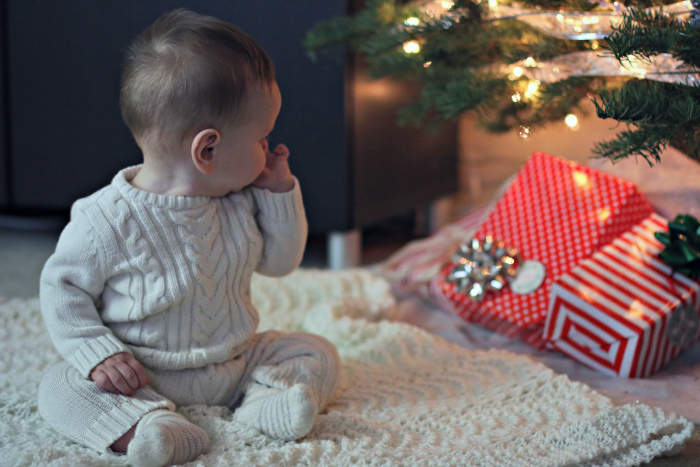 xo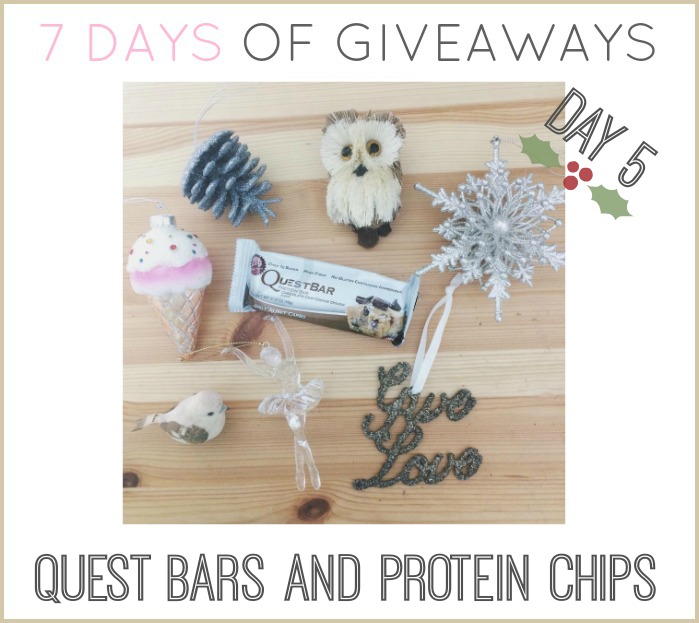 …And nowwww it's GIVEAWAY TIME! :)
Welcome to Day 5 of 7 Days of Giveaways! If you missed them, check out and enter Day 1, Day 2, Day 3 and Day 4!
Today I've partnered with Quest Nutrition once again to give away a sample box of Quest bars + protein chips to 3 lucky winners! Because all of that holiday decorating makes ya hungry, I know. Thus, you need a yummy and healthy snack. Duh.
TO ENTER (US RESIDENTS ONLY):
Leave a comment below answering this question- How do you plan on eating healthy during the holidays? (Or do you?) Will you be bringing a healthy side dish to your family's dinner, making sure you always have a healthy snack in your purse, or do you plan on indulging and living in the moment? :)

BONUS ENTRY:
Share this post on any social media of your choice (Facebook, Twitter, Instagram, Pinterest) with the hashtag #katiedidwhat and post the link in a comment below! One bonus entry per person, per giveaway.
Winner will be chosen Saturday 12/20.
Good luck and come back tomorrow for a LEILA jewelry giveaway!
xo
Read More on Katie Did What