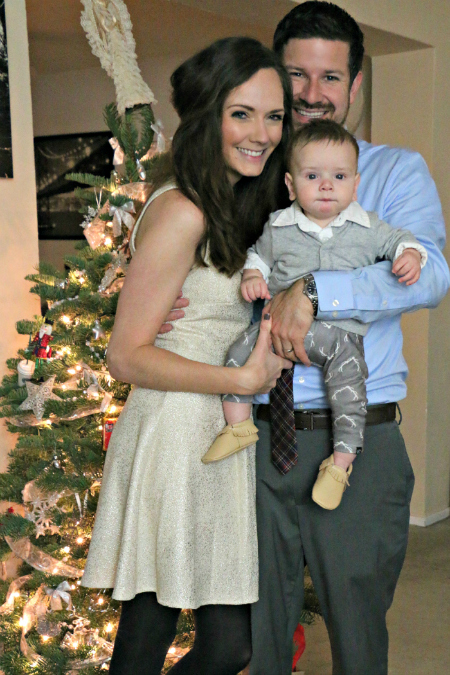 Another Christmas-y weekend in the books! Can you believe Christmas is so close? It's crazy. I'm trying to soak it all in. Enjoy every moment. But also I feel like the moments are slipping through my fingers and it's kind of mind-blowing. Like, for instance, my baby Sam turned 8 months last week! Don't even get me started on that one. Okay, pictures from the weekend, before I turn into a blubbering mess.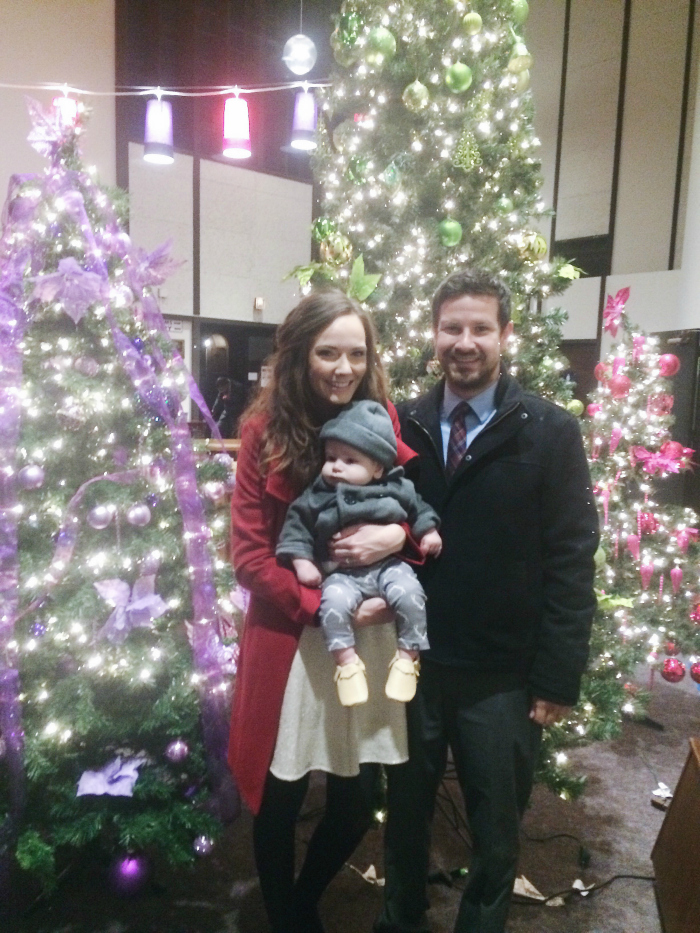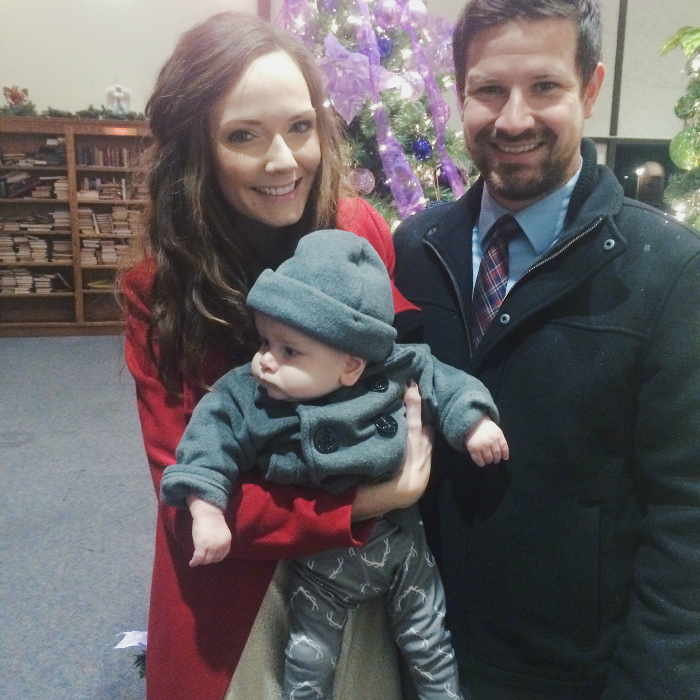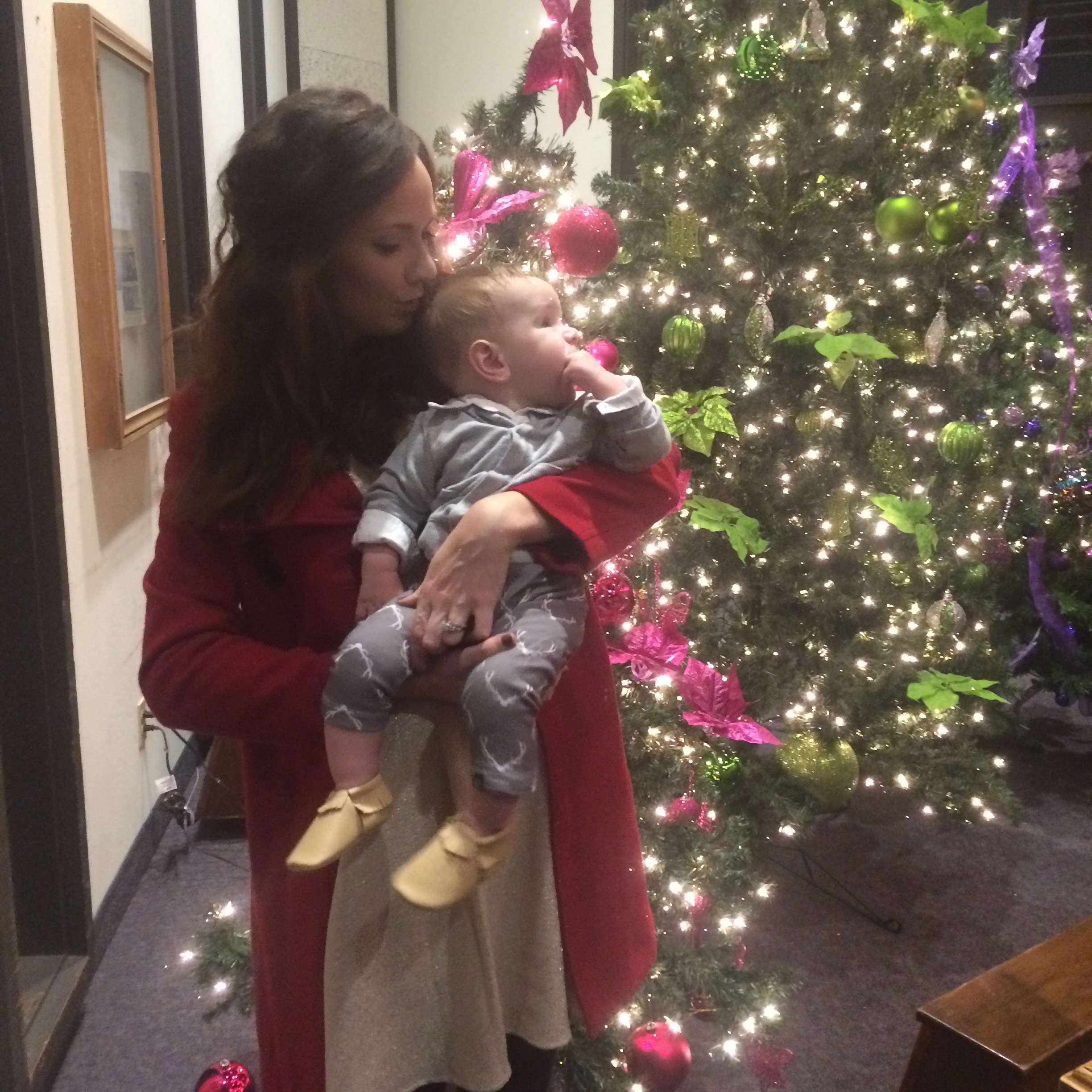 Thursday night was the Christmas concert put on by the elementary school that Zack teaches at. It was, in a word, adorable. And last year Sam was in my tummy- this year he was in my lap, and it was thee cutest thing ever! He loved the music and was in awe by the lights of the big Christmas tree. I loved watching it through his eyes. I love my little family!
This weekend also consisted of watching a few Christmas movies
I hope you had a fun and festive weekend, too!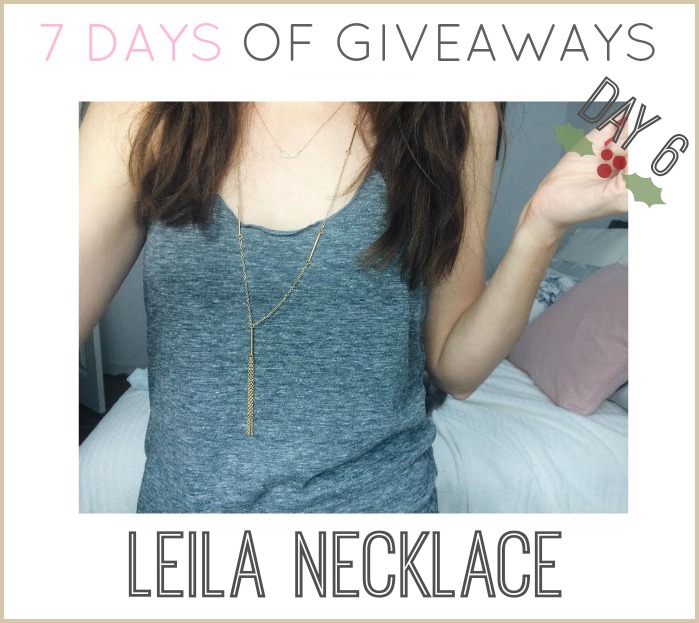 necklace: c/o LEILA
Welcome to Day 6 of 7 Days of Giveaways! If you missed them, check out and enter Day 1, Day 2, Day 3, Day 4 and Day 5!
LEILA Jewelry is a company based out of San Diego, CA that makes beautiful necklaces, bracelets, earrings and rings. I love all of the super feminine pieces that they offer and the gold necklaces are so trendy and great quality! Today I'll be giving away a gold tassle necklace– the same one I'm wearing above!
TO ENTER (US RESIDENTS ONLY):
Leave a comment below answering- What's your favorite piece of jewelry?

BONUS ENTRY:
Share this post on any social media of your choice (Facebook, Twitter, Instagram, Pinterest) with the hashtag #katiedidwhat and post the link in a comment below! One bonus entry per person, per giveaway.
Winner will be chosen Sunday 12/21.
Good luck and come back tomorrow for another giveaway!
xo