This post is sponsored by Carter's; however, all thoughts and opinions expressed are my own.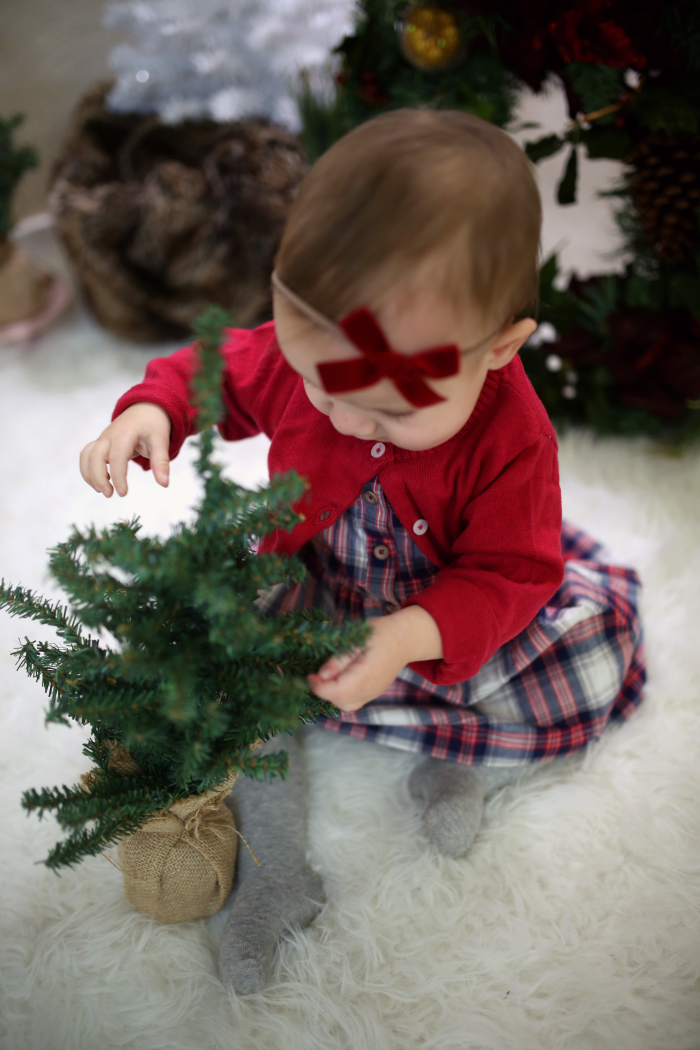 This is Sophie's first Christmas. I always say it, but that's because I believe it whole-heartedly: There is something so special about firsts. And Baby's First Christmas? Kind of takes the cake. Seeing the magic of Christmas- the lights, the coziness, the gathering of family and friends, the joy it all brings, through the eyes of a baby? It doesn't get any better. We already have started putting up decorations, and she is mesmerized and so interested in it all! I can't wait for our tree- I know she'll love it.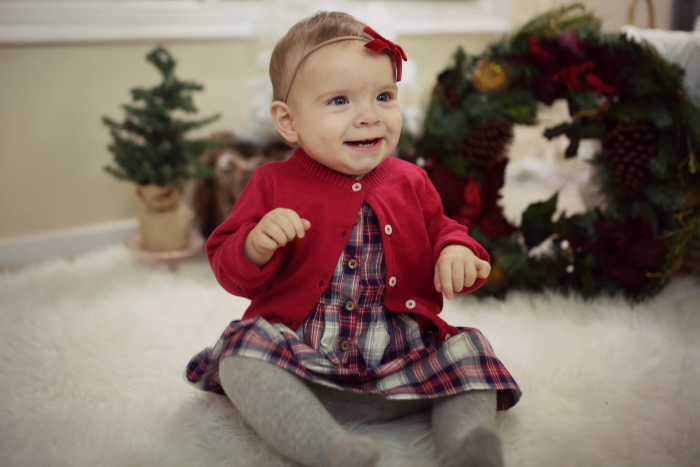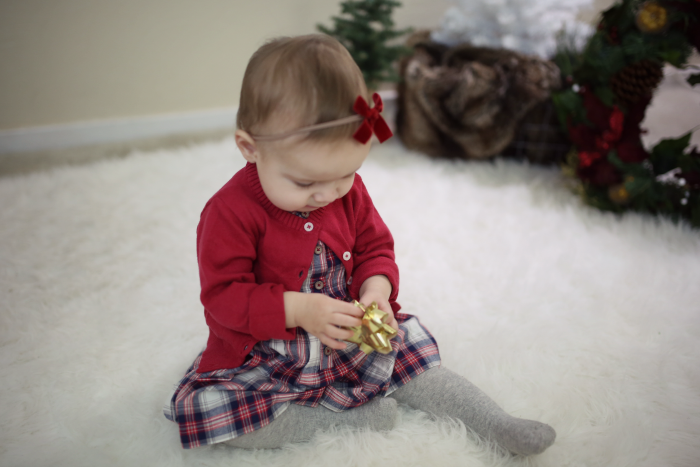 Now we all know that one of the most important parts of any season is the wardrobe to go along with said season. I mean, if you've read my blog for even the shortest while, you'll probably figure out I love me some fashion! Dressing myself is a fun challenge that invigorates me and is something I'm passionate about, but I'd have to say that dressing my baby girl might even be just a tad bit more fun. Maybe. ;) I just love picking out the cutest outfits for her to wear each day, and obviously when faced with the task of picking out her holiday outfits, I'm kind of on cloud nine over here!
I mean. She's like my little doll.
One place where I always find the best clothes (for both kiddos!) is Carter's. We own so many of their pajamas, it's kind of ridiculous. But they are so much more than pajamas. They have the cutest baby holiday clothes right now, that are affordable, comfy and easy to wear! A necessity for little ones!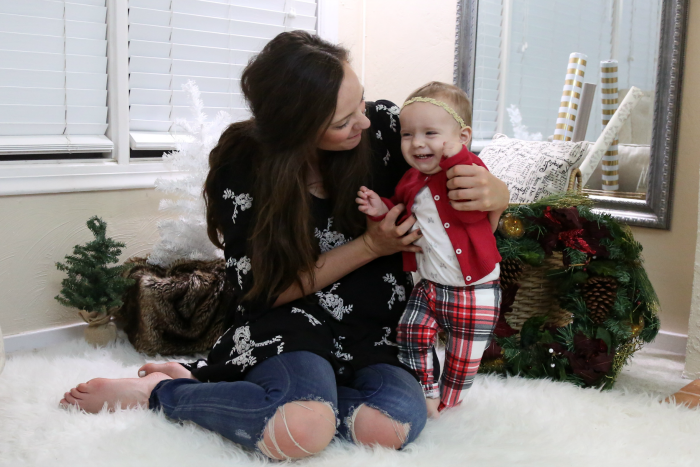 I MEAN. How cute are these plaid pants?! They're fleece-lined, too, so she's nice and cozy warm. I think it's obvious I'm loving red for her for the holidays. It's just too classic, how could I not? I'm basically dying over all of her precious holiday clothes! Sophie girl is going to be better dressed than me!
…And I am 100% okay with that.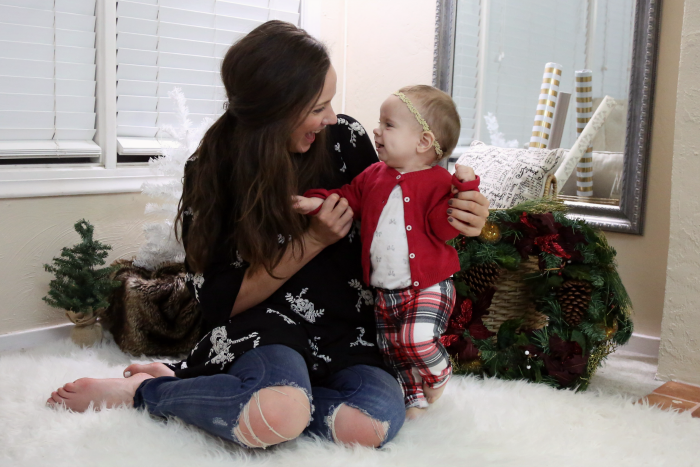 I can't believe that Christmas is so close! Time for all of our traditions, this time with TWO babies! :) Putting up our lights and tree, baking Christmas cookies, looking at lights, watching all of the movies, listening to Christmas music all day every day. It really is the most wonderful time of the year.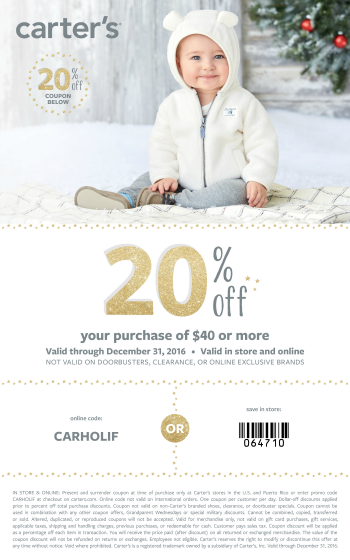 Sale alert: Carter's is having some awesome Black Friday deals and a "Dash in to Win" sweepstakes that will award promo cards to the first 100 people to arrive at your local Carter's or OshKosh store. Check here for details. Get 20% off $40 or more through 12/31/16 with code CARHOLIF.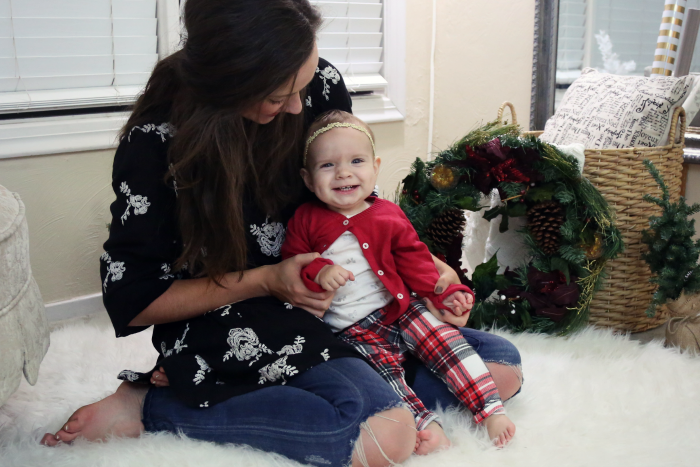 Yep, this Christmas is going to be a good one.
xo
p.s. outfit #1 | outfit #2 | outfit #3: top + leggings
Read More on Katie Did What