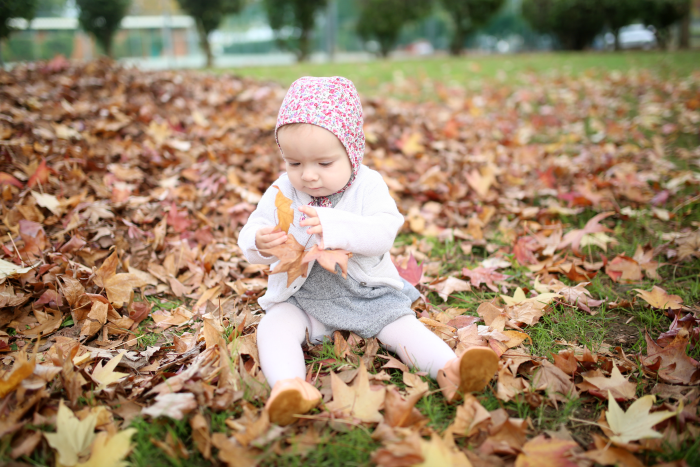 Who doesn't love Autumn? The slight hint of briskness in the air. The crisp, crunchy leaves that are changing the most vibrant colors. The transition from warm weather to cold. It's all kind of magical. To quote one of my favorite authors, "Life starts all over again when it gets crisp in the fall." I'd have to agree.
We decided to take advantage of the beautiful foliage and do a little mini fall photoshoot with our Sophie girl. I'm going to cherish these forever. That sweet baby, sitting in those crunchy leaves, inspecting them, rustling them, trying to eat them (lol). It's all just so good. I love seeing her explore the world- there's nothing better.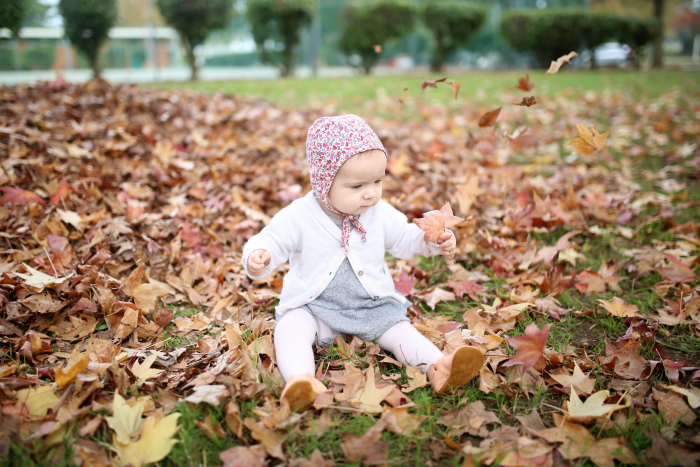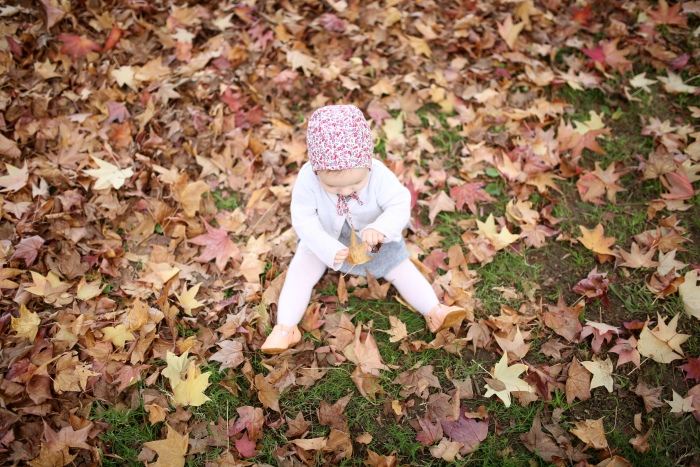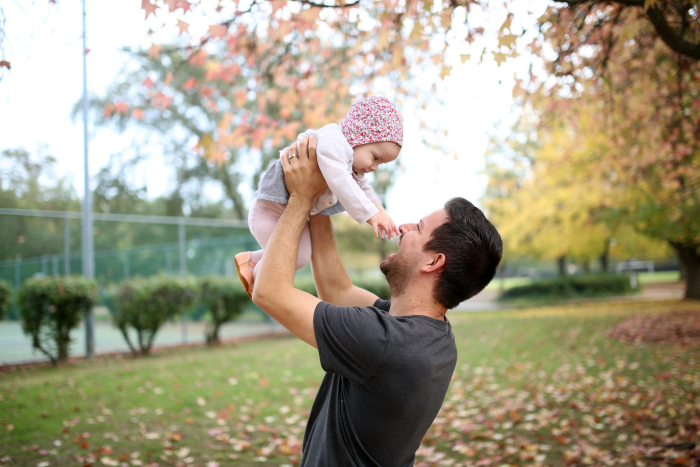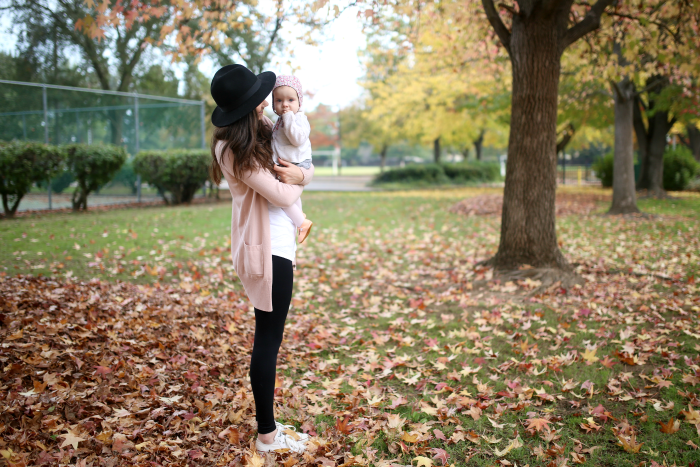 tee | sweater (old h&m- similar here) | leggings (50% off!) | shoes
Magic.
xo
Read More on Katie Did What