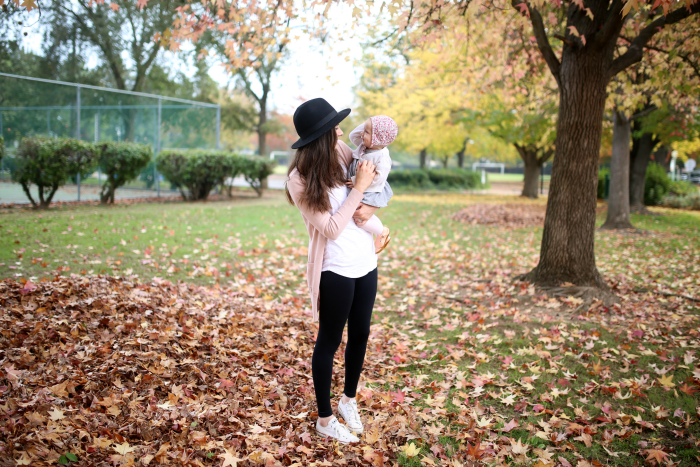 tee | sweater (old h&m- similar here) | leggings (50% off!) | shoes
I've been thinking a lot about being thankful. Maybe it's the time of year that's bringing it into the forefront of my mind, or maybe just where I am in life, but lately it's all-consuming. This feeling that everything I have is all mine, it's sweet, it's special and it's something to never take for granted. I'm so grateful for what we have, where we are in life, for my two sweet babies whom I love more than life itself, for my husband who is more myself than I am (to steal a quote from a favorite book of mine), for my family and my friends and this LIFE. It's all so important and there is always so much to be thankful for.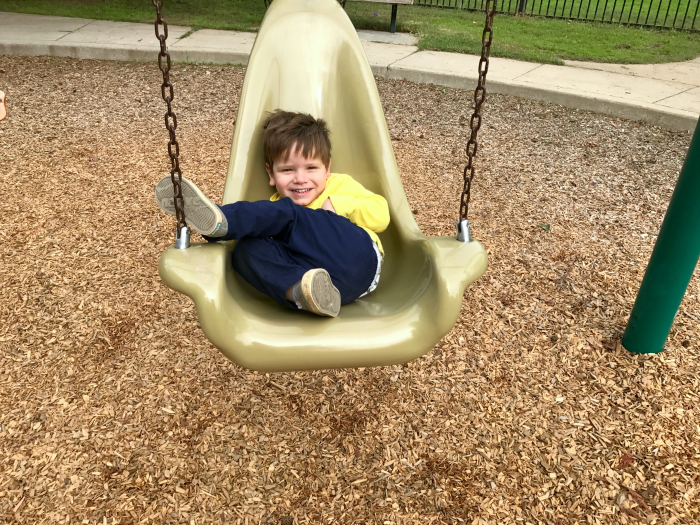 And it's all so easy to forget, isn't it? The blessings, the joy, the simplicity of a beautiful and messy and awesome life. So easy to take it all for granted. But I'm trying really hard not to.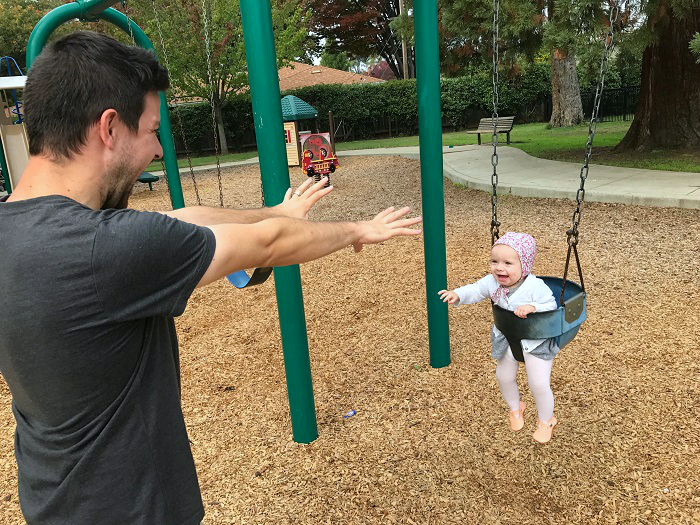 And anyway. In yesterday's sermon, our pastor said something that has been on my heart, and so I ate up all of his words yesterday and left feeling empowered and refreshed:
Be thankful no matter what.
So simple, yet so profound. Let's all go into this week living that truth.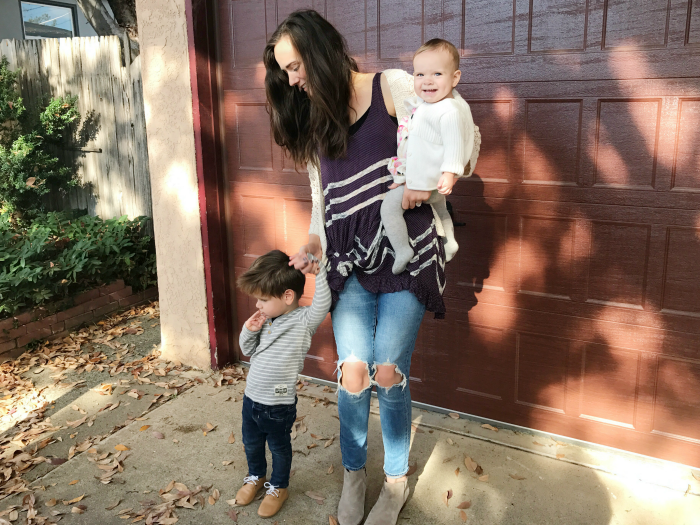 top | jeans | boots | Sam's top + shoes
This weekend was full of goodness and my soul feels ready for all that this week is going to bring.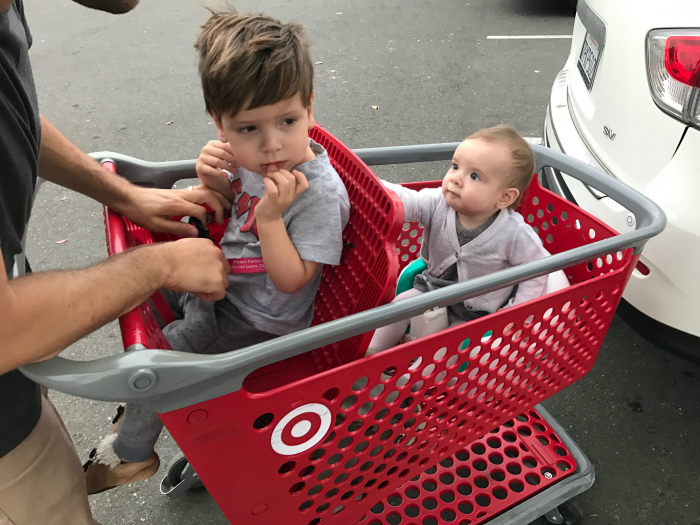 Friday was a trip to Target with the babies, who surprisingly always do really well at Target (fingers crossed I didn't just totally jinx it). I just think it all boils down to genes, really. I mean, their mama loves Target, so clearly they do too. ;) Makese sense, right?
Also, yes, Sophie is in a bumbo seat. It just works, okay?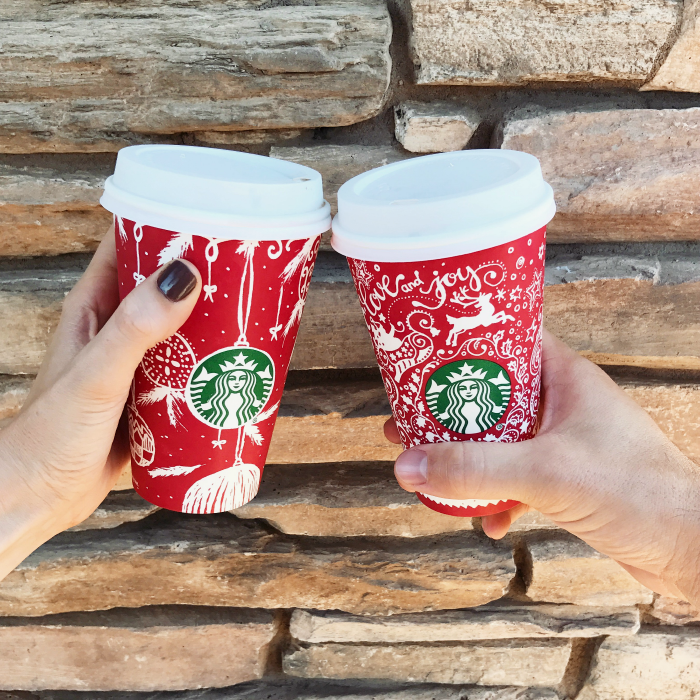 Saturday we got a reprieve, after a veryyyyy long week (thank God for my hubby's amazing parents!!!) and went on a day date, just us two- lunch at my favorite local spot, Starbucks holiday drinks (BOGO! And Peppermint Mocha- always) and some super fun house hunting (both realistic and some very, very unrealistic), laughing, holding hands, being baby-free for a few hours and dreaming big. This man really is my other half and I couldn't be more excited for what our future holds. As long as he's in it with me, I know it's going to be good.
Sunday was church and family time. We picked up our Operation Christmas Child boxes- one for each baby, and I am so excited to fill them, with Sam and Sophie's help. :) It's one of my favorite traditions for our family. This season is all about GIVING, and this is such an amazing way to teach that to our children, too. If you're interested, here's the website.
Okay, who's with me to remember to be grateful no matter what this week? I'm all in.
xo
Read More on Katie Did What