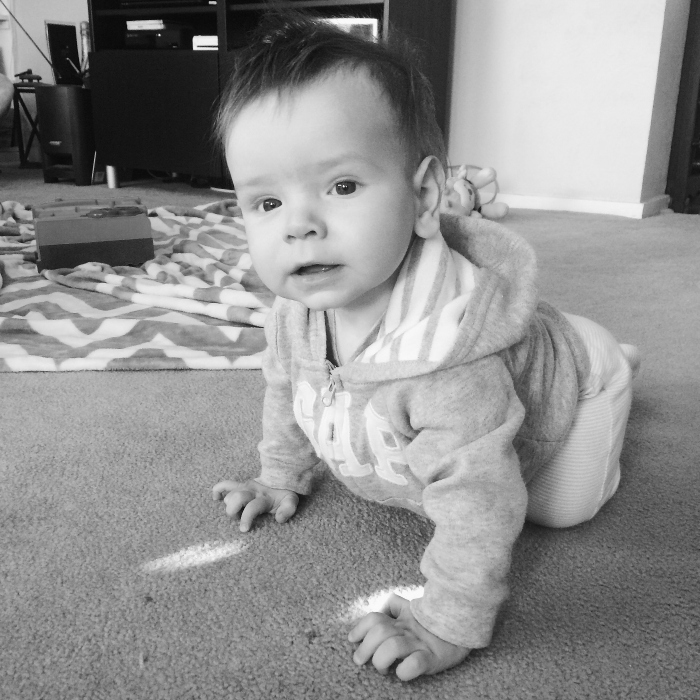 Gosh this post is a hard one for me to hit publish on. There have been a lot of tears around these parts the past few days. There has been a lot of frustration and anger and confusion and bad feelings and donuts and I guess I'll just get right into why that is…
We went to Sam's 9 month well baby check up last Friday. The medical assistant took his measurements, weighed him, then left the room, like usual. But then, a few minutes later, she returned, to weight him again. This is when we knew something was up. Once the pediatrician came in, she told us she was concerned because he hadn't gained any weight since his last appointment, 2 months ago. In fact, he had lost 2 pounds. This may not seem like a huge deal, 2 pounds, that's nothing, but for a little 15 pound baby who needs to always be gaining it's a pretty big deal. She ordered some blood tests and PRAISE GOD they all came back fine. So our next step is to get more calories into him and to come back in 2 weeks for a weigh-in. And that's how our appointment ended.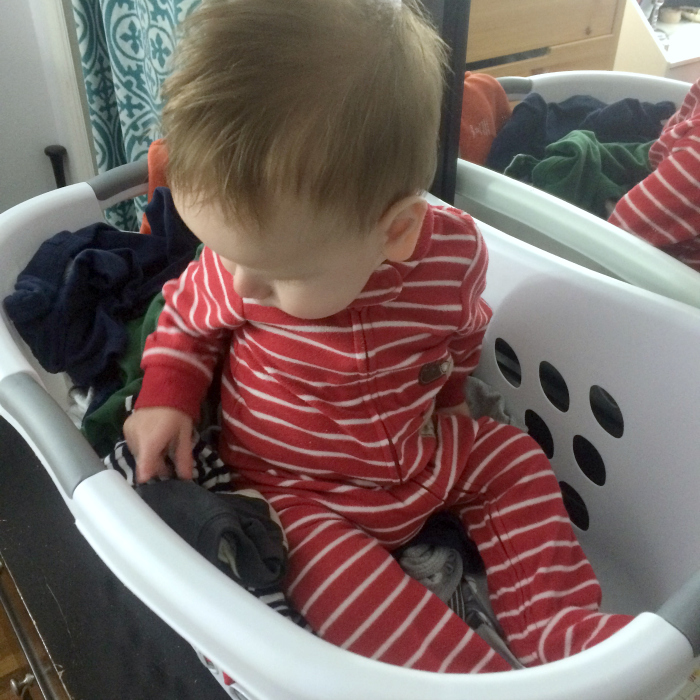 What do you do when your healthy and happy little baby boy is in the 2nd percentile? What do you do when you are told that he's perfectly healthy, but he's lost 2 pounds in 2 months? It isn't easy to hear. Sure, he's been slow with the eating thing. But he just doesn't like solids yet. He still has me. But now I know that I'm not enough.
This is just so hard. I was so proud of those little rolls. I made each and every one of them. But now I know I can't do it all on my own anymore. I've been trying and it's simply not enough. But what do you do when your baby refuses a bottle, or when your baby won't eat solids, no matter how much you try? When your baby's doctor prescribes some formula feedings in addition to more frequent nursing sessions, but your baby hates formula and is suddenly refusing a bottle, too? It's a hopeless feeling. And it's frustrating. And it's tearing me down emotionally as well as physically. I don't want to resent my body. I don't want to resent my baby. I refuse to do either of those things. So we'll keep trying. For now, that's all we can do.
I wasn't going to share this on here. To be honest, I'm ashamed of it. This isn't something I take lightly. This is my whole entire world and if Sam isn't right then nothing in my world is. I wasn't going to talk about it on here, but then I remembered, if I'm anything on this blog, I'm real and I'm honest and I want to share what I'm going through. Because maybe some of you are going through this too or have experienced something similar. And maybe you have felt ashamed and scared and worried out of your mind, and I guess I just want to say to you, that you are not alone. None of us are alone. Because sometimes it sure can feel that way, especially when reading other blogs or looking at social media, but know that we are all just seeing edited glimpses and never the full story. This is my attempt at showing a bit more of my story.
The unedited, raw and real part.
So here's what we're doing. First, I'm trying to increase my supply. I'm eating more calories myself so that will hopefully transfer to Sam. Hence the donut run the other morning. Yes, I'm eating more fatty foods, because honestly, whatever it takes is my motto right now. Plus, I guess an excuse to eat donuts isn't the worst thing, now is it? ;) I'm also nursing him much more often. Before, I would nurse him in the morning when he woke up, then every time he woke from a nap (roughly 3 times a day) and twice before bed. Now, I'm also nursing him before each nap, almost doubling his feedings. We've also discovered that he likes Cheerios and Puffs and yogurt melts and things of that nature, so we're encouraging him to snack on those, and trying to get him to eat rice cereal and little bites of whatever we're eating, but it's a challenge. We found a good trick is to dip his little finger foods in some formula, that way he at least gets a bit more calories that way, too.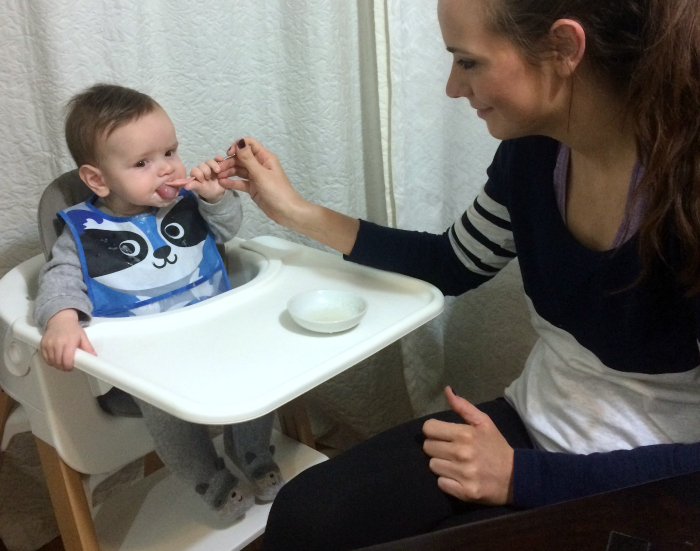 My dear Aunt Julie (she's a pediatric ICU nurse, and my mom always called nurses "angels on earth," and you know, she was 100000% correct. Aunt Julie is our angel!) came over the other night, when we were at our wit's end (okay, mostly me, I was a complete wreck) and gave us some tips and brought over a care package full of things for Sam to try, and fun sippy cups and bowls and spoons, and some beer for dad and ice cream for mom. ;) God. Bless. Aunt. Julie.
So please, pray for our sweet Sam. That we can get some pounds packed on his little body. That we will be easier on ourselves. That we will treat him well but also treat ourselves well (hence the donuts). It's really easy to take care of our babies, but we have to take care of ourselves too. We are not failures and we're all doing the best we can. I'm repeating that one a lot lately.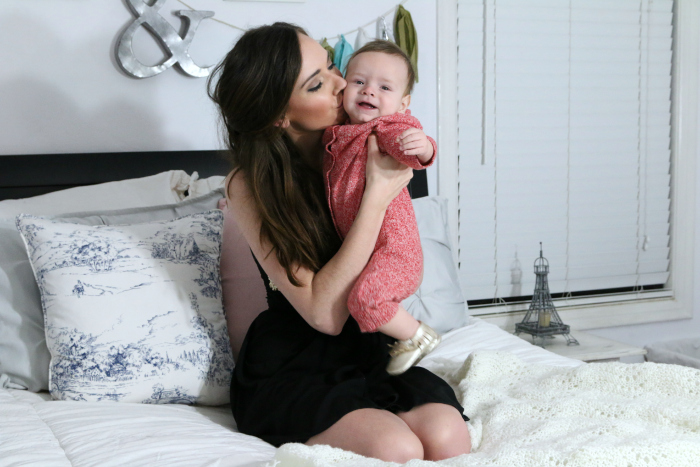 And here's the thing about that phrase "failure to thrive." He IS thriving. He's experiencing new things every day, he's learning and growing and loves reading and playing and cuddling. He laughs and dances and crawls and sits up and is exactly where he should be in all of his developmental milestones. Sam is just such a happy and fun and sweet baby, so we never for once have thought he isn't "thriving." He just needs more meat on his bones. I don't have anything really to conclude this post with except that we're trying really hard. I hope it's enough.
[EDIT: AN UPDATE ON SAM!]
Have you experienced anything like this?
Any tips for increasing milk supply/ getting a baby to take a bottle/ weight gain in babies? I'm all ears.
xo