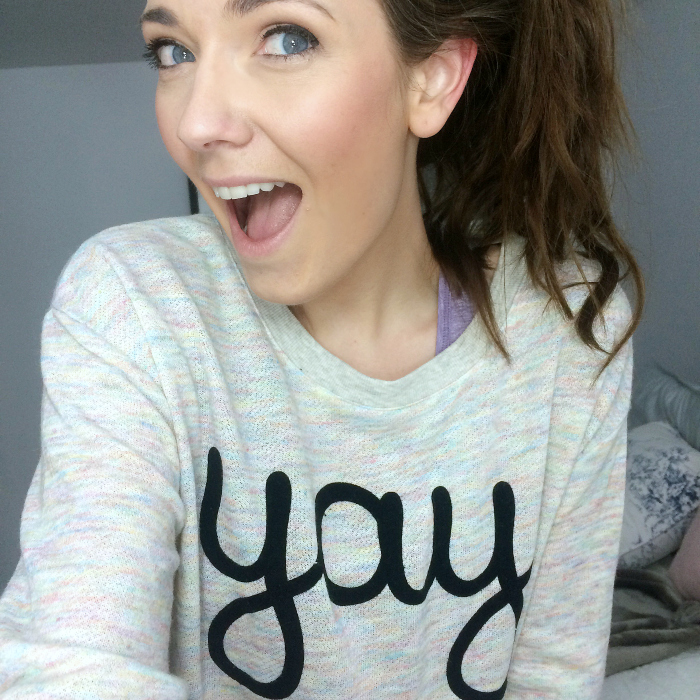 sweatshirt: c/o riffraff (use code katiedidwhat10 for 10% off!)
If I were to be asked what my most commonly used word is, it'd probably be "yay." I tend to say it, like, a lottttt. I just think it pretty much perfectly sums up a feeling in one simple, short and sweet word. YAY. See?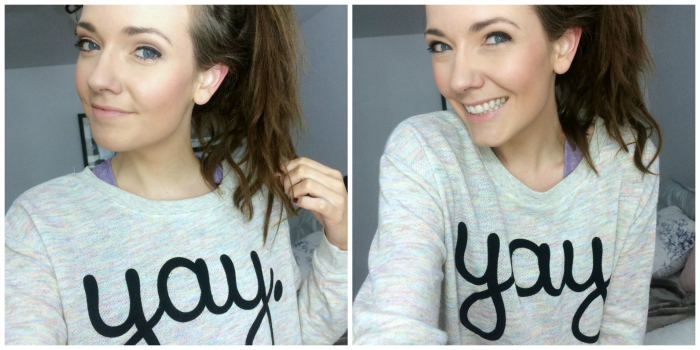 The past few days have been rough. Really rough. I'll be writing in more detail about why and what and all that in tomorrow's post, but for now I'm just going to say, I've been pretty down. And when I'm feeling pretty down, I like to do little things for myself to pick up my mood if even just a little bit. And today, that means putting on my "yay" sweatshirt and having a silly photo shoot. Because it's near impossible to be terribly down when you're wearing a sweatshirt with the word "yay" on it. Seriously. Try it.
I want to know: What's your most used word?
xo