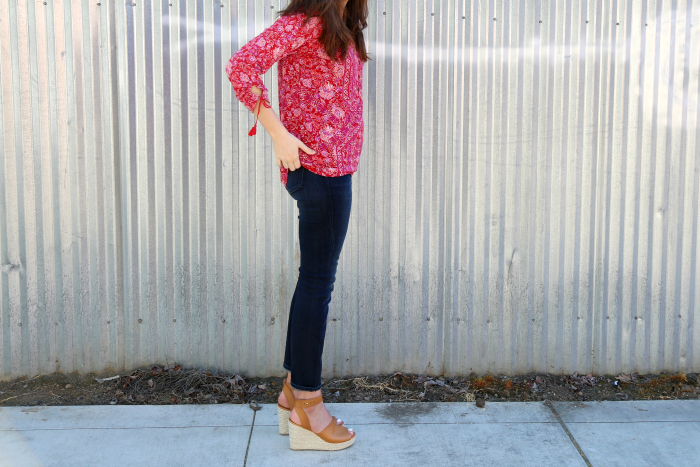 Hayden Style Jeans – Sold Out – (similar here and here)
A good pair of jeans can change your life. I love me some denim and I feel like life's too short to waste on bad jeans, you know? So when I find a pair that fits just right and that I feel confident in, well that, my friends, is something worth shouting from the rooftops! Or in my case, sharing with you here on my blog. Same difference. ;) And I've found some new jeans that I just have to share with you!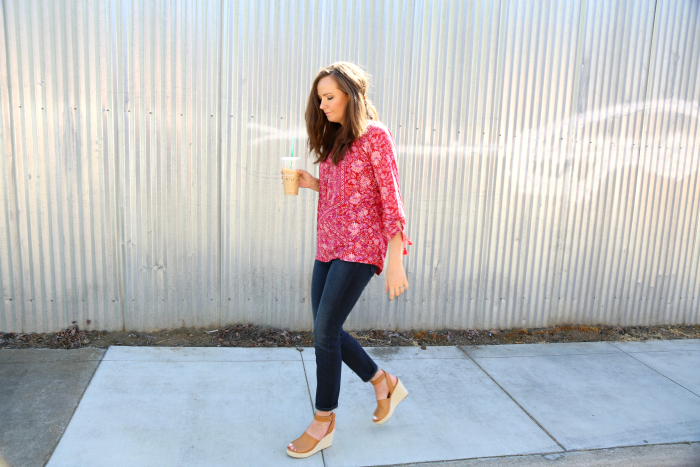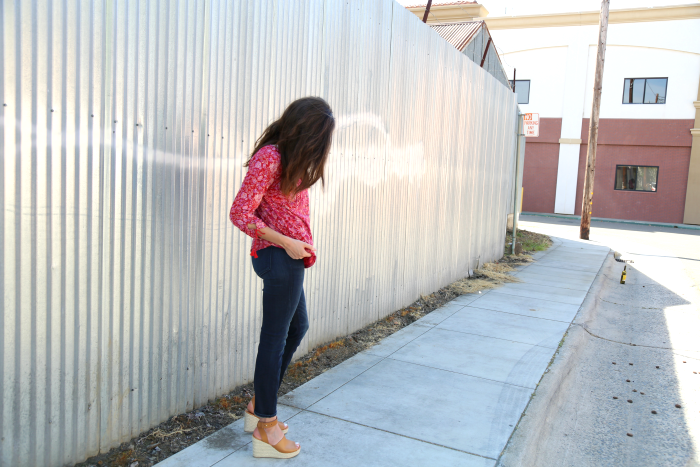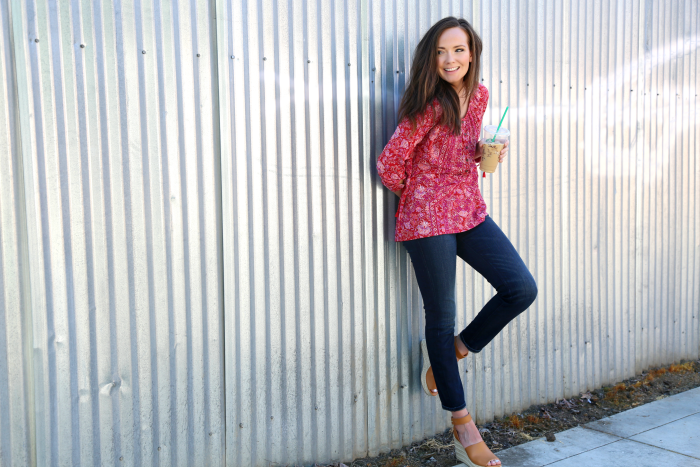 There's just something so classic and all-American about a good pair of jeans, isn't there? And these are spot on. Also, do you want to know something ridiculous? I realized that I didn't own a red top. So naturally, I had to remedy that.
This Tie Slip Henley top fit the bill. I love the boho style of it. And of course, paired with a pair of jeans and some cute wedges, it's kind of the perfect summer outfit. Very patriotic, yes? Yes.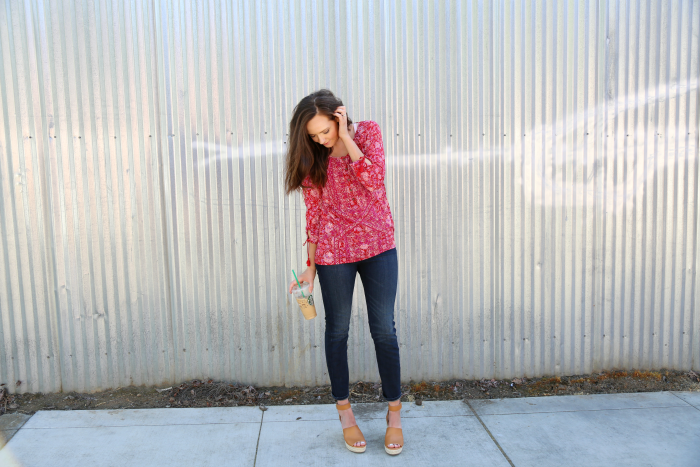 Soooo… I don't know about you, but I'm ready for summer. Long days spent outside in the sunshine, drinking lots of iced coffee (my faaave!) and spending time with those I love. That's it, you guys. That's the life.
Describe your perfect pair of jeans!
xo