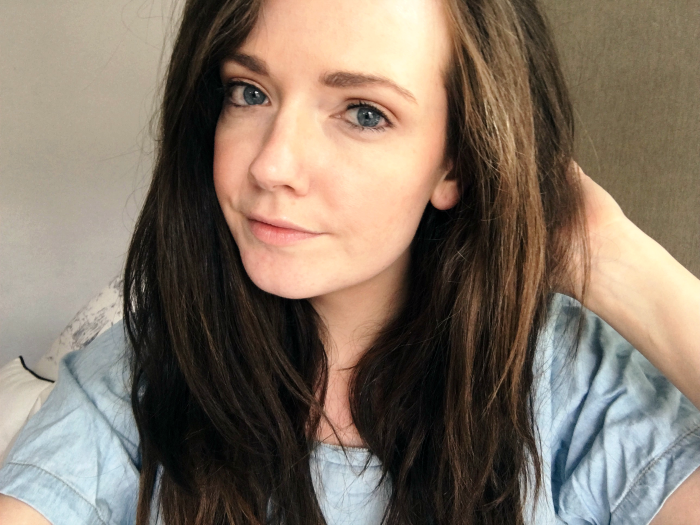 Hi guys! Today I wanted to share some of my favorite skincare products I've been using the past few months. Pregnancy was not very kind to my skin, and I broke out quite a bit (especially in the beginning) for both pregnancies. That's when I realized I need to find a routine that is gentle but effective and is most importantly kind to my skin. And I am really happy with the products I've been using lately!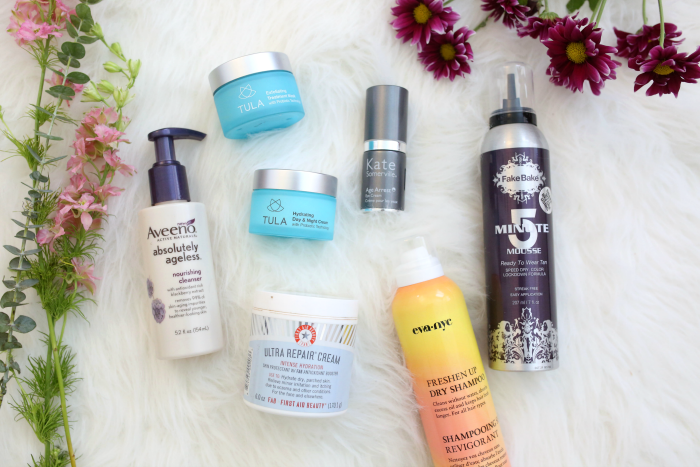 Tula day and night cream + face mask. Okay, so I was really excited to try out Tula, and all of the hype I've heard did not disappoint. It's so nice! The products are sensitive for your skin and absolutely lovely. I've noticed my skin is brighter and far less break outs now, too! And the mask is just as gentle. I definitely recommend!
First Aid Beauty Ultra Repair Cream– Love love loooove this moisturizer. I pretty much switch off every other day with this one and the Tula cream. It's made a vast improvement on my skin and leaves it brighter and smoother than ever. The tub last foreverrr too.
Kate Somerville eye cream– I always use eye cream, and have been loving this one. It's thick, but not too thick, and is great for morning and night use.
Aveeno cleanser– Okay, I would use this for the smell alone. It smells so good! But it's also a nice consistency and leaves skin feeling refreshed, smoooooth and clean. Really all you can ask for in a cleanser, yeah? ;) I use morning and night.
Fake Bake tanner– So the consistency of this stuff is really strange (really moussey!) and takes some getting used to, but I love it. I have been using St Tropez mousse forever, but noticed it just wasn't cutting it any more for me, so I switched to this and have been loving it! No streaks, easy to apply with a mitt, and has NO smell! It also is super fast drying, which is HUGE since I do not have time to wait for my tanner to dry! I also have been using NKD SKN and love it, too!
Not skincare, buuuuut I'm also obsessed with this dry shampoo. It's by far the best-smelling one I've ever used. And high fives allll around for going days with washing yo' hair! #momlife
Another favorite is this organic face mask by truself organics. No parabens, no sulfates, no bad stuff, cruelty free. And leaves skin refreshed and cleansed! It's basically amazing. And since it's Earth Day, they're having a sale for 25% off everything with code EARTH25! Hurry, ends tonight.
And there you go. I like to keep my skincare fairly simple. Not too many products, but enough to feel like I'm taking good care of my skin, since the older I get the more important I realize that is! And it's something worth investing in!
What are you favorite skincare products?
xo