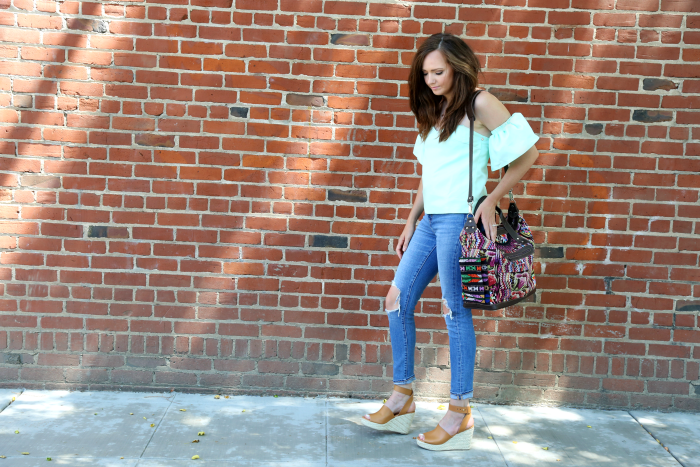 Top is sold out – closest match I could find here | jeans | wedges | bag c/o nena & co
How. Fun. Are. These. Puffed. Sleeves?! RIGHT?! I'm obsessed.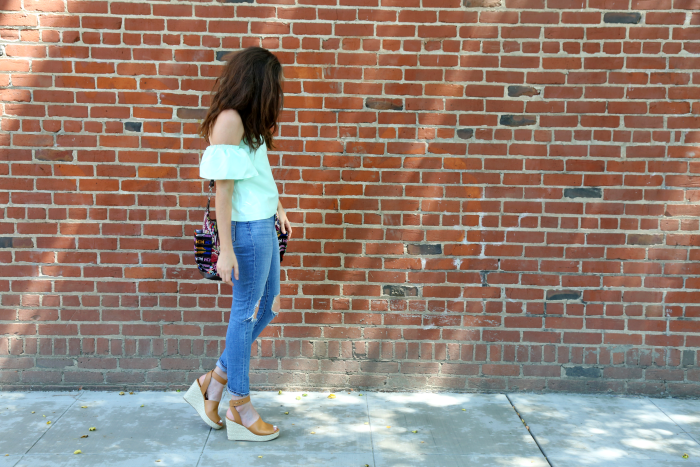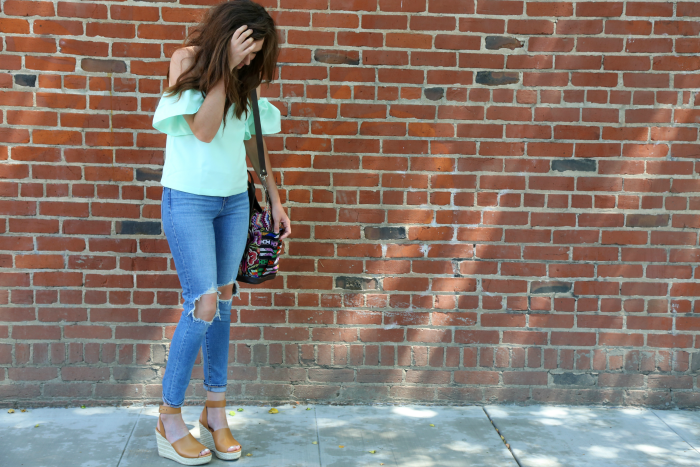 And I totally feel like Anne of Green Gables.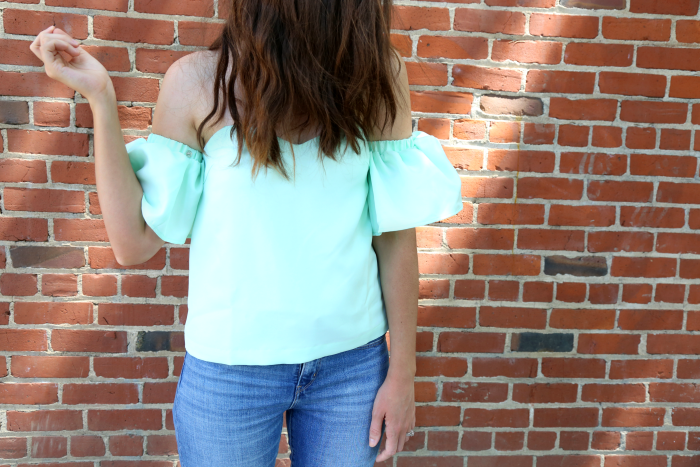 Come onnnn, you know what I'm talking about.
It would give me such a thrill, Marilla, just to wear a dress with puffed sleeves.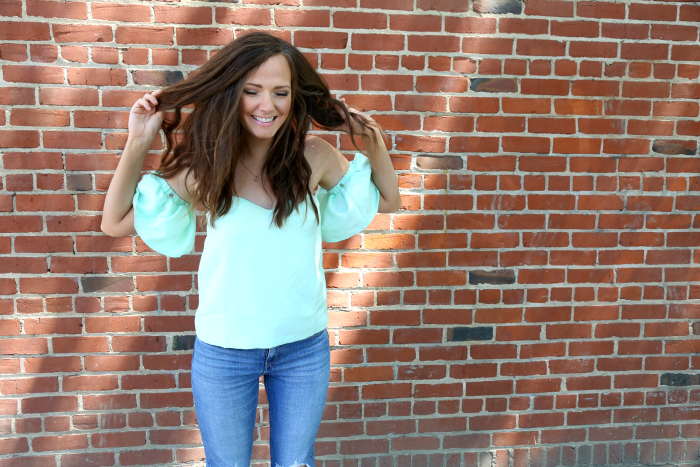 Well, it ain't a dress, but it's still making all of my Anne dreams come true.
xo