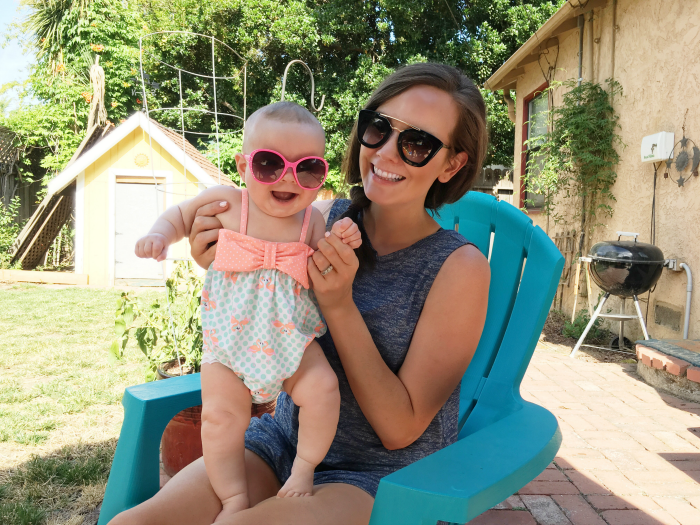 sunglasses (via shop ditto– a sunglasses subscription service- use code KATIEDIDWHAT for your first month free!) | chair | bathing suit | Sophie's sunglasses c/o
We spent our Memorial Day just relaxing at home, and we spent most of the day outside soaking up the sun, and testing out Sam's new pool. As you can tell, it's pretty rad.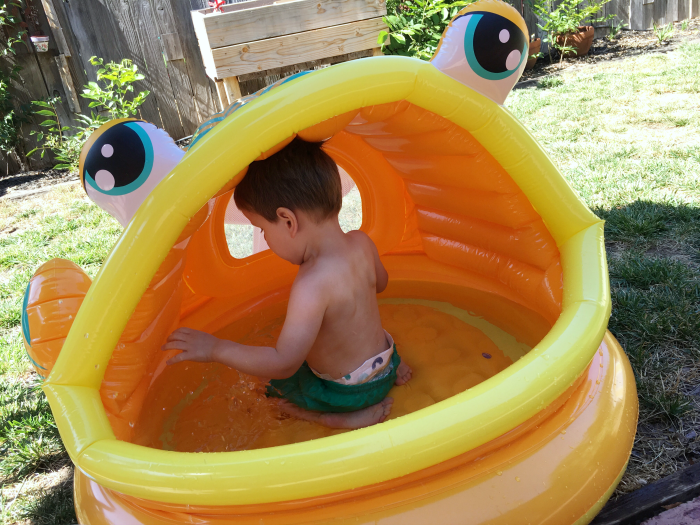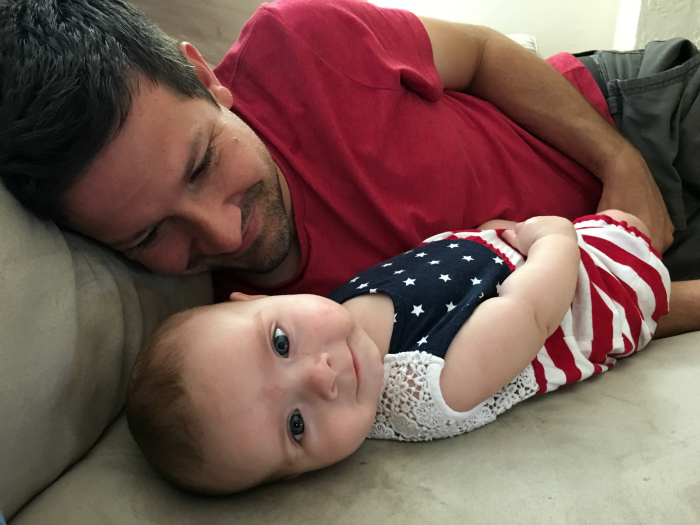 Another Monday has come and gone, so you know what thaaaat means. Another installment of Bachelorette MAN QUOTES! Every week, I watch the show with my hubby and write down our commentary. It's pretty funny, I promise. See last week here!
ALSO. This week we're sharing our picks for the TOP THREE! Last season I totally nailed it, so we'll see how we do this year…
MY TOP THREE: Jordan (aka Aaron Rodgers' brother), Chase, Luke
ZACK'S TOP THREE: Jordan, James Taylor, Grant
And now on to the quotes!
Katie: Annnnd Chad officially has made everyone his enemy. In the first two minutes. Good job, dude.
Zack: The double hand wave! I guess you have to do that when you wave to 25 dudes.
Zack: Putting out cars on fire with water… This probably isn't the best date to do during a drought.
JoJo: "Trust is a big deal to me, so I want to see what these guys have."
Zack: What?? They're not doing trust falls!
Guy: "Grant is a real firefighter so he's gonna be a good contender to win this."
Zack: Well, I mean, one would hope he'd be more than just a "contender."
Luke: "I'm not worried about Wells, but Grant is going to be a threat."
Katie: Well, yeah, Grant had better be a threat. And oh my, I am very worried about Wells…
JoJo: (to the guy who looks like Jim from The Office) I brought you here to find out more about you.
Zack: What was it like being on The Office? Are you still together with Pam?
Zack: JoJo defending Chad makes me dislike her so much.
Zack: Chad keeps saying how rich he is. I'm pretty sure JoJo isn't doing too bad herself, so I don't think she's impressed.
Chad: "These guys are all nice guys, but nice guys are the ones you have to watch out for. They're the a-holes."
Zack: That's what a-holes say.
The TV just showed like 5 guys faces in a row and each one, both of us said, "who's that?"
Why does everyone have a notebook? Is everyone taking notes?
Zack: Why did it take 1 hour and 47 minutes to see Chris Harrison?
Alright, that was this week! Who are your top three picks??
xo