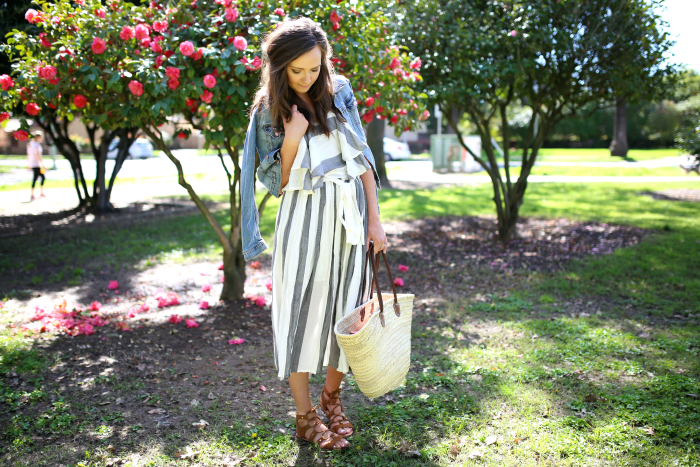 dress (more sizes here!) | jacket (old h&m, similar here and here) | sandals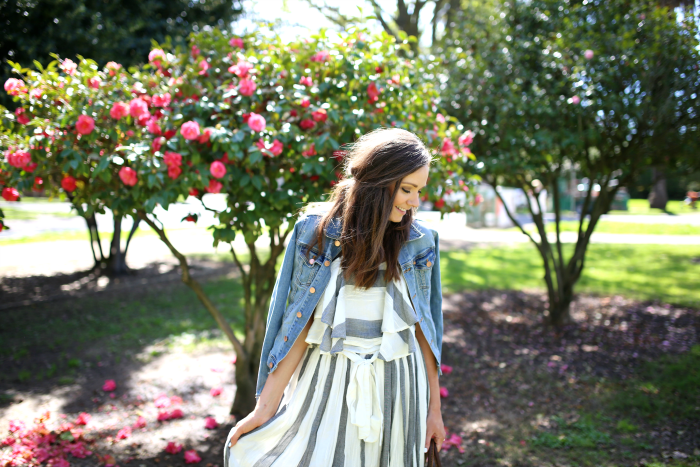 You guys. How perfect is this dress (actually a two-piece!) by Free People?! I'm dying over it. The fabric is amazing quality, and so soft and flowy. I love it. Definitely worth the hefty price tag (and you know me, I like a good deal when I find one! But I will pay for quality!). I actually picked this up during the Shopbop sale, and am IN LOVE. Also, these gladiator sandals are going to get so much wear this spring/summer!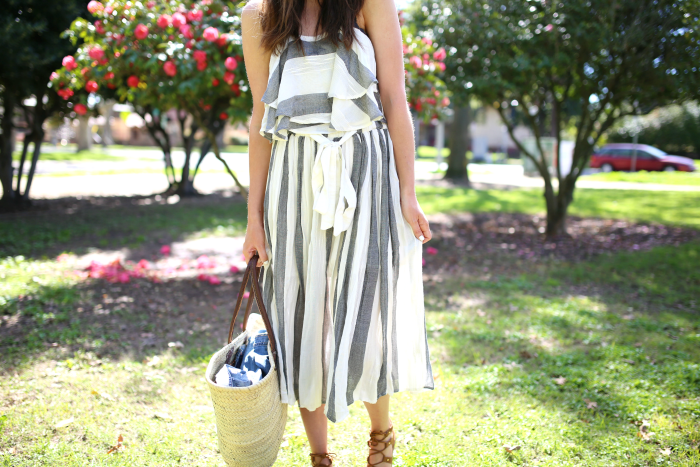 I am so excited the weather is warming up and spring is on the horizon! It's my favorite season, for sure. Just makes me happy to get some sun on my skin and spend time outside!
Speaking of getting sun on my skin, I was just sent a new self tanner, and I LOVE IT, so naturally I had to share here. I have been using St. Tropez foreverrrr, but was noticing it didn't really seem to be working well? I don't know what it is, but it just hasn't been doing it for me. So I tried out Nkd Skn, and you guys. I love it! I have only applied it once, but it was super easy to apply (love the mousse, and the mitt is a must!), it isn't streaky, it has NO smell (huuuuuge bonus!) and the color is nice and natural, and the best part? I can actually tell that my skin is tanner. There's something satisfying about that, you know? And I'm not about getting skin cancer, so YAY for fake tanners that work well! I'm wearing it in these photos, and I'm so happy with the results. Just thought I'd share a new product I'm loving lately!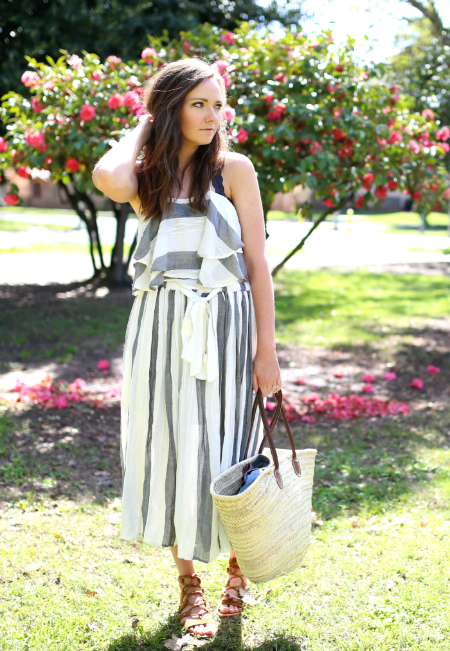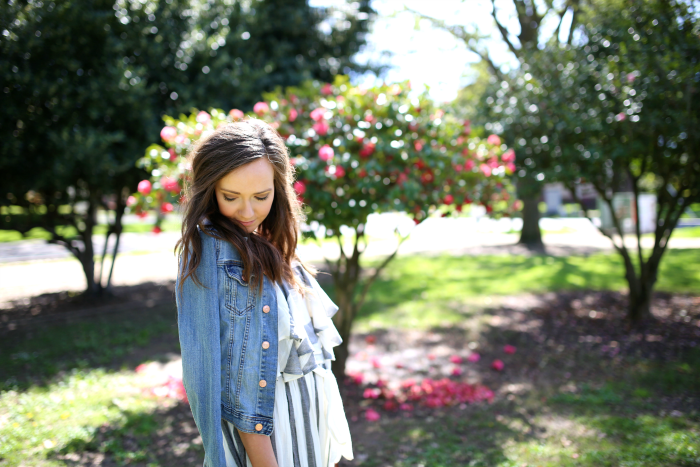 So this is what I'm planning on wearing for Easter this year. I thought I'd share a bit earlier to give you a little inspiration for your own Easter outfit! :) My favorite part of this dress is probablyyyy that it is literally PERFECT for nursing! Seriously, if you're a nursing mama, you need this! No need for a cover, as the top covers everything so well.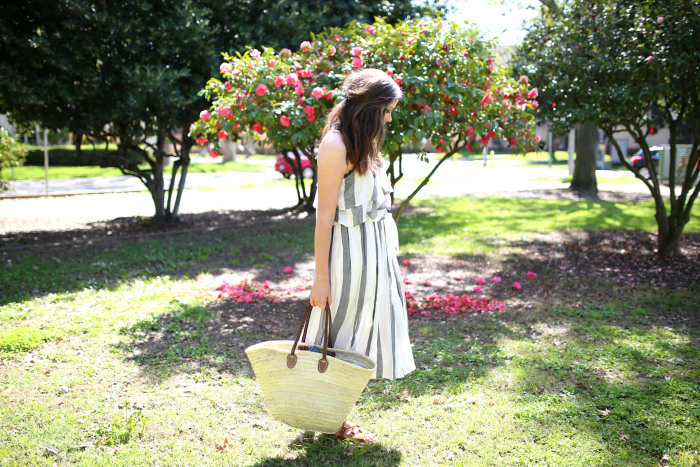 Annnnd happy weekend! March Madness (college basketball tourney) started yesterday, and I'm not usually that into sports, but this is seriously one of my favorite things! I filled out my bracket, and actually am doing really well so far! I picked Yale to win their game yesterday (an upset) and they totally did. My reasoning? Rory Gilmore went there! Duh. ;)
What are you wearing for Easter?
Have you been watching March Madness? Who do you have winning, if you filled out a bracket? I picked Oregon to go all the way!
xo