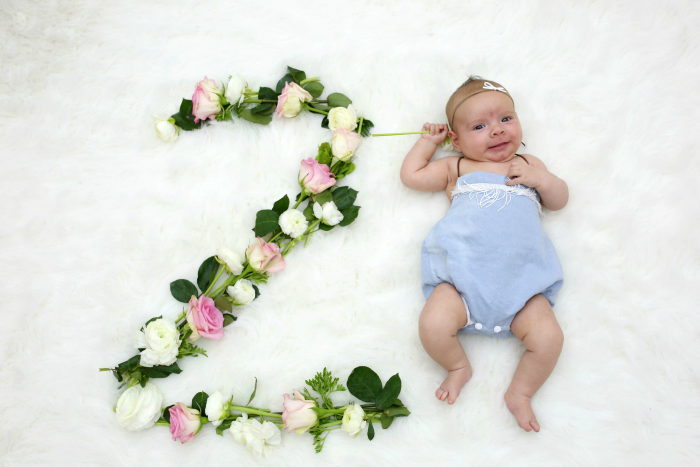 I cannot believe it! We blinked and it's already been two months with our Sophie girl!! Two months of baby snuggles. Two months of having two babies. Two months of sleep deprivation. Two months of pure sweetness. Two months that I wouldn't take back for anything in the world. I love these sweet babies of mine!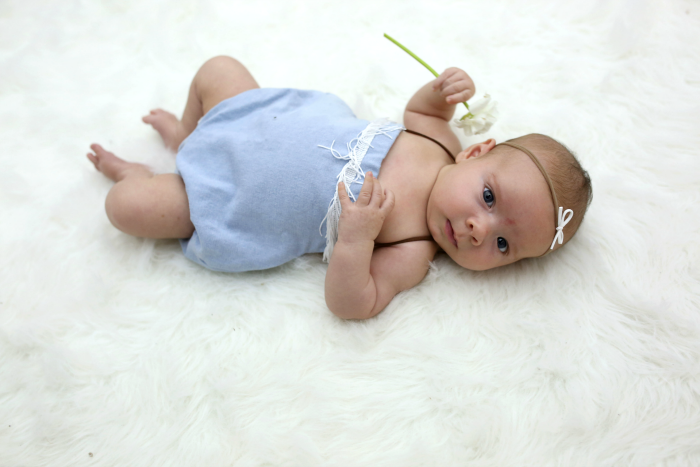 romper c/o | bow c/o
Sophie Michelle at two months…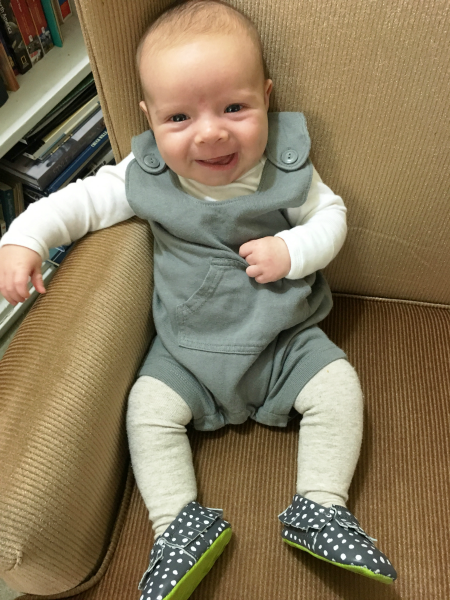 romper: gap via thredup | moccs c/o
She's smiling and cooing so much! That big toothless grin is one of my favorite sights in the world, and she gives it out more and more these days- mostly to mama ;)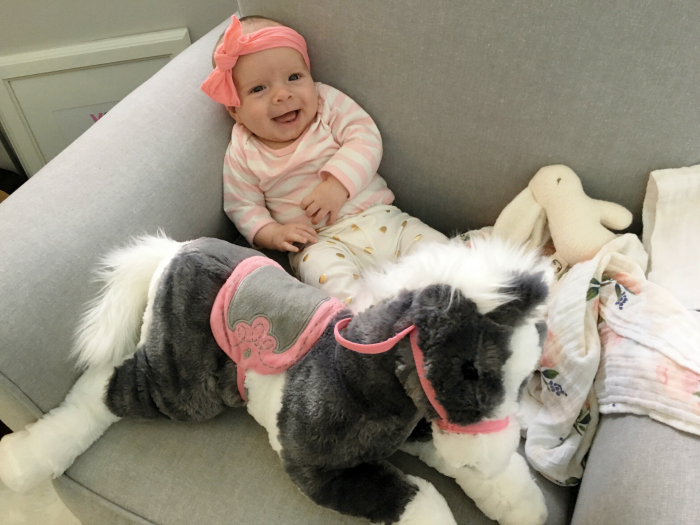 She cries pretty much only when she's hungry or wet or tired. She is so easy-going! Much different from her brother at this age!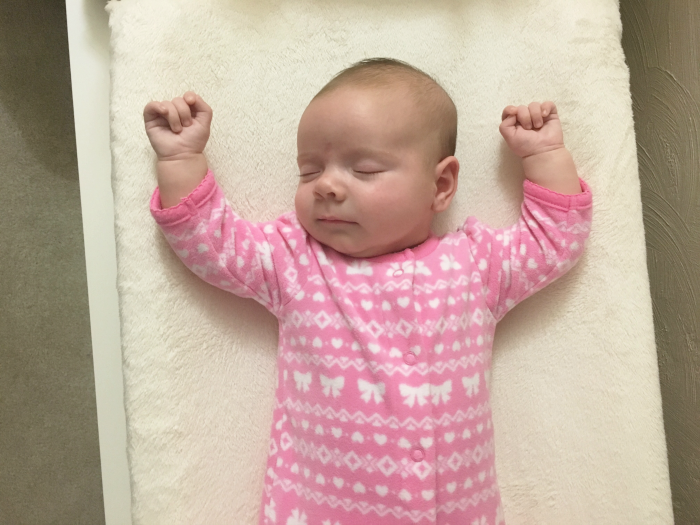 She is sleeping good chunks now- the past week we've gotten 5 hours in a row for the first stretch, then she wakes to eat and goes right back down for another 2-3 hours! She is also SO good at naps- and her wake time is about 1.5 hours before she's ready to sleep again. If we don't put her down, she just falls asleep on her own. If only I could do that… ha!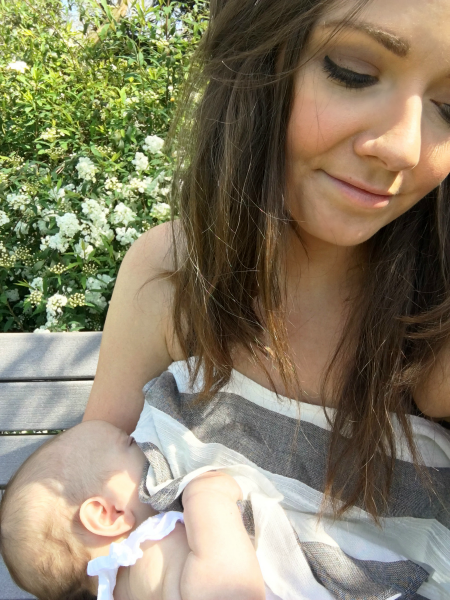 She still is a little eating machine- it's kind of her favorite pastime. ;)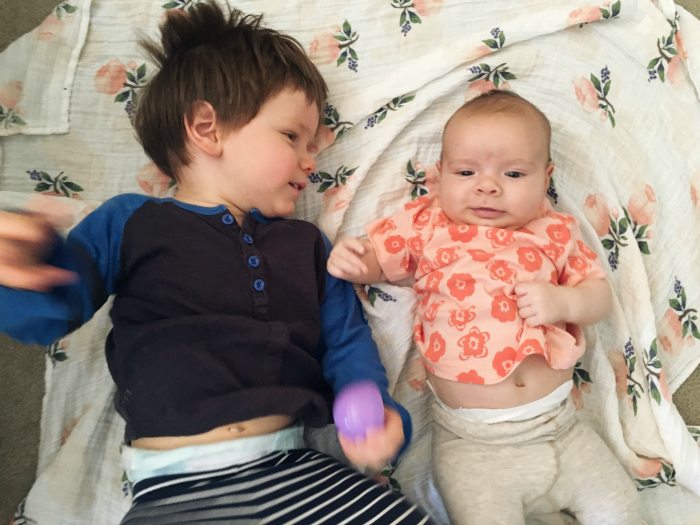 Sophie's tee c/o | blanket
She loves to watch her brother play, and is so content just sitting in her bouncer staring at his every move.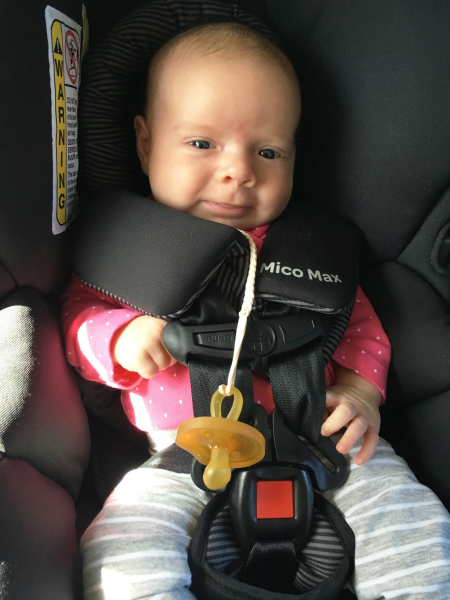 She loves car rides and if she's upset, she'll stop crying once she's in her car seat and we start driving and will always fall asleep in the car!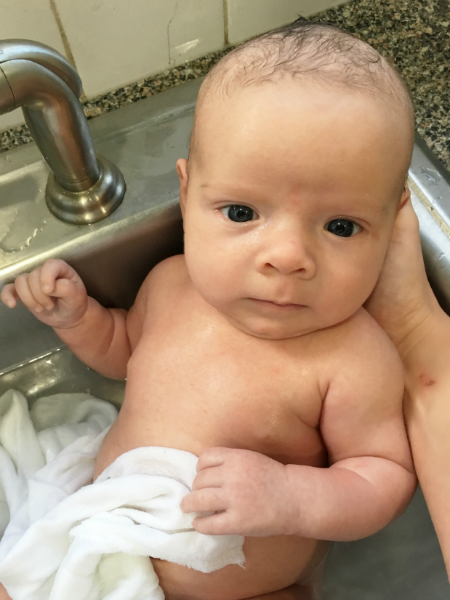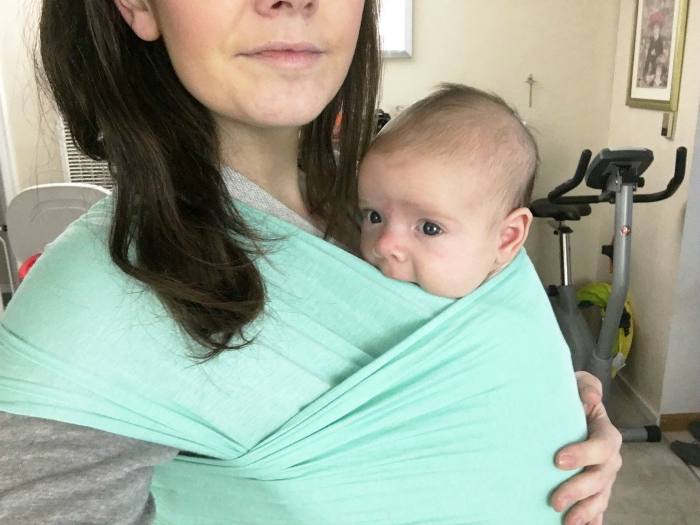 She still loves bath time and being worn in the wrap. These are also two of my very favorite things. :)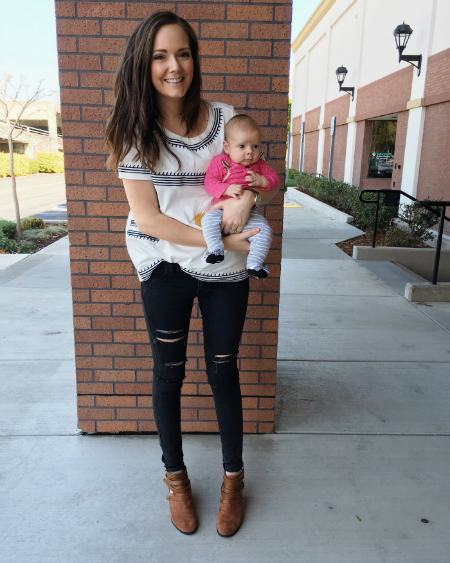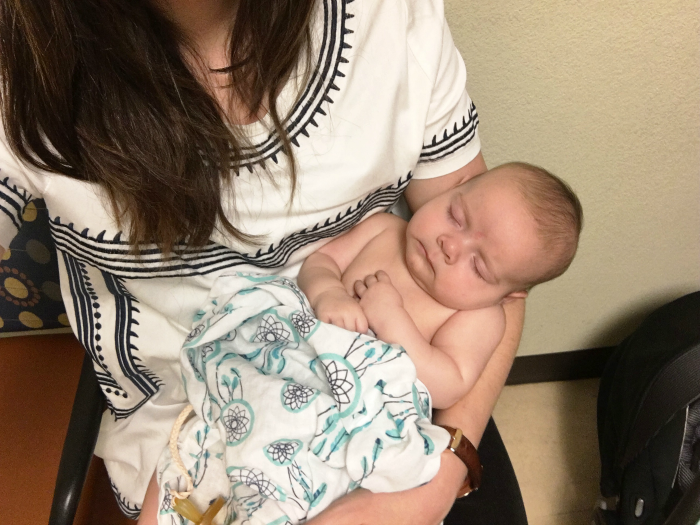 blanket c/o
She is 13 lbs 1.4 oz and is 22.25 inches long. I am loving my little chunky babe! And she did so great at her 2 month well baby appointment. She got a few shots, but took them like a champ and even smiled at the nurse when she got the oral medicine. :) Our little charmer!
Sophie love, you are our joy! You are just pure perfection and we couldn't imagine life without you!
xo
p.s. Sophie at one month