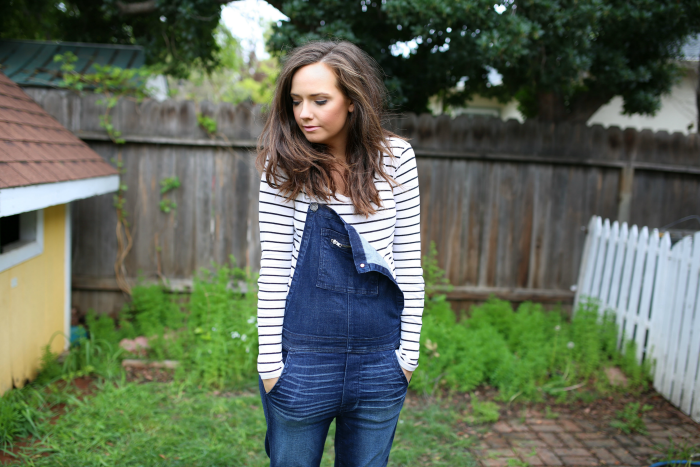 overalls (similar) | top (similar) | sneakers | watch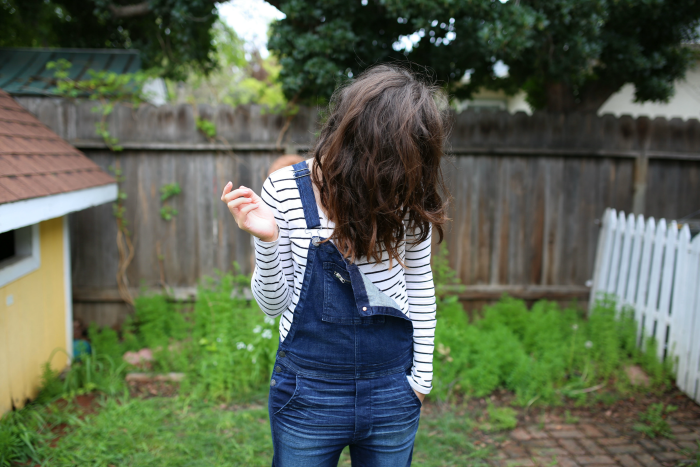 I loooove me a good pair of overalls. And I love even more that they haven't seemed to go anywhere in the fashion realm: yes, that's right, they are back for the season and I am pretty happy about it! They are perfect for running after a toddler, and getting down and dirty. I mean, that's kind of what they're made for, after all.
"She could be a farmer in those clothes."
(Name that movie)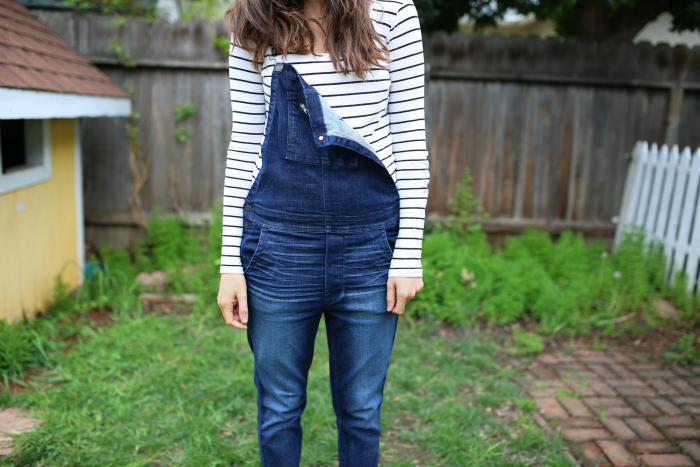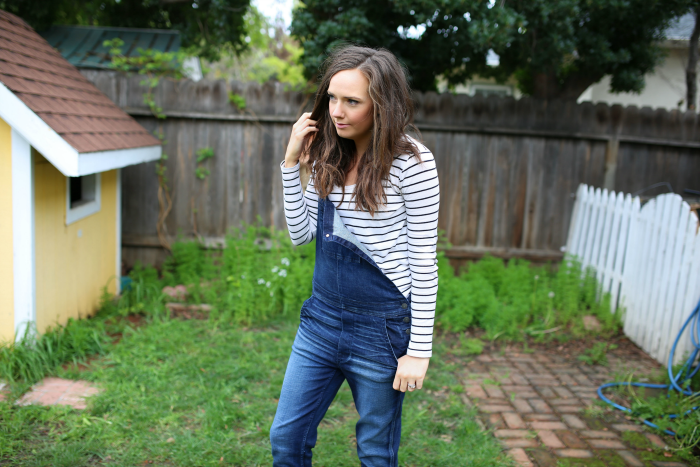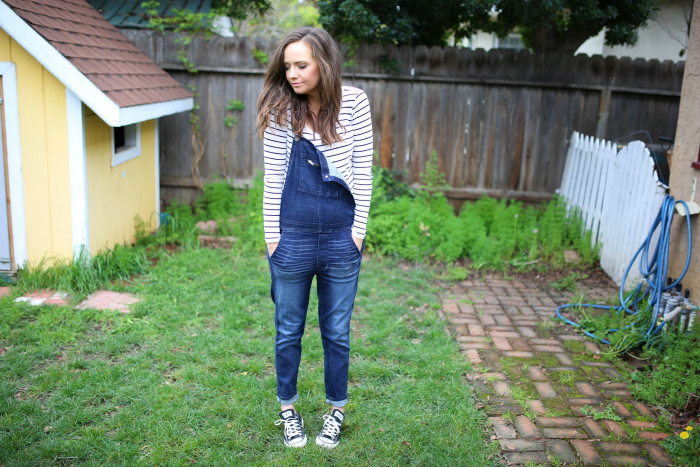 And just for fun, I found a few of my favorite overalls from the web. Thinking I need to invest in a few more pairs! I'm especially loving black!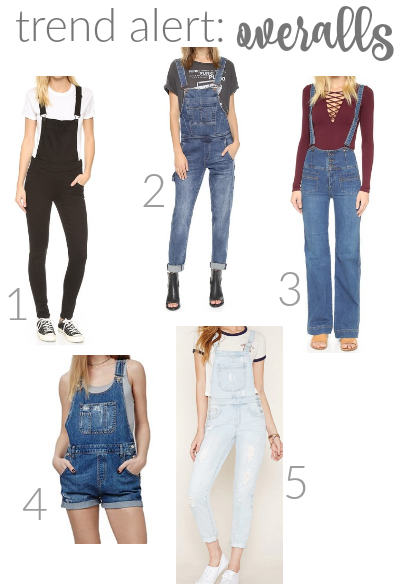 1 | 2 | 3 | 4 | 5
What's your take on overalls? Yay or nay?
Do you like this idea of me picking a trend and styling it, then sharing my favorite pieces? I'm thinking it'd be a fun series for spring! Let me know!
xo
Read More on Katie Did What