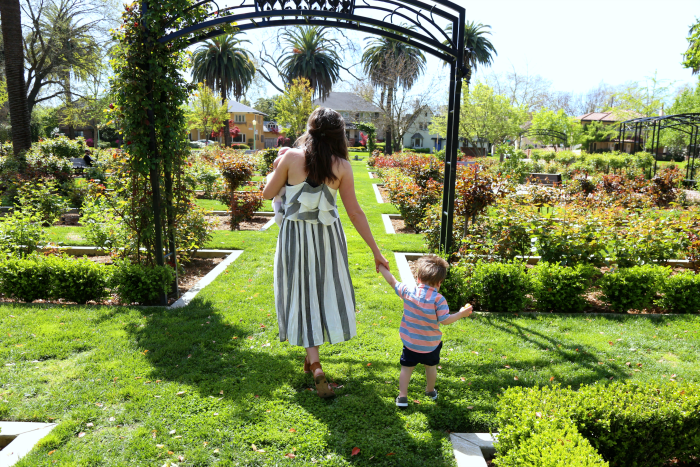 Life with two is a challenge most days. And I think I've done a good job at keeping it real around these parts, and making sure to not only paint it as this perfect picture. Because life just isn't like that. As much as I love to stay positive and share life's greatest moments and the things that make me happy, I also love to be raw and share real life with you.
And I get asked a lot about life with two. So I'm going to make a point to share more about what life with two really is like. And so.
Life with two little ones? It's hard.
It's hard to get everyone ready for the day.
It's hard to just leave the house.
It's hard to wrangle two babies.
It's hard to get anywhere on time.
But I've realized something lately. I've realized the days that we do get everyone ready, the days that we do manage to get out of the house, the days where we have wrangled our babies and are off on an adventure (even just the tiniest trip to Target, hey, anything counts!), it's worth it.
It's hard, but it's all worth it.
And it makes for a happier mama. And happier babies.
And this weekend, we did just that. We got out of the house. We headed to a friend's little girl's 3rd birthday party. And it was hard. The night before, Sam was dealing with contipation and didn't feel like eating dinner, and thus didn't go to bed until 10pm, and then woke up at 3am, hungry. Of course. So to say we were tired that morning was an understatement. But we guzzled our coffee and wrangled our children and we all got out and went to the party. We may have been 45 minutes late, but we made it!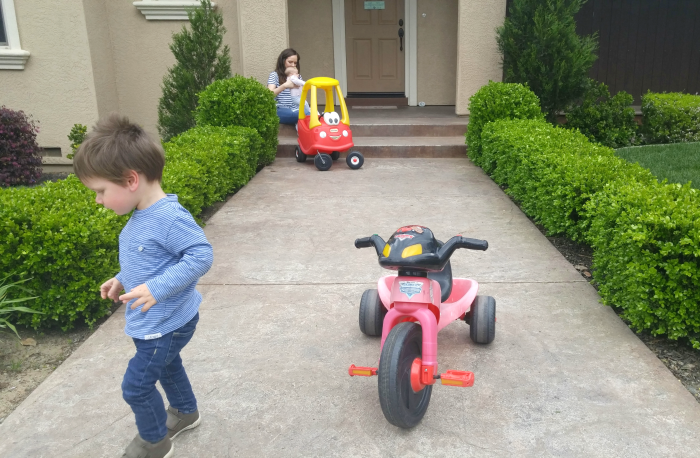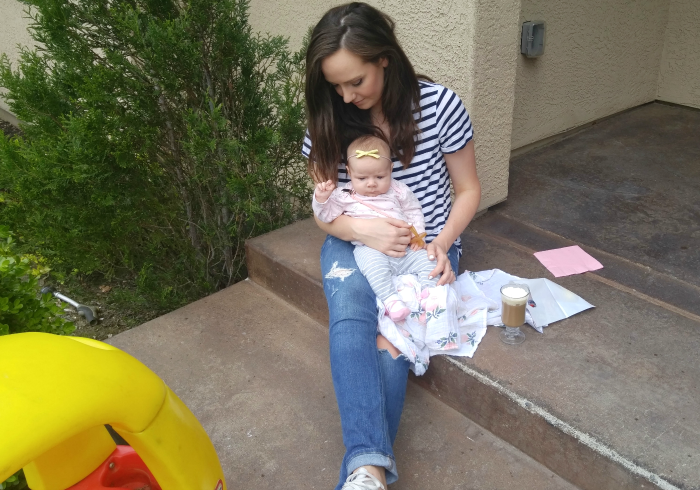 And it was hard. Sam isn't used to being around a lot of kids, and most of the kids were older than Sam, and were running around and yelling and- you know, being kids- but it was overwhelming for our little Samuel, and so he cried and we took him out front and hung out there for most of the party. He played with toys and ran around with his daddy and it was not what we had pictured, but that was our reality. But then he calmed down and we went in the bounce house and had some cake and socialized with our friends, and it was actually fun. Hard, but fun. And worth it.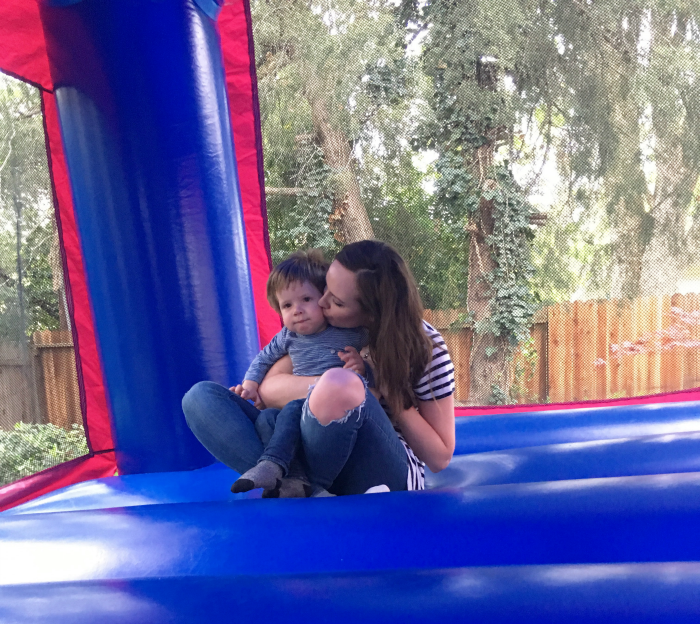 So the moral of my story? Do the hard things, because they will end up being worth it. And get out of the house, because it will save your sanity. It won't be easy, but it will be fun- as long as you have the right mindset. I promise.
And it will also totally wear them out, and your car will look something like this on the ride home: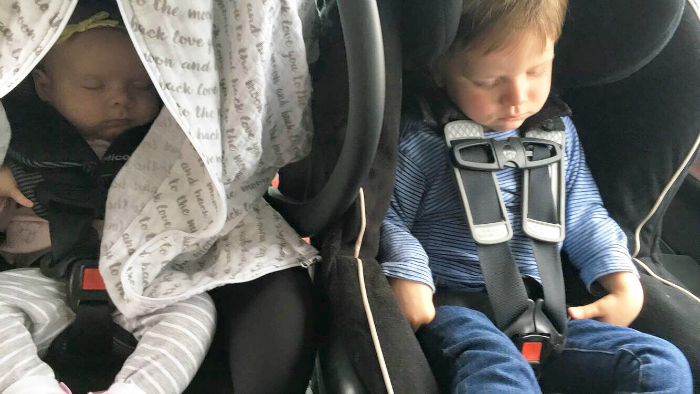 And really, isn't that the goal of every parent, ever? ;)
xo