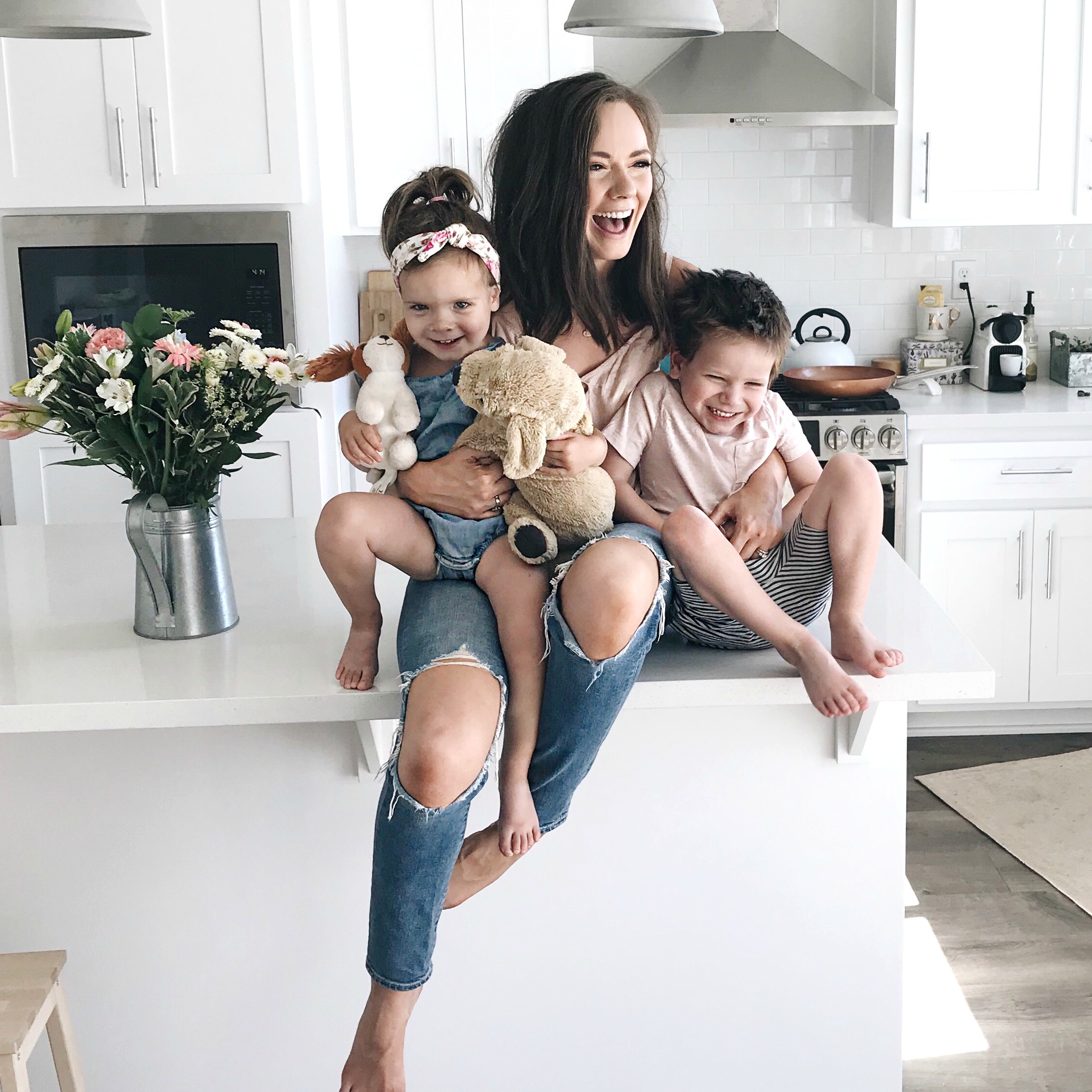 TANK TOP | JEANS | JEANS HERE TOO | SOPHIE'S DENIM ROMPER
What. A. Week. My birthday was on Tuesday, and it was honestly such a great day, start to finish! I felt so so loved all day, which really- does it get any better than that?! Worked out in the morning, had a little mini party with my mama friends and our babes, lunch with daddio (a birthday tradition!) and then Zack's parents watched the kids so we could go out to dinner! So so fun!
31. But wayyyyy more than 31 reasons to be happy.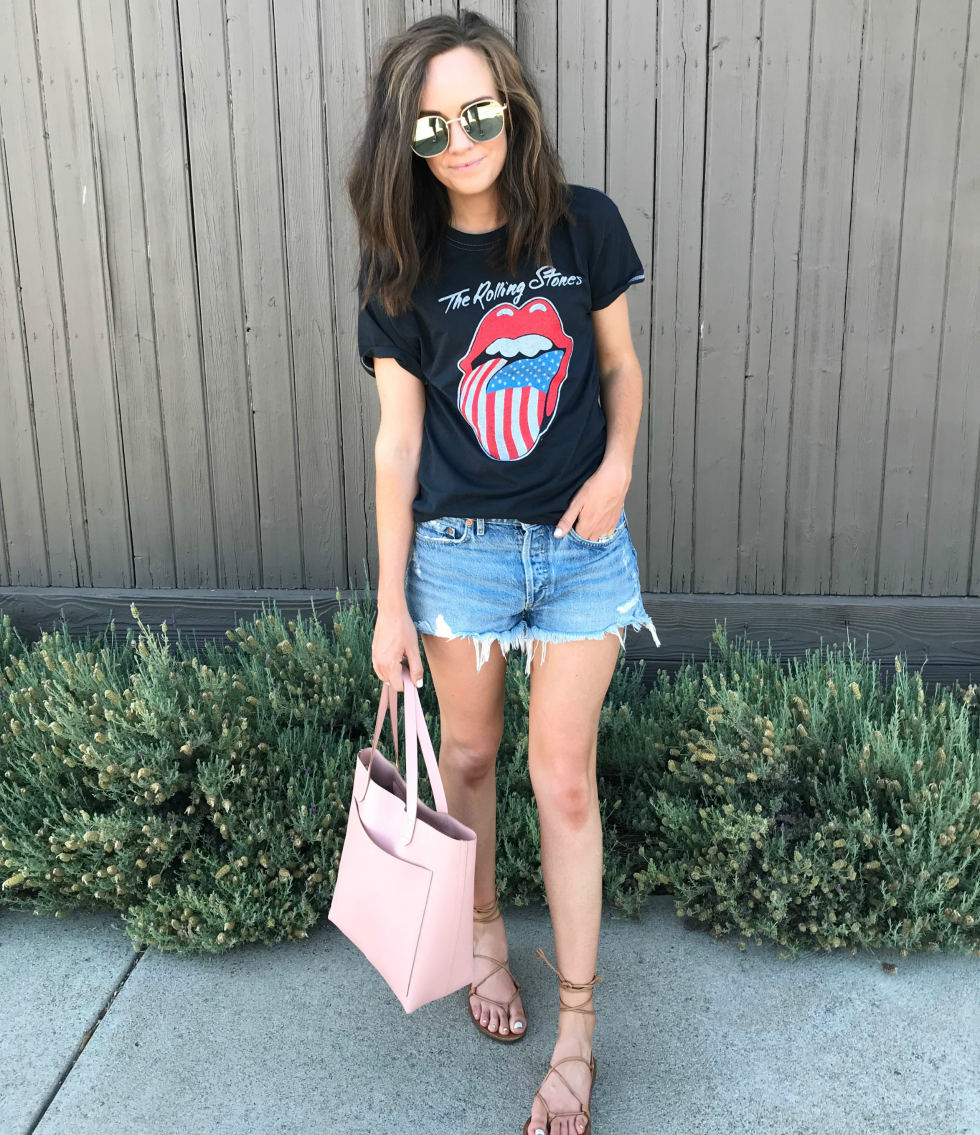 TEE | SHORTS | SUNNIES | SANDALS | TOTE
The perfect 4th of July tee, right here. I sized up to medium for a looser fit. And of course my favorite pair of denim shorts that is definitely a splurge but worth every penny. I wear them ALL the time!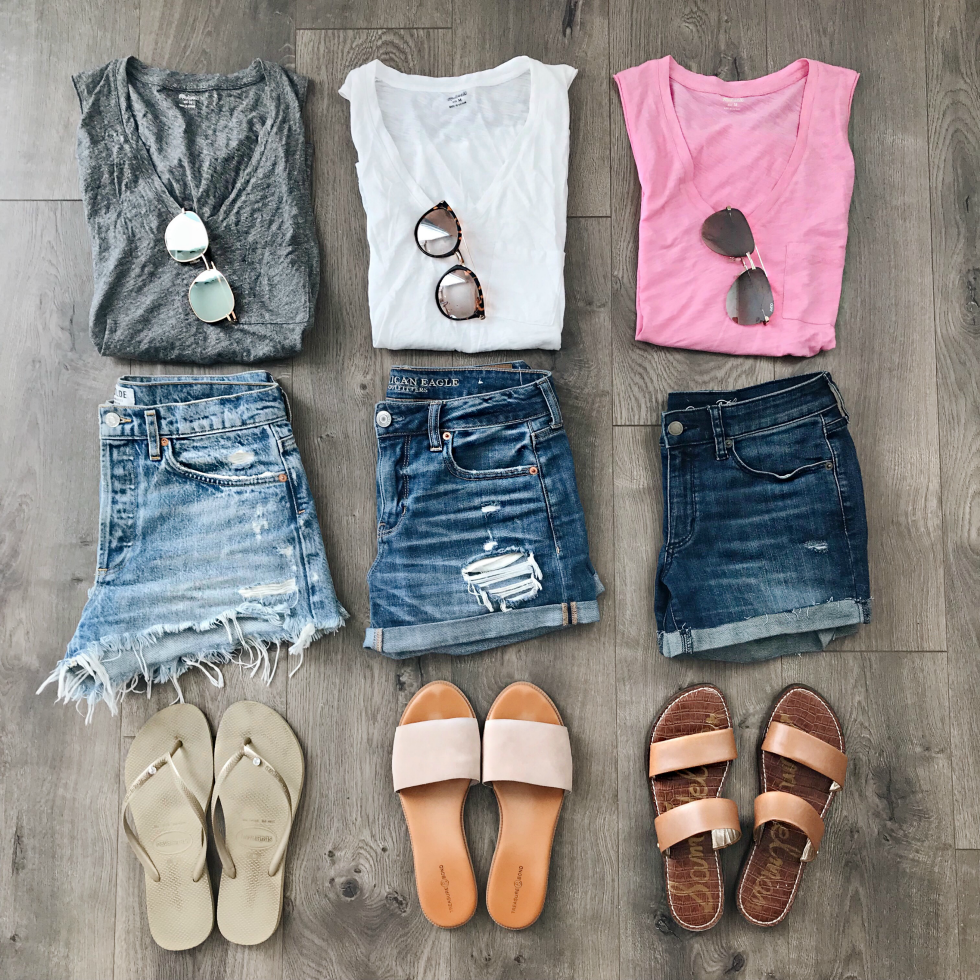 Left Look: TANK (I sized up to medium for slouchy fit, but normal size would work too!) | SUNNIES | SHORTS (tts) | SANDALS (tts)
Middle Look: TANK | SUNNIES | SHORTS (different wash, tts) | SANDALS (size up 1/2)
Right Look: TOP | Sunglasses | SHORTS (tts) | SANDALS (size up 1/2)
When you find something SO good, you buy it in three colors. And are already planning on the next color choice… The BEST tanks, come in a ton of colors, and are only $18! I size up to a medium, but my normal small would fit well too! Just depends on how much slouch ya like!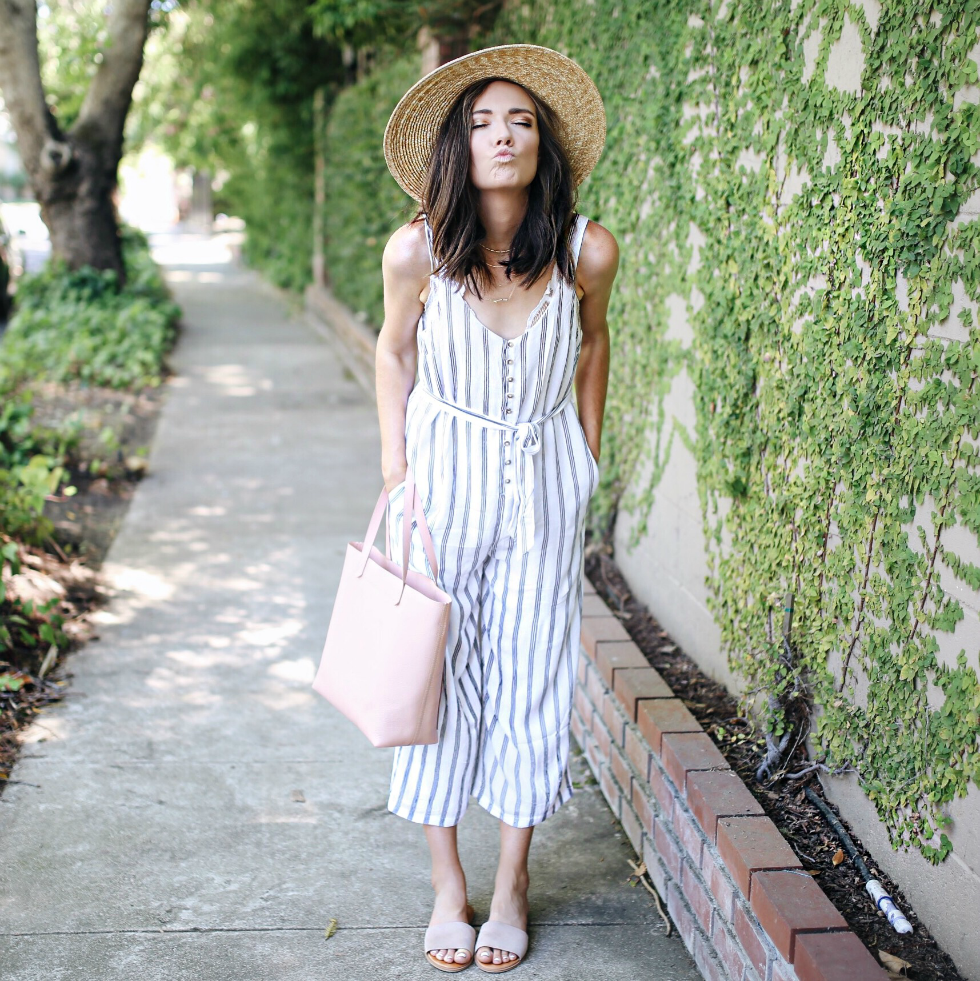 JUMPSUIT (I'm in Medium Long) | BRALETTE | HAT | SANDALS (size up 1/2) | TOTE BAG
"Jump"-ing on the jumpsuit train (see what I did there), annnnd I'm kind of LOVING it! ???? An entire head-to-toe look in ONE piece?! I am SOLD. This one is super cute, comfy, and affordable too! What do you think? Are you on board, too?

IN CASE YOU MISSED THEM, POSTS FROM THE WEEK:
– Toddler Meal Ideas
– Nordstrom Anniversary Sale 2018 -everything you need to know about the best sale of the year, and how to get ready for it!
– Everyday Hair Routine

Happy weekend, friends!
xo