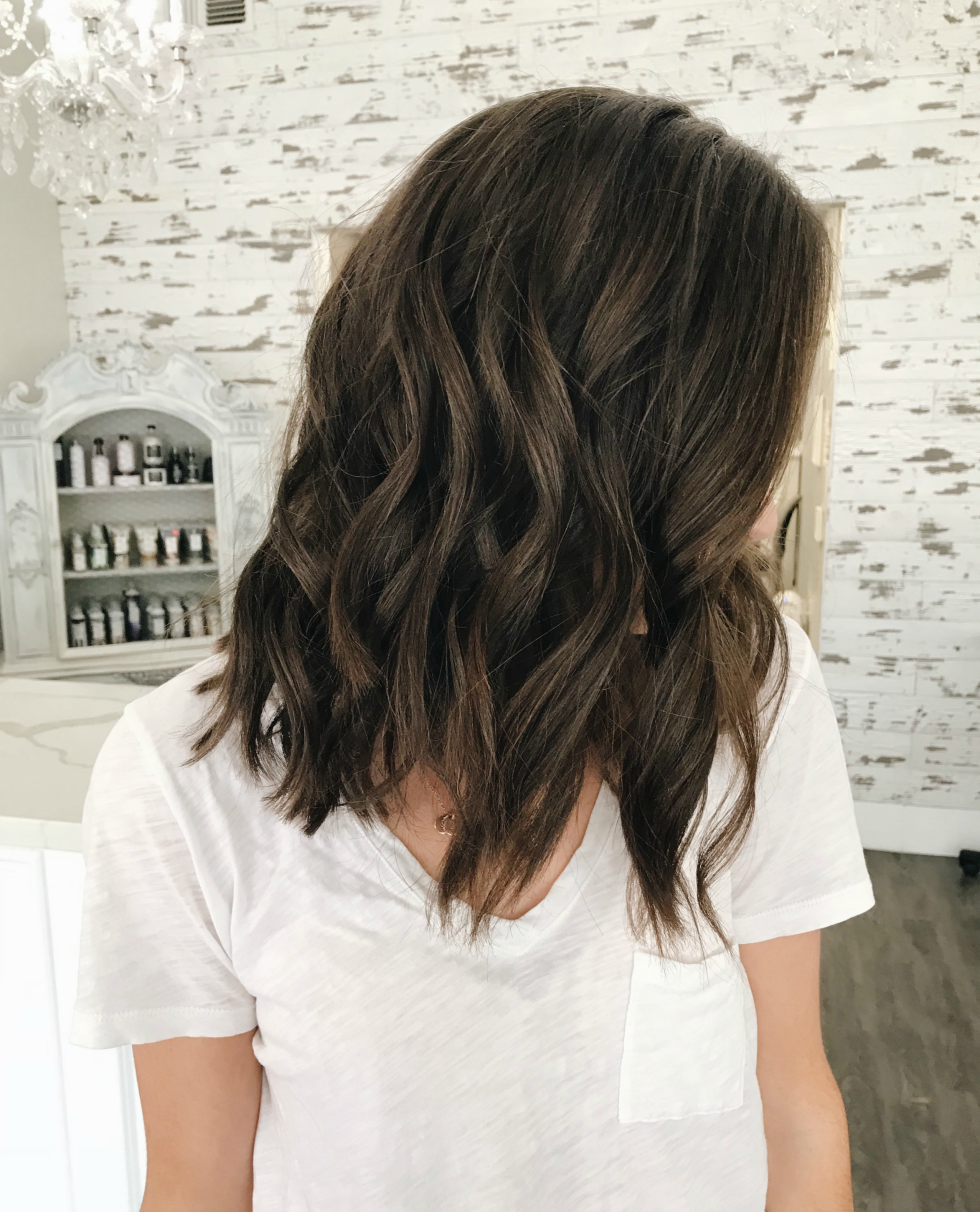 MY EVERYDAY HAIR ROUTINE
Let's talk hair. I have to be honest, I am sooooo low maintenance when it comes to my hair. Most days, I don't spend more than a couple of minutes on it, because I honestly just don't have the time! #MOMLIFE. But even if I did have the time, I probably still wouldn't spend that much time on my hair… I like to just do something quick and be done with it. I told you: low maintenance. ;) SO. Today I thought it'd be good to do a quick post on my everyday hair, since this is one of my most frequently asked questions…

DISCLAIMER:
I feel the need to preface this entire post with a bit of a disclaimer. This is what works for MY hair. You may have completely different hair than mine, and so your routine may need to look completely different! Maybe your hair tends to get oily really quickly and you need to wash it every day, or maybe your hair is super curly and you have a different routine to keep the frizz at bay, etc etc. I'm simply sharing what works for me and what's best for my style hair. We're all different, and that's a beautiful thing! I hope this helps anyone with similar hair to mine!

Okay, so. Some background on my hair.
It's super thick, I have a LOT of it, it's slightly wavey and I do not dye it. I'm definitely in the camp of "au naturel" when it comes to my hair (and everything, really!). I just think natural is prettiest. :) Embrace your own natural beauty, and take good care of it, and you will SHINE. This is my philosophy in everything in life, including hair AND makeup/skincare! God made you beautiful, just as you are. But of course, there are some amazing products that also help enhance those beauties. ;)

What I ask for at the salon.
I always ask for choppy layers, starting around the bottom of my chin, to add some texture and more volume. She also thins it out quite a bit, since there is SO MUCH of it. This keeps it from feeling too "heavy" and just laying flat.


Now, on to my routine.

I wash my hair once, mayyyybe twice a week, and always at night. This way I can let it air dry and sleep in it damp (usually in a low bun or a couple of braids). Then I wake up in the morning with mostly dry hair (again, I HAVE A LOT OF HAIR lol) and style it quickly. I HATE clean hair (hence why I only wash it a few times a week), and prefer two day+ hair, because it holds style better and is easier to work with. Gotta have some natural oils to work with! Plus, my motto is totally "The bigger the hair the closer to God" and my freshly washed hair tends to go limp too easily. I used to be a huge hair teaser, but have calmed that down drastically, as I was always getting tangles and rat's nests/ "baby dreads" in my hair, which is clearly not the best for it!
To get volume now, I swear by my BHF: Best Hair Friend. DRY SHAMPOO (some of my favorites are THIS ONE and THIS ONE, but honestly I haven't met a dry shampoo I didn't like). I'll spray some into my roots and massage into my hair for an extra volume boost! I also recently started using Ouai dry texture foam and LOVE it. I spray the foam into my hands, rub it in and massage into my roots and all over my hair, to get that "undone" tousled look that I personally LOVE. I also really love the Amika Undone texture spray, which does the same as the Ouai one. I use both and love them both equally. I'll then go in with bumble and bumble undressing creme to set the waves, and a bit of moroccan oil on the ends to calm frizz.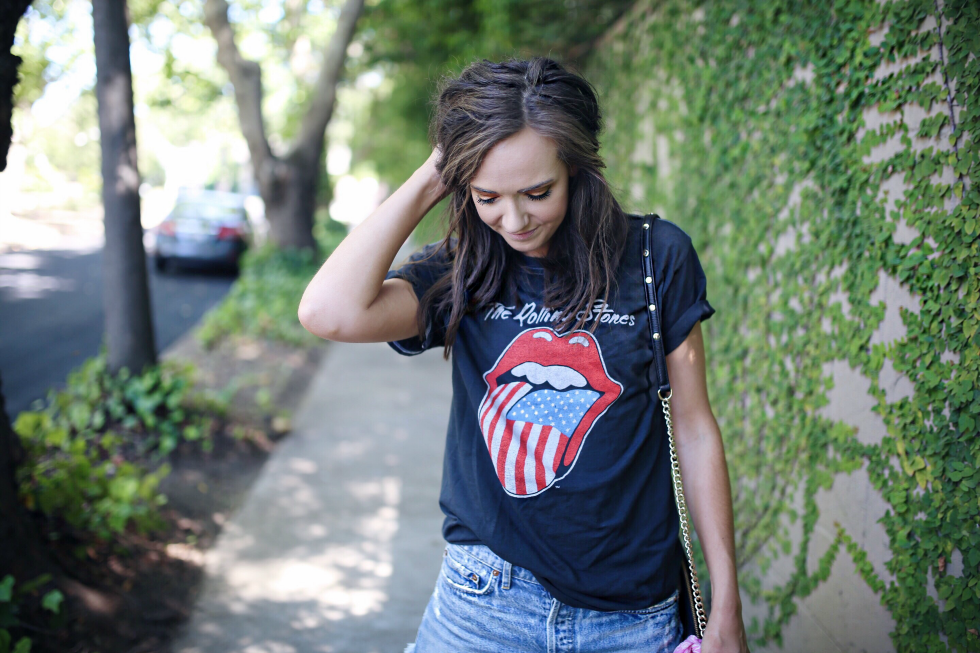 TEE | SHORTS | BAG
And that's it! Most days I sleep in a messy bun or braids (if I want more curl in my hair) and I'll clip half of it together in the back with one of these clips and call it good! Easy, low maintenance, and "wildly tame" as I like to refer to it. ;)
On days when I want to add some curls, I use my T3 MICRO WAND, usually the 1″ barrel. This wand is SO easy to use, and actually curls my hair! You can read my mini review HERE!



Hope this helps! What are your favorite hair products??
xo