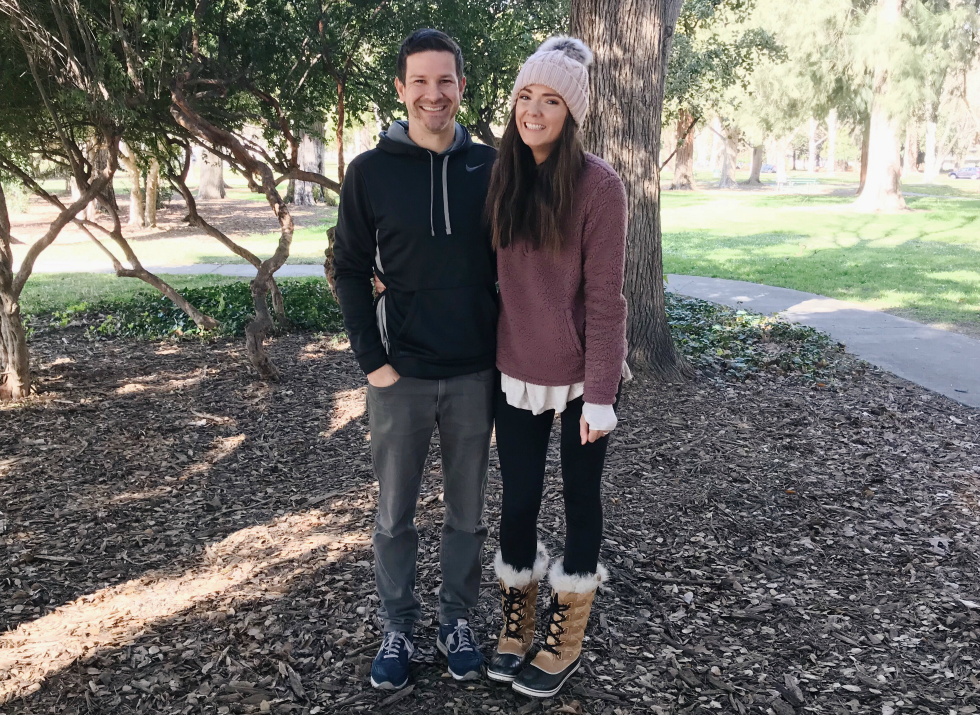 BOOTS (on sale!) | SIMILAR PULLOVER | TOP (SIMILAR) |
LEGGINGS | SIMILAR BEANIE
This photo is the outcome of a kind stranger at the park, who saw Zack taking pictures of me and asked if we'd like a picture of both of us? UM. My motto is to NEVER turn down that offer! EVER. So here we are. Thank you, kind stranger. :)
Alright, first off HAPPY FRIDAY!!! I hope you have the best weekend! We're still over here trying to get over this dang cold. I feel like it is NEVER going to go away, but it's fine. Could be worse. Right? Right.
This little love bug. These extra cuddles make it hard to be too mad. ;)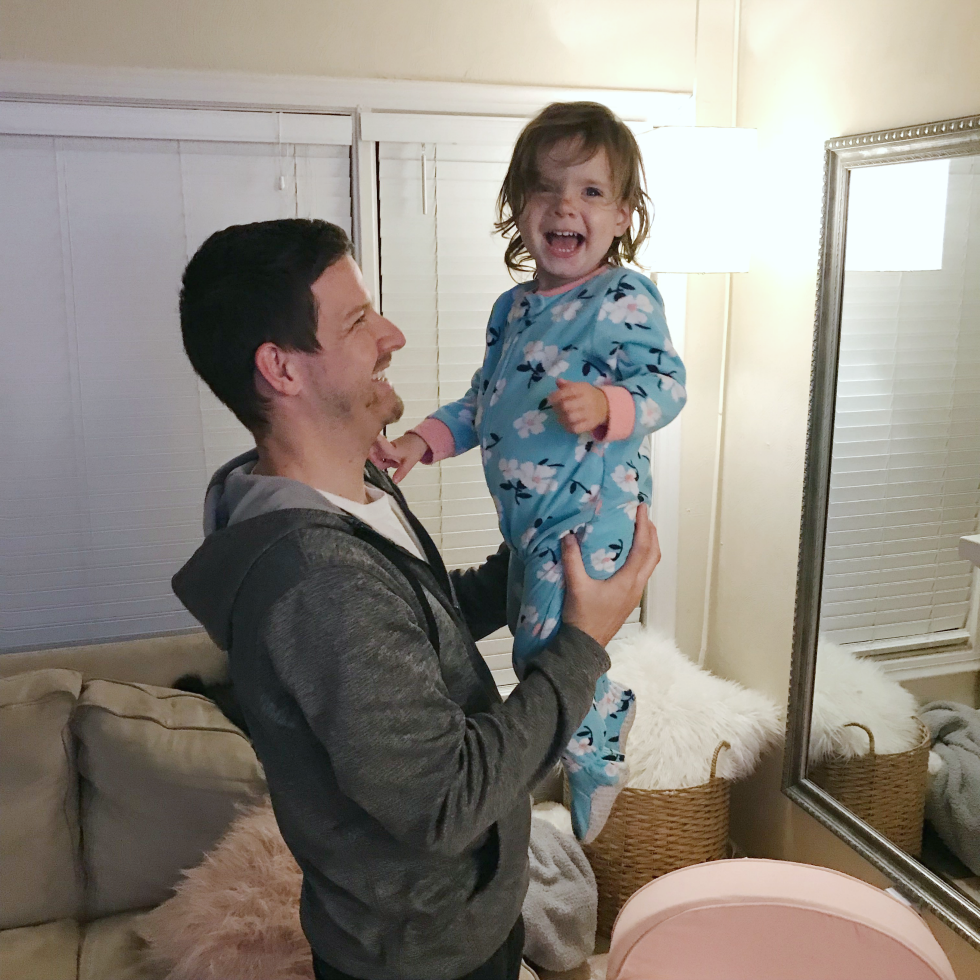 THESE TWO make me melt. Absolutely melt. I can't even.
Today I wanted to bring back a popular post I've done a few times (HERE and HERE), and share our recent Amazon purchases! Because Amazon Prime is LIFE (seriously, if you don't have it, I don't know what you're waiting for!!!) and it's fun to see what others are buying, ya know? At least I love it. Nosey: Party of One.
On to the orders!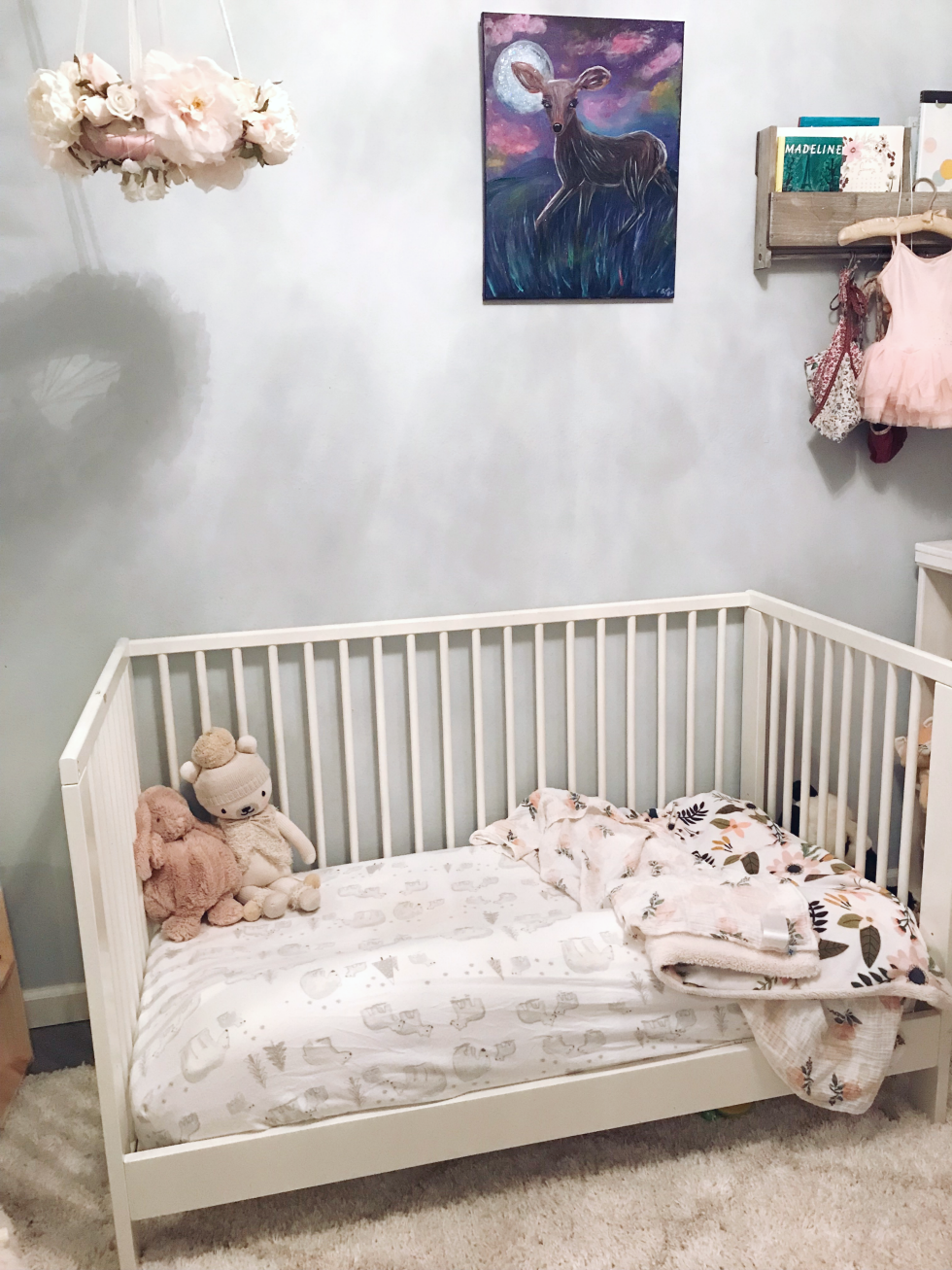 1. THIS BED BUMPER. I ordered one for both Sam and Sophie's beds. We had those metal prison-style rails that fit awkwardly under their mattreses, but I just HATED them. You can't really make the bed easily with that dang rail on, so a blogger friend of mine actually suggest THIS bumper and I ordered immediately and guys. Game changer. It's so great! Reminds me of the Dock-A-Tot (one of my number one baby products of all time!!) but for the bigger kid. It's cozy and keeps them nice and snug in their beds, no worries about rolling out, but also it's soft and plush and not, you know, metal. ;) Their fitted sheets just fit right over too, so it's not super noticeable or an eye sore. Win win!
2. SMART BULBS. So, a little back story on these: Sam is now tall enough to reach his light switch, and would get up out of bed and turn on his light and play, staying up wayyyy too late. I don't know about your kids, but if we go into his room again after putting him to bed, it's ALL over. He would just be in there with his incredibly bright light on! SO, we got these and now we can control them from our phones- OUTSIDE of the room! So when he turns it on now, we dim it to the lowest setting possible and he goes to sleep and then we're able to turn it off via our phones! AMAZING. We love these so much, we bought more for our living room lamps and our own bedroom, because it's just that cool and useful. The different light hue settings make it really great to wind down at night or brighten up for a photo, etc. Seriously recommend these!
3. SILICONE RINGS. I don't like wearing my gold wedding rings to work out and I was also getting a weird rash from my rings, so I wanted to get a ring I could wear and not worry about and could work out comfortably in. I decided to pick these up since I figured $12 was worth a shot. ;) Annnd I love them! I wear the white one, and Zack actually has been wearing the silver, he loves it too! They're super comfortable. I would recommend sizing DOWN. I'm normally a 6 and got a 4.5-5. They definitely stretch out. But yeah. Great for working out and still letting people know you're taken. ;)
4. THE OUT-OF-SYNC CHILD + THE OUT-OF-SYNC CHILD HAS FUN. These were both recommended by Sam's behavioral therapist, in helping understand Sensory Processing Disorder better. I've only just begun reading, but I'll share a recap once I'm finished! Great for anyone who wants to understand SPD, Autism, ADHD, or other related disorders!
Alright, friends. Happy weekending! Zack and I FINALLY have a long overdue DATE NIGHT tomorrow!!! I seriously am so excited. It has been FOR-EV-ERRR!! I'm giddy.
xo