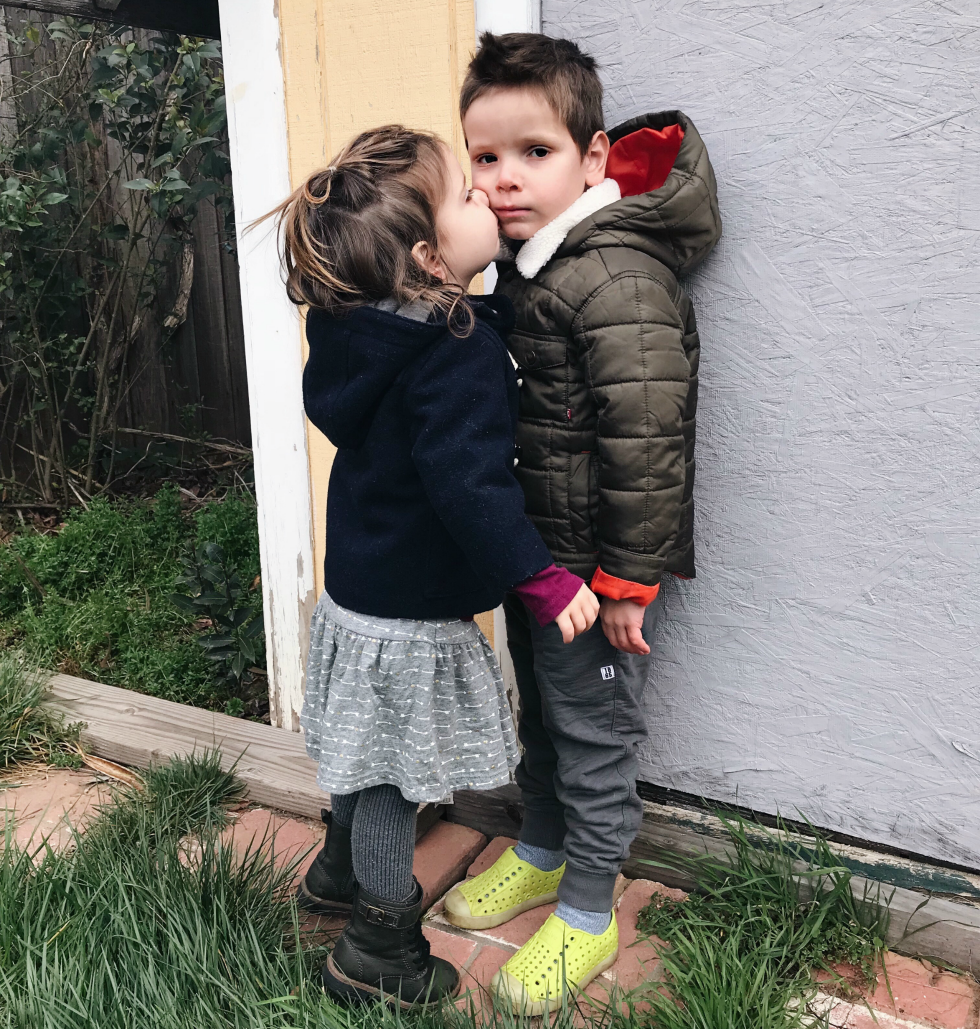 First, I shared this on Instagram, but wanted to share here, too. It's real and raw and exactly how I was feeling when I wrote it. I love these babies so much, and sometimes life can be hard and challenging, but it doesn't make it any less beautiful…
We had an "autism" morning today. Meltdowns over who knows what. Refused to do anything. Tears from both of us. Ugh. This is so hard. Trying to be there for both of them is hard too- Sophie needs just as much attention and love as Sam does. And I get so upset when I think about our lives, and how so much of it revolves around SAM- his therapies and behaviors and picky eating and trying to just live our everyday without "tipping" him off. Sometimes I feel like we're walking on eggshells. And sometimes it feels like, because of this, we're stifling Sophie and her spirit. I pray this isn't so. I never ever want to do that. I love her feistiness and her sweet and spirited nature. I don't want to "shut her up" because she's being too noisy around her brother. It's a really hard balance. One we're working on every day.
And yet. Despite my thoughts and worries and fears, when I see her with him, I see none of that. No resentment. No hatred. No jealousy. All I see is LOVE. Pure and intense love for her brother. Maybe it's just because she's still too little to really feel those other emotions, but for now I'm relishing in this scene. Sophie, always chasing after him, always seeking him out, when he very rarely does so in return. But I see her seeking him out, and I see her pulling him out from himself. And it's such a beautiful thing.
It's like God, isn't it? He is always seeking us out. He never wavers in his love for us. Like my current favorite worship song goes: the overwhelming, never ending, reckless love of God.
May we all love with THAT kind of love- with the heart of a child.
And may Sophie never stop loving her brother something fierce.
___
And now for some randomness from the week. :) Because I am nothing if not random.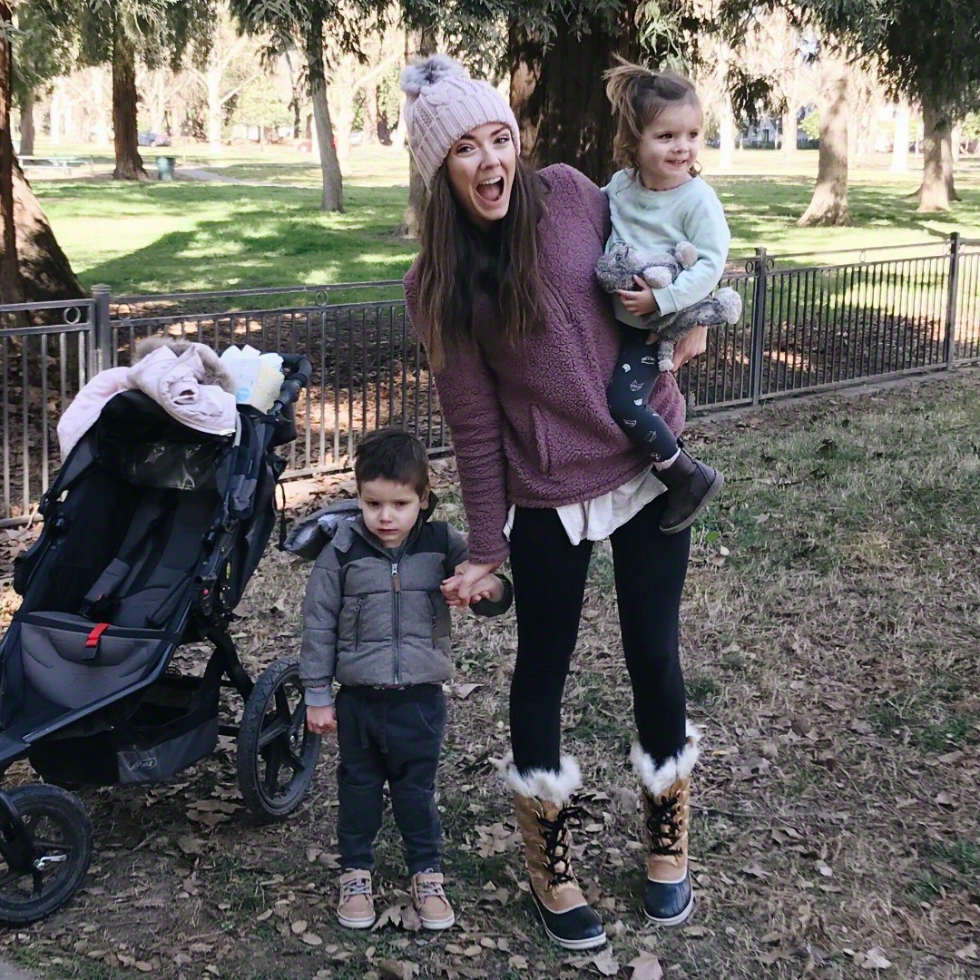 BOOTS (on sale!) | SIMILAR PULLOVER | TOP (SIMILAR) |
LEGGINGS | SIMILAR BEANIE | STROLLER
This sickness we've all (except Zack, lucky guy!) had this past week has been soooo lame. We were stuck inside all weekend long, blowing noses and being generally miserable. But! We finally are all feeling better this week, and so we ventured out into the world in the form of a trip to the playground! We were all happy to be out in the Land of the Living. Sam's face cracks me up here though- still just SO OVER this dang cold! ;)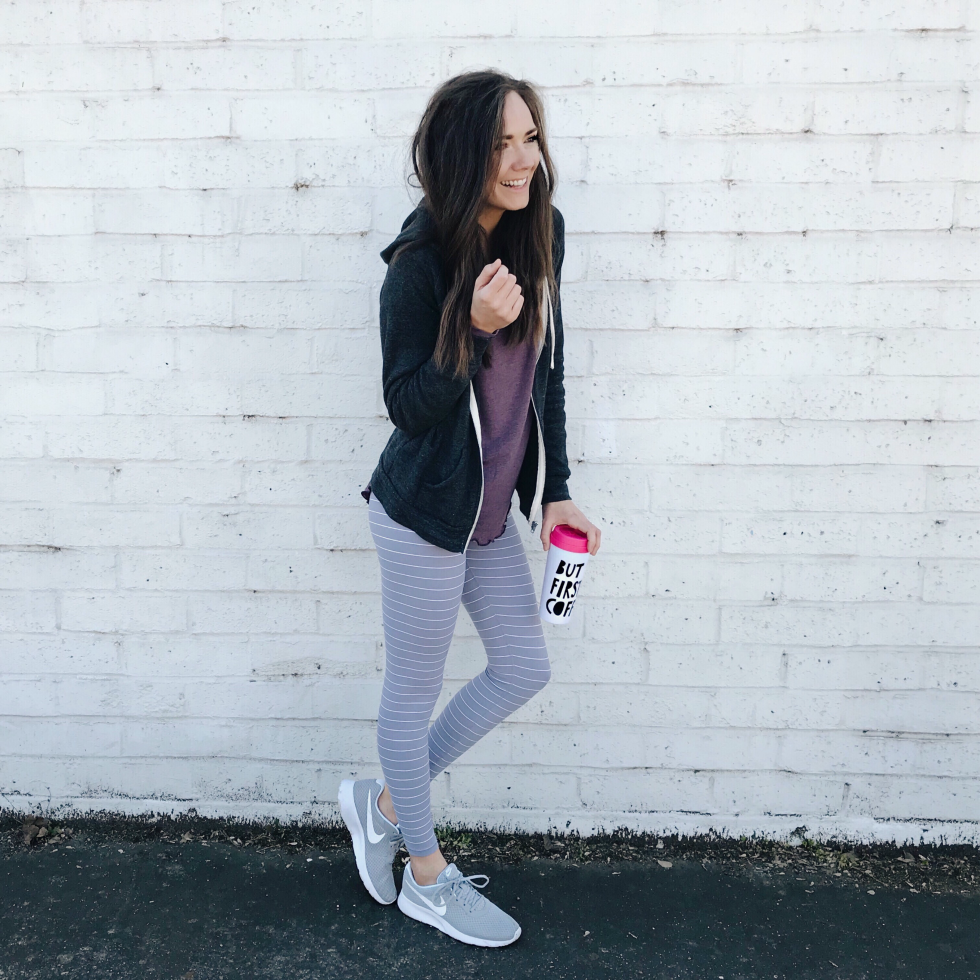 Wantable continues to kill it every month with my monthly subscription box from them. I get the Fitness Edit, and each box is full of the CUTEST workout clothes to motivate me to get moving. My hoodie, top and leggings (new faves!) were all included. Click HERE to get your first box!
HAPPY THURSDAY! Almost to the weekend, wooo!
xo
Read More on Katie Did What