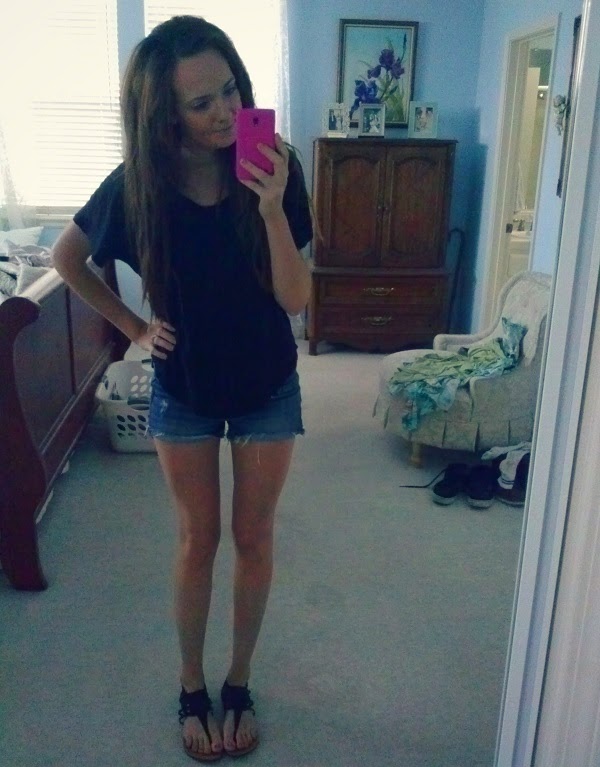 {casual Friday}
Hey guys! Welcome to my Saturday Series, "Some Things I'm Loving!" If you want to join me, feel free to link up below and we can all share with each other what we've been loving this week! :)
Song: Matt Nathanson's "Bulletproof Weeks." It's just beautiful, okay.


Workout: I have been a workout fiend, and I love it! I've realised that my happiness and mood for the entire day definitely relies heavily upon whether I got in a good sweat in the morning. I am trying so hard to wake up earlier and get it done first thing, but it's hard to break my habit of wake up > breakfast/coffee > workout, so as of now that is still my routine. My next goal is to set our sleep time earlier, but howww do two night owls do that, I ask?
Food: Trader Joe's Natural peanut butter. Sorry, Jif, I'm never looking back now. Natural peanut butter is soooo the way to go. It tastes better, it's better for you (no hydrogenated oils, yay!) and you want to know my favourite part? The ingredients label reads: Dry Roasted Peanuts. And that's it. That's what I'm talking about. You go Glen Coco.
Clothing: I think my tweet from earlier this week sums it up perfectly-
True life: I'm addicted to workout clothes.
— Katie Michelle (@katiedid_what) July 14, 2013
Have you ever tried natural peanut butter? Zack still claims he likes the other stuff better "because it tastes less like peanuts and is sweeter." I disagree, but then, I like peanuts more than he does, so. 
Wanna link up with some things you're loving? Just add your link below! :) Please link back to me in your post, too!
Read More on Katie Did What