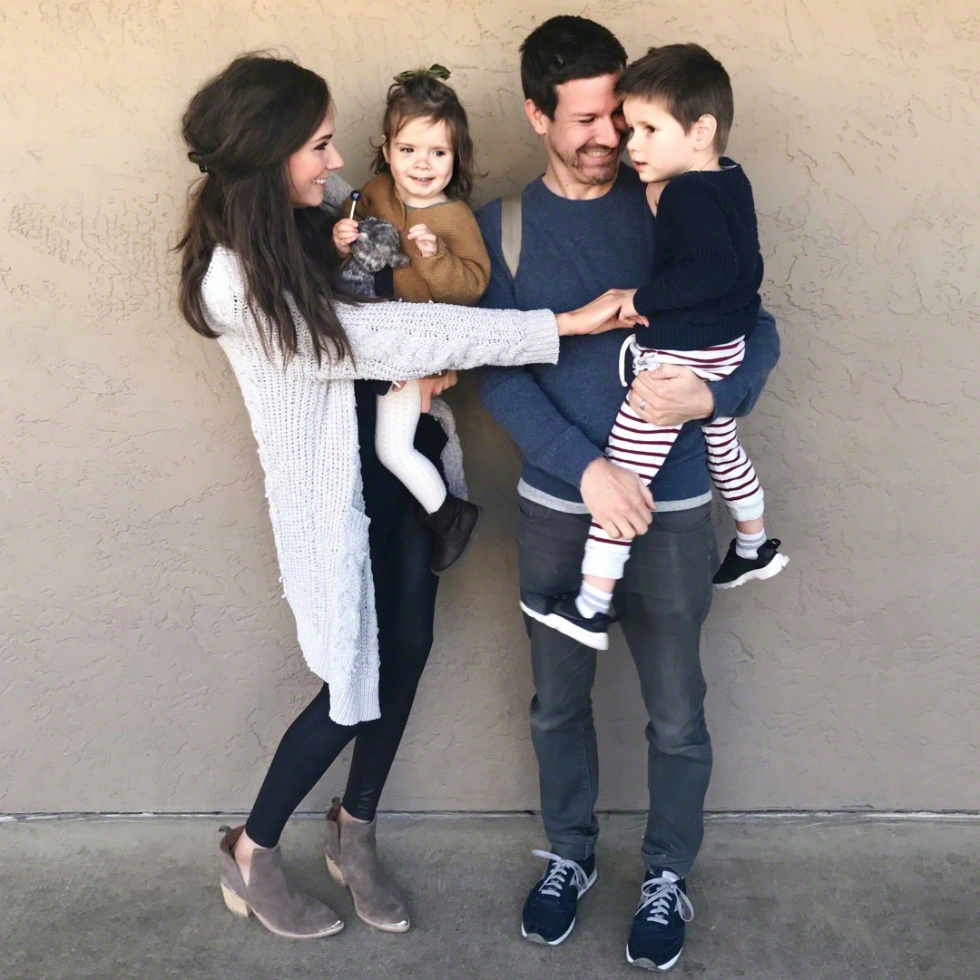 BOOTS (true to size) | LEGGINGS | TOP (on sale!) | SIMILAR SWEATER | NECKLACE
Hey friends! I hope you had a great weekend! Ours was still slow-moving, since this dang cold will NOT leave! It's hit me the hardest now, and I'm pretty sure I have a sinus infection or something similar, complete with intense sinus pressure and a toothache to go with it. Yep, suuuuper fun times. But I got myself some Flonase and am praying it blows over soon!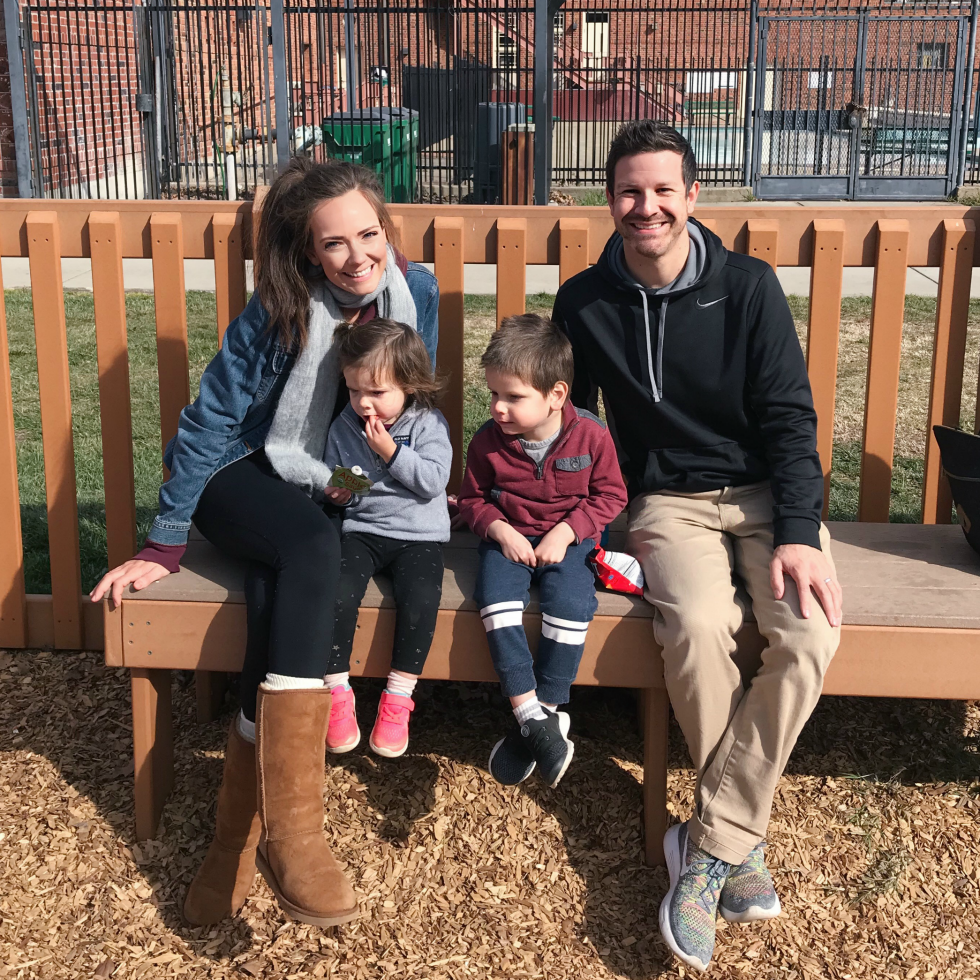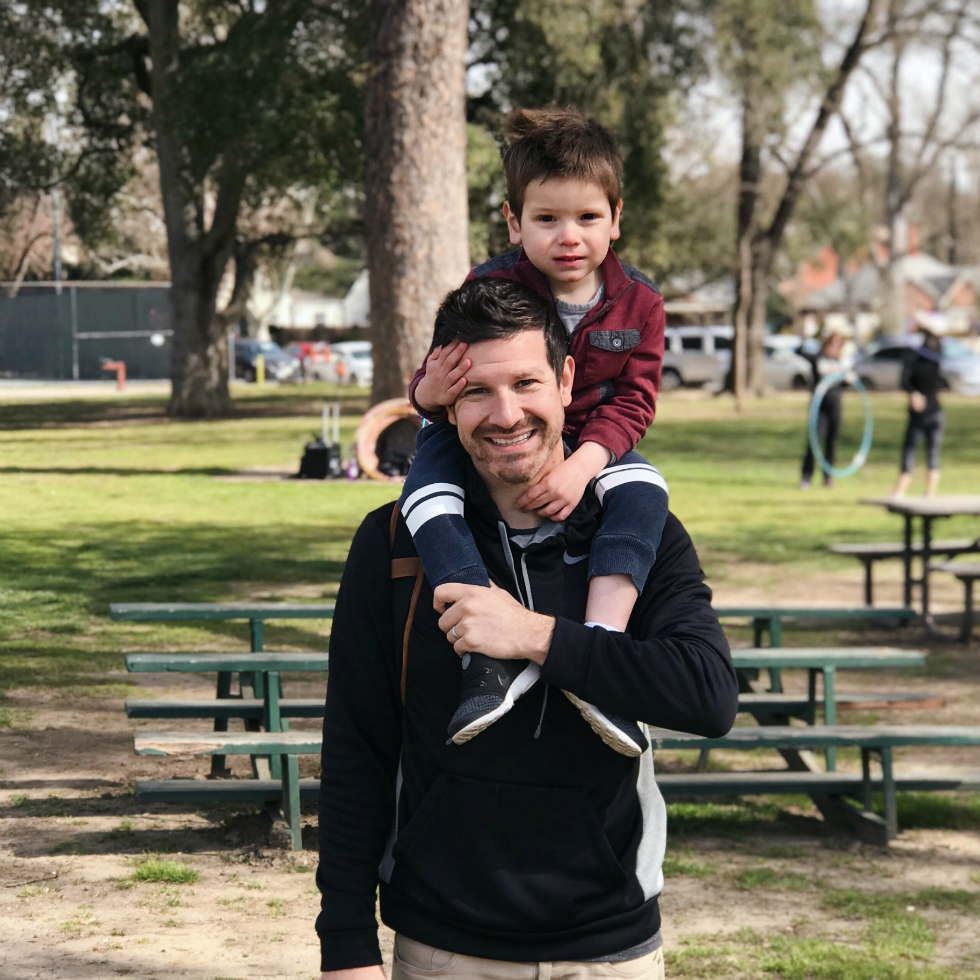 We managed to head to the park with some friends on Saturday morning. It was FREEZING (39 degrees when we got there at 10 AM- that is COLD for us!) and the playground we went to (the most popular one in the city) was DESERTED. On a Saturday. Never seen it like that! Just goes to show you- us Californians are weak. ;)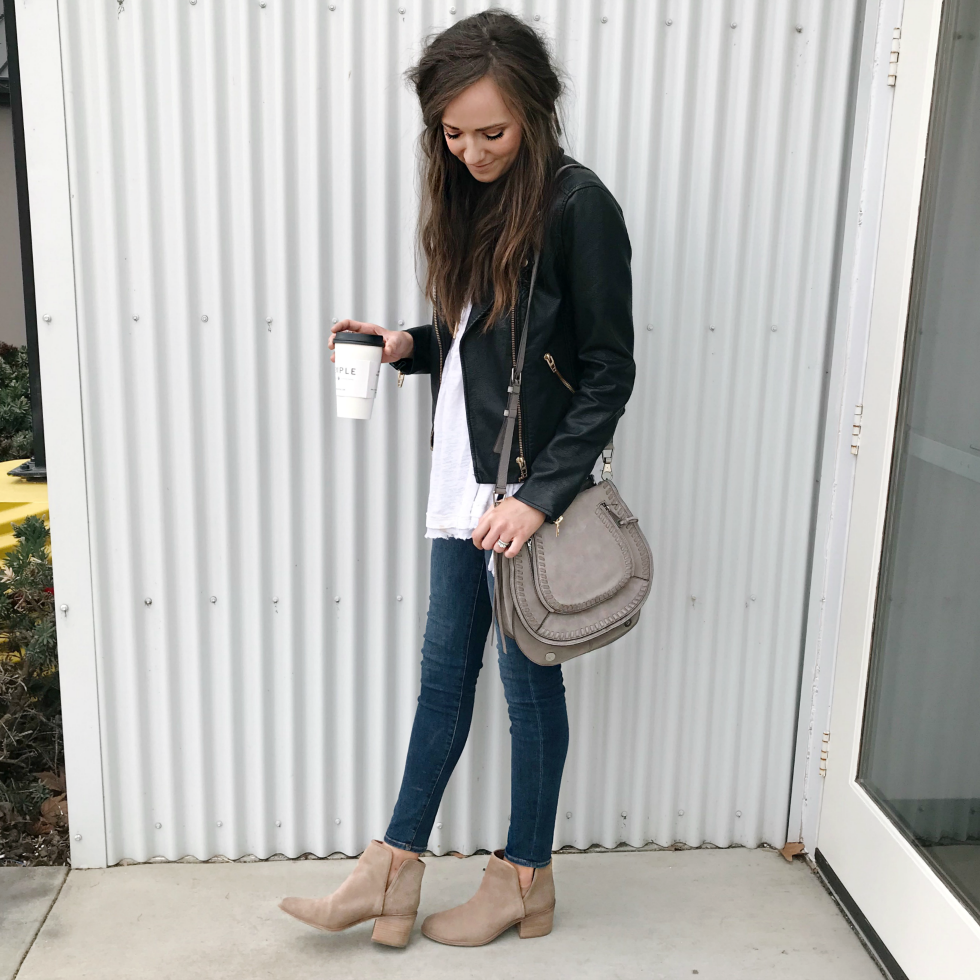 JACKET | TOP | JEANS | BOOTS | BAG
Saturday afternoon, Zack and I got to get away just us two for a little date night! It was much needed after our sick few past weeks, just the break we needed to refresh and rejuvenate. We stopped by our new home and checked on the progress (floors are in now, woo!), had a slow coffee date, walked around IKEA (note: don't go to Ikea on a Saturday lol) and ended the night at one of our favorite spots for dinner (Sellands!). We took our time, we relaxed, we enjoyed being US, it was beautiful.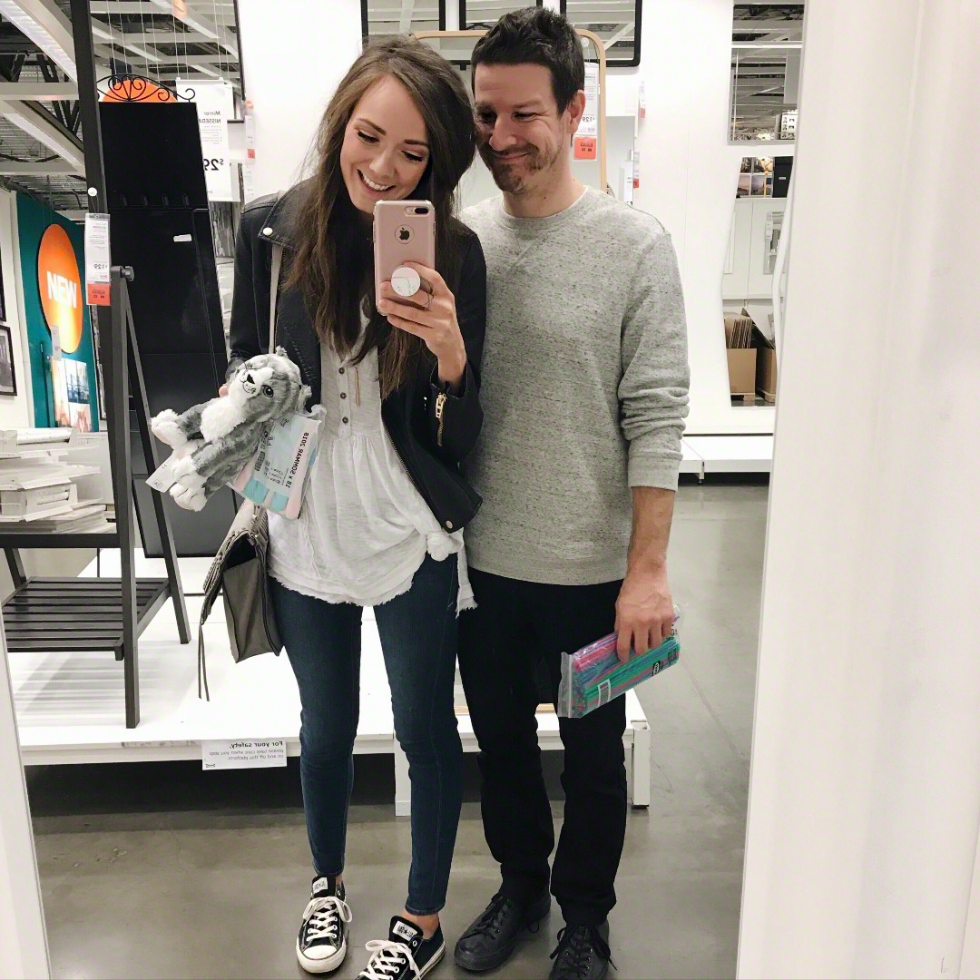 Love this man of mine so so much.
Here's to getting out of this fog of sickness and feeling like a normal person again! WOO.
xo