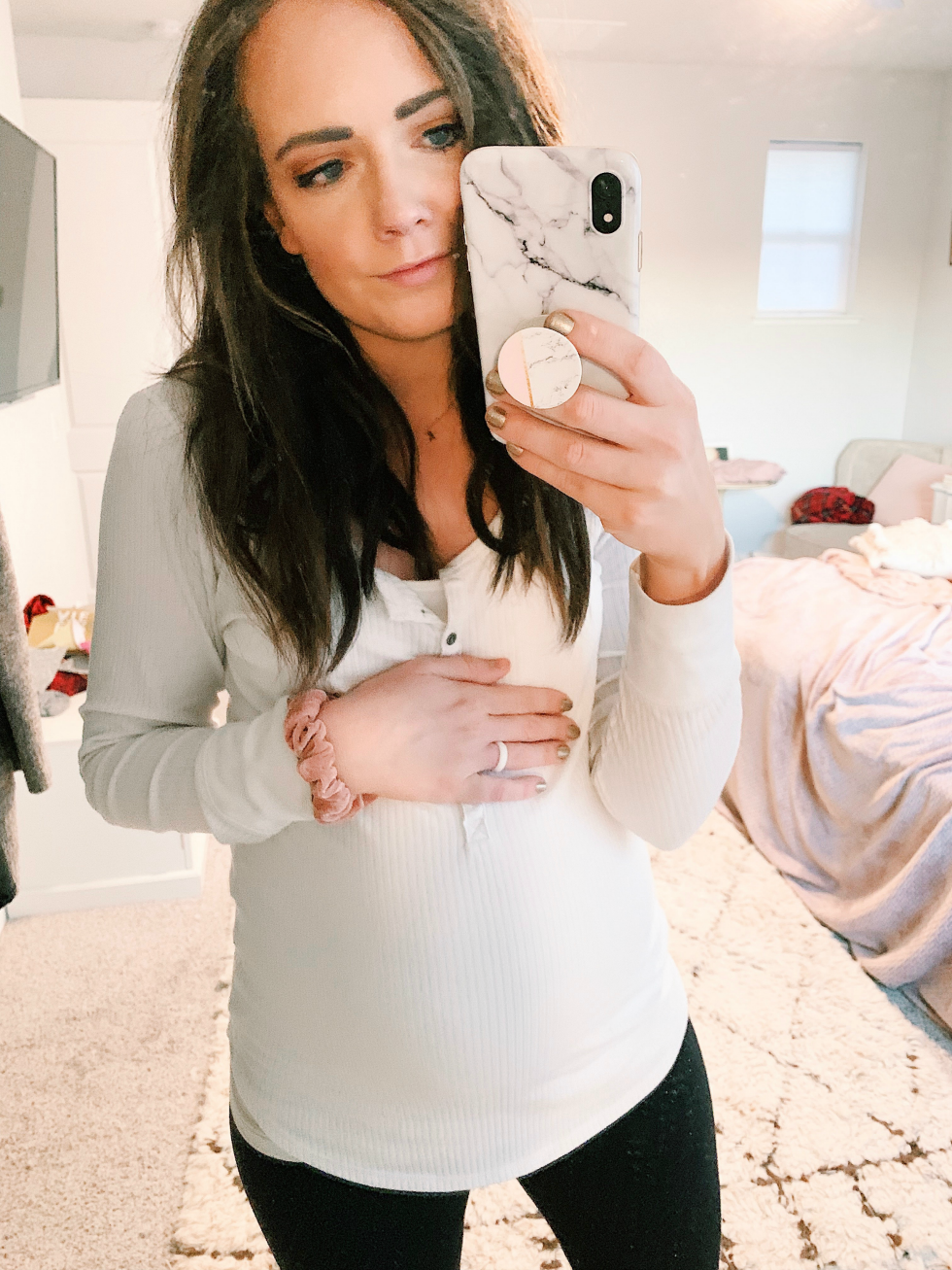 SIMILAR HENLEY | LEGGINGS (non-maternity) | SCRUNCHIE (and HERE)
Okay, so I realize I haven't posted much about our sweet littlest bun in the oven, and I'm wanting to keep track better, so I'm going to start (yes, at 20 weeks, because why not?) with weekly bumpdates! Or… Almost weekly? We'll see how much I succeed at this. ;)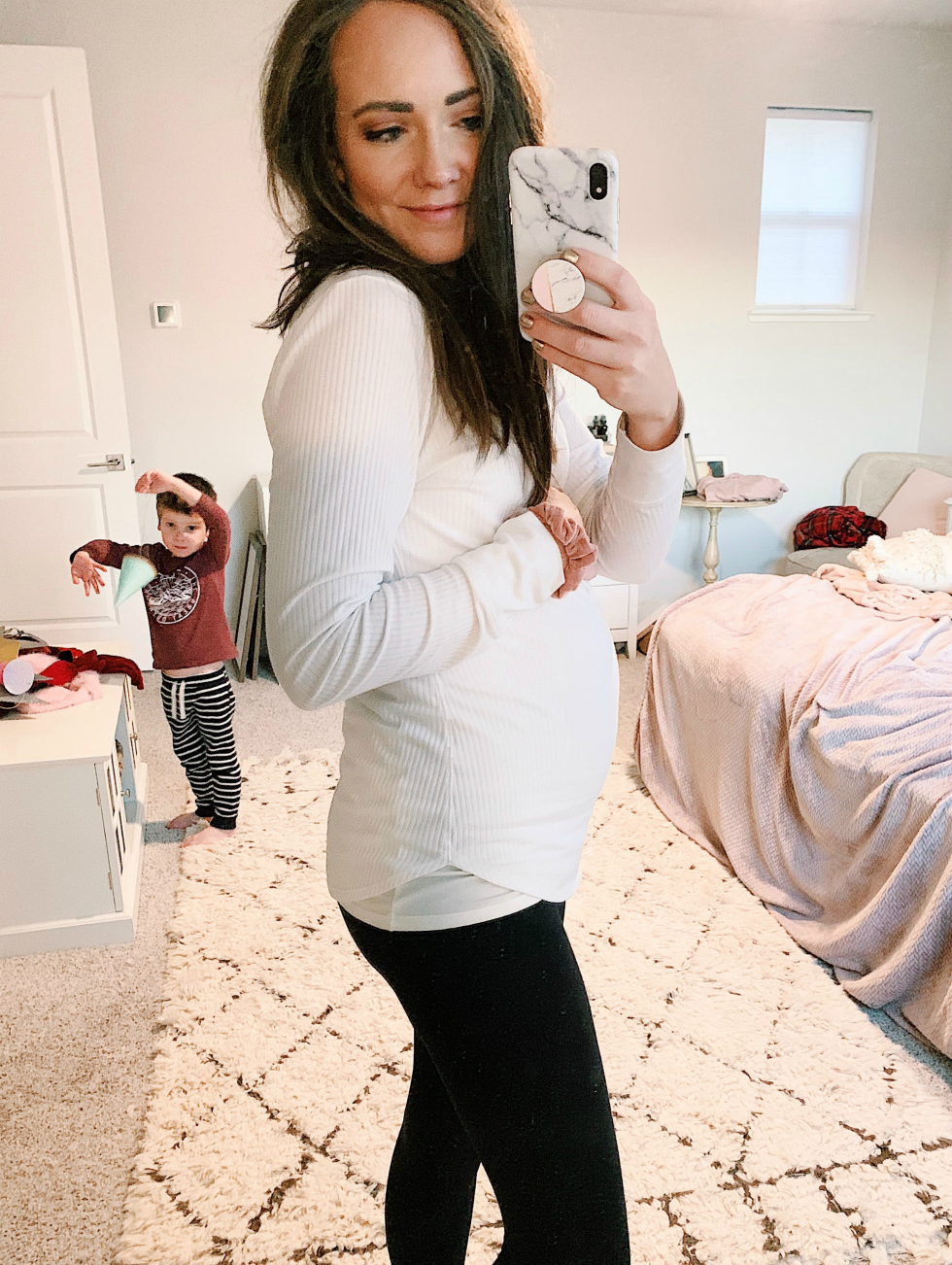 How far along: 20 weeks
Gender: Boy
Maternity clothes: I will be updating my DRESSING THE BUMP post with current favorites, but I have been LIVING in my Lululemon Align pants. Love them so much Zack got me a second pair for Christmas. ;) I've also been wearing my Zellas (non-maternity) for my workouts. Thinking I'll need some maternity ones soon though.. The bump is getting real!
Sleep: I get SUPER out of breath very easily already, and by the time bedtime rolls around I am DONE for the day! It's crazy.
Best moment this month: Feeling the tiniest little kicks!!! I have been WAITING for those little reminders that he's in there and happy!
Miss anything: Adult beverages. ;) And fitting into all of my jeans/clothes. And not getting out of breath so easily.
Movement: Finally felt the first little flutters last week, and have been getting a little stronger this week! It's one of my very favorite things in the world, and something I have been anticipating, so I'm really happy they're here!
Cravings: Cereal (just like with Sam!).
Queasy or sick: Finally out of the "nausea every day" stage, at least I hope! Some mornings are better than others, but it was SO AWFUL for so long (although I never actually "got sick" except for once) that I'm grateful that is behind me!
Looking forward to: Our anatomy ultrasound and seeing Baby on the screen!!! Happening this week!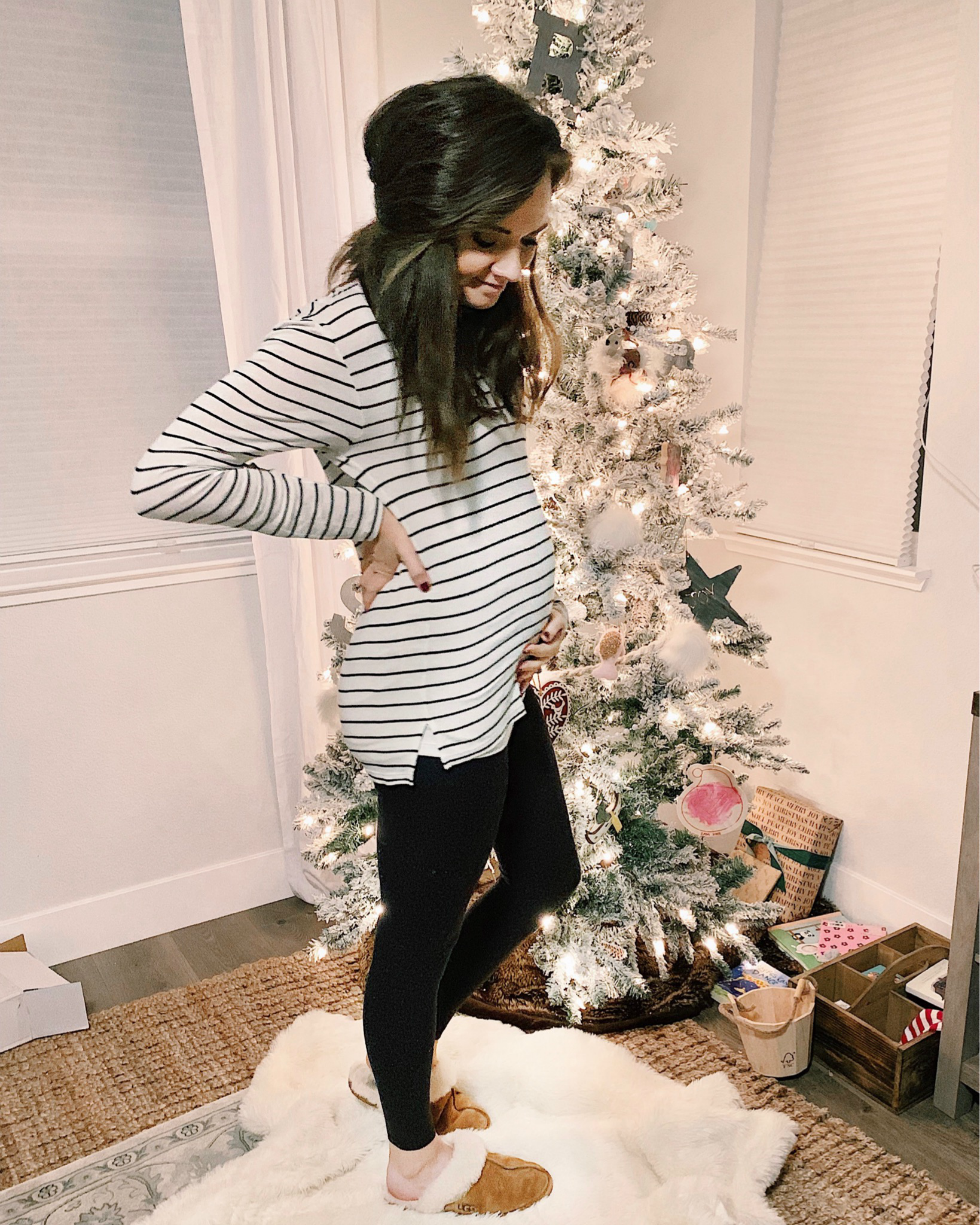 A little 19 week bump, in front of our tree during Christmas
xo