DRESS (Under $25 and non-maternity!)
We are officially in the 3rd trimester and I cannot believe it!!! Trying to soak up this baby and this bump as much as I can, because as difficult as this pregnancy has been, I know without a shadow of a doubt I am going to miss this. All of it. We had a doctor appointment, and got to peek in on the little guy. Moving around like crazy! And good news: no more placenta previa (answer to prayer!! It moved up to 6cm+) and no gestational diabetes! Woo hoo!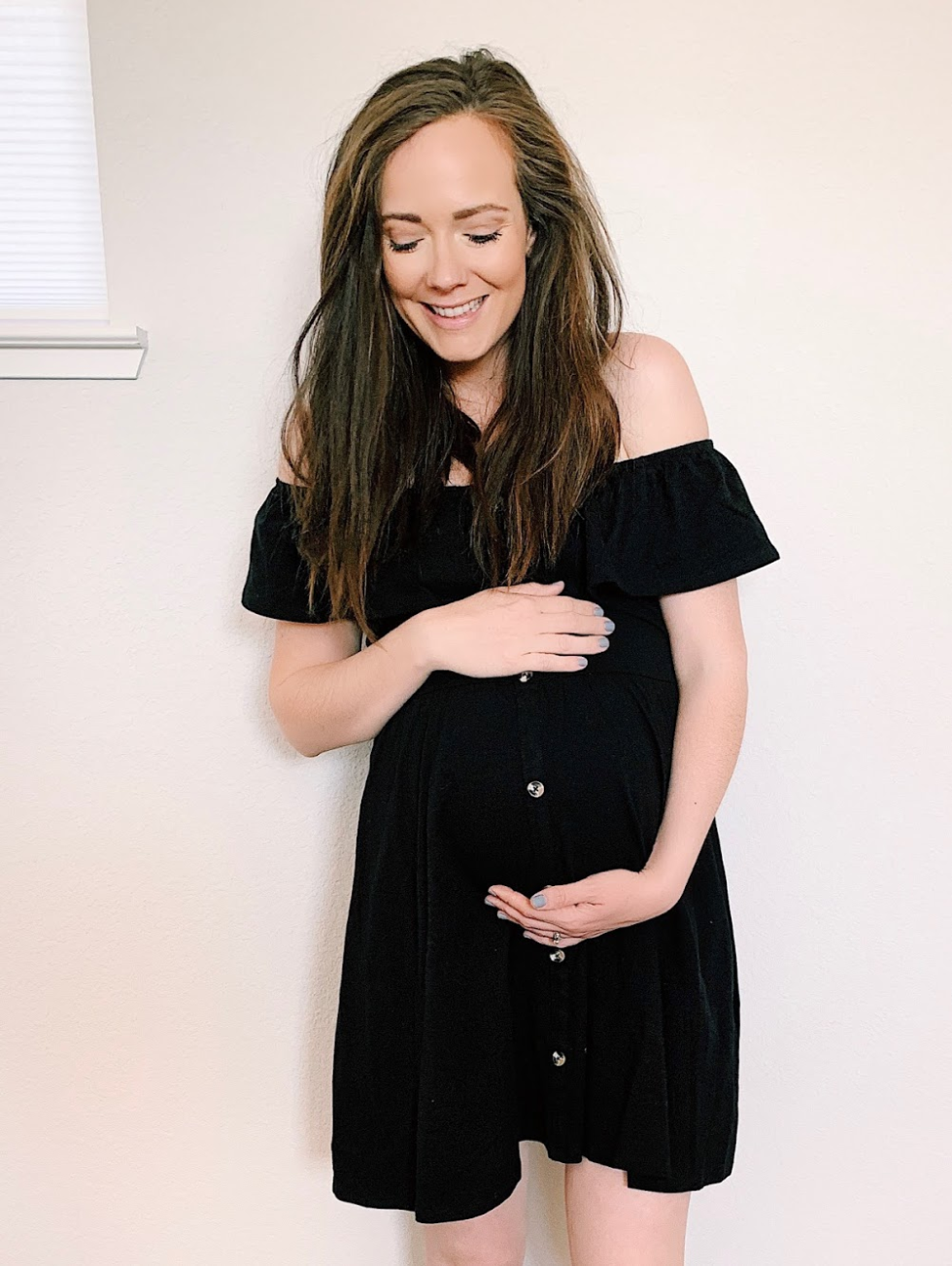 How far along: 30 weeks
Gender: Boy
Maternity clothes: I'm just excited for spring to come quick! I neeeeed warm weather. Today we got a glimpse of it, and the forecast calls for 70, and I AM HERE FOR IT. I wore this cute black dress (I got it in a tall, and it fits the bump perfectly, even though it's not maternity! I got a size US 8) all day and it is a game changer, my preggo friends. Going to be living in dresses soon!
Best moment this month: Our Babymoon! Lots of pictures and a post to come next week, but it was SO much fun and the best little vacation. It was a work conference that we turned into a babymoon, so business first and THEN the fun, but I'm just so grateful we got the opportunity to get away, just us two. :)
Worst moment this month: This stupid sinus infection that just LINGERS and I can't do anything about it except for Neti-Pot (which actually works pretty well, so yay for that!). I am getting really bad headaches that come along with it, and sinus headaches are literally the worst, so it's all just been a barrel of fun. ;)
Movement: Literally non-stop!!! He's always dancing in there! Now, if he would just flip… He's still transverse (sideways) and I'm praying for head down soon!
Cravings: Still dark chocolate every night. Also FRUIT. All of the fruit! This has happened each pregnancy for me- I can't get enough. I mentioned I wanted watermelon and the next day Zack came home with a watermelon. #blesshim
Queasy or sick: Neither! Finally feeling well! Let's hope this stays!
Looking forward to: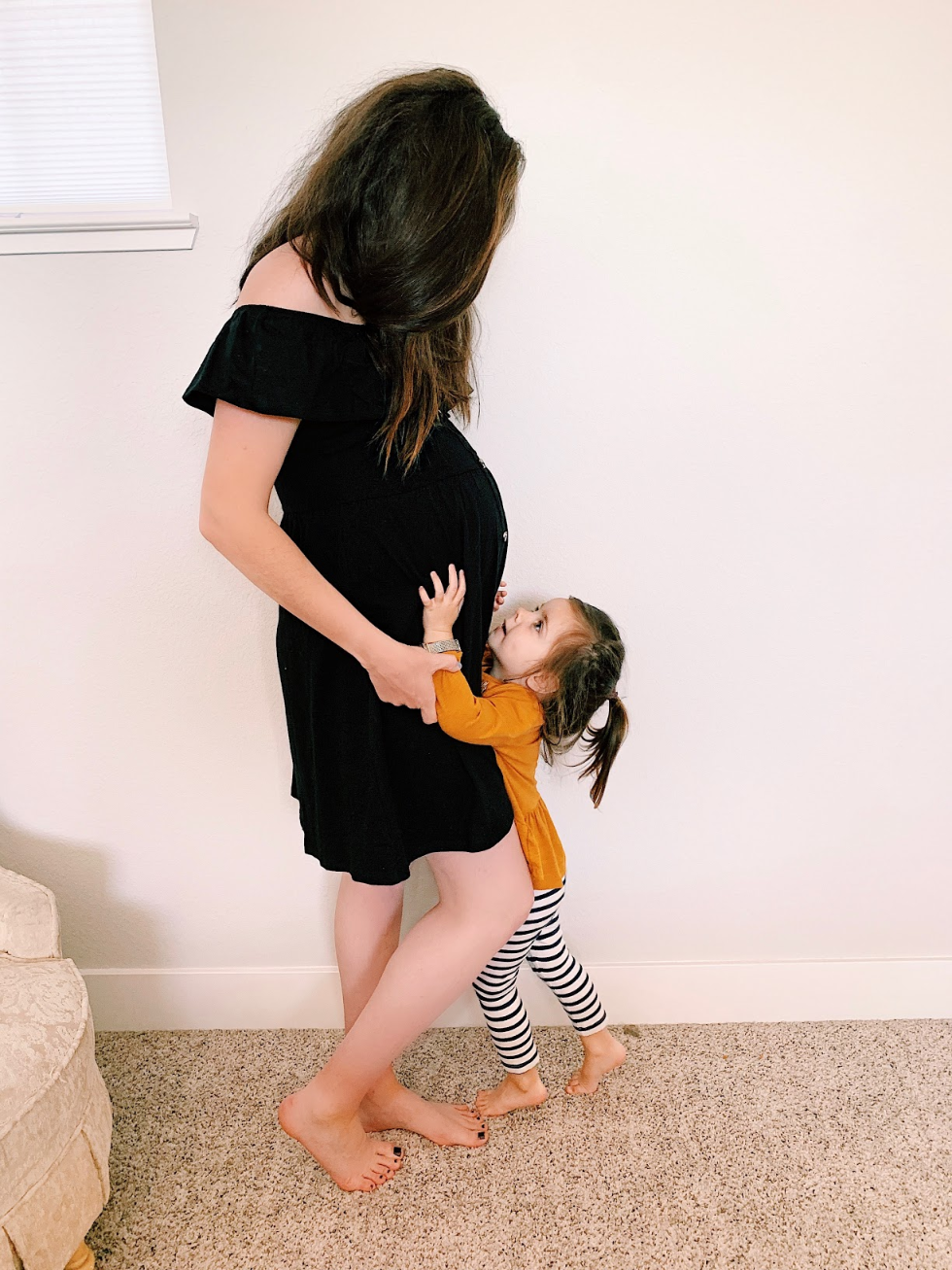 And this little one is so excited to be the best big sister ever!!!
xo
Read More on Katie Did What