Hey guys! I thought it'd be fun to share some of my recent Instagram posts here, along with links to the items that I'm wearing! I also wanted to let you know- in case you haven't seen it yet- that I recently created a Shop Page, where you can shop anything you see on my Instagram. It's super simple and I update it frequently. No annoying emails, too! Bonus! ;) So here's how it works: Whenever I post a photo to Instagram, I'll also add it to the shop page where you can find direct links to the items and shop right from there, at katiedidwhat.com/shop! That easy! Okay, on to the round-up!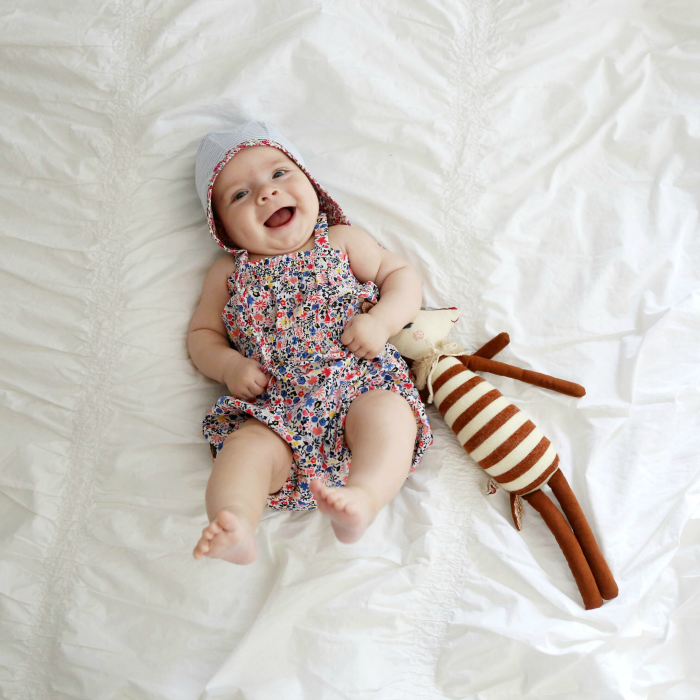 bonnet | romper | deer
My sweet little flower girl. How darling is this floral romper?! Babies in rompers are so my weakness.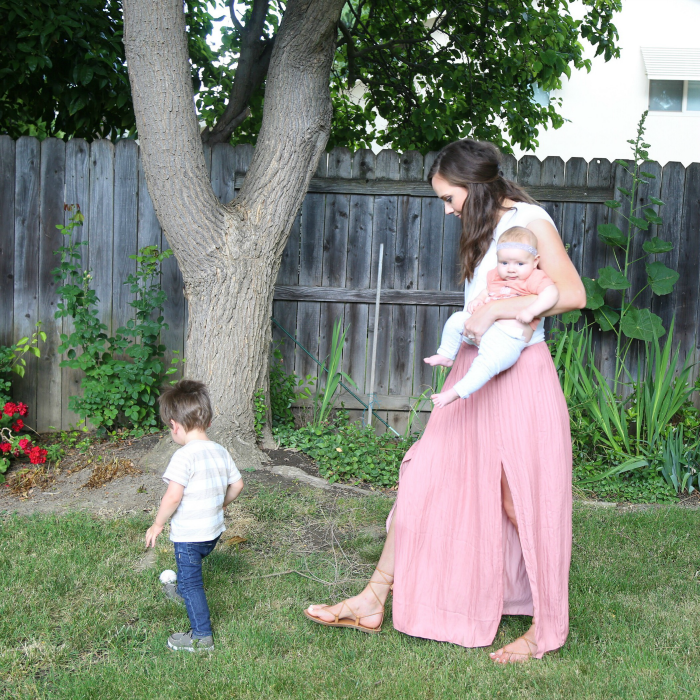 skirt | sandals
The prettiest blush skirt– I'm kind of obsessed with it right now! See my post featuring this outfit here! And these gladiator sandals are super cute and go with everything!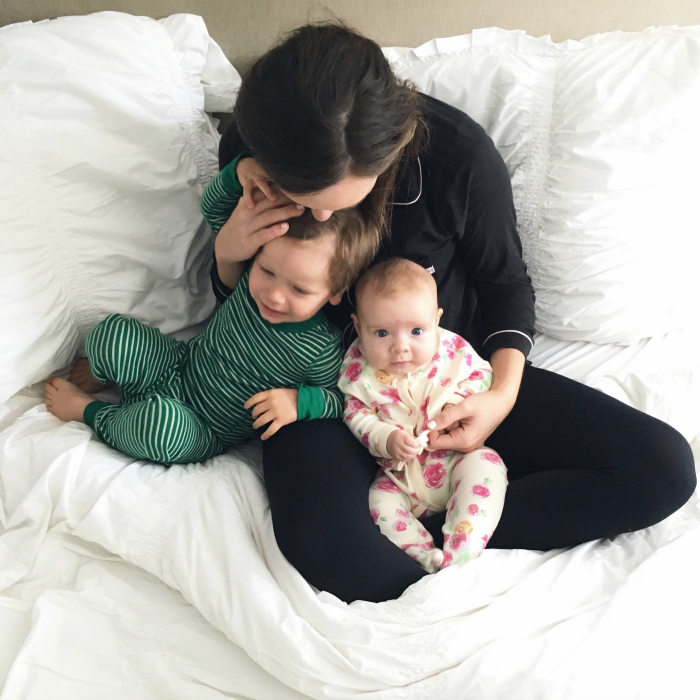 my pajamas | Sam's pajamas | Sophie's pajamas
Lounging in our comfy pj's, on our bed. The best way to spend a lazy Sunday morning, if you ask me.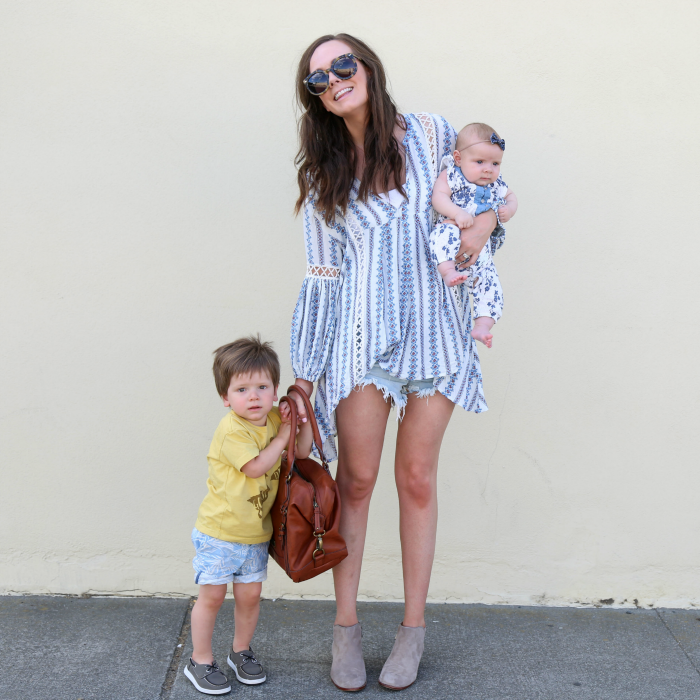 Sunglasses (via Shop Ditto- use code KATIEDIDWHAT for your 1st month free!) | Top | Shorts | Booties | Similar Bag) | Sam's shorts
Love these little munchkins of mine. They make me so happy! (Also, Sam's face in this picture!!! I can't deal!) See more photos of this look in this post!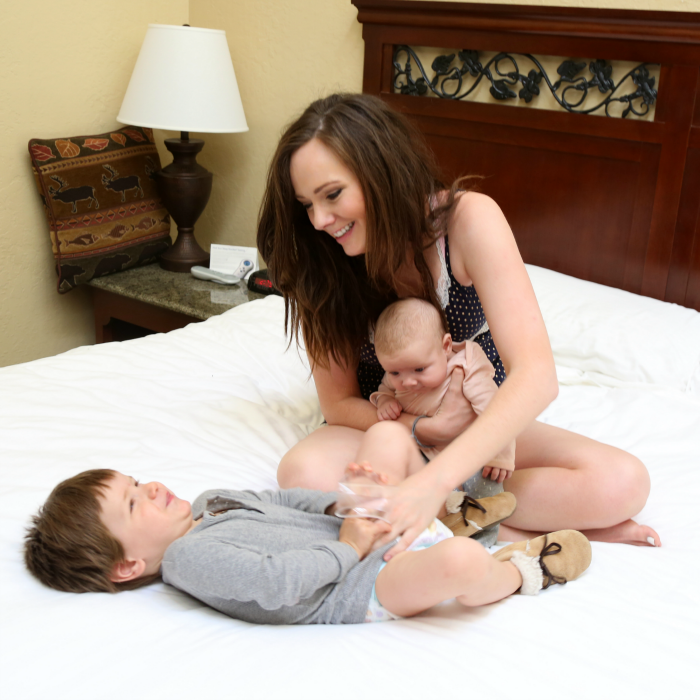 my pajamas | Sam's pajamas | Sophie's onesie | Sam's moccs
Tickle fights while on our first family vacation as 4, in Tahoe a month ago. That trip was NOT easy, but it was so worth it. :) More here and here!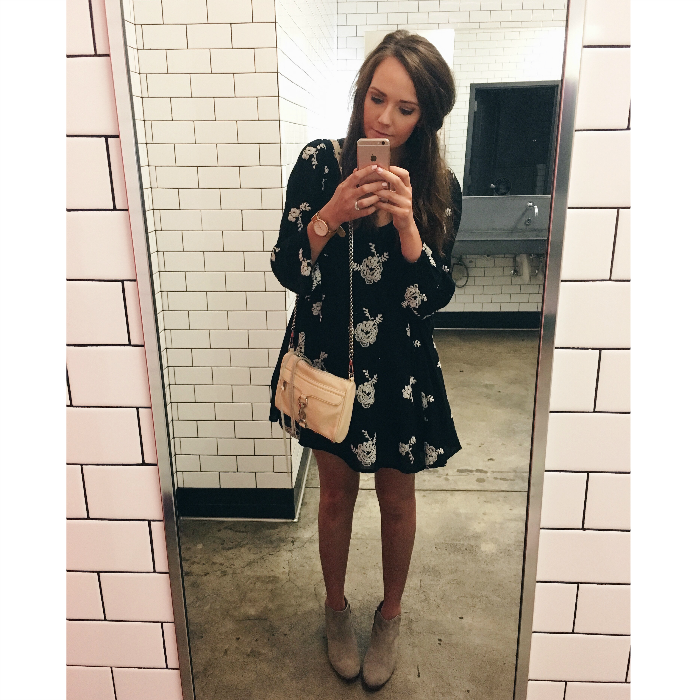 dress | booties | watch | bag: rebecca minkoff via thredup
A favorite outfit from a mama's night out a few weeks back! Love love looooove this dress!
Happy Thursday, friends! Thanks so much for all your awesome suggestions for tv shows in yesterday's post– if you're looking for a new show, definitely read the comments on that one. Good stuff there and also on my Facebook page! Go give me a "like" if you haven't already. :)
And let me know if you like my "Shop" page! Is it easy to use? Any suggestions/feedback are always welcome!
xo